Curves House
Where a frequent traveler rests up before the next excursion.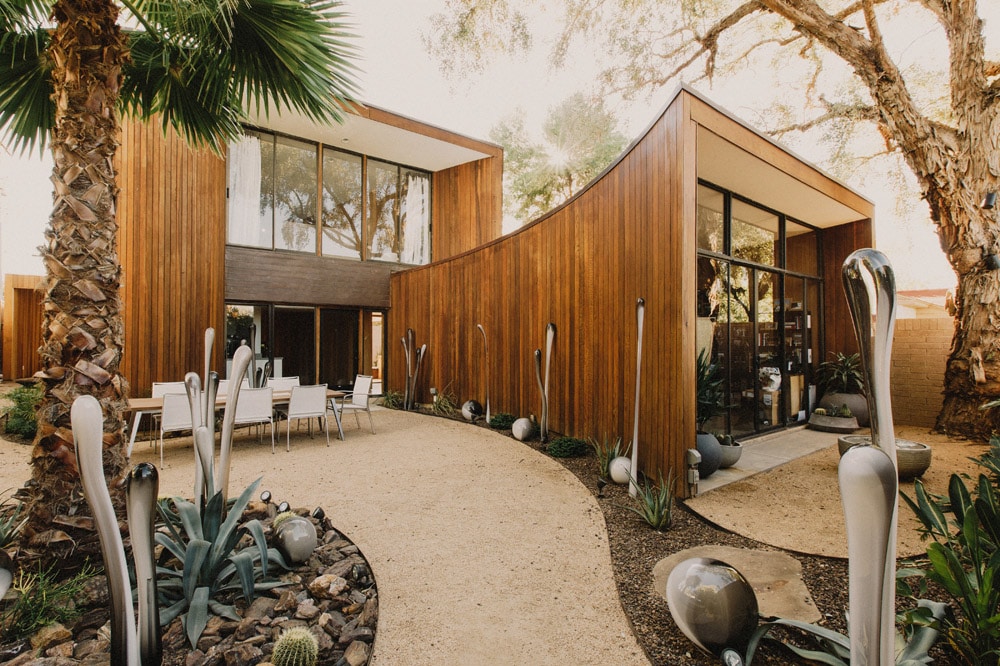 This Rocks
Different types of gravel were used to extend the architecturally interesting lines of the house into the front courtyard, creating new planting areas for drought-tolerant plants and custom glass sculptures from Rainier Glass Studio.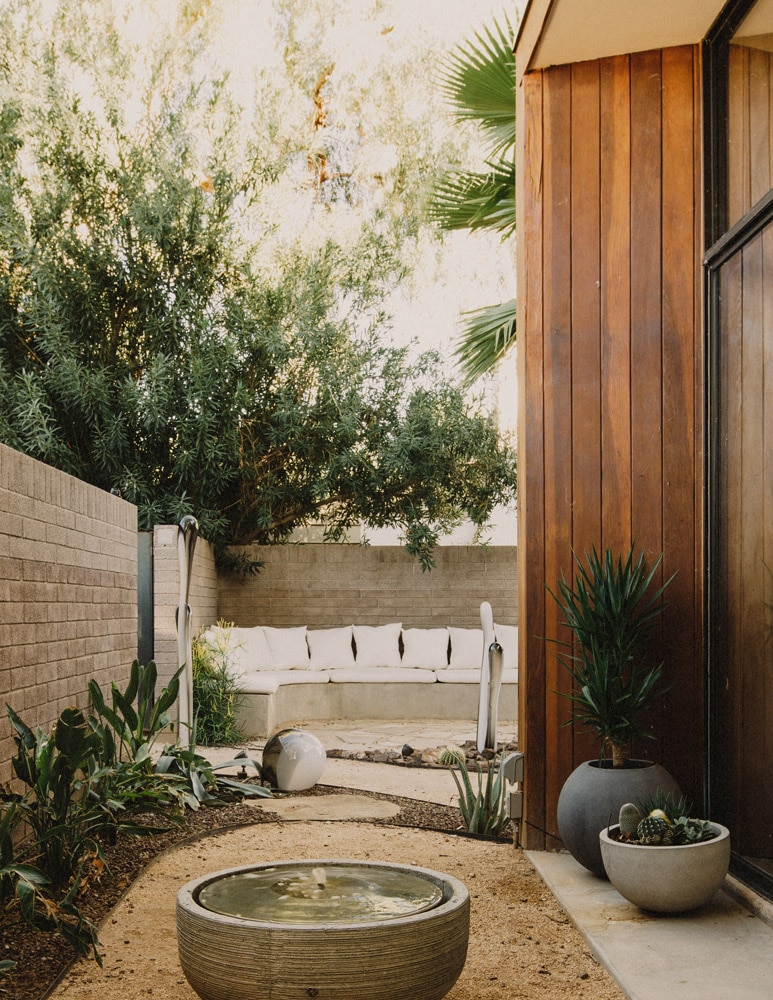 Corner Pocket
A new concrete bench situated in an outdoor corner provides seating that allows guests to look back at the house, with the al fresco dining area adjacent to the area.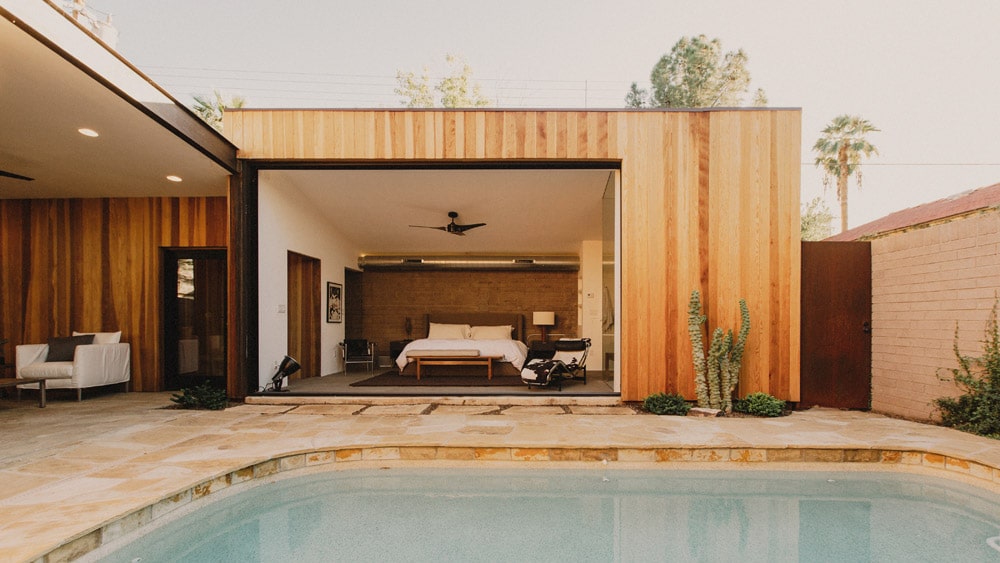 Open Up
The largest transformation of the house was in the rear, where a previously enclosed area was opened up to create a breezeway and master suite with a pocketing glass door opening the bedroom to the pool.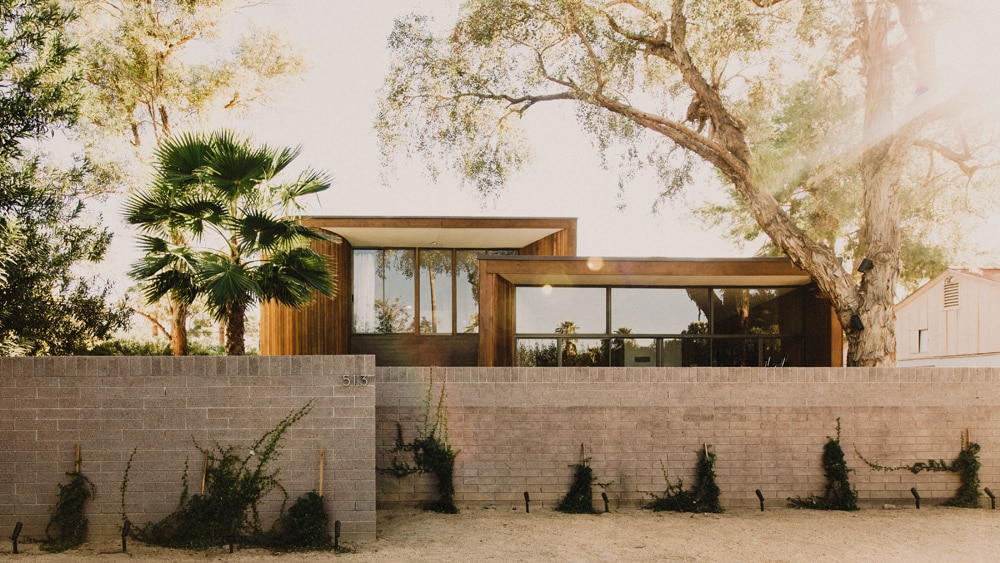 Home Base
This former architectural gem from the 1980s was completely rehabbed and renovated at the request of its owner, who spends more than three weeks of each month on the road. He wanted a place to retreat from the world for a few days each month before heading out on his next adventure.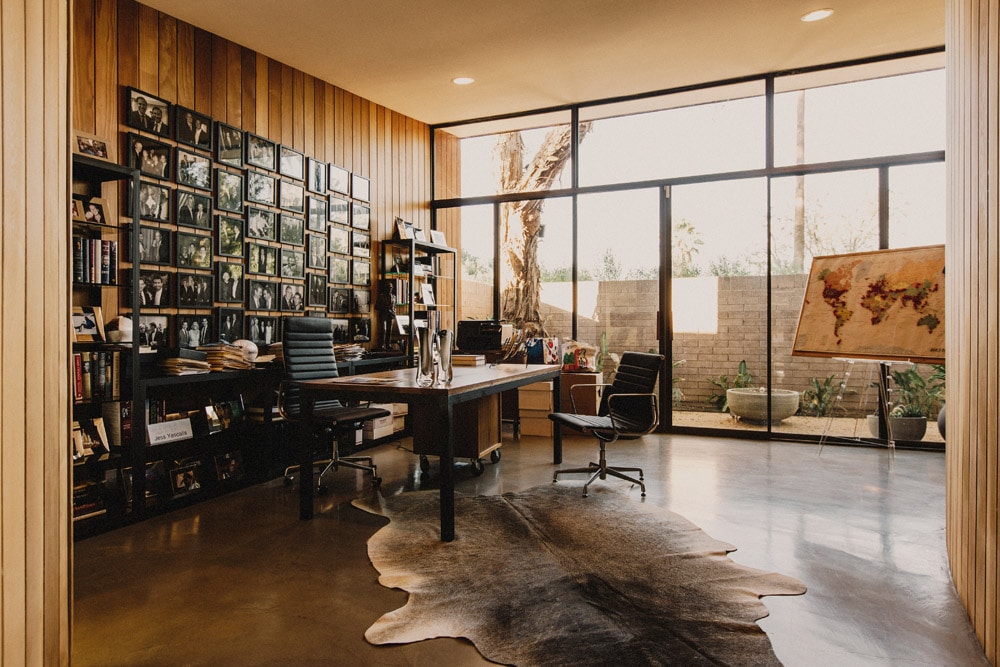 Wood Work
Just off the courtyard is a home office featuring dozens of photos from the owner's travels, a relaxing area to get work done that overlooks a tranquil area with a water bubbler.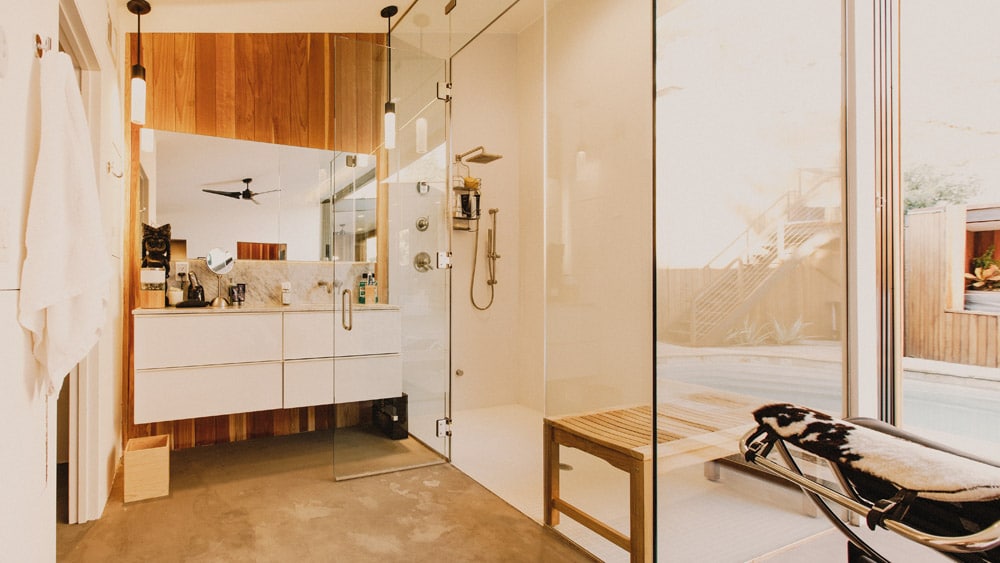 Letting Off Steam
The open floorplan of the master suite and master bathroom was inspired by the owner's trips to exotic hotels around the world, and features a frameless glass steam shower.
---

About the architects
Named in recognition of the pioneer spirit of the Arizona ranchers and miners who paved the way for today's prosperity, The Ranch Mine, consisting of Principal Architect Cavin Costello and Chief Executive Claire Costello, seeks to design spaces that afford the opportunity to imagine what's beyond the present and strive for new experiences.
Yaple Park Neighborhood in Phoenix, Arizona
Home and Landscape Rehab and Renovation by The Ranch Mine
Photos by Jason & Anna Photography
---