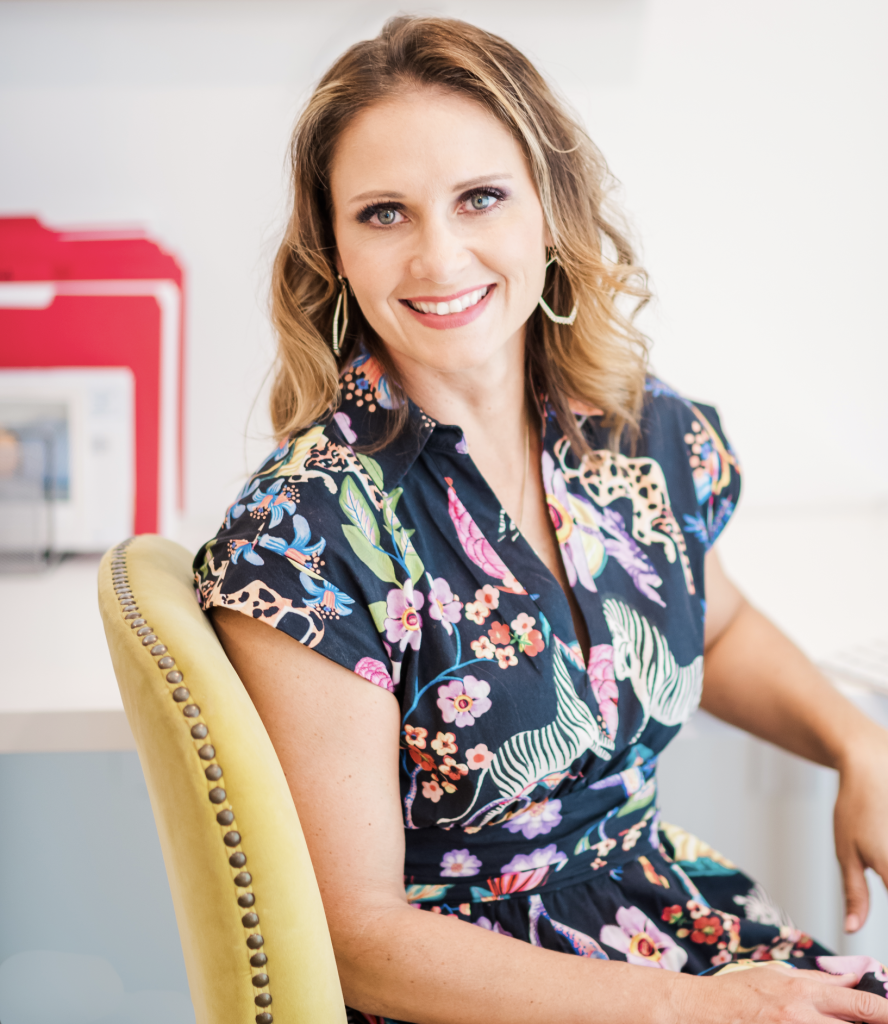 Photos by The Teal Album
---
Sometimes in life, it's the unexpected things that end up bringing the most joy, as it was for Kim Armstrong, who didn't know what she wanted to do for a career. She started flipping through a university course catalog to see what caught her eye and came across interior design. The rest is history.
"It grabbed my attention immediately," Kim explains. "I loved art and knew I wanted to have my own design business. After graduating, I started with only a couple hundred bucks in the bank and hustled towards my goal."
That hard work and love for design have paid off tremendously for Kim and her team. Having been nationally published in magazines such as The Cottage Journal, Better Homes & Gardens, Traditional Home, Good Housekeeping, and others, she's known for making her clients' dream homes a reality. Kim has also received awards from Design Ovation, the American Society of Interior Designers, and Legacy of Design.
Since starting her business in 2003, Kim has designed spaces for clients across Texas, including Austin, San Antonio, Houston, and across the Metroplex. Her company, Kim Armstrong Interior Design, offers full-service design and design concierge services.
"We're known for livable luxury, colorfully eclectic designs," Kim explains. "I love using patterns and colors to create unique spaces. We're not afraid to push the design to the edge but not go over the edge." To Kim and her team, it's all about the balance between stylish beauty and practical functionality. It's about designing a space for the client – how they use that space and feel.
After almost two decades of experience, Kim and her team have a process that both works for them and benefits the client. The beginning of any project is about discovering who the client is and what they're looking for.
"I get to know my clients first," Kim says. "Because I'm professionally trained in design, I don't have a distinct style I have to design in. I've done everything from organic contemporary to uber traditional and everything in between. I truly believe that each client's space needs to reflect who they are, not who I am. That's very important to me, and we spend much more time than other designers creating that personal element." After analyzing everything and many discussions with the client, the team moves on to designing the space, procurement, and installation.
"I love working with my team," Kim gushes. "They are amazing and so helpful with everything I do. The start of a new project is also super exciting to me. Because each client and their needs are so different, it's always refreshing – it's like a new start, a new piece of art that you're creating."
Seeing the client's reactions to the result of a space designed for them is incredibly rewarding to Kim. "Playing a role in affecting people's lives in such a positive manner is the best thing," she enthuses. "Just seeing the appreciation on our clients' faces and exceeding their expectations – you can't think of anything better than that."
---
Contact
2300 Discovery Boulevard
Rockwall, Texas 75032
(214) 500-0600
KimArmstrongInteriorDesign.com