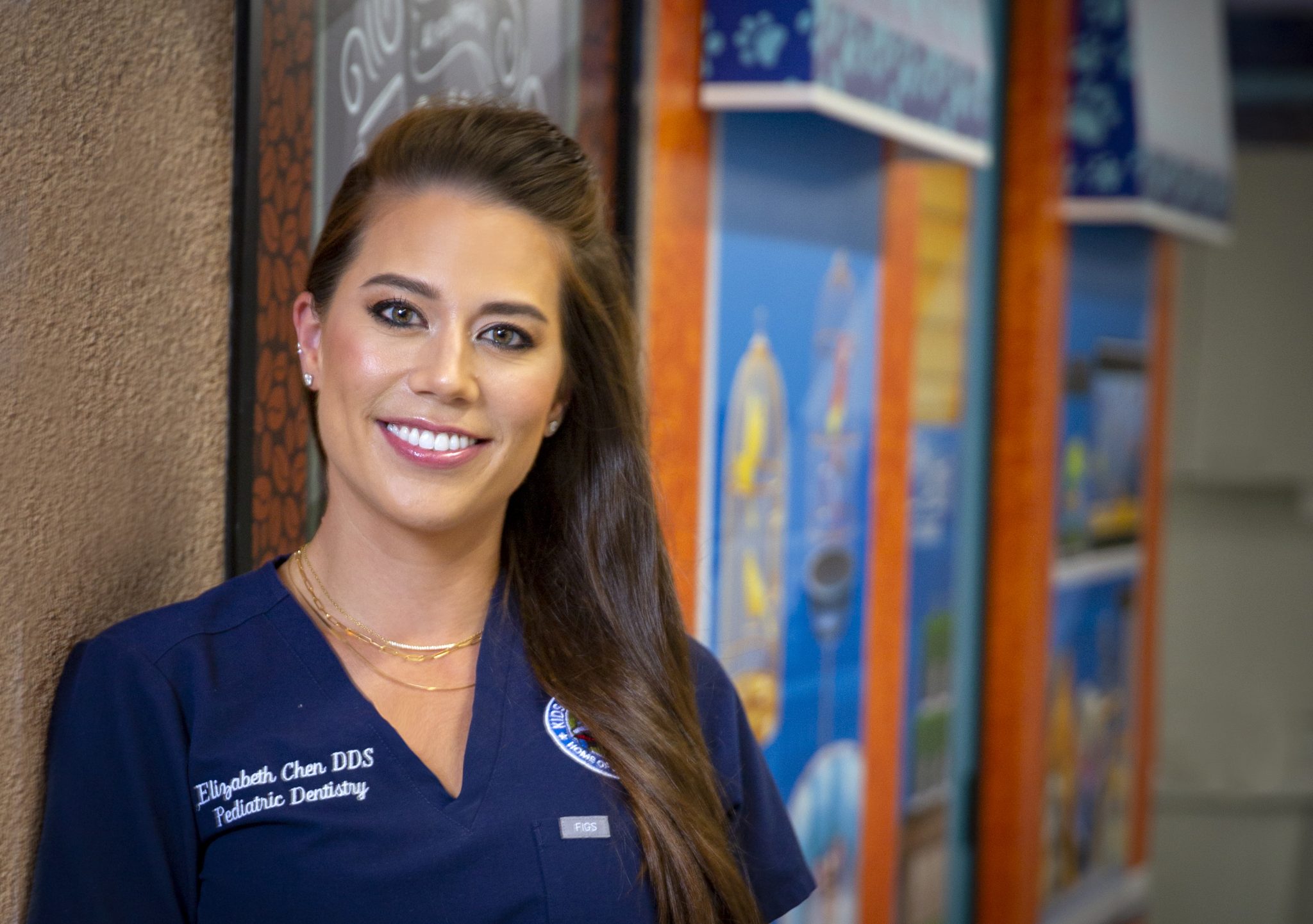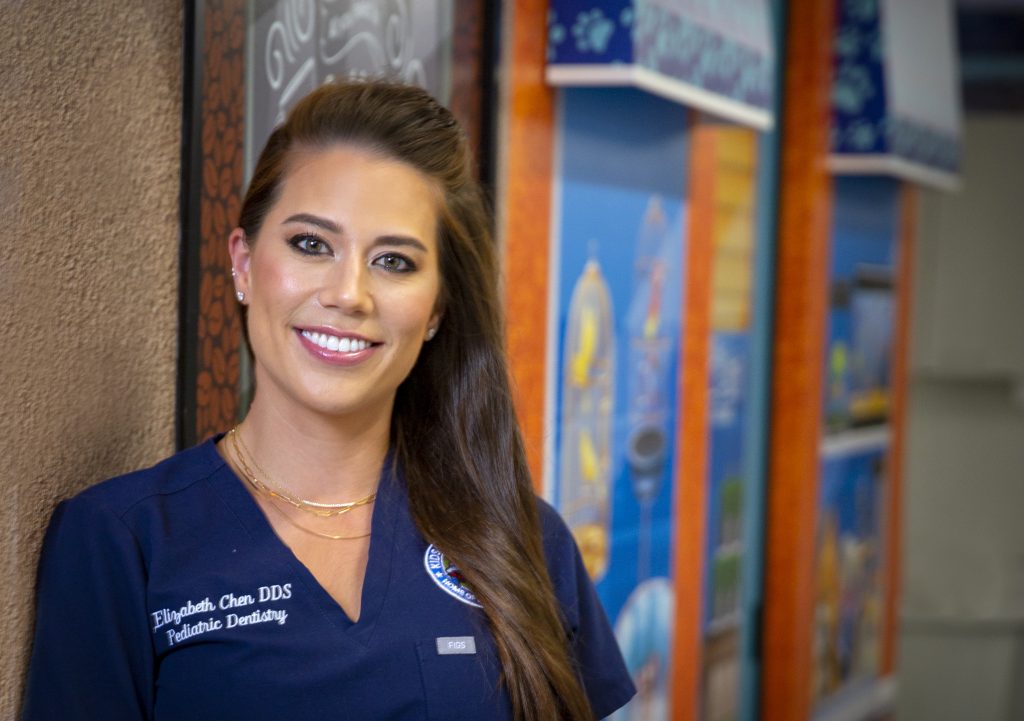 BY ANNETTE BROOKS | PHOTO BY KELLEY SWEET PHOTOGRAPHY
Dr. Elizabeth Chen and the team at Kids Healthy Teeth start children on a lifetime of excellent oral health by providing high-quality pediatric dentistry in a safe, comfortable environment. Kids enjoy the fun, engaging office décor, but it takes more than this to create a positive dental experience for children. Those who have pleasant, positive dental experiences early on are less likely to be fearful about visiting the dentist as adults. The key is to choose the right pediatric dentist,
just as you would carefully select the right pediatrician.
Specialized in Treating Pediatric Patients
Not only is Dr. Chen current on the latest advances in pediatric dentistry, treating children is her specialty, and her skill reflects her extra training. She completed a rigorous two-year postdoctoral residency after earning a DDS, which included advanced diagnostic and surgical procedures, child psychology and clinical management, and child development.
The board-certified pediatric dentists and the Kids Healthy Teeth team use a variety of proven techniques to make youngsters feel right at home during their office visits. One of the ways is by using a "tell, show, do" hands-on learning approach.
"We strive to eliminate the fear of the unknown by explaining what will happen while patients are with us," Dr. Chen says. "We show them how to brush and how we look for cavities using a cute stuffed animal and get them acquainted with the equipment in our office. Most children initially equate the dental office with going to see the pediatrician. We show them how dentists are different."
More About Elizabeth Chen, DDS
Dr. Chen, who hails from a family of dentists, set her goals on becoming a pediatric dentist when she was in high school. She completed her DDS at the University of Texas School of Dentistry, where she graduated salutatorian in 2013. She continued with a pediatric dentistry residency at the University of Texas School of Dentistry in Houston, graduating with a postdoctoral certificate in pediatric dentistry and a Master of Science in dentistry in 2015, and became a Diplomate of the American Board of Pediatric Dentistry after passing an arduous oral examination.
After joining Kids Healthy Teeth, it didn't take Dr. Chen long to impress her patients and their parents. She has been voted Best Pediatric Dentist in Katy and Fulshear since 2017, as well as receiving Living Magazine Readers' Choice awards in 2021.
Dr. Chen supports local nonprofits as well as local schools where she hands out toothbrushes and gets kids excited about proper oral hygiene. When she's not seeing patients, she enjoys spending time with her husband and their two young boys.
Join the Kids Healthy Teeth Family
Call to schedule an appointment today. The American Academy of Pediatric Dentistry recommends that every child establish a dental home by 12 months of age. Most dental insurance plans are accepted.
Services Provided
First visit
Digital X-rays
Preventive and general
pediatric dentistry
Laser dentistry
Mouthguards
Space maintainers
Tooth restoration
Fluoride
Frenectomy
Pediatric sedation dentistry
Post-treatment care
Contact
20660 Westheimer Parkway, Suite A
Katy, Texas 77450
29818 FM 1093, Suite 200
Fulshear, Texas 77441
(281) 579-8700
KidsHealthyTeeth.com