Jeanne Coleman Student Support Annex now open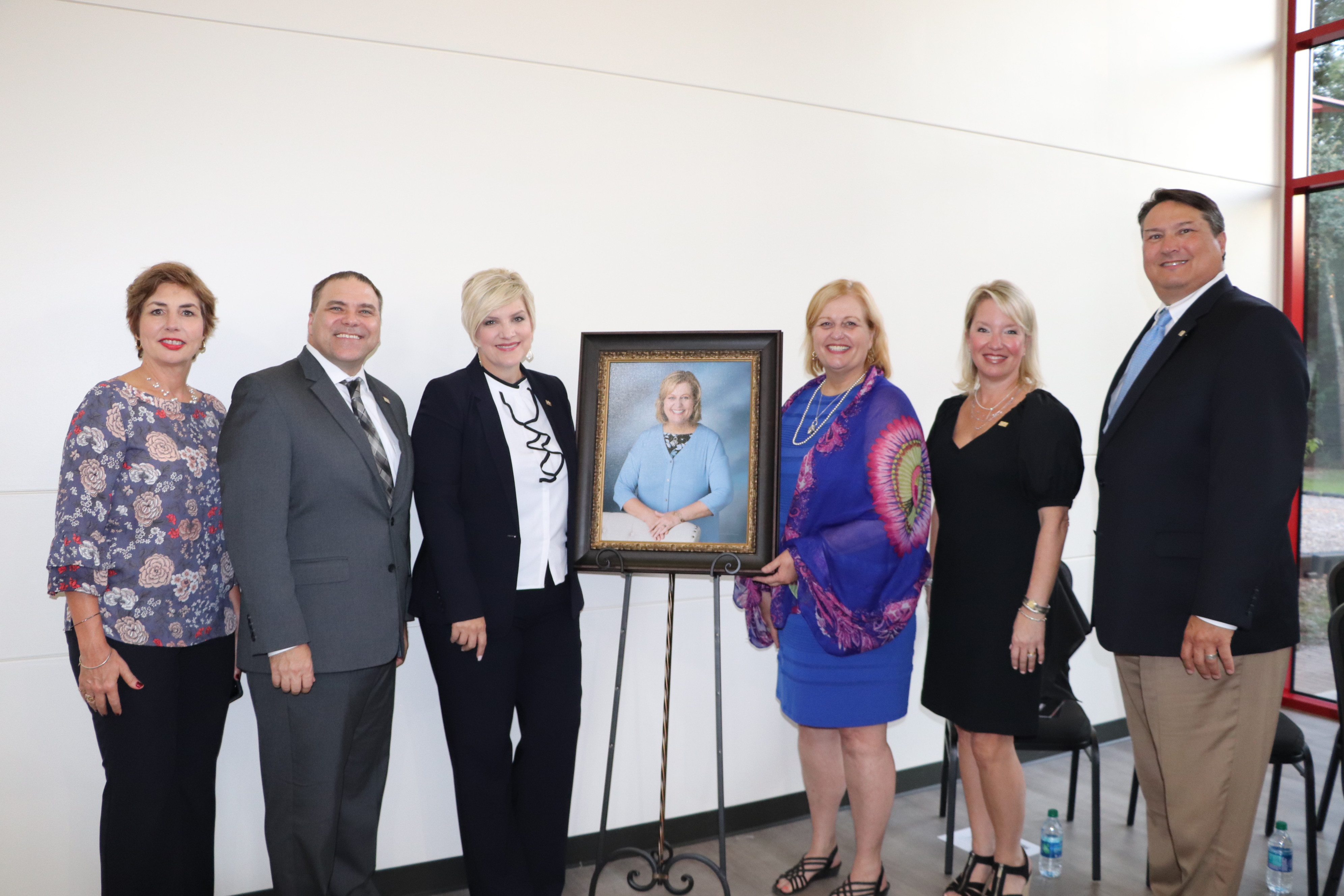 Holding back tears, Jeanne Coleman, one of Katy Independent School District's newest namesakes, thanked those in attendance at the Student Support Annex for making the new facility a reality for the District. The building, located at 4242 S. Mason Road in Katy, has undergone multiple transformations over the last several years. Originally a University of Houston satellite campus, the empty building was leased by Katy ISD and served as a school site following the displacement of Creech Elementary students during Hurricane Harvey. The building was later purchased by the school district to expand special education services. The Jeanne Coleman Student Support Annex is named after the special education teacher and administrator who dedicated her life to helping students find joy and passion through learning.
"It is such an honor to be the namesake of this beautiful building. I just want to express my appreciation to the district for allowing the special education department to use this building for these important programs," Jeanne Coleman said. "I know that the special education team will continue to support our students and staff as the legacy of Katy ISD continues," added Coleman.
Coleman is well known for her passion and leadership skills, working tirelessly to establish eligibility guidelines for the District, oversee assessment teams, and create service program guidelines, all while maintaining numerous federal, state, and local policies. She supervised roughly 120 speech-language pathologists, the District's Preschool Program for Children with Disabilities/Preschool Development Assessment Team (PPCD/PDAT) and Communication Acquisition Programs for Preschoolers (CAPP). She also managed the instructional services for the visually impaired population throughout Katy ISD.
Coleman retired in 2016 with 32 years of dedication and service to students and parents. She continues to advocate on behalf of children with special needs.
Courtesy: Maria Corrales DiPetta/Katy ISD