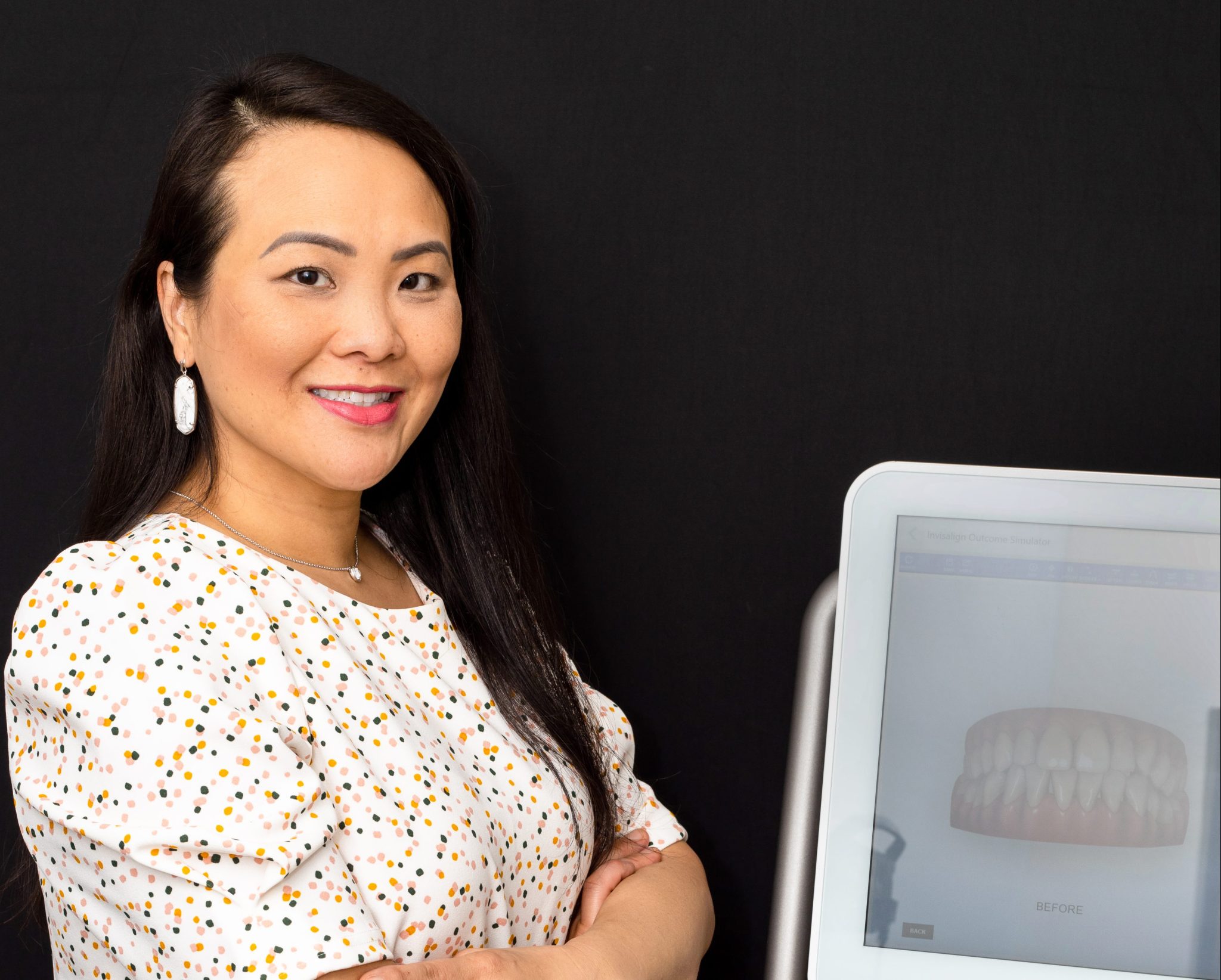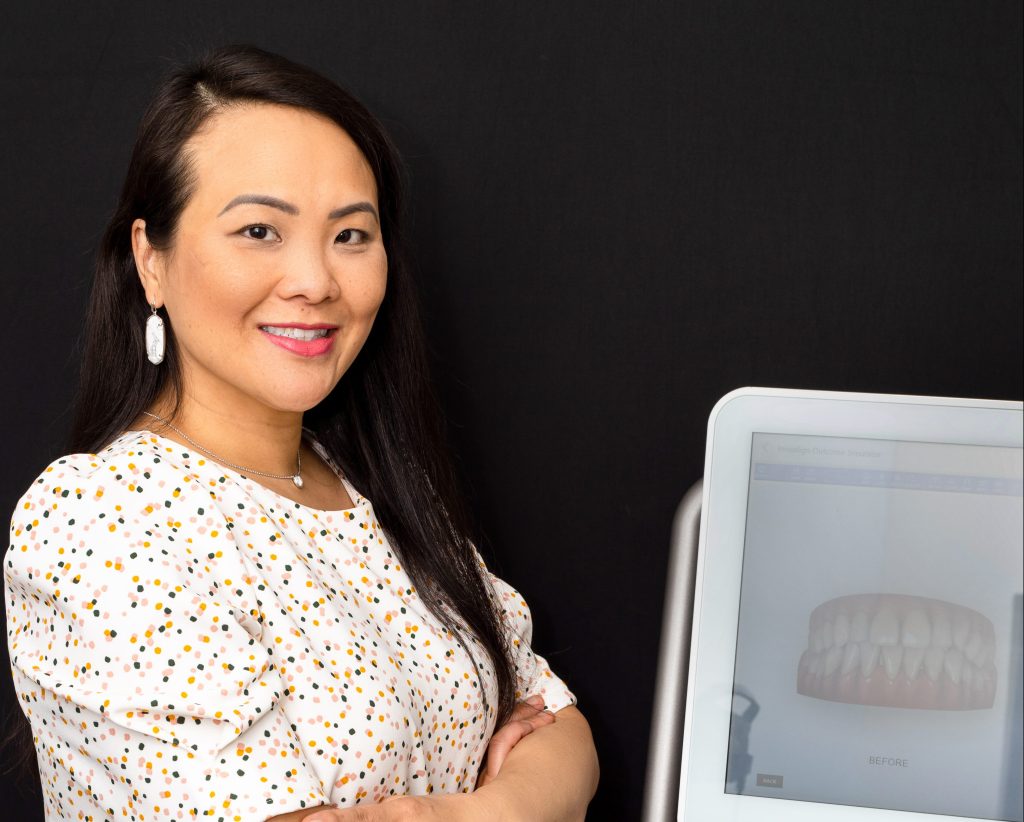 Dr. Jerri Vo always knew she wanted a medical career, but dentistry wasn't her first choice. "While an undergraduate, I observed a few dentists, and I realized I'd love the hands-on aspect," she said.
Dentistry has been a perfect fit. With her naturally upbeat personality, Dr. Vo created a warm, welcoming office with a staff hand-selected for their positive, patient-first personalities. "My staff and I aim for a positive, painless experience every time," she said. "We love going above and beyond for our patients."
In addition to preventive and restorative dentistry, Dr. Vo takes a special interest in cosmetic dentistry and high-level smile makeovers. "Forbes magazine recently ran a story about how an attractive, healthy smile gives you confidence," Dr. Vo said. "Helping my patients not just stay healthy but also feel confident is rewarding."
A self-confessed technology geek, Dr. Vo invested in a state-of-the-art Digital Smile Design studio, a revolutionary, new treatment-planning platform. "Our system helps the patient and I work as a team to make sure they're thrilled with cosmetic changes to their smile, even before any work begins," Dr. Vo said.
Digital Smile Design uses high-definition photographs and other images of a patient's teeth and face to predict treatment outcomes. Interested in getting veneers or straightening your teeth? Dr. Vo can show you your new smile now. She can adjust the size, shape, and color of your veneers or lengthen or shorten a crown, and together you can settle on a design that works well with your natural oral structures.
Once Dr. Vo talks with you about the smile you want, she inputs the clinical findings, X-rays, and high-quality photographs of you and your teeth into the Digital Smile Design software. You're involved every step of the way, giving your thoughts and opinions. The system uses images of your entire face — not just your teeth — to help ensure your smile makeover complements your features and provides you with a new look that truly fits you as a person. The result is a natural smile that looks, feels, and functions the way you want it to.
Dr. Vo also offers ozone dental treatment, which is a natural, non-invasive therapy that uses either pure ozone, ozonated water, or ozonated oil to safely kill microorganisms in the mouth and treat minor tooth decay while preserving healthy tissues. Once she applies the ozone gas or ozonated water to the patient's teeth and gums, the oxygen atoms in ozone interact with the pathogens that cause cavities and periodontal disease and help break down the plaque biofilms that lead to tooth decay.
Dr. Vo enjoys cheering her eight-year-old son's flag-football team and keeping up with her spunky four-year-old daughter when not at work. She and her husband enjoy salsa dancing and family vacations and are active in Crossbridge Church. She has served on the board for Brazos Bend Guardianship Services for many years.
Nosotros hablamos español. Chúng tôi nói tiếng việt.
Contact
7022 SH-6 South, Suite 700
Missouri City, Texas 77459
(281) 261-3332
SmilesOfRiverstone.com