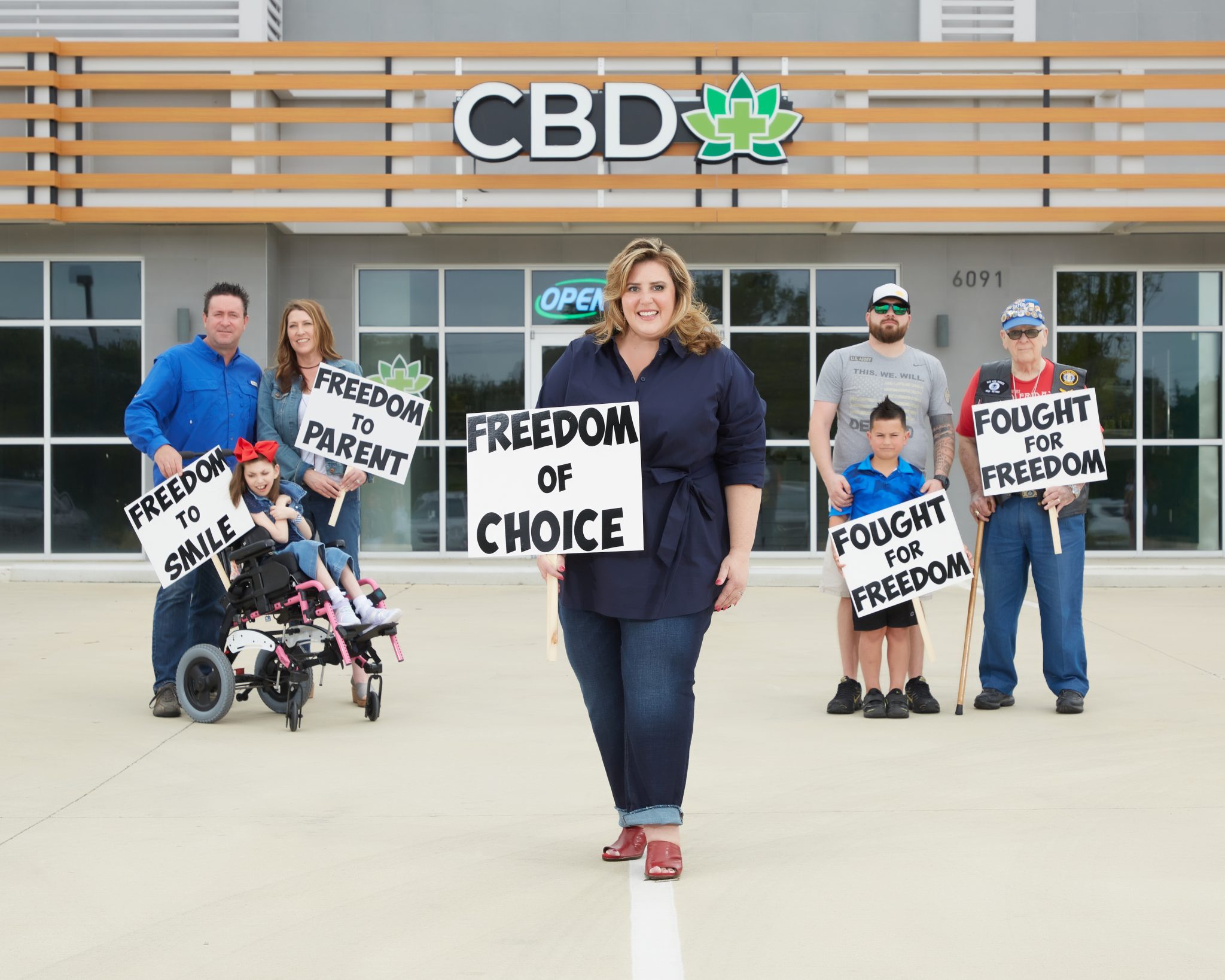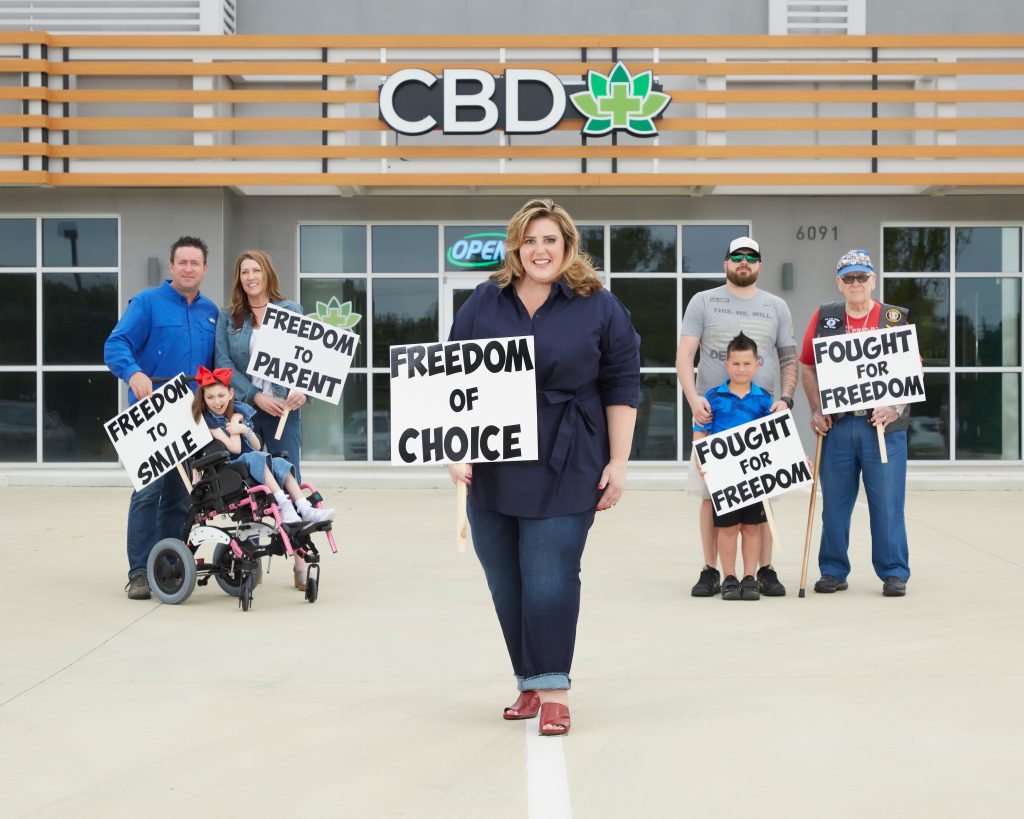 BY MEREDITH KNIGHT | PHOTO BY SCOTT PEEK PHOTOGRAPHY
We all know how it feels to stress over an exam, work assignment, or special occasion. But for many, the daily challenges of job, family, relationships, and the unexpected events of life can mean a permanent state of anxiety, impending sense of disaster, and psychological fatigue. For years, the traditional medical system's solution has fallen miserably short. If you struggle with chronic stress or anxiety, you may have considered supplementing your current treatment with CBD-enriched products.
Jennifer Wischnewsky of CBD Plus in Allen, McKinney, and Prosper wants you to know you have a choice. Every day, she speaks to customers who thank her for making and keeping this organic alternative to pharmaceuticals available to them. The growing popularity of CBD products is backed by extensive clinical trials and research showing that CBD-enriched products can be useful for:
Depression
Generalized anxiety disorder
Panic disorder
Social anxiety disorder
Obsessive–compulsive disorder (OCD)
Post-traumatic stress disorder (PTSD)
"One in four Americans will suffer from an anxiety disorder during their lifetime with feelings of dread, unpreparedness, and imminent danger," Jennifer said. "I've certainly experienced it myself. And COVID-19 has only made matters worse. Unfortunately, chronically high levels of stress hormones can weaken our body's immune system and lead to depression, heart disease, digestive problems, weight gain, headaches, muscular tension, endocannabinoid imbalance, and other symptoms, making it all the more important to find healthy, holistic alternatives to pharmaceuticals."
The More We Learn
Beyond the ever-increasing number of testimonials from individuals who've successfully treated their anxiety with CBD oil, there's a growing body of scientific evidence that CBD works. In the latest 32 rodent studies testing CBD's effects on anxiety, only one didn't show useful results. For instance, when mice were placed in a cage with a boa constrictor, those who'd been treated with a low dose of CBD spent more time calmly evaluating their situation and looking for a way out rather than panicking. Human studies have placed test subjects in stressful situations (such as public speaking) and measured their anxiety levels. Subjects who were given CBD showed markedly less anxiety in response to stress, whether they previously suffered from social anxiety or not.
You Have a Choice
CBD oil is an extract of the hemp plant—not marijuana. It contains none of the intoxicating ingredients and isn't addictive. But the all-natural ingredients it does contain work to bring the body into balance by regulating neurons and synapses throughout the brain and body.
"Marijuana prohibition has caused more harm than good in our state," she said. "Many millions have been arrested and jailed. Lives have been derailed. Families have been torn apart. And valuable law enforcement resources have been squandered. And at a time when our economy is suffering the effects of COVID-19, legalization of marijuana and the resulting taxation on its sales could bring in $1 billion."
"The THC in marijuana can help break down plaque in the brain of Alzheimer's patients," Heather said. "THC can not only treat the symptoms of Crohn's Disease, but can put it in remission. It's proven helpful for those with PTSD and those with chronic pain who are currently being prescribed highly addictive opioids. Families with children on the autism spectrum are finding cannabis can restore peace and calm to their homes. There's just no pharmaceutical that can do all of that. We feel that doctors and their patients should be making decisions about who has access rather than lawmakers. Thirty-three states now allow safe and legal access to medical cannabis—with responsible safeguards in place, as with any medicine. Our doctors should have this in their tool belts, as well."
"Once we sit down with lawmakers and have a meaningful conversation, it's hard to defend the status quo," Heather said. "We're seeing progress and feel very optimistic about the future of marijuana policy in the state of Texas."
"CBD-enriched products balance your body's systems—naturally—and manage physical and emotional stress, pain, and many other conditions," Jennifer said. "All our products are third-party tested, pesticide-free, and are fat-based to increase their absorption and effectiveness."
Jennifer meets people every day who are finding relief from conditions they've endured for years. Her customers are buying CBD-enriched products to help with
Chronic pain
Seizures
Autism
Attention Deficit Disorder
Muscle recovery after surgery
Fibromyalgia
Diabetes
Neuropathy
Inflammation
Sleep disorders
Glaucoma
Parkinson's disease
Effects of chemotherapy
Alzheimer's
"Different products work better for different people," Jennifer said. "My staff and I are extensively trained to help you find the safe, legal, affordable products that work best with your body's natural systems, not against it." Now more than ever, customers are thankful to Jennifer for keeping her doors open and offering them the opportunity to make healthy, educated choices about their health.
Meet Jennifer Wischnewsky
It's amazing for Jennifer to look back and see how God gently ordered her steps and placed her in a position to help so many. Her CBD journey began when three women she loved—her mother-in-law, sister-in-law, and mother—all received cancer diagnoses. Much of Jennifer's time was spent caring for them and finding ways to reach out to others she encountered throughout their care. When her mother-in-law was prescribed marijuana to combat nausea during chemotherapy, another piece of the puzzle dropped into place. Then Jennifer learned about CBD-enriched product, as she received her aesthetics certification to perform facials, and eventually opened CBD Plus, increasing the healthcare options for countless customers.
You have a choice. Find out more at cbdplusgold.com.
Fighting the Good Fight
Heather Fazio is a woman on a mission. As president of Texans for Responsible Marijuana Policy, she's hard at work getting their message before legislators and policy makers. Her mission? To promote honest, fact-based dialogue regarding marijuana use and the negative effects of its criminalization, to remove penalties for adult possession of marijuana for personal use, and to allow seriously and terminally ill patients to safely obtain and use medical marijuana if their doctors recommend it.
Contact
975 TX-121, Suite 175
Allen, Texas 75013
6091 W University Drive, Suite 106
McKinney, Texas 75071
2111 E University Drive, Suite 40
Prosper, Texas 75078
(972) 546-5937
cbdplusgold.com
facebook.com/CBDPlusGoldAMP
Instagram @cbdplusamp