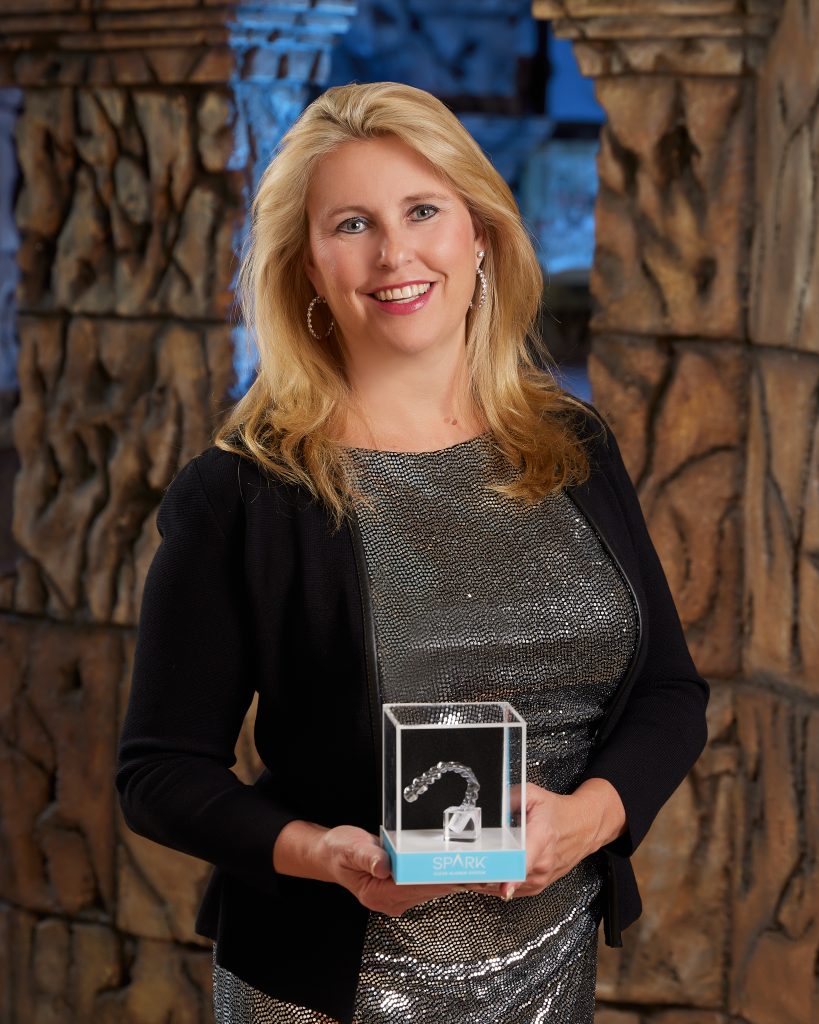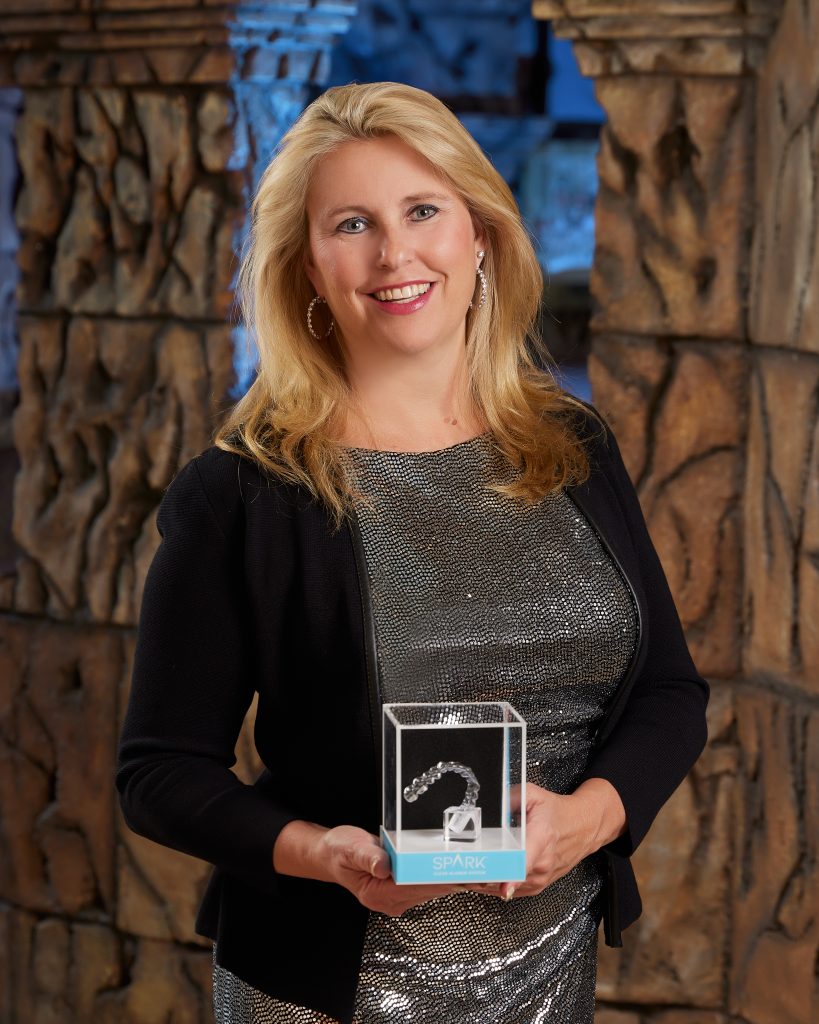 BY MEREDITH KNIGHT | PHOTO BY SCOTT PEEK PHOTOGRAPHY
Jennifer Buchanan has a fascination with emerging technology and discovering new ways it can improve orthodontic care. Over the past 26 years, as Dr. Buchanan Orthodontics has grown, she's witnessed incredible advancements in the comfort and precision of the care she can provide. As she's carefully investigated each new breakthrough incorporating only the best, proven treatments into her practice, she's been able to keep Dr. Buchanan Orthodontics at the forefront of orthodontic technology, for almost three decades now.
Spark Clear Tooth Aligners
One new technology that has Dr. Buchanan excited is the very latest in clear tooth aligners. "Spark Aligners have set a new standard in orthodontics," she said. "I'm truly amazed at the results my patients are seeing. Spark Aligners are constructed of a new material called TruGEN which makes them more comfortable, clearer, and less likely to stain. I'm seeing more efficient and effective tooth movement than with the leading brand."
Clearer, More Comfortable, More Precise
"Most of the patients I treat with aligners are older teens or adults who don't necessarily want to look like they're wearing braces," Dr. Buchanan said. "Spark Aligners are less noticeable and because they're resistant to staining, they stay that way. And because the TruGEN material creates smoother edges, they're more comfortable too."
Spark Aligners are BPA-free, mercury-free, latex-free, and phthalate-free. "They're made of stronger material which allows us to move teeth faster," Dr. Buchanan said. "Spark is the only aligner system that integrates with Cone Beam Computed Tomography (CBCT), which offers me a full picture of the patient's teeth, bones, nerve pathways, and soft tissue, so movement can be more precise and effective. Each case is different, of course, but being able to make more accurate aligners with better contact with the surface area of the teeth, means I'm often able to shorten treatment time."
Insignia Custom Braces
Of course, orthodontic treatment isn't one-size-fits all. Dr. Buchanan still has plenty patients who are best treated using braces. For them, she offers advanced Damon Insignia Custom Braces technology. "I love Insignia braces because, unlike 99% of the traditional braces on the market, every patient's brackets are 100% customized for their mouth and calculated to affect their tooth movement, in the most optimal way," Dr. Buchanan. "Because they are, we can often achieve the desired results with fewer and shorter office visits and we can do it without expanders, headgear, surgery, or extractions."
Philanthropic Spirit
Over the past 26 years, Dr. Buchanan has become well known for her philanthropic work including her annual Shoes for Smiles which provides new school shoes for kids in need and Smiles Charity which she established to help provide adapted, mortgage-free homes for wounded veterans. She's an enthusiastic supporter of Community Lifeline, the Community Food Pantry, and the Collin County Boys and Girls Club. And many patients don't even realize a portion of all treatment proceeds goes toward providing mortgage-free homes for wounded veterans.
Call 972-542-4412 to schedule your complimentary consultation with Dr. Jennifer Buchanan.
Contact
6595 Virginia Parkway, Suite 100
McKinney, Texas 75071
(972) 542-4412
McKinneyBraces.com