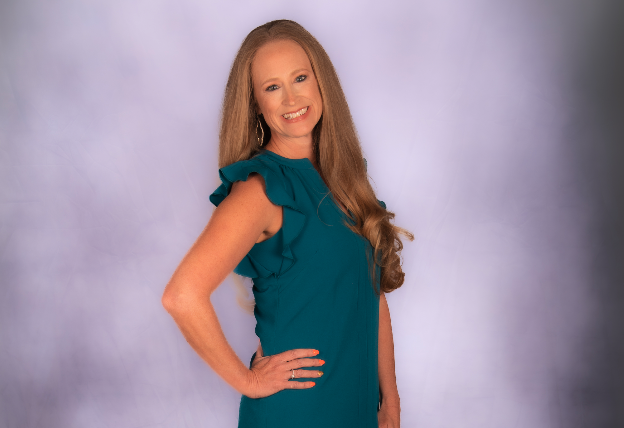 By Brigitte Surette | Photo by MorningWatchphoto.com
---
Sometimes in a person's life, one realizes, "I've come full circle."
You could say that about Julie Dickens — dancer, mentor, mom. A powerhouse of passion for her profession.
Dickens discovered dancing at age three and never stopped. This year marks a very special year for her. Her studio celebrated 10 years in August, and Dickens attributes much of her success to her mother.
"It was a big month for us. I lost my mom in August three years ago and it's come full circle," she said. "My mother was my number one supporter. She was here for my grand opening, the recitals, all of it. Dance was such a part of our lives, the lessons, the competitions. We had such a special bond, and we created so many wonderful memories. I've done that with my daughter, too. To give those experiences to other moms and their children — it fills my heart."
Past and Present
JDM began modestly a decade ago. Dickens' unique concept of progressive dance curriculums, geared toward specific age groups, from two years and up, along with her relentless energy, transformed a business of one rented room in a yoga studio to a 2,700-square-foot successful dance studio in McKinney.
"When I rented the room in that yoga studio, I had one student and she was my daughter," Dickens recalled. "By 2015, I'd moved into my own building and as of our season last year, we had 450 students."
Movement, health, and the importance of them, is something inherent within her, and has been a common thread throughout her life and her life experiences.
"I majored in biology and chemistry in college and minored in dance," she said. "I was a neonatal nurse, and I was blessed to have that experience. I believe I was put on this earth to give back."
She and her staff do that every day. During the pandemic, she quickly pivoted to get classes online. "We never missed a beat during COVID," Dickens said. "We had children, mom, and family classes. It was a monumental accomplishment for all of us, and it was such a bonding experience."
JDM is open seven days a week. Their mission and core values — focusing on family, integrity, and whole health and wellness — are threaded throughout their award-winning preschool curriculum.
"Starting your little ones off with the correct curriculum and professional instructors is what makes the difference as they grow and take classes in ballet, jazz, tap, hip-hop and lyrical," Dickens said. "Growing with us is about more than just dancing. Young students go on to take classes through their tween and teenage years, and some kids begin in those age groups. We have adult classes, too."
The Future
JDM Dance Studio celebrated their 10-year milestone with a party in late August. With free classes, food, cake, music, games, and a raffle, the celebration was both a joyous and poignant one for Dickens.
"Our new mascot, Dottie the Bear, is named after my mother," said Dickens. "Dottie will be a big part of JDM in the future."
Dottie will make community appearances and will be present during upcoming events and recitals.
"I feel we are on a really good path," Dickens said. "We are more than just dance steps here. It's community, health, and wellness. It's touching lives every single day. Inspiring children to have confidence in their abilities and to become the best versions of themselves — that's life changing."