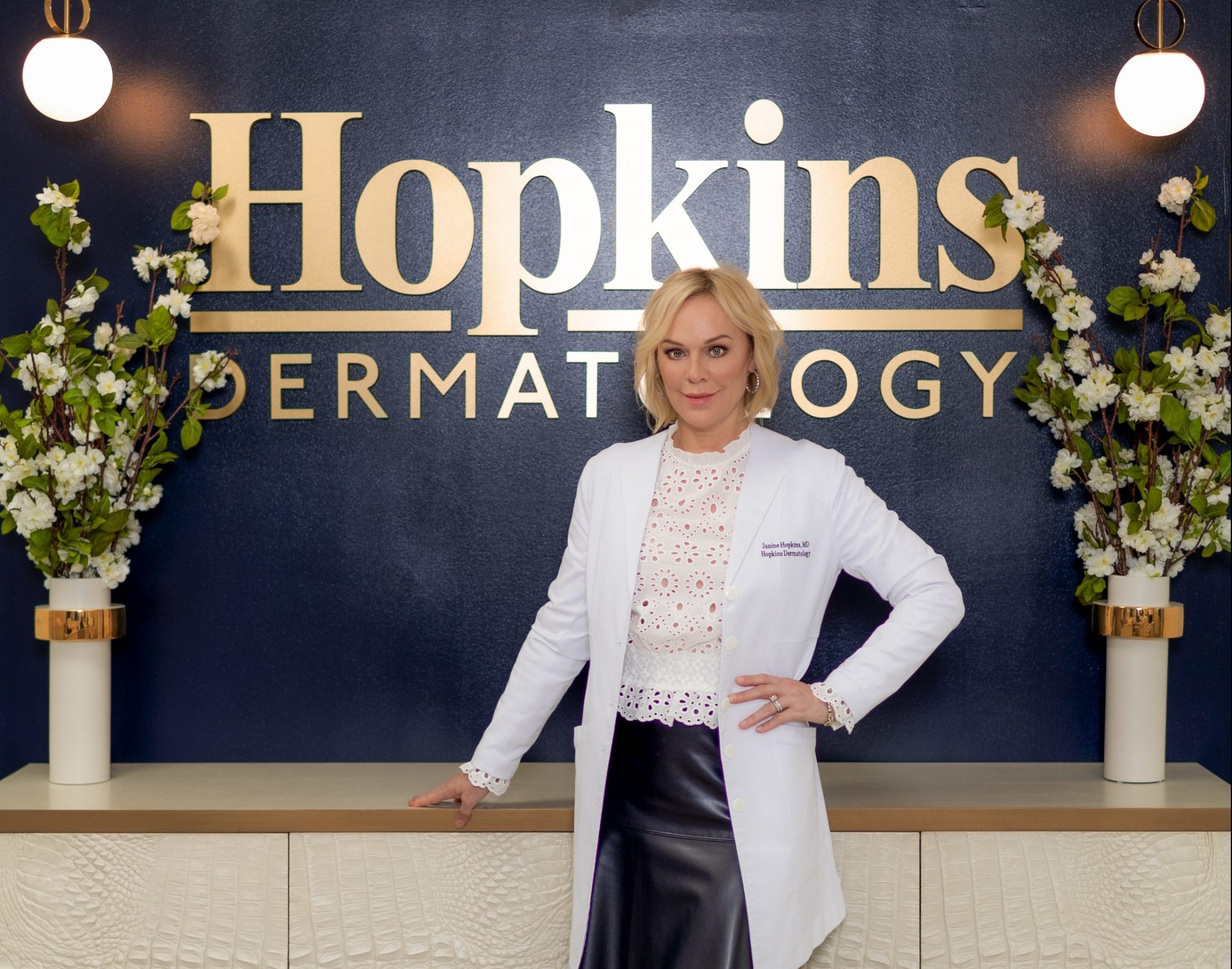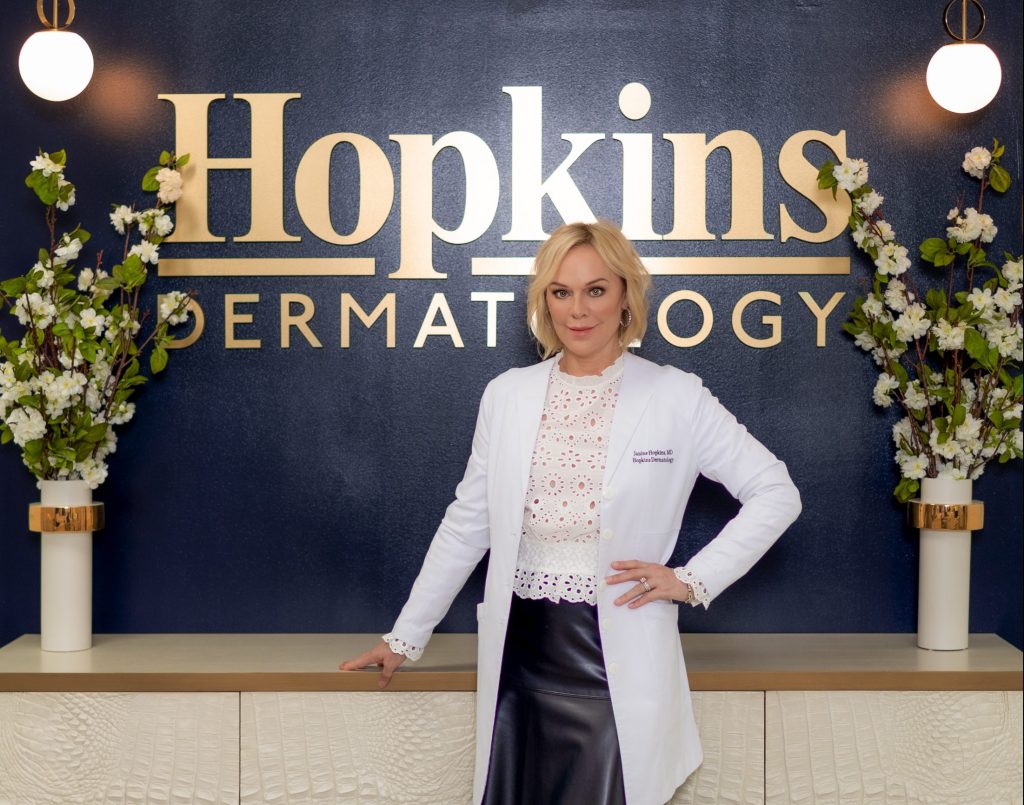 BY MEREDITH KNIGHT | PHOTO BY KENNY RICHARD PHOTOGRAPHY
If you live in the Greater Southlake area, you have access to a national—and international—expert in dermatology. Dr. Janine Hopkins, board-certified dermatologist, is a globally acclaimed speaker and teacher on laser skin treatment and other dermatology topics. When she's not traveling to educate others in her field, or at her flagship office in Monroe, Louisiana, she's right here in Southlake offering all that experience and expertise to her patients at Hopkins Dermatology.
Over the past 25 years, Dr. Hopkins has consistently led her field by pioneering state-of-the-art treatment for non-surgical skin cancer treatment, anti-aging techniques for men and women, as well as cutting-edge treatment for conditions such as vitiligo, psoriasis, and eczema. Her latest celebrated lecture series focuses on teaching others in her profession about laser hair restoration utilizing photo-bio stimulation.
In addition to these life-changing laser treatments, Hopkins Dermatology offers a full menu of cosmetic and medical dermatology treatments including IG-SRT, a non-surgical cure of skin cancer, body sculpting for men and women, hormone replacement therapy, non-surgical brow and eyelid lifts, facial filler, and PRP injections. For patients who have fear or anxiety over injections, Dr. Hopkins offers nitrous oxide (laughing gas) to help them relax.
Meet Dr. Hopkins
Dr. Janine Hopkins is certified by the American Board of Dermatology and has been in private practice since 1996. She served as the secretary and treasurer of the Louisiana Dermatological Society, has served as state chair for the Dermatology Foundation, is a member of the American Society of Dermatological Surgery and the American Academy of Dermatology, and Texas Dermatology Society. She's recently perfected, patented, and begun manufacturing a hands-free, needle-free sterile device, which enables clinicians to safely control the application of therapeutic products to compromised skin, with no waste or contamination, to enable and enhance healing. Her device, the Curacator TM currently sold throughout the US and will launch internationally this year.
"I enjoy developing long-term relationships with my patients and providing them with the options and tools to achieve optimal skin health at all stages of their lives" she says. "Restoring a healthy complexion can be very impactful for not only improving my patients' appearance, but also their self-confidence." Using her "Four Pillars of Anti-Aging" approach, she is able to address common cosmetic concerns. "To improve the skin on the face, neck, and body, I use a combination of advanced laser procedures, filler placement, neurotoxins to relax expressions and reduce wrinkles, and when appropriate, bio-identical hormone replacement therapy to prevent accelerated aging that occurs with hormone deficiency."
Contact
321 West Southlake Boulevard, Unit 180
Southlake, Texas 76092
(682) 271-0988
HopkinsDermatology.com