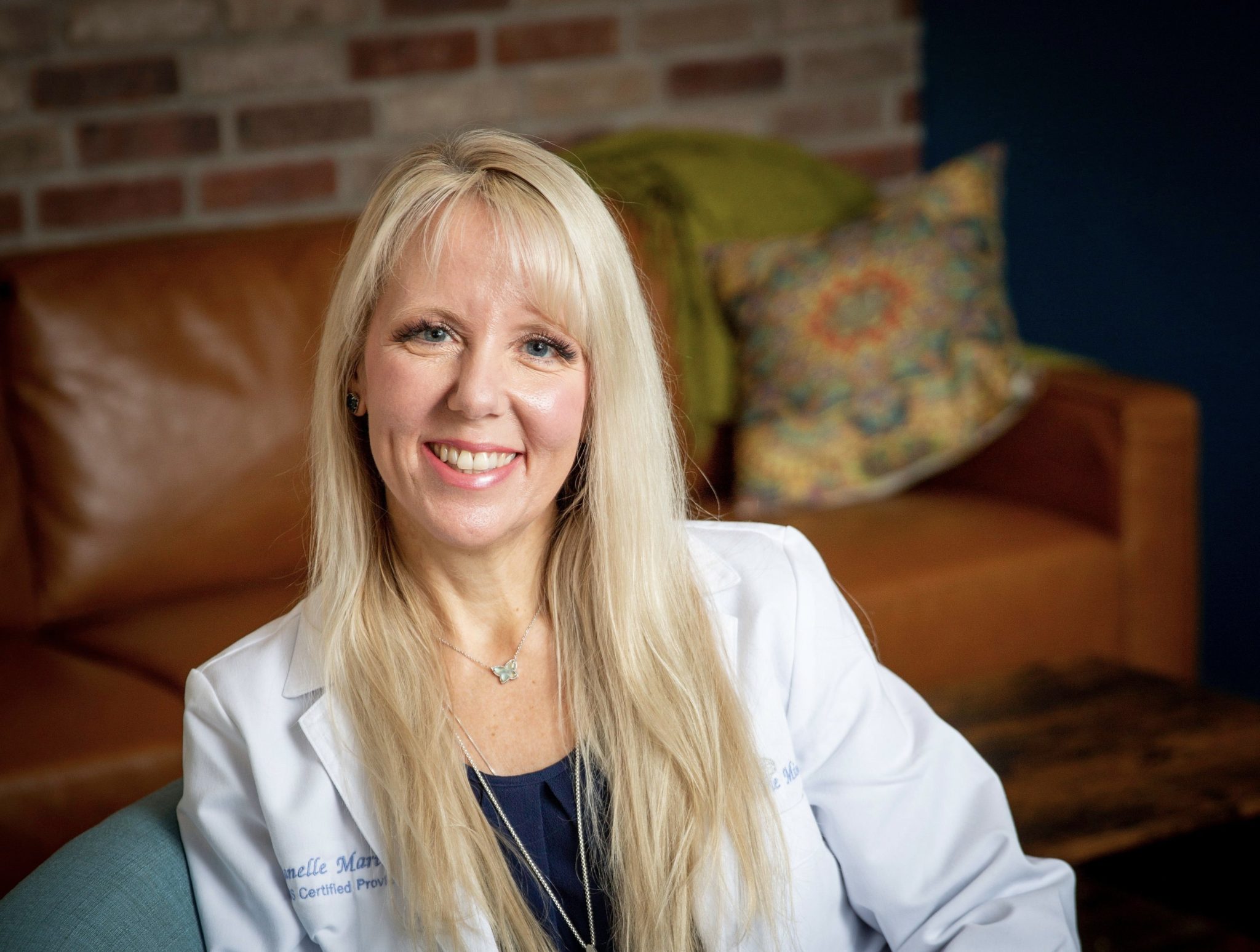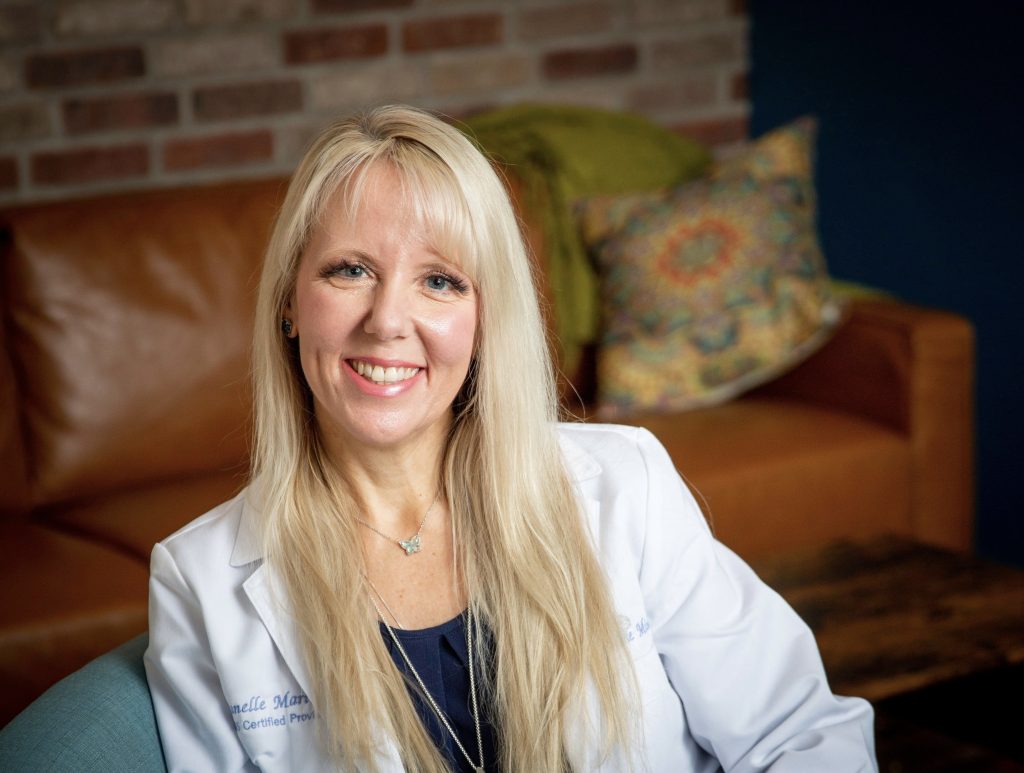 Many people in the mental health field are quick to prescribe medications to help with issues like depression or anxiety, but Janelle Martin, a licensed chemical dependency counselor and IASIS certified provider, wants families to know there are other options. "There's help, and it doesn't have to come in the form of a pill," she says.
At The Mind Connection within Cypress Therapy & Counseling, Janelle helps people change their life through IASIS MicroCurrent Neurofeedback. "It's a natural, chemical-free, and painless way to help the brain heal from many conditions, including anxiety, depression, addiction, PTSD, ADD/ADHD, and many others," she says. "It's safe for all ages, there are no side effects, and anyone can benefit from it."
An Incredible Tool for Healing
IASIS MicroCurrent Neurofeedback is a safe, noninvasive, and revolutionary technology that uses an EEG unit and low-intensity pulses of energy to support the central nervous system. The energy is incredibly precise and gentle, only amounting to roughly 3-trillionths of a watt. It essentially uses brain-wave feedback to help the brain reboot itself.
"IASIS MicroCurrent Neurofeedback is a state-of-the-art, painless method for teaching the brain to function in a better way," Janelle says. "Your brain is not hard-wired. It is not limited or fixed in its abilities to heal."
Think about it like this: When your computer is stuck, you turn it off and turn it back on, and everything flows like it should. Similarly, IASIS MicroCurrent Neurofeedback opens stuck pathways in the brain and gets everything flowing again. "It can be helpful for anyone in all kinds of situations. People use it for peak performance, whether they're public speakers, athletes, or about to take a major test," Janelle says. "I've benefited from sessions, too."
A session couldn't be easier or more relaxing — you simply sink into a plush, comfy chair in Janelle's office for 7-10 minutes. You can close your eyes and listen to the soothing music or chat with Janelle, if you prefer. "For many people, it's the only 10 minutes they get to just sit and do nothing," Janelle says. "It's so nice to do in our busy lives."
The benefits come quickly, too. Janelle says that many of her clients notice a distinct improvement in how they feel after just one session. Most people experience the most profound improvements in three sessions, although it varies from person to person. And once someone completes Janelle's recommended course of treatment, they don't usually need additional sessions. "It's very sustainable," she says, "and the actual treatment feels like a spa treatment. My job is the best job in the world. It's a happy job. I get to witness miracles every single day."
For example, one client recently texted Janelle after her 12-year-old daughter completed her first MicroCurrent Neurofeedback session. "The client said, 'I just wanted you to know that my daughter has been her normal, happy self. Her doctor wanted to put her on antidepressants, but we didn't want that. She slept through the night and has not had headaches. Her social anxiety is better. Her dad noticed a difference and said he had his daughter back.' And that was after one session," Janelle says.
Many of her clients are suffering from multiple conditions, with anxiety and depression among the most common. Janelle says her clients aren't sleeping well and mention frequent headaches. She says her biggest challenge is educating people that there's an alternative way to heal. "One in six people take antidepressants," Janelle says, "and this has increased by 21 percent since the start of the pandemic, especially in children and teens. This technology can help people reduce or eliminate medications."
Janelle explains that with repeated exposure to stress, illness, or damage to brain tissue, the central nervous system (CNS) becomes unbalanced. This imbalance leads to a multitude of impairments in health and overall quality of life.
"Through the use of carefully calibrated and controlled electrical signals, or microcurrent, IASIS neurofeedback speaks to the brain in a language it can understand," she says. This 'biofeedback to the brain' gently nudges the CNS toward balance. Unlike medications, IASIS MicroCurrent Neurofeedback has the potential to produce enduring modifications to the inefficiently functioning brain, guiding it toward optimal health and performance."
Helping Families and Communities Heal
Janelle has a heart for helping those who are suffering — especially those suffering from a substance use disorder. Her 21-year-old daughter started using drugs as a teenager and went into a treatment program at age 17. Janelle is grateful for her family's recovery and now makes it her mission to help other parents and families recover from the devastating effects of substance use disorder.
She facilitates weekly PAL (Parents of Addicted Loved Ones – palgroup.org) meetings to help connect people who are experiencing similar situations. "As parents, we often feel like we're the only ones dealing with something," Janelle says. "Meeting with other people who have been there and understand is one of the greatest gifts you can give yourself."
Janelle has a bachelor's degree in biology, chemistry, and psychology from the University of Northern Iowa and an accounting degree from LoneStar College. She is currently in a master's program at Lamar University studying clinical mental health counseling. She has been actively involved in the recovery community in the Houston and Montgomery County areas since 2019.
Let Janelle help make your life better! She offers both addiction counseling and IASIS MicroCurrent Neurofeedback to help improve her clients' overall health and wellness, both physically and mentally. She strives to keep IASIS MicroCurrent Neurofeedback available and affordable to anyone wanting to improve their quality of life. Schedule your appointment by calling or texting (832) 492-8518. You can also email Janelle.mindconnection@gmail.com.
Contact
17774 Cypress Rosehill Road, Suite 400
Cypress, Texas 77429
(832) 492-8518
MindConnection.org