Transplanted physician helped make the state the center of cardiovascular care in the late 20th century
By David Buice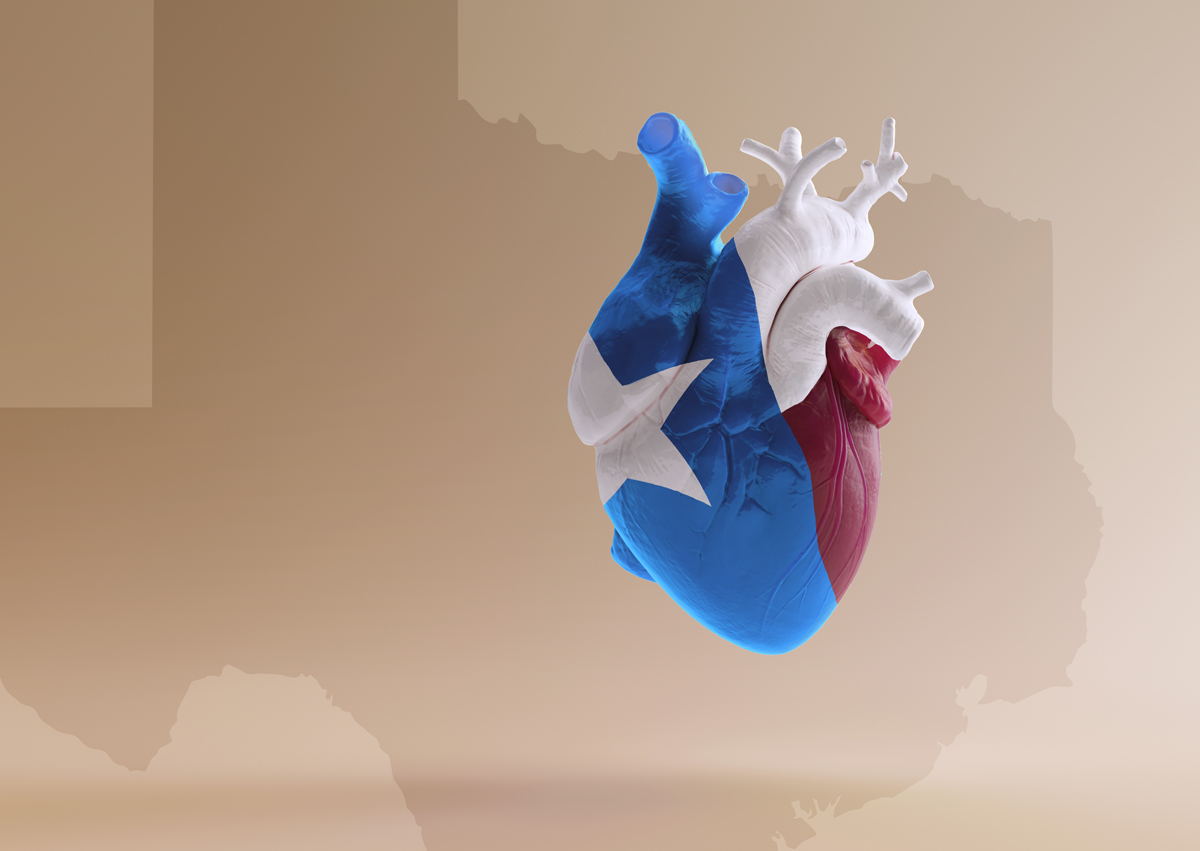 From the 1950s and on, Texas physicians and scientists made numerous contributions to the field of cardiovascular care, helping transform what had once been experimental procedures into accepted therapies for those with end-stage cardiac disease. One of the names most often associated with these life-saving advances is Dr. Michael DeBakey.
---

Louisianan to Texan
DeBakey's story begins in Lake Charles, LA, where he was born in 1908, the son of immigrant Lebanese Christians. In his youth, he took an interest in medicine, talking with the physicians who came by his father's drug store.
He swept through undergraduate studies at Tulane University in only two years and went on to earn his medical degree from Tulane's College of Medicine. After additional medical studies in France and Germany and service in the Army's Surgeon General's Office in World War II, DeBakey came to Houston in 1948 to head the department of surgery at Baylor University Medical School.
The college was small and struggling at the time, but DeBakey took to the school and Texas with a fervor, revamping the curriculum and recruiting highly qualified faculty and staff.
He also quickly became a devotee of custom-made western boots and wore them even while performing surgery.
A medical whirlwind
Over the next 60 years, his frantic schedule earned him the nickname "The Texas Tornado." He rarely slept more than three hours a night, practiced surgery until he was almost 90, performed 60,000 operations, and trained thousands of surgeons.
During his long career, his many accomplishments defy easy summation, but among them:
In 1952, he and then protégé Denton Cooley became the first Americans to repair an abdominal aortic aneurism, grafting tissue from a cadaver to repair the damaged vessel.

Using sewing and knitting skills learned from his mother and his wife's sewing machine, he began fabricating artificial surgical grafts from DuPont's new Dacron material and then helped design a knitting machine to mass produce these grafts.

He performed the first successful coronary bypass operation in 1964.

In 1967, he and his surgical team were the first to transplant four organs – a heart, two kidneys, and a lung – from one donor into four separate patients.
Because of these and countless other accomplishments, he was responsible for making Houston a major center for heart surgery and transforming Baylor into one of the nation's great medical education and research institutions.
After DeBakey's death in 2008, Dr. Kenneth L. Mattox, one of the surgeons he trained, provided a fitting epitaph. "This tall Texan," he wrote, "continues to cast a long shadow and has left large boot prints for us to follow for many decades to come."
DeBakey, Cooley and the

Artificial Heart Controversy
During the 1960s, cardiac surgeons Michael DeBakey and onetime protégé Denton Cooley performed more successful heart operations than perhaps any other surgeons in the world. With heart transplants, however, one significant problem soon emerged, the limited supply of donor hearts.
In his Baylor laboratory, DeBakey began developing an artificial heart made of plastic and Dacron, linked by tubes to a bedside pump. The original idea was that the mechanical heart would serve as a "bridge" to sustain a patient until a donor heart could be found. He and his associates conducted preliminary experiments with the device on calves, but not on humans. In April 1969, Cooley, now practicing at St. Luke's Hospital, somehow got the DeBakey artificial heart and implanted it in one of his patients who survived for about four-and-a-half days before expiring.
DeBakey learned of the operation while attending a meeting in Washington, D.C., and was shocked and embarrassed by Cooley's unauthorized use of his experimental apparatus. Bitter accusations flew back and forth, multiple investigations ensued, the American College of Surgeons censured Cooley, and the two surgeons, once close associates, scarcely spoke for almost four decades.
Meanwhile, surgeons at the University of Utah in 1982 implanted the first artificial heart intended for permanent use. The recipient survived 112 days.
A reconciliation of sorts eventually came after Congress awarded DeBakey the Congressional Gold Medal, Congress's highest civilian award. Slightly later in October 2007, the Denton A. Cooley Cardiovascular Surgical Society presented DeBakey a lifetime achievement award.
At the awards ceremony, the two shook hands warmly. Cooley conceded with a chuckle that his society's award was only 14 karat gold, compared to the pure gold of DeBakey's congressional medal.
Perhaps most importantly, after years of bitterness, neither teacher nor former protégé said anything about the artificial heart controversy.