An unplanned experience creates lasting autumn memories
There's something special about spur-of-the-moment plans that create an unforgettable experience. One of the highlights of my visit to Budapest, Hungary began with an impromptu excursion through the city's expansive neogothic Central Market Hall. The first floor was a sight to behold, with rows of shops and stalls brimming with beautifully displayed produce, prepared meats, cheeses, spices (heavy on the paprika, of course), Hungarian spirits, and merchandise such as aprons and wooden spoons. Leaving the market on a foodie high, my husband and I signed up for a half-day local cooking class.
Being the first to arrive at the class gave us time to hang out with our instructor, Brigitte. After showing us around the kitchen, she invited us to enjoy an aperitif of cherry pálinka, a Hungarian fruit brandy with origins traced back to Transylvania. It was well before noon, but we were in Budapest. Why not? As our noses flared from the shot, she joked that pálinka should be consumed away from an open flame. We felt connected with her and with this 1,100-year-old country—located more than 5,600 miles from Texas.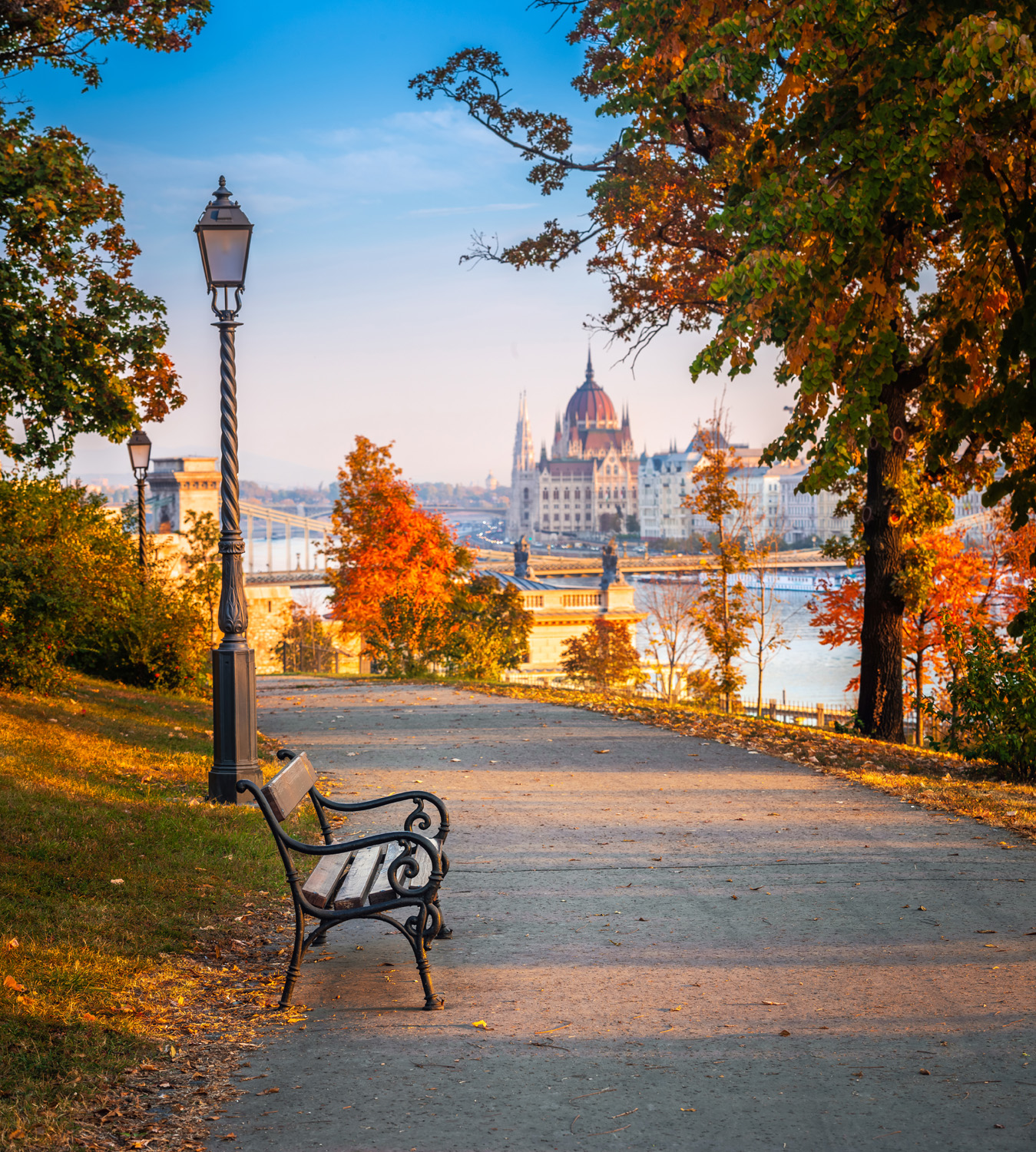 Once all the class members had arrived, we began chopping, shredding, and cooking. On the menu was goulash (akin to vegetable beef soup), chicken paprikash, spaetzle, and apple strudel—all made from scratch except the phyllo sheets for the strudel. As the soup simmered, we began preparing the paprikash with its colorful, aromatic sauce, following Brigitte's guidance and tips.
Freshly grated apples joined sugar and cinnamon. After painting melted butter onto paper-thin sheets of phyllo dough, we squeezed as much of the apple juice as possible from the shredded fruit before filling the pastry. Brigitte poured the left over cinnamon and sugar-laced juice into tiny glasses and we toasted to good food and meeting new friends. Naturally, another shot of brandy was in order after this. As we cooked, laughed, and shared stories fueled by pálinka, I watched my smiling husband make the spaetzle dough and push it through a strainer perched atop a pot of boiling water. He had never looked so happy cooking before.
We dined family style at a big wooden table with Brigitte and our fellow "chefs," toasting our culinary prowess with a glass of Hungarian wine. After hugs and farewells, we left via taxi with a cookbook and apron to commemorate the experience.
Back home, as the leaves in the woods behind our house became tinged with autumn color, we prepared the same chicken paprikash recipe using paprika we brought back. Each bite of this hearty dish returned us to the Hungarian kitchen and the experience we shared.