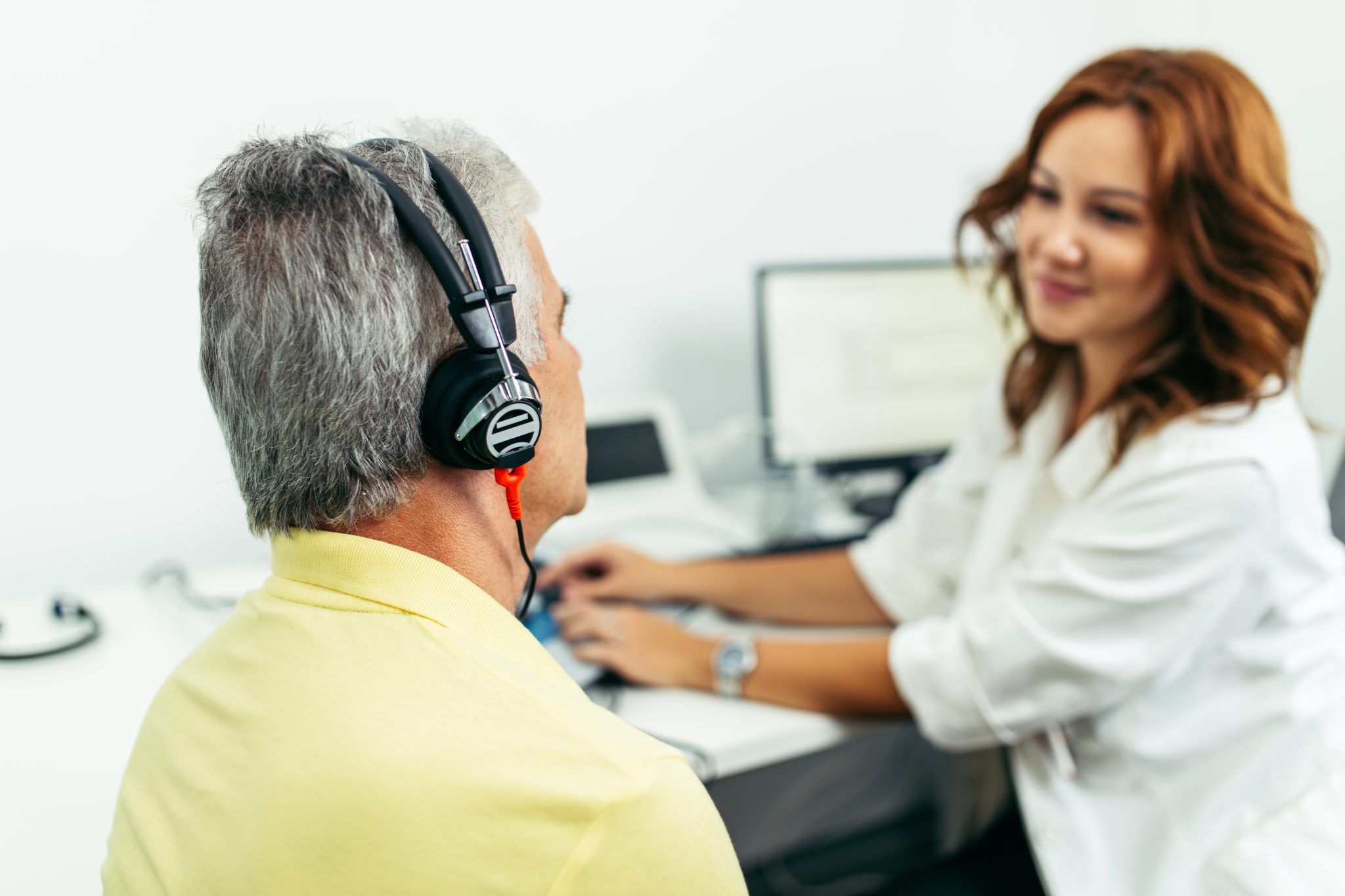 Story by Mimi Greenwood Knight
As human beings, we're hardwired to socialize with others. But hearing loss can make social situations difficult because hearing and understanding others is just too much work. Self-imposed social isolation can lead to depression and a decreased quality of life. To make matters worse, when the brain is deprived of auditory stimulation for a long time, it becomes harder to correct hearing problems. Fortunately, the field of audiology has grown by leaps and bounds. It's important to take time to find the right audiologist sooner rather than later and let them get you back to your family and friends, doing the things you love again.
A licensed audiologist can determine your degree of hearing loss as well as ensure that the specific hearing device you use will be the best option for your condition and
your lifestyle.
If you have a family member or friend that has visited an audiologist, ask him or her for advice on whom to see. You might also ask your primary care doctor or other specialists who they recommend.
Be sure to check your insurance. It may only cover audiologists who are within the plan. Or it may require a referral from your primary care provider to cover the services. Look for an audiologist who's been in practice awhile but who embraces the latest in hearing correction technology.
Check local audiologists online and read some patient reviews. Sites like ZocDoc, Yelp, WebMD, and Healthgrades can help. But remember to take occasional complaints with a grain of salt. People with negative experiences are more inclined to leave comments than those who left completely satisfied. Pay attention if you see a pattern of complaints, but make sure to do your own research.
Visit their website and read their professional bio to determine their education level and time spent in the industry. Professional credentials are important, too. The letters AuD after someone's name means they obtained their doctor of audiology degree. You may also see MS for Master of Science, MA for Master of Arts, BC-HIS for board certified hearing instrument specialist, or CCC-A for certificate of clinical competence in audiology.
Depending on where you live, you may not have many options for audiologists in your area. However, you probably don't want to travel too far to find someone. Your hearing aid may need adjusting to get it working right for you initially and will certainly need some attention from time to time. And you won't want a long trek each time it needs to be adjusted or checked.
A good audiologist should love what they do and enjoy helping people regain one of their five senses. If you visit an audiologist and feel like the sale is more important than caring for you and your hearing, you'll probably want to reconsider other options. Hearing devices can be costly but more than worth the investment if it means you can enjoy spending time with your friends and family again. Finding the right audiologist should be worth all the time it takes to search for them.