By Mimi Greenwood Knight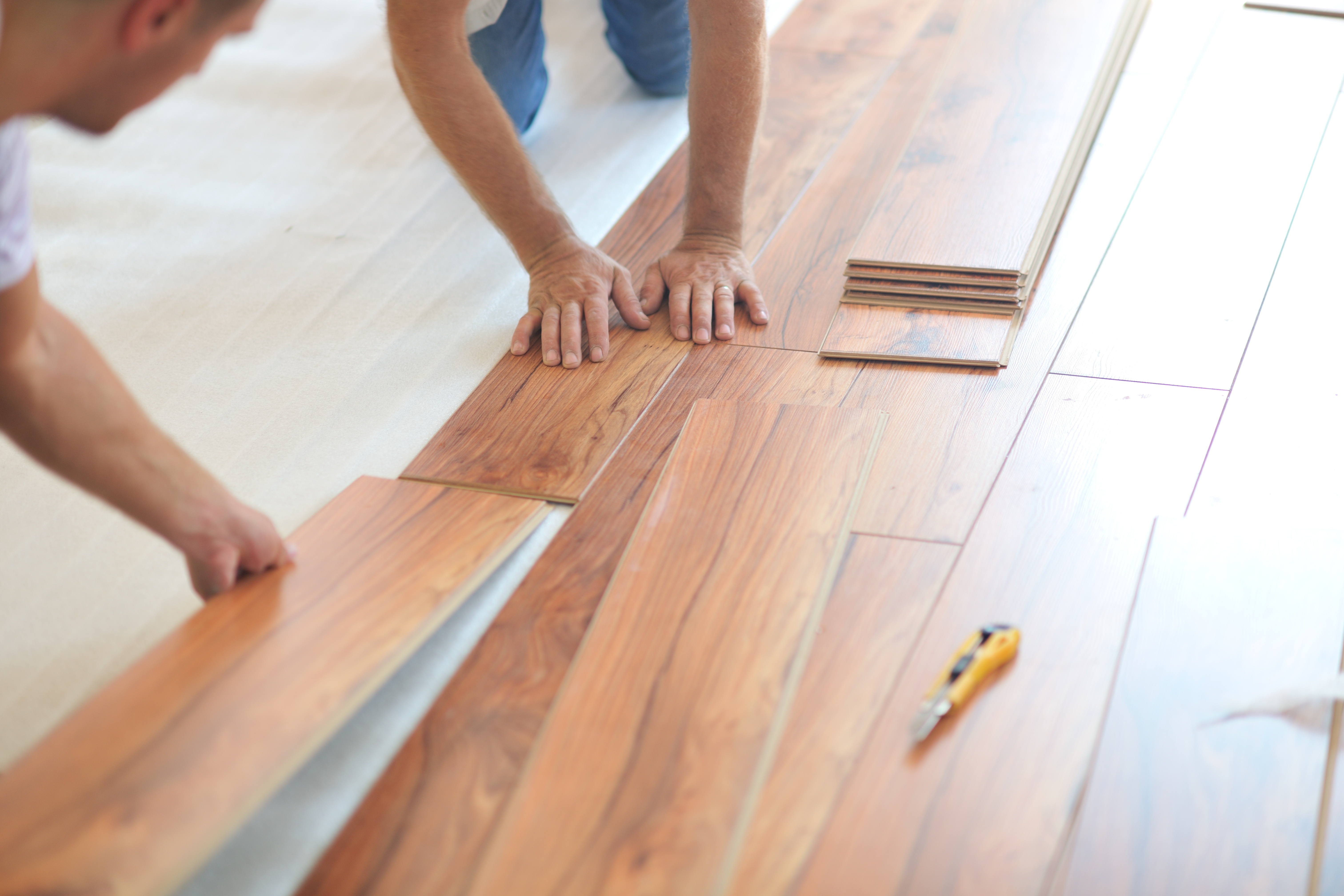 So you're dreaming about installing new flooring. Hardwood, carpet, tile, laminate, vinyl… whoa, hold that thought. Before you consider which flooring material you'll be walking on for the next several years, think about who will be installing it. Before entertaining dreams of the perfect flooring, you need to find the perfect flooring company. You want a company with well-trained and reliable professional installers who won't cut corners in the surface preparation of your floor. You want them to employ modern and proven installation techniques and equipment, to have active membership in nationally-recognized trade organizations, and to stand behind their product and installation.
"Choosing a contractor for a large home project can be like starting a new relationship. There is a level of trust that has to be there for things to work. Communication is key, both with customers and with the install team. If all sides are using open communication on their needs and wants—styles, budgets, expectations, timeline—throughout the process, the project flows smoothly and everyone wins."

Matt North – President of The Good Guys
It might seem practical to determine your choice of flooring company simply based on who in your area has the flooring you want at a reasonable price and has it immediately available. But remember, you'll be living with your flooring material—and its installation—for years, probably decades afterward. Begin instead by asking around about local flooring companies, to ascertain who has a good, reliable reputation. Ask people you know who work in home construction about flooring companies with whom they've worked. Ask friends and coworkers who've recently changed out their flooring about their experience. And realtors in your acquaintance may know about companies you can trust.
Make a short list of flooring companies who seem to pass muster and contact them asking for estimates on your job. They should in turn ask you questions about the way you'll be using your flooring. Is it going into a high-traffic or high-moisture area? Do you have pets or small children? They should inquire about the budget you have in mind then offer advice on flooring that would work best for your home, lifestyle, and budget. They should speak to you about the quality of their products, which they recommend, and why they feel they're good options.
Ask each company if they have some references you can call. If you decide to ring them up, ask how they were treated by the company. Was their project completed in a timely manner and on budget? Were their questions addressed promptly and any problems resolved. Were they happy with the outcome? Tell them you'd like to hear the good and the bad. You can also read online reviews, but keep in mind that human nature is to take time to complain when we're unhappy and never quite get around to writing a review when our experience has been good. So, take negative reviews with a grain of salt (unless they're the rule rather than the exception).
This should narrow your list. Now speak to the companies you're still considering about their contract terms and warranties that will protect your investment should some defect come to light after the installation. The company should be eager to discuss this with you without pressuring you into making a commitment. If anything seems unclear about the terms and warranties, this is the time to ask for a full explanation.
While this might seem like a lot of work to do up front, it'll be worth it to partner with a flooring company that offers quality products at affordable prices, with proficient installation, and agreeable terms and warranties.
---
Good Guy Flooring
708 Valley Ridge Cir Ste 5, Lewisville, TX 75057
(214) 609-1118
GOODGUYFLOORING.COM