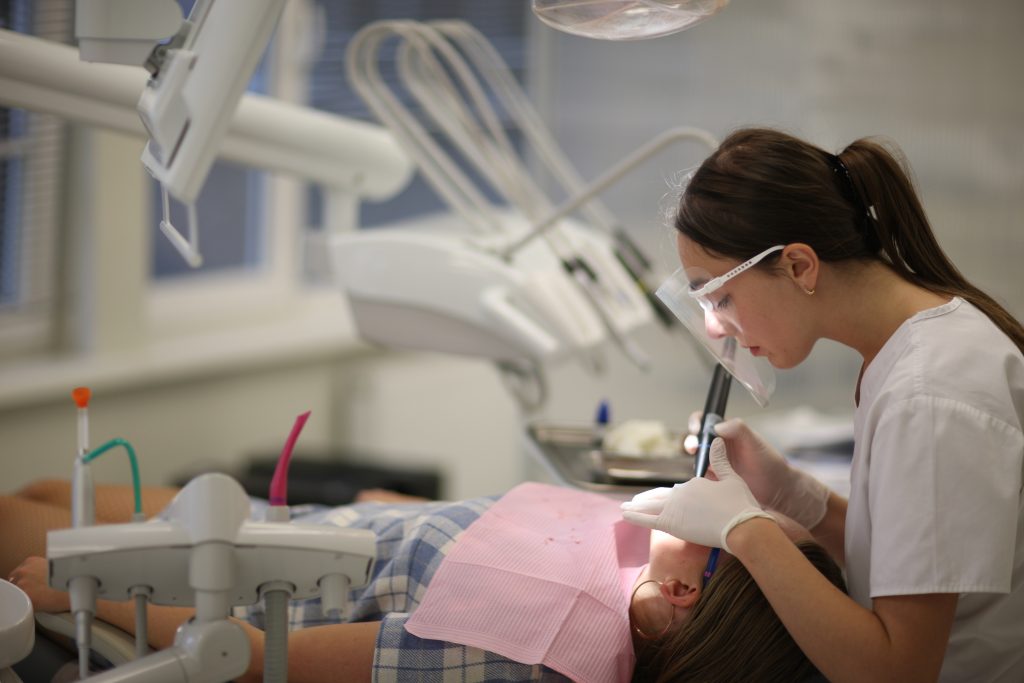 Story by Annette Brooks
Keeping your smile in top condition is important for your health as well as from a personal perspective. An attractive, well-maintained smile can enhance your life and even boost your career, but there's more to a beautiful smile than aesthetics alone. There's evidence that our oral health is linked to our overall health. Untreated or undertreated gum disease can be a cause and effect of systemic inflammation and chronic disease. Plus, by examining oral tissues, a vigilant general dentist may detect signs immune disorders, heart disease, diabetes, and even some cancers during a routine dental exam.
Start with fundamental requirements. Location and office hours are a good place to start. It's easier to keep appointments if you don't have to drive a long distance to get to your dentist. And if you require extended weekday or Saturday appointment options, seek a dentist who can meet your scheduling needs.
While these things are important, they shouldn't be your only considerations. Especially if you feel anxious about visits to the dentist, a comfortable, stress-free experience may be even more critical. Amenities such as noise-canceling headphones, the ability to watch TV or listen to music in the dental chair, or even just warm blankets can boost your comfort, as can the option of sedation dentistry. Also, pay attention to the technology a dentist utilizes. The use of advanced technology can save you time, improve your comfort level during diagnosis and treatment, improve safety (digital X-rays and imaging), and help your dentist deliver high-quality dentistry.
Concerning the scope of specialized services offered, general dentists widely differ. Be aware of what's available, and then decide what will best suit you and your family. Some general dentists strive to perform as many services as possible themselves. Specialty services can include root canals, dental implant placement, periodontal therapy, orthodontics, and more. Others bring dental specialists into the office when needed, practice in a group that includes specialists, or refer patients to specialists with whom they have developed a close relationship — and may co-manage complex cases.
Once you've identified a dentist, stop by the office to get a feel for it before scheduling an appointment, if possible. Does the office appear clean, neat, and orderly? Is the staff helpful and friendly? If the reception area is filled with patients griping about a long wait, you may want to look further.
During your appointment, notice how you were greeted and if information is provided about fees and payment plans before treatment is scheduled. Inside the treatment room, note how your dentist, hygienist, and other staff members treat you. Are they pleasant, attentive, communicative, and compassionate? Are diagnoses and treatment recommendations or options well-explained? Your dentist should also review steps you can take to improve your dental health.
If the dentist you select doesn't work out, avoid complacency, and keep looking. A general dentist who makes you feel comfortable and treats you and your family with care and attention is an asset that's worth your search time — and there's sure to be one in your community.