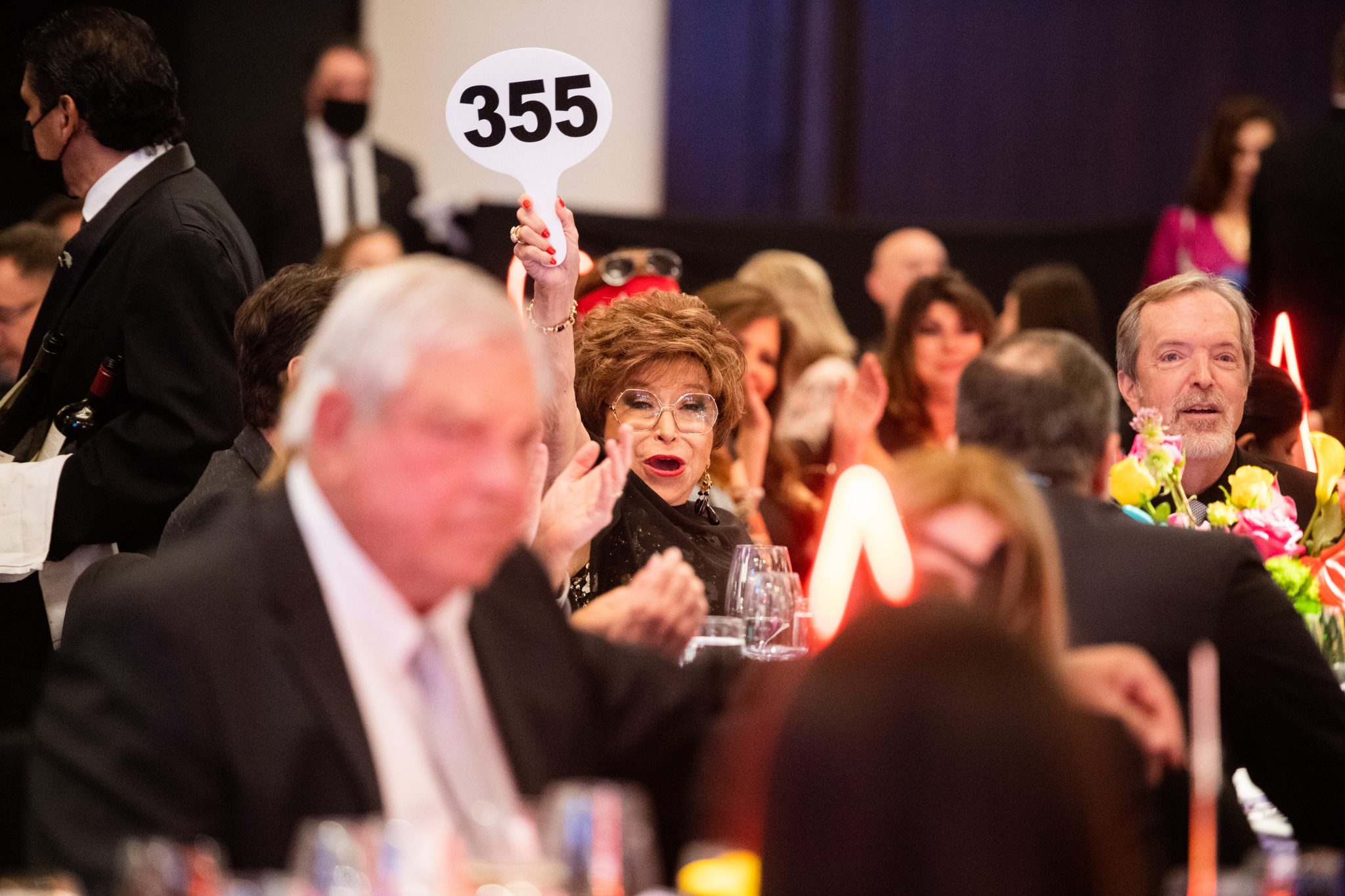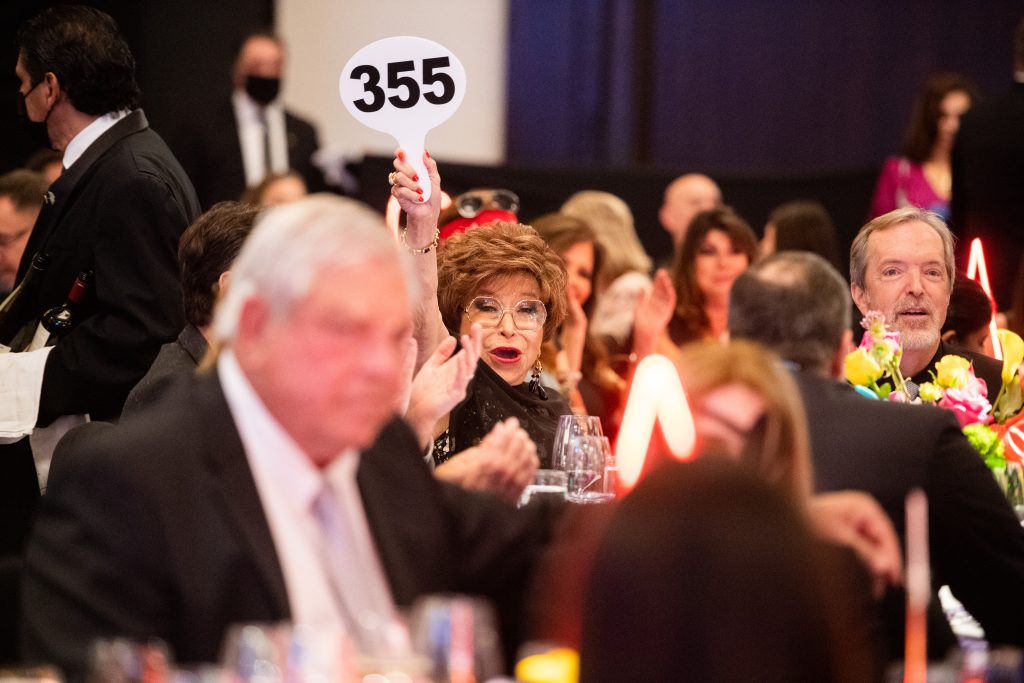 PHOTO BY MICHELLE WATSON WITH CATCHLIGHT GROUP AND SCOTT EVANS
For 25 years, Houston Children's Charity has been at the forefront of providing beds, vans, school supplies, clothing, toys, and more for children in need. Last month the organization continued their tradition and pulled out all the stops with 80s pop icon Cyndi Lauper headlining the 24th Annual Houston's Children's Charity Gala.
For the first time in Houston Children's Charity Gala history, close to 600 supporters left their black tie and ball gowns at home and instead opted for 80s glamour. Gala Chairs Frances and Tony Buzbee spearheaded the effort to raise a record-breaking $2.8 million for Greater Houston's underprivileged, abused, and disabled children.
Emcee KTRK-TV ABC 13's Gina Gaston welcomed Mary Gracely of One Spirit Interfaith Community, who provided the invocation. Houston Children's Charity President and CEO Laura Ward, described as the power and the heart behind the organization's quarter-century of caring, then recognized 2020 Gala Chair Hallie Vanderhider, who assisted in raising funds during the height of the pandemic.
Guests enjoyed five-star dining and had fun bidding on auction items while table hosts assisted, so no one needed to leave their table and miss any of the special events. Adding a bit of surprise to the fundraising excitement, all guests were given a chip to be scanned in the foyer for a chance to be an instant winner in their gift bags. Cindi Lauper later took the stage and performed her top hits.
A final last call for support followed the live auction for Houston Children's Charity Van Program, which provides transportation to families with disabled children. The charity secured a total of 22 new vans for the program.
Houston Children's Charity is a 501(c)(3) non-profit organization dedicated to improving the quality of life for Greater Houston's underprivileged, abused, and disabled children. Founded in 1996, the organization provides programs including Chariots for Children, A Better Night's Sleep, Back2School, HCC Closet, Adopt-A-Family, Houston Children's Charity Family Emergency Fund at Texas Children's Cancer Center, and KidSMART. With the support of dedicated sponsors and committed volunteers, Houston Children's Charity has served over 3.5 million children and will leave no legitimate request for assistance unanswered.