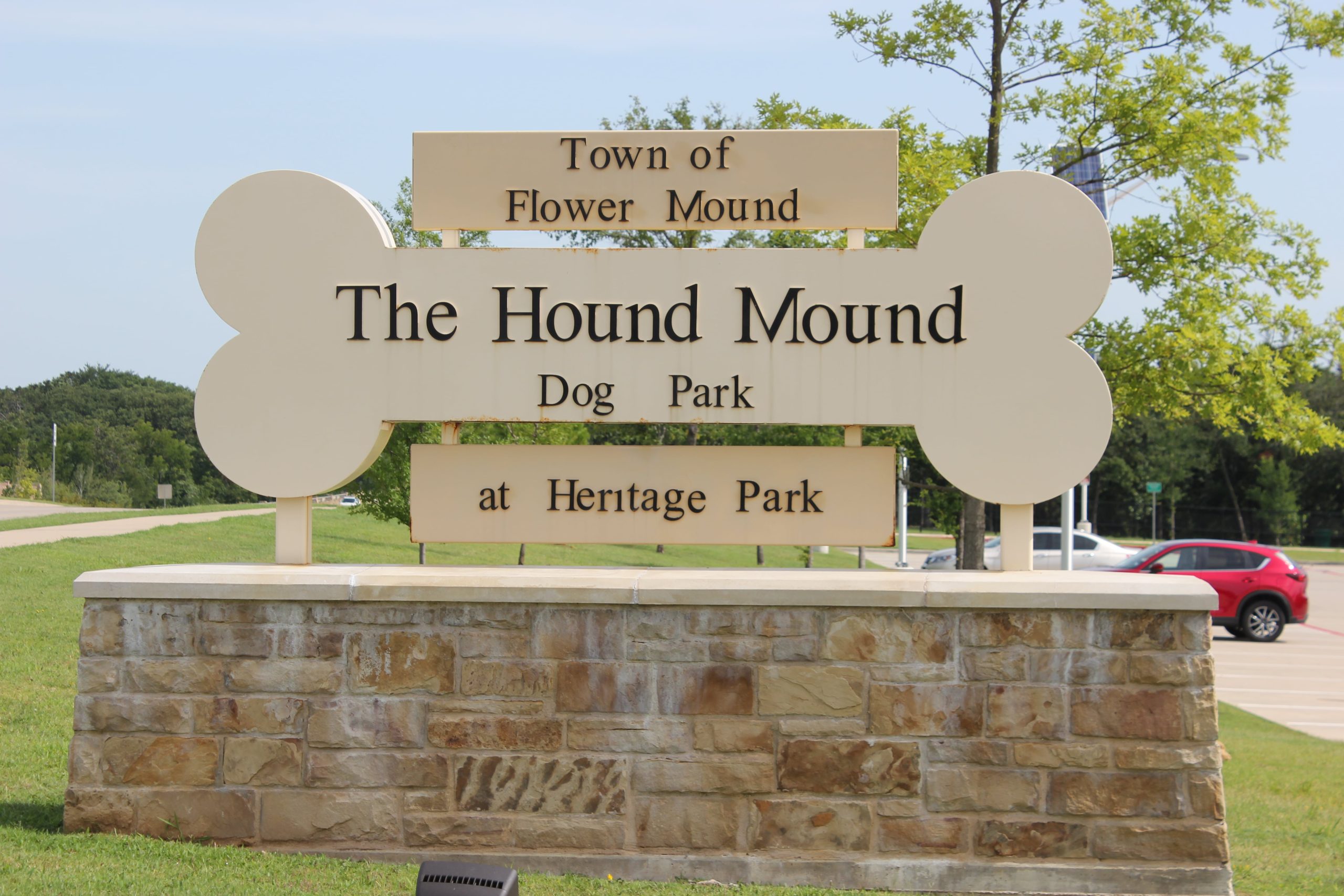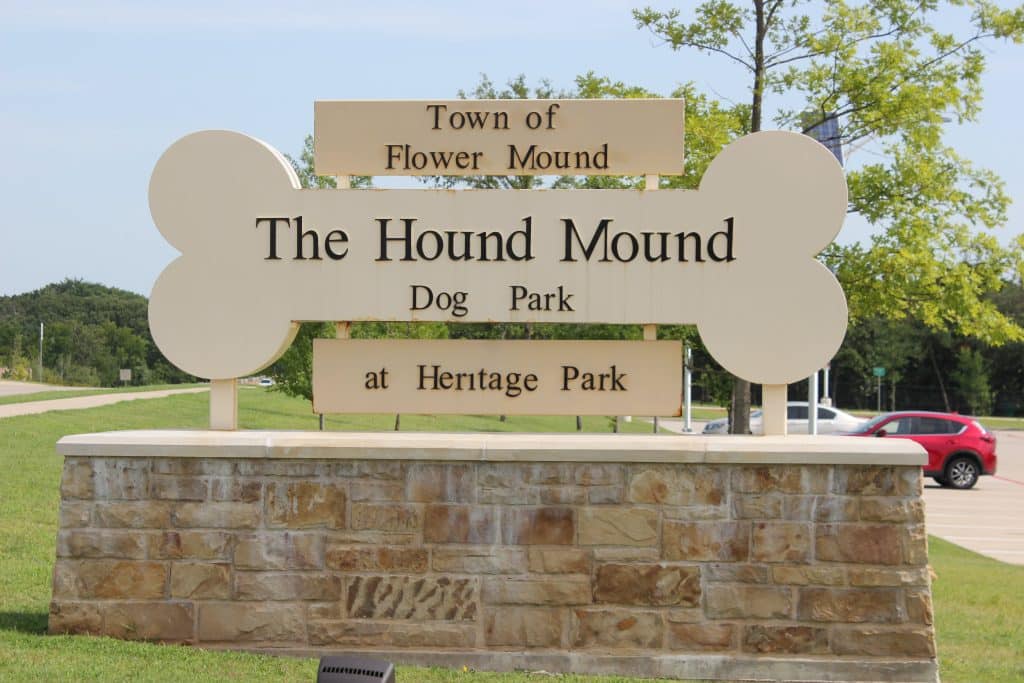 Our local paradise for dogs is good for humans too
The Hound Mound in Flower Mound is the Town's 5-acre dog park located on the east side of Heritage Park, at 1202 Garden Ridge Blvd. Residents provided their ideas for the park's name, and the Town Council approved it in October of 2015. The park has separate areas for small and large dogs, and amenities include natural shade, hybrid Bermuda turf, irrigation, seating areas with water fountains, trash receptacles, pet waste stations, landscaping, and 40 lighted and video monitored parking spaces.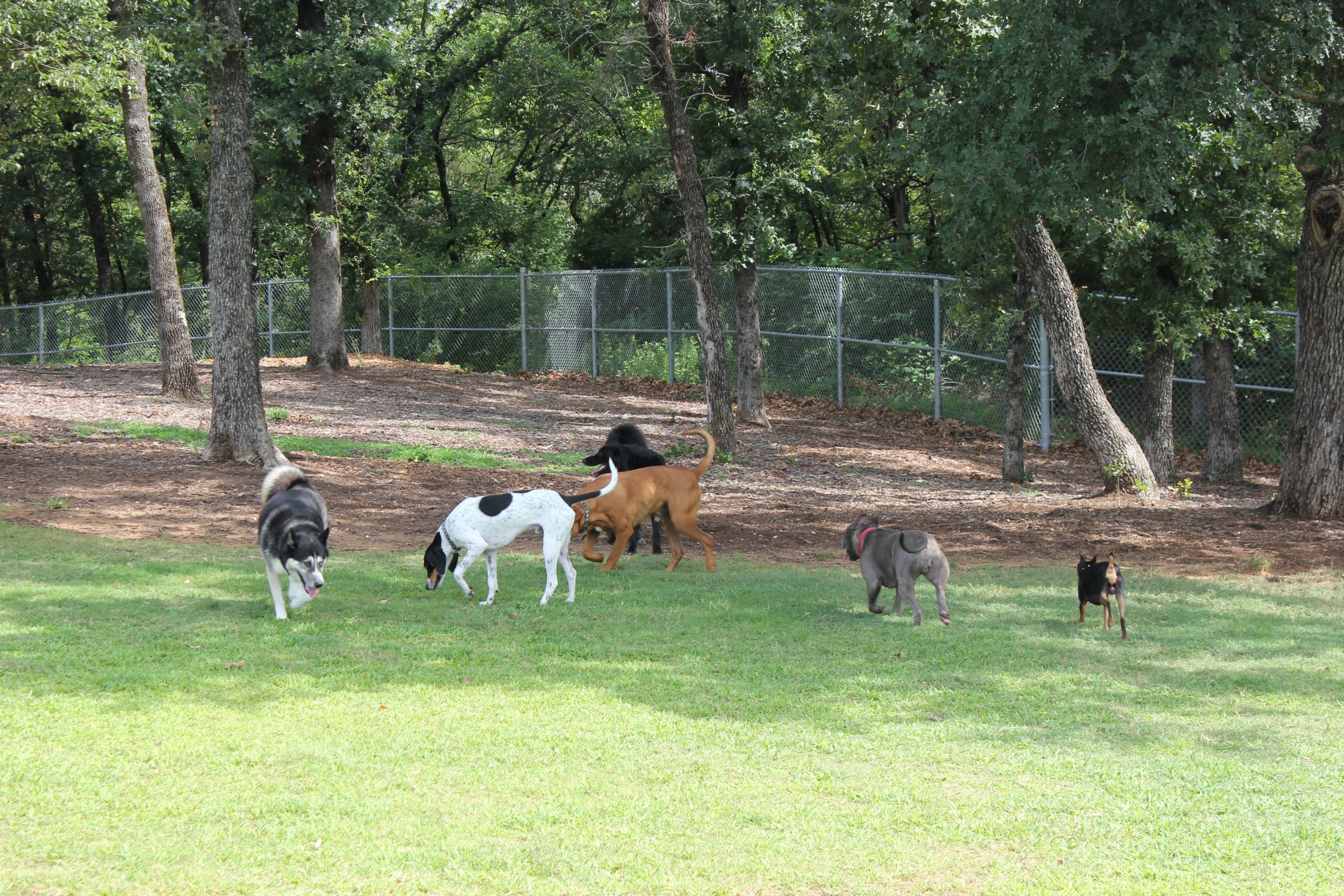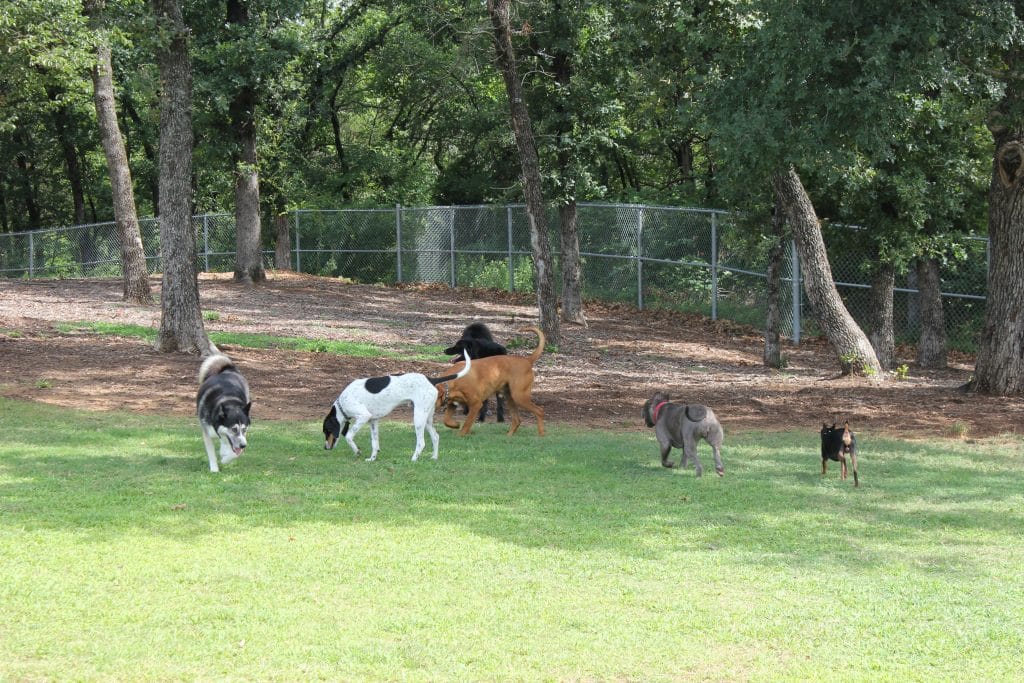 Off-leash dog areas, or dog parks, provide a community setting in which people can gather and socialize, and where they can observe the interaction of groups of dogs at play. Dog parks allow owners and their dogs to spend time together and offer dogs a space to romp freely as they join in companionship with other canines. Dogs are social creatures that crave the attention of people and the companionship of other dogs. This ability to spend time with both people and play with other dogs does not just come about naturally, it must be carefully fostered.
Studies have shown that people find it easier to talk to each other with dogs as the initial focus, breaking down the usual social barriers that make people perceive others as strangers, many of whom are unable to properly exercise their dogs and who could benefit from taking their dogs to a dog park.
The Hound Mound dog park is open every day except Wednesday, from 7:00 AM until dusk, unless closed due to inclement weather, dangerous conditions, or other maintenance requirements by order of the director of parks and recreation or his designee. The park is closed every Wednesday for general maintenance.
• Learn more about the park at Flower-Mound.com/1548/Hound-Mound-Dog-Park
COURTESY: Bob Weir