HOU51ON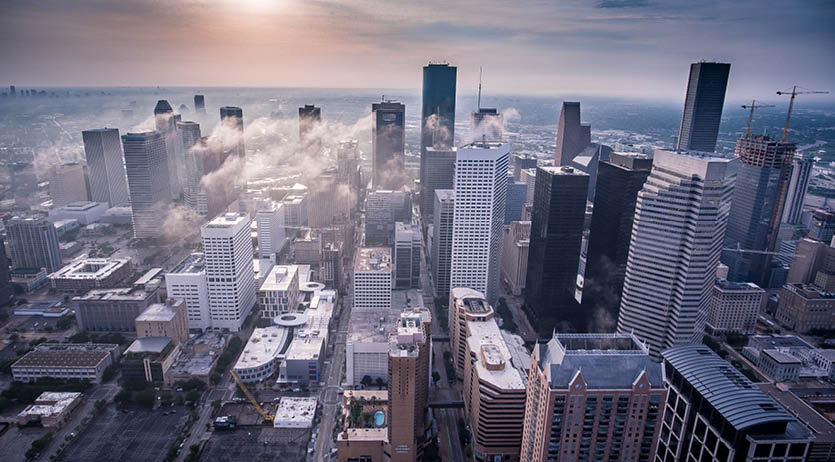 It is the gigantic, unavoidable sports match which humorously is left frequently unnamed in advertising, referred to only with cryptic monikers, lest one claims an association with said event: "game day," the "big one," and "the professional football championship" all find themselves top of mind as we move through January.
Though at press time we cannot confirm the precise reasons that Texas residents will be particularly interested in the game this year, owing to the performance of our Texas-based professional football teams, there's one thing we're sure won't change between now and February 5—the 51st Super Bowl is coming to Houston's NRG Stadium on February 5.
Regardless of who plays, the Super Bowl is the biggest television broadcast of the year in the United States virtually every year, and has been for a while. Of the top 20 most watched TV broadcasts in U.S. history, 19 were Super Bowls. The only one that wasn't took place on February 28, 1983—the series finale of M*A*S*H.
When you've got upwards of 100 million people watching an event you're hosting, you'd better make sure things go smoothly. Thankfully, the Houston Super Bowl Host Committee is overseeing event festivities, including setting up a ten-day fan festival called Super Bowl LIVE, creating a Super Bowl LI mascot named TD who has a football for a head, and installing four countdown clocks installed around town. The one at Discovery Green Park, where Super Bowl LIVE will be hosted, is a 15-foot-tall football. Super Bowl LI is expected to have a net economic impact on Houston of $350 million.
But if the grandeur of the game and the Texas connection this year aren't enough to get you to tune in, look on the bright side—even the ads are an event. According to a HuffPost/YouGov poll held last year, nearly a quarter of adults said that the commercials were the best part of the broadcast. With a 30 second spot during the game costing $5 million, we can see why that might be the case.
Top 10 most watched TV broadcasts in 2016 by millions of viewers (Source: Nielsen)
Super Bowl 50: Broncos vs. Panthers, 111.9

1st presidential debate, 84

3rd presidential debate, 71.6

Super Bowl 50 post-game show, 70

2nd presidential debate, 60.3

World Series Game 7: Cubs vs. Indians, 40.5

Donald Trump RNC acceptance speech, 34.9

Vice presidential debate, 37

88th Academy Awards, 34.4

Hillary Clinton DNC acceptance speech, 33.8
By the Numbers (Source: VisitHoustonTexas.com)
10 –

Days that the Super Bowl LIVE fan festival will run in Downtown Houston

5,000 –

Media members expected to cover the game and events

10,000 –

Volunteers that will help run the event

84,000 –

Number of hotel rooms in the Houston area, up from 44,000 in 2004

150,000 –

Out of towners expected to arrive for the Super Bowl
Super Bowls held in Texas
VIII (1974) –

Rice Stadium, Houston

XXXVIII (2003) –

NRG (then Reliant) Stadium, Houston

XLV (2011) –

AT&T (then Cowboys) Stadium, Arlington

LI (2017) –

NRG Stadium, Houston
By Brandon Daiker
References: HouSuperBowl.com, Wikipedia.org, HuffingtonPost.com
Did you like this post? Here are more posts you may like!