Being the best holiday host you can be, while retaining your sanity
There's no place like home for the holidays!
If this year it's your turn to welcome everyone to your place, you'll want to ensure that the holiday season goes smoothly for both you and your guests. When you're the host of a family get together, keeping your life simple and organized is almost always the key to a successful holiday, and being an accommodating host means planning ahead. You'll want your guests to feel comfortable in your home, whether they are staying for a meal or the entire holiday weekend. Be prepared to be flexible, because things don't always go according to plan. Here are some basics for holiday hosting to guarantee that your Christmas season is full of comfort and joy!
Hosting the Holiday Meal
When planning for a large holiday meal, it's important to make sure that every guest feels important and welcomed, and the key to a successful Christmas meal starts with the menu. Beyond preparing those favorite dishes, also be aware beforehand of any dietary restrictions your guests may have so that you can have options for them regarding food choices. Is someone lactose intolerant or sugar-free? Make sure you have at least one dessert to fit their needs. Knowing your guests' needs beforehand can make the entire meal go smoother. Supply vegetarian options, and have at least a few options that are gluten-free. Use small chalkboards or calligraphy and cardstock to label items made especially for certain needs.
Hosting a Daylong Holiday
If your family members are arriving early and planning to stay all day, make sure everyone feels not only welcomed, but useful! Delegate all your tasks for Christmas dinner so that you aren't the only one doing all the work. If this means setting up tables, planning for children's activities, cooking side dishes, and keeping the public spaces tidy, make sure everyone—young and old—has a way to be a part of the holiday preparation.
Hosting Overnight Guests
If you have family arriving from out of town who will stay overnight, have guest baskets ready in their bedrooms. Sample sizes of soaps, shampoos, and lotions are a nice touch. When planning for your guest basket, think of items that are often forgotten: a razor, a comb, a pair of warm socks. A handwritten note to accompany the basket makes sure guests know that the basket was put together just for them. And did you remember the Wi-Fi password? Make sure they have freshly laundered towels and a clean space to place their items while they are your guests. Cut flowers or a poinsettia in the room makes anyone feel welcome. For an added bonus, add a pitcher of water with clean glasses near the bedside. Small touches can help guests—whether they are grown family members or new additions—feel welcomed and at home.
Holidays don't have to be stressful. With a little planning, a light-hearted attitude, and a lot of love, you can open your home to crowds of all sizes this Christmas season!
Your Holiday Checklist:
Plan ahead.

Be organized.

Keep it simple.

If needed, hire help.

Delegate, delegate, delegate.

Stay calm. Expect the unexpected!

Rem

ember the reason for the season.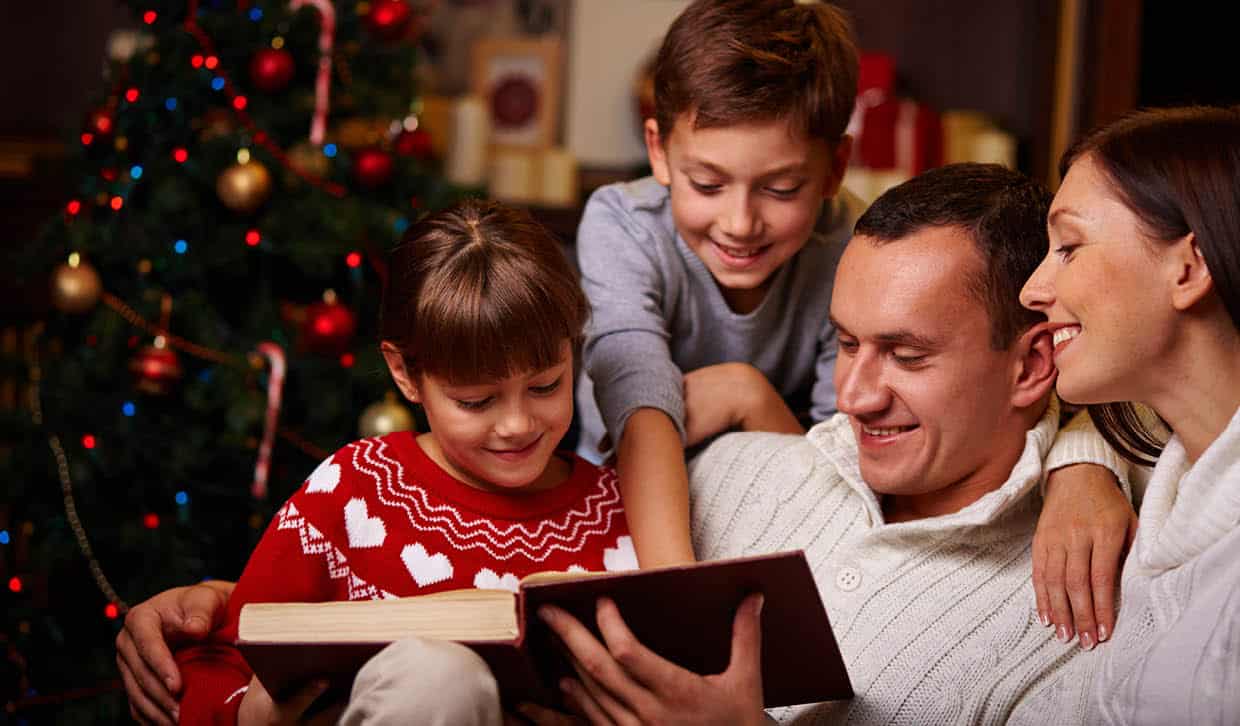 Start New Traditions!
Ask the oldest (or the youngest!) guest to read from "T'was The Night Before Christmas." If you have a theatrical crowd, ask for a few volunteers to act out the well-loved poem as it's being read. Put everyone participating in a Santa hat for an added level of hilarity.

Hide a special ornament on the tree, and have a Starbucks or iTunes gift card for whomever finds it first!

Have a "screen-free" holiday: place a basket by the front door where everyone is required to leave cell phones, at least for a few hours! In their place, have group games and activities planned.

Before the gift exchange, take a few moments to remember the reason for the season. Ask each guest to share a happy memory of 2016, and to share one thing they are thankful for.
Regardless of whether your holiday party plans are large or small, you can be the winning host by welcoming everyone with your best brand of holiday hospitality.