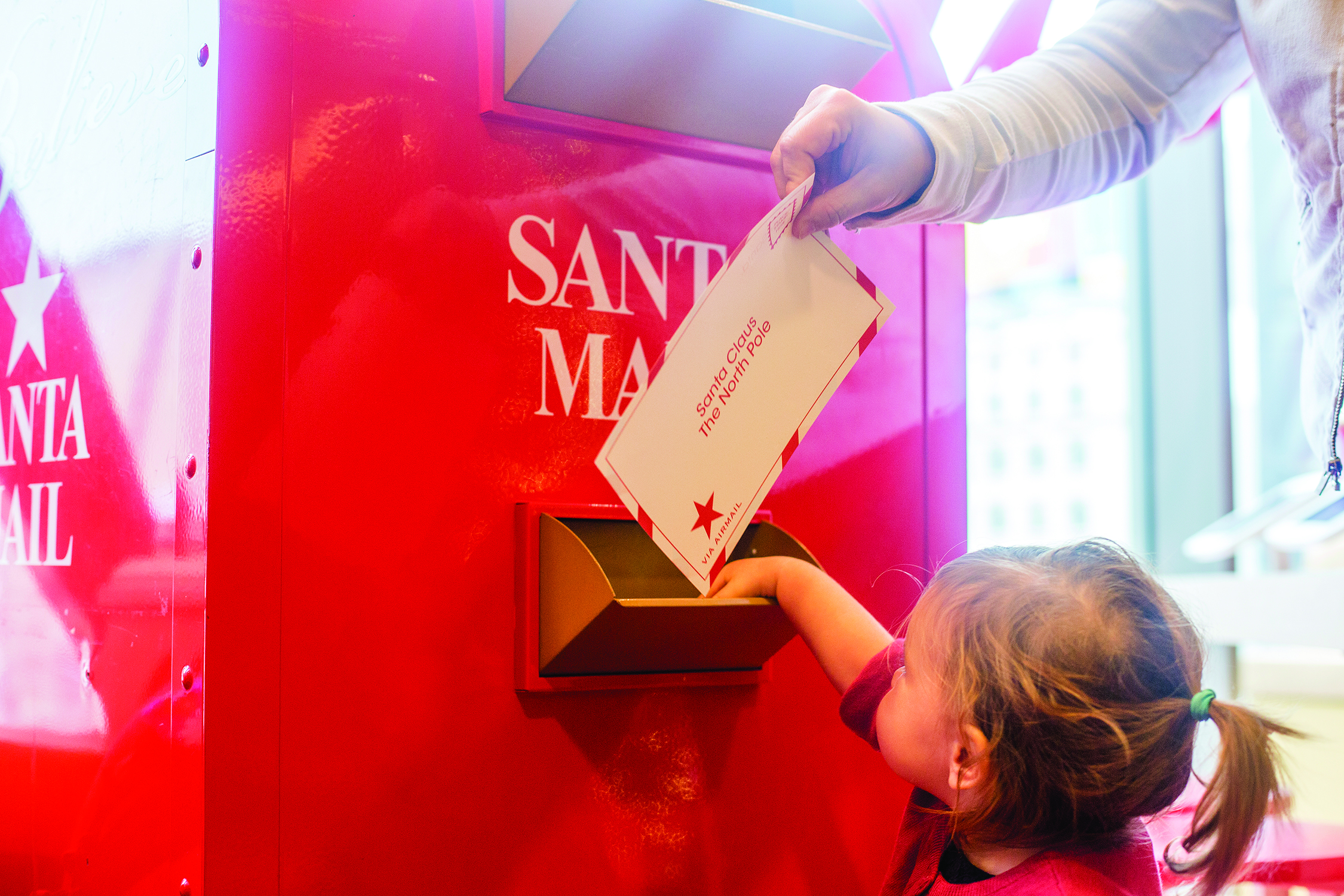 Part of the magic of the holiday season is making wishes come true, not only for your loved ones but for others in the community, too. Show children how rewarding it is to embrace the true spirit of generosity and compassion this holiday season with these activities that make giving back fun.
Set the stage
With the aid of modern technology, you can introduce kids to the goodness of giving with a century-old story about the impact of love and kindness. Nearly 120 years ago, 8-year-old Virginia O'Hanlon wrote a letter to the "New York Sun" newspaper asking if there really was a Santa Claus.
"Yes, Virginia, there is a Santa Claus," wrote the paper's editor, Francis P. Church. "He exists as certainly as love and generosity and devotion exist."
Now fans of this heart-warming story can learn more by tuning in to watch the "Yes, Virginia" animated film online at youtube.com/macys. The award-winning, half-hour holiday special features Taylor Hay, a former Make-A-Wish child who had her own wish granted when her voice was captured for one of the film's characters, alongside an all-star cast including Neil Patrick Harris, Jennifer Love Hewitt, Alfred Molina and Beatrice Miller.
Get hands-on
No matter what type of giving activity your family chooses, there's undoubtedly a way for kids to get involved. Whether it's helping select toys for an adopted family or making cards to include in care packages for children who will spend this holiday in the hospital, find ways to let your little ones put their own special touch on the project. Not only can they learn through the example of doing, they'll get to revel in the same feel-good vibes you get from a simple act of kindness.
Write a letter
As part of Macy's 10th annual Believe campaign, you can bring kids' stamped letters to Santa to your local store and drop them in the big red letterbox, or send a letter to Santa digitally at macys.com/believe. For each letter collected in stores and online until Dec. 24, Macy's will donate $1 to Make-A-Wish, up to $1 million, to help grant the wishes of children with critical illnesses. Through the iconic letter writing campaign, the retailer has raised $15 million for Make-A-Wish over the last nine years. Dedicate an afternoon to writing letters then make a family trip to the store to drop them off.
#14056
Source: Macy's
Photo courtesy of Getty Images