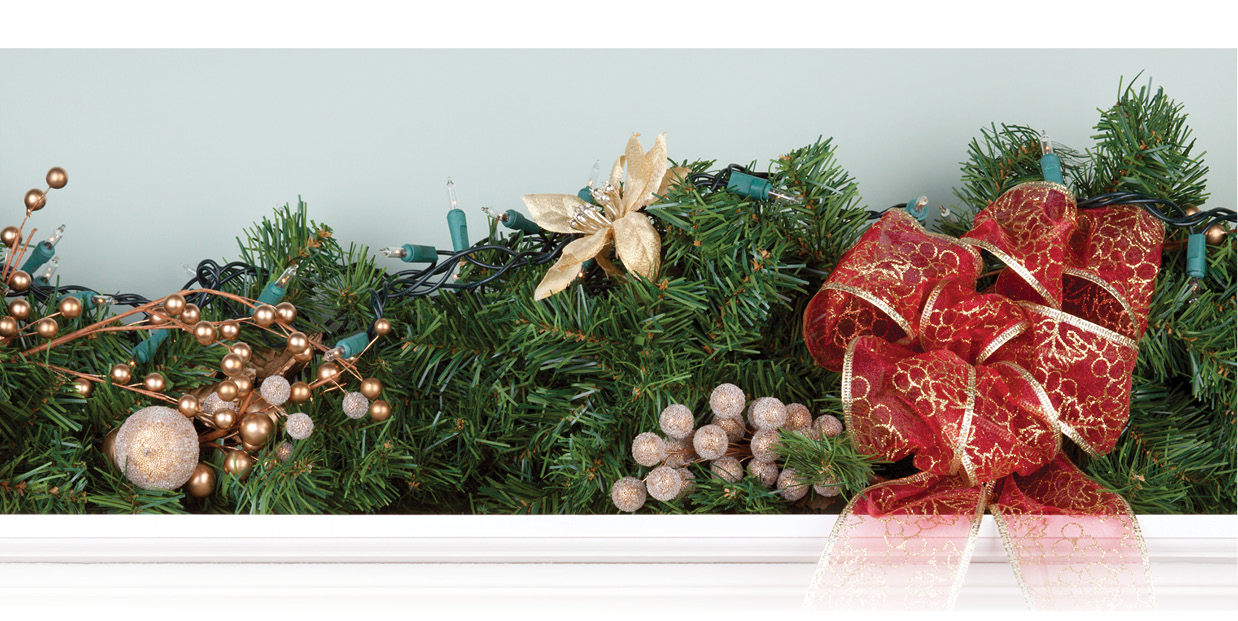 Put your guests in a festive mood before they even cross your threshold this holiday season with some classic outdoor holiday decorating tips.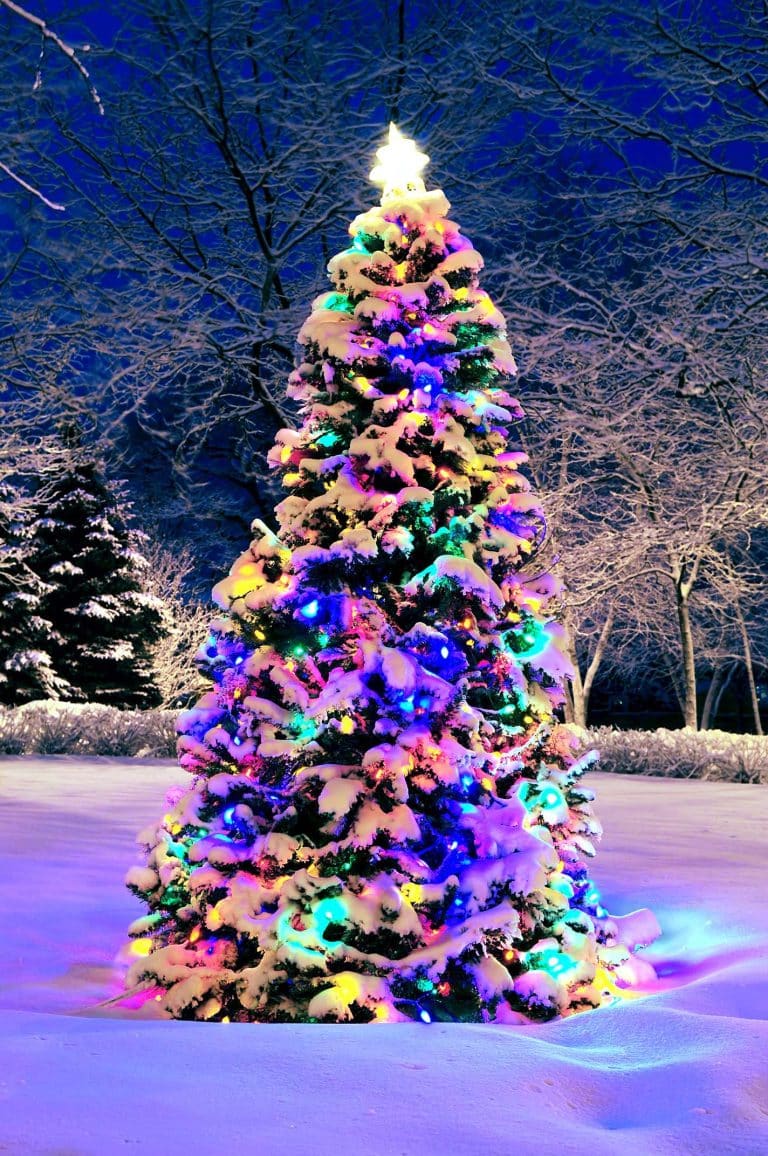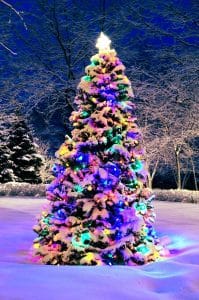 Outdoor Tree
A tree outside—novel concept, right? But who says a Christmas tree has to be relegated to the living room? This year, try enjoying a tree on the front porch or by an outdoor fireplace. If you have a shapely evergreen on your lawn, embellish it with lights and outdoor ornaments, then toss faux packages underneath. Buy a lovely topiary you can use as a potted Christmas tree on the porch or patio this year and plant in the yard next year. Choose a fun theme for your outdoor tree—perhaps a hobby like hunting or skiing—and let this tree take on a more whimsical feel than its indoor counterpart.
Poinsettia Power
Never underestimate the power of the poinsettia to liven up any holiday display. Whether real or fake, traditional crimson or white, poinsettias are easy to find and inexpensive this time of year. But they really pack a punch when it comes to show-stopping decorations. Natural poinsettias may not survive our coldest weather, but should do fine in a front-facing window. Artificial varieties can be called into service if you want to keep your display outside and not have to worry about frost throughout the season.
Go Green
Just as there's nothing like fresh greenery to make the inside of your home warm and welcoming each Christmas, using natural branches and boughs to decorate your porch, deck, patio, and other outside "rooms" offers a timeless, elegant vibe. Begin with a wreath on your front door. Incorporate natural elements such as berries, nuts, and pine cones. Wrap pine garland around pillars, posts, and handrails. Weave in lights, ribbons, and ornaments, if you like. Or leave it au naturel.
Delightful Doormat
The right doormat can seal the deal on your front or back porch decoration. Use it to add a pop of color and contrast or to tie in the wreath or other door decorations.  Choose a mat that's sturdy enough to stand up to holiday foot traffic but also beautiful and festive.
Light Their Way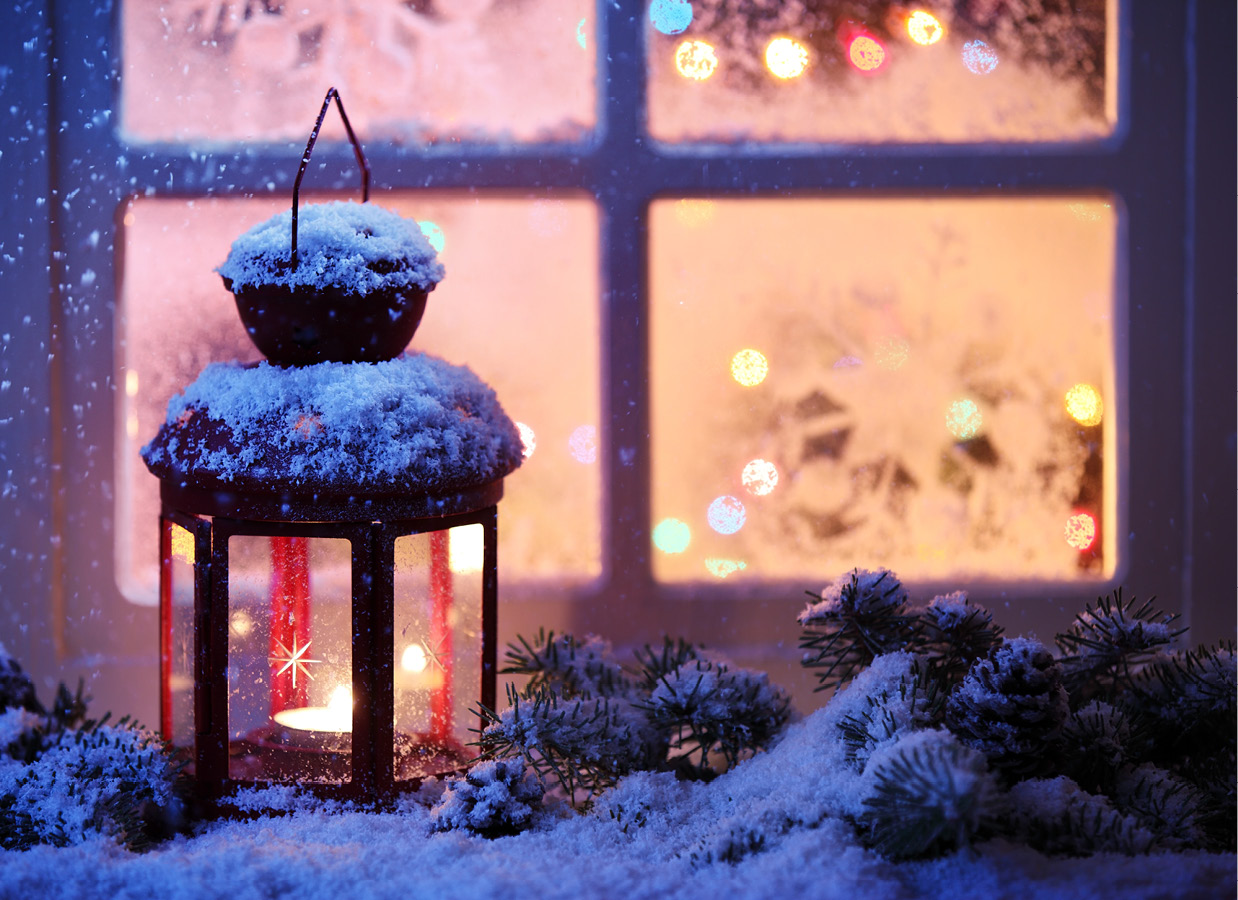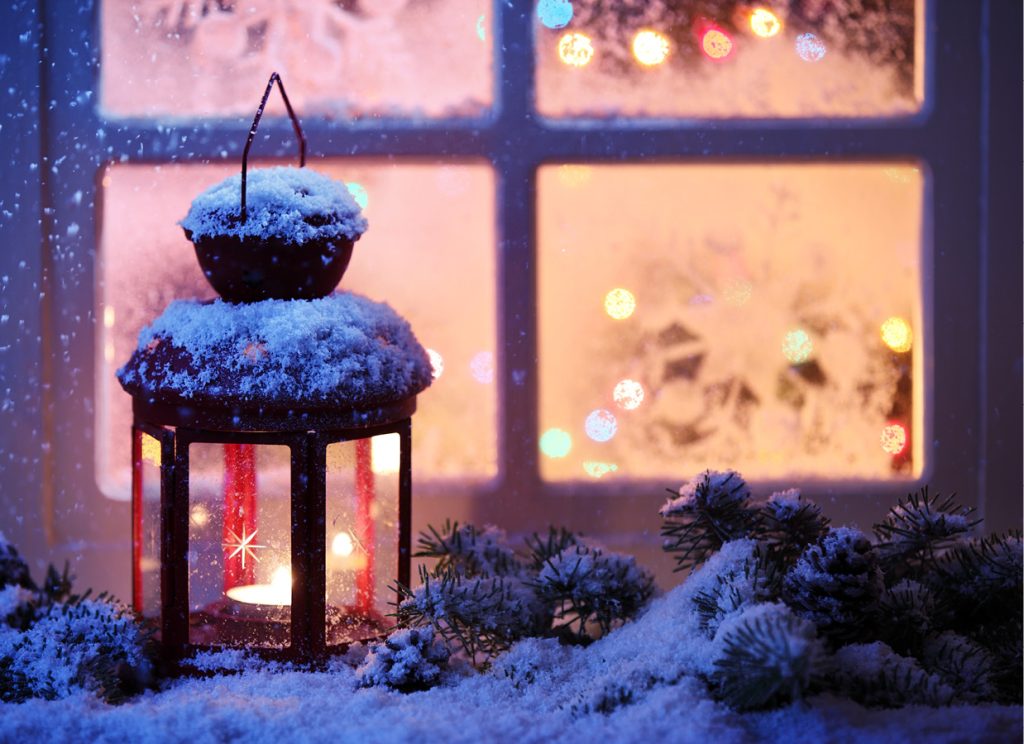 Candles have been an emblem of Christmas for centuries. They may not be the most practical decoration, but their ephemeral nature just adds to their mystique. When throwing a party, consider lighting walkways with simple luminaries by filling the bottoms of paper bags with sand and lighting a single votive candle inside each one. Let them lead guests right up to your front door. And don't forget strings of white lights on everything! Wrap trees, bushes, and hardscaping. For an extra touch, set floating candles about on the surface of your pool or other water features.
The Dos and Don'ts of Outdoor Christmas Lights
Do
Select lights, extension cords, power strips, and timers that are rated for outdoor use and can stand up to moisture, precipitation, and weather changes.

Pay more for LED lights, which use 10 percent of the energy that incandescent lights do, and last several years longer.

Take advantage of "icicle" lights to illuminate straight elements like gutters and columns, and try net-style lights for rows of bushes and hedges.

Use light clips, so you don't need staples, clothespins, or metal hooks. For areas clips can't cover, plastic zip ties should do the trick.
Don't
Connect more than three strands of lights together (or you increase the risk they'll short out).

Forget your common sense when working with ladders, walking on roofs, or dealing with electricity.

Hopelessly tangle your lights—store them in their original boxes, wrapped around sheets of cardboard or wood, or in individual plastic grocery bags.
By Mimi Greenwood Knight