Travel to the States Next Door
Sometimes you want to head out on a vacation, but you just don't feel like getting on an airplane.  Enter the perfect opportunity to explore traveling in a neighboring state.
Louisiana's Lafayette
By Rita Cook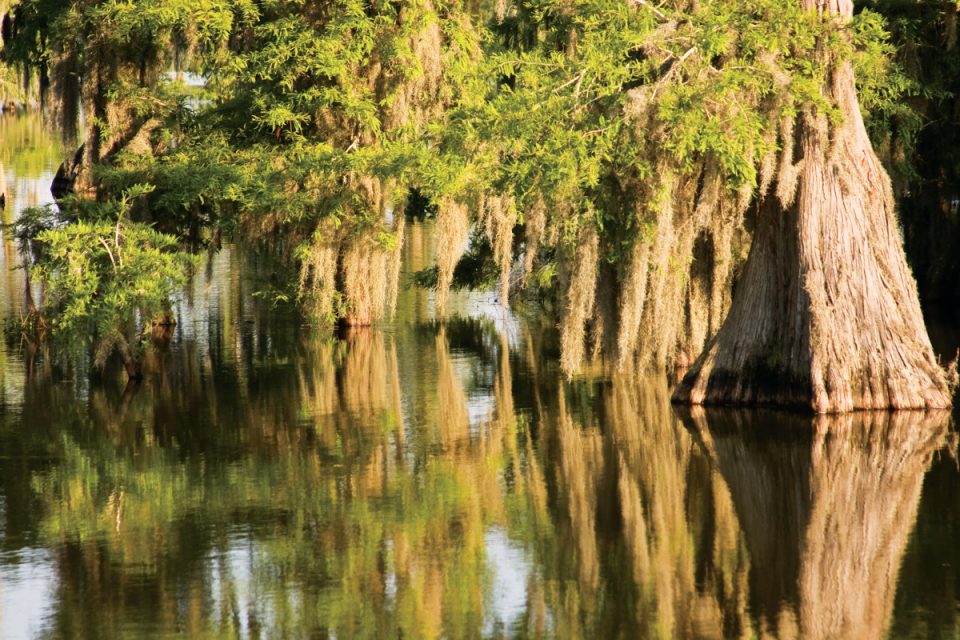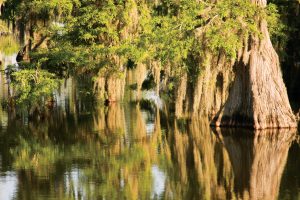 To the east of the Texas, Louisiana offers a smorgasbord of treats and activities, with no city in the state as all-encompassing as Lafayette. It's the home of Cajun culture and the unofficial county seat of "Acadiana" or "Cajun Country." Foodies love it, folks looking for a little outdoor time find it a worthy destination and, for those looking to discover local culture, Lafayette certainly fits the bill.
Culture First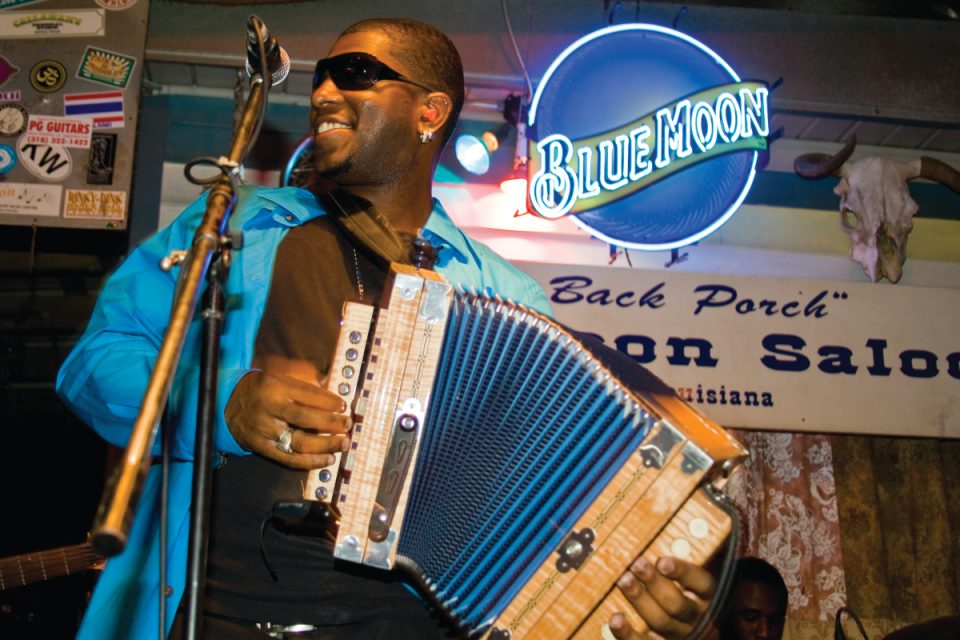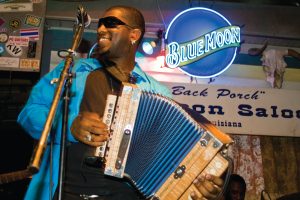 Lafayette, Louisiana, is known as the heartbeat of Acadiana, and it is here one really feels the pulse of it all. Surprising to some visitors is how the culture in Lafayette blends with a sophistication that is hard to find anywhere this side of Europe. Lafayette has two village attractions that recreate the early days of Cajun and Creole life in the area. First Acadian Village features a folk life museum, representing 19th-century Acadiana and displaying homes and architectural landmarks from that time. Vermilionville is a living history attraction with a look at life in rural southern Louisiana between 1765 and 1890. Just outside of Lafayette, docents tell stories of local ghosts in a number of historic homes and, at Chretien Point Plantation, the story of the infamous pirate Jean Lafitte is retold.
Food Lovers Dine Well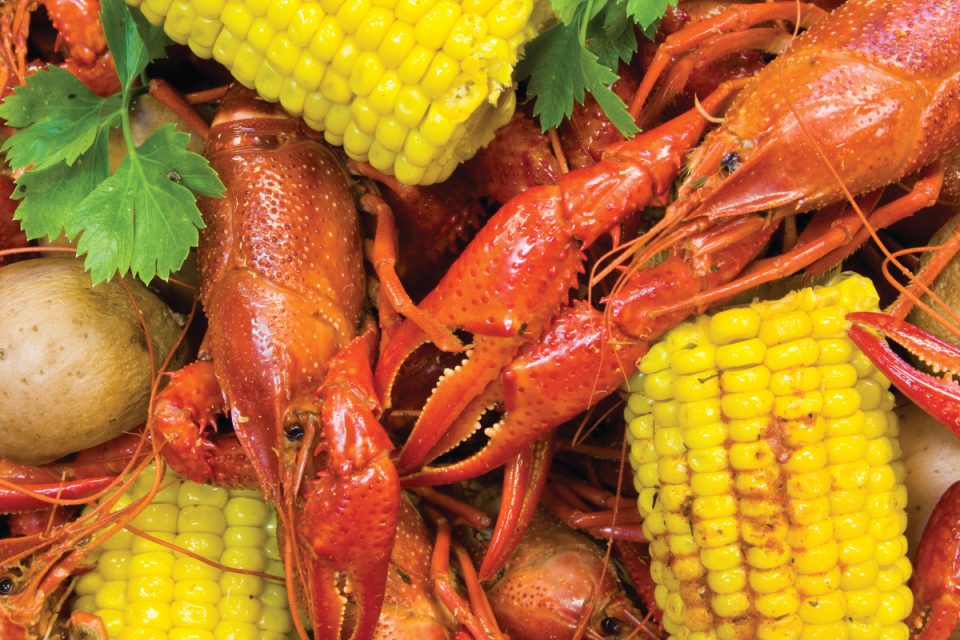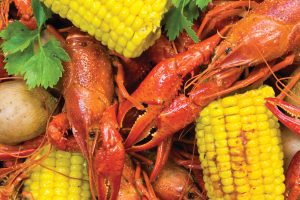 Lafayette offers some great choices for spicy food, too, with plenty of restaurants to visit, many with local delicacies. One favorite Cajun pastime is the good, old-fashioned crawfish boil. Considered sacred in these parts and called "mud bugs" or "crawdads," crawfish are served with potatoes, onions and corn on the side or as the main ingredient in gumbo, bisque, étouffée or jambalaya.
Some of the best foodie finds in town include Meche's Donut King, where folks line up for the freshest lemon-filled glazed donuts. For slow-smoked barbecue ribs, it's Johnson's Boucaniere served with sticky jambalaya. Prejean's Restaurant has enjoyed notoriety since 1980 when the chefs began winning culinary competitions.  These days Prejean's holds the record for the most medals captured by any culinary team in the south.
Adventure in Cajun Land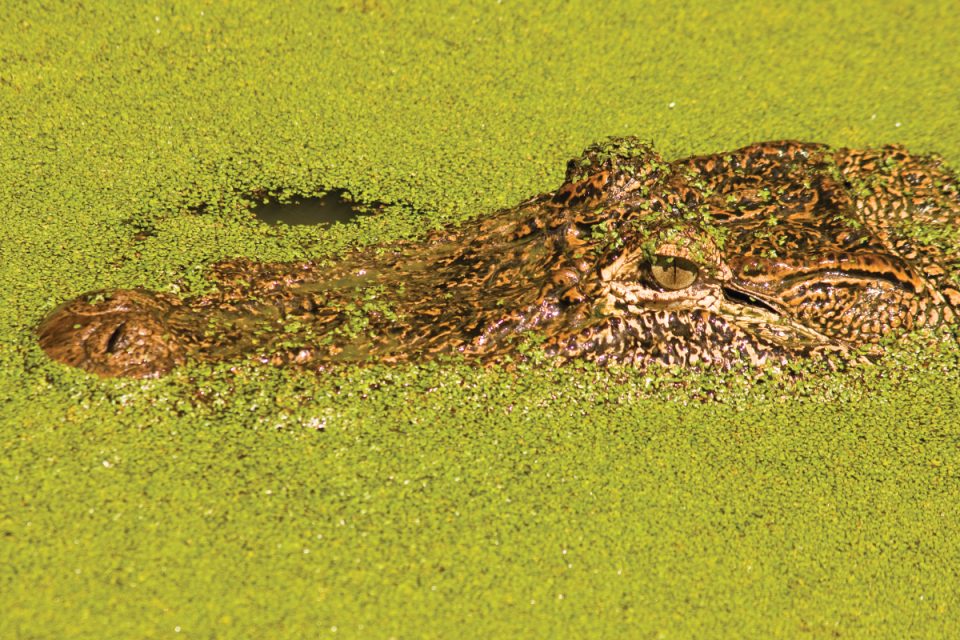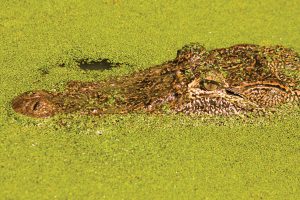 The state of Louisiana has been called "Sportsman's Paradise," and both freshwater and saltwater fishing abound in the swampy wilderness of the Atchafalaya Basin or the Gulf of Mexico.
It's only a short drive to the 838,000-acre river/swamp ecosystem Atchafalaya Basin, and a variety of swamp tours guarantee popular alligator-watching—all day or just for a few hours.
For bird watching, folks flock to America's Wetland Birding Trail. Landscapes on the trail range from coastal wetlands to hills and prairies. The trail's 115 sites offer a good look at a variety of Louisiana's coastal habitats, including fresh and saltwater marshes, cheniers, upland pines, cypress-tupelo swamps, bottomland hardwood forests and open meadows.
Alongside all the excellent food, culture and outdoor activity, Lafayette also boasts a cultural music scene that is as eclectic as anywhere you will find. With jazz to blues to traditional Cajun or Zydeco, there is something for everyone in Lafayette—no matter what you envision as your Cajun country experience. Visit LafayetteTravel.com for more information.
Southern Arkansas
By Mimi Greenwood Knight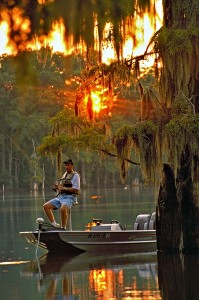 Whether your ultimate vacation involves nature trails, water play, history tours, ultimate sports or strange and quirky places off-the-beaten path, you'll find what you're looking for when you slip across the border to Southern Arkansas. Here's a small sampling.
Wildlife
If there's a hunter, fisherman or bird enthusiast in your party, you're going to love South Arkansas' tens of thousands of acres of state parks and wildlife refuges. One fine example is Moro Bay State Park, where Raymond Lake and Moro Bay join and meet the Ouachita River. Fishermen enjoy a hardy population of bass, bream, crappie and catfish, while hunters encounter white-tail deer, squirrel, wild turkey, rabbit and waterfowl (in-season, of course). There's also swimming, boating, jet skiing, water skiing and hiking through the pristine forest. Check out ArkansasStateParks.com.
History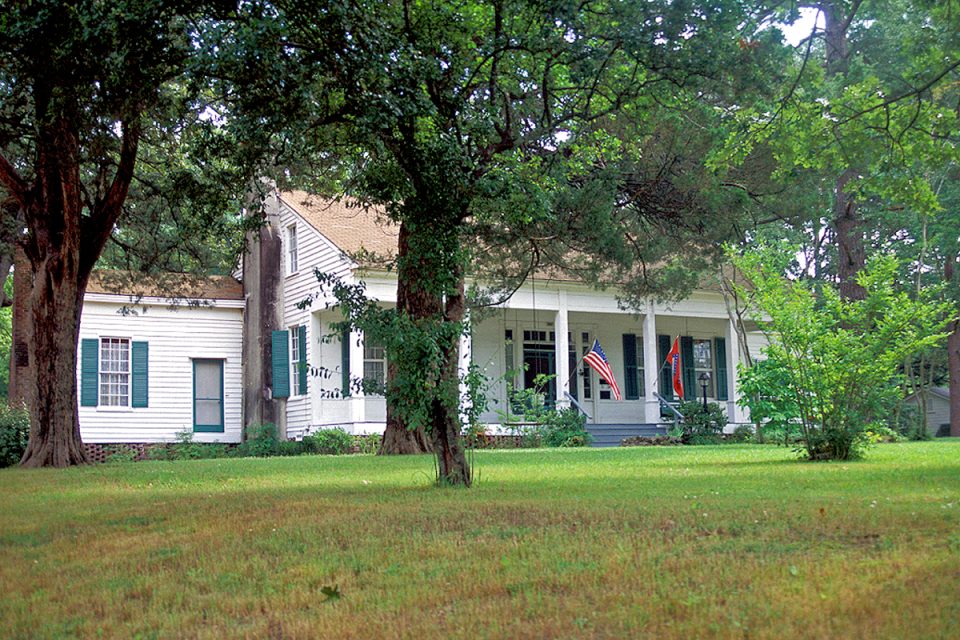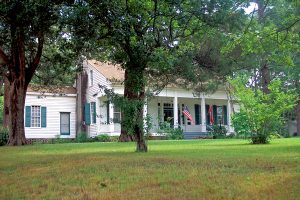 Arkansans are serious about their history, especially the Civil War variety. History buffs will love the idyllic town of Camden, especially the McCollum-Chidester House, circa 1847.  This grande dame of antebellum architecture played hostess to both the Union and Confederate Armies and has been painstakingly preserved with original furnishings and mementos, even Civil War-era bullet holes. The town of Camden boasts a total of 20 homes on the National Register of Historic Places and is home to Civil War reenactments featuring authentic muskets fire and cannon blasts. Visit ArkansasSouth.com/History to find out more.
Festivals and Seasonal Events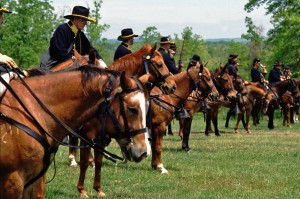 If your taste runs to the nonconventional, South Arkansas has a festival or two with your name on it. Armadillo racing, pig diving, turkey calling, tomato eating, chili cooking and Wild West style gunfight reenactments, anyone?
Springtime in South Arkansas means rodeos, garden tours and more festivals than you can shake a stick at. Consider Bugs, Bikes and Bands in El Dorado, Re-enactment of Battle of Marks' Mill at Marks' Mill State Park or the Magnolia Blossom Festival in Magnolia.
Summertime means car shows, fishing derbies, county fairs and golf tournaments. And you won't want to miss the Showdown at Sunset reenactment at the Purple Hull Pea Festival in Emerson. PurpleHull.com or BlossomFestival.org.
Family Fun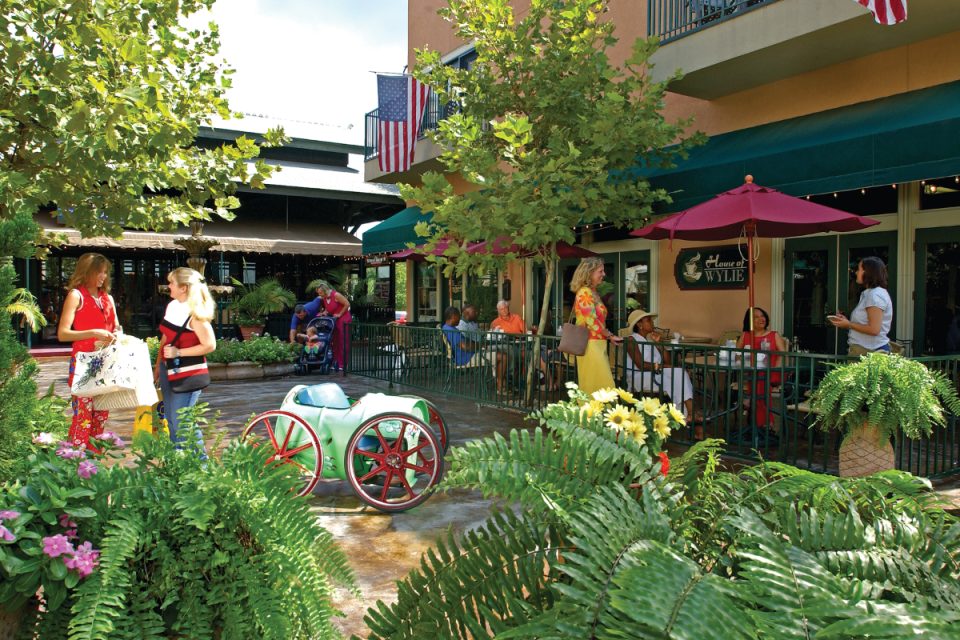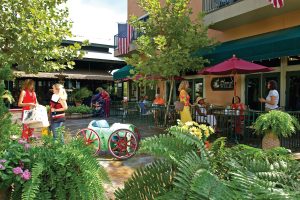 South Arkansas boasts spectacular lakes and rivers, and the town of Crossett is a great place to enjoy them. Home to Lake Enterprise, Lake Georgia-Pacific and the Ouachita River, Crossett offers hours of family swimming, boating, jet skiing or water skiing. Felsenthal National Wildlife Refuge is a delightful place to camp with lush walking trails, and Crossett even offers the free Crossland Zoo. Visit ArkansasSouth.com for more Arkansas driving tours your family will love.
Eastern Oklahoma
By Pamela Hammonds
McCurtain County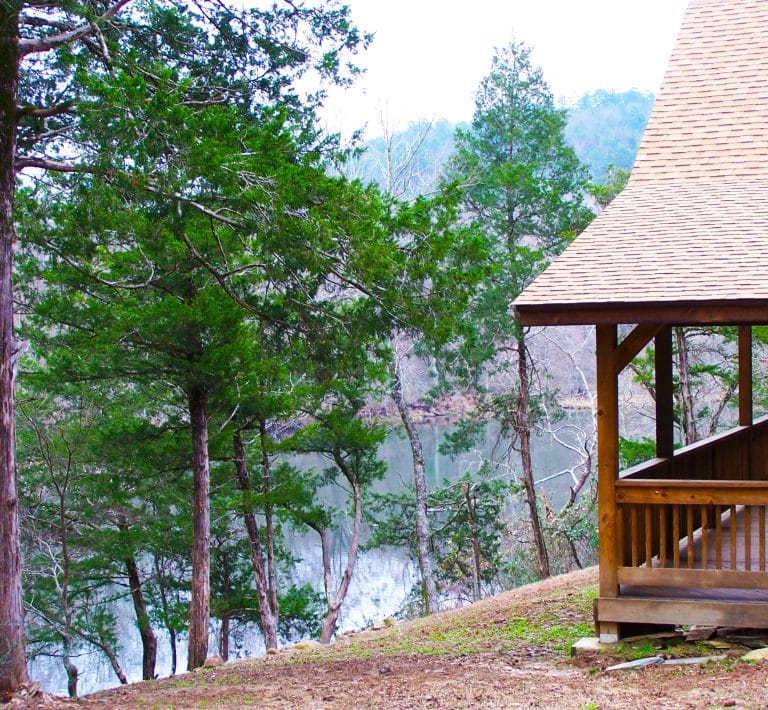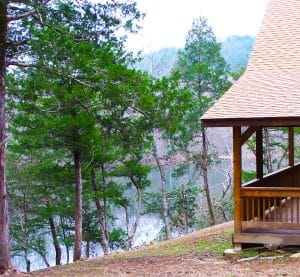 Whether you're looking to reconnect with your love, get away with girlfriends or unplug with the family for hours on end—McCurtain County has it. Outdoor adventures abound, including 14 miles of trout streams; fabulous golf courses; 300 sites for kayaking, canoeing or geocaching; hiking and more.
Stay in one of dozens of privately-owned lodges available year-round—from charming cottages for two to log cabins roomy enough for 20. Check out McCurtainCountyGetaways.com/cabins for availability.
Tour Beavers Bend Resort Park and Broken Bow Lake. The lake boasts over 14,000 acres of pristine deep water that's clear and cool year-round—perfect for skiing, wakeboarding, swimming and fishing. At Beavers Bend, hike the David Boren Trail or make arts and crafts at the nature center.
Dine al fresco at The Grateful Head Pizza Oven and Taproom in Broken Bow. And don't miss Cedar Creek Golf Course for a day on the links. Signature hole #16 was selected as one of Oklahoma's hardest holes due to its relatively small green and nearly-island setting surrounded by Broken Bow Lake.
Tulsa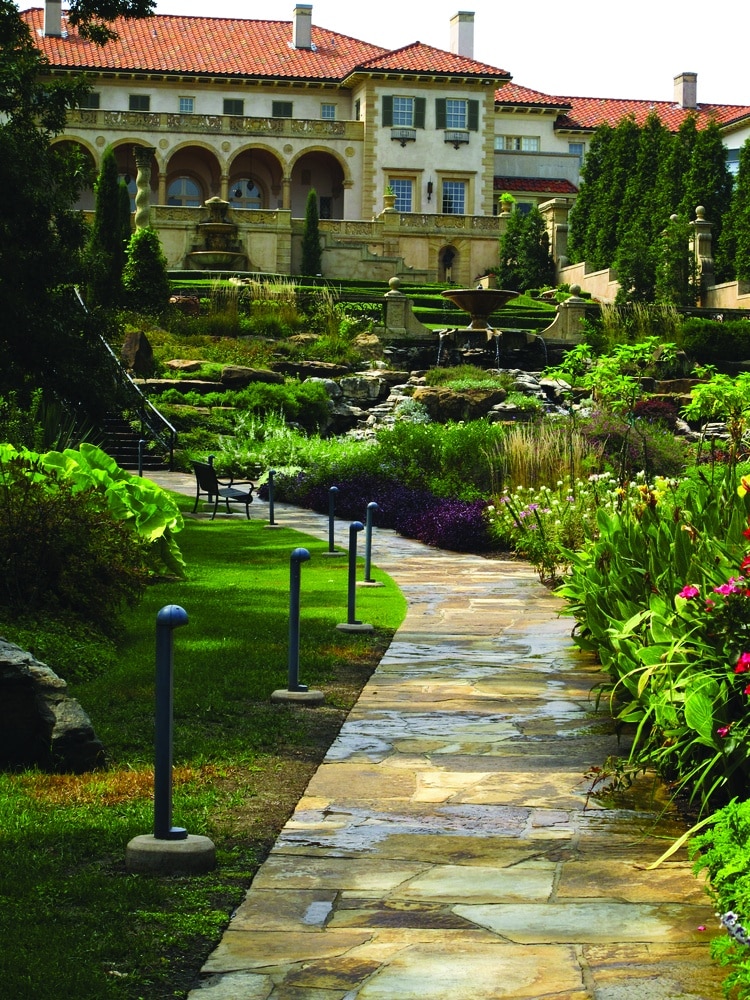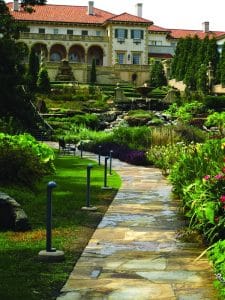 Oklahoma's second-largest city is a haven of Southern comfort and cosmopolitan style. Tulsa boasts world-class cultural attractions as well as magnificent art deco treasures, Route 66 gems and the new Cesar Pelli-designed BOK Center—a state-of-the-art venue for national concerts and sporting events. Tulsa's lively entertainment districts feature eateries, shopping and gaming, while the city's Arkansas River trails and outdoor recreation areas offer outdoor respites from all the urban excitement.
Stay at the Cedar Rock Inn located on Redberry Farm—a unique bed and breakfast nestled among 55 acres in the foothills, just west of Tulsa. Built in 1890 as the home of Creek Nation allottee Tecumseh Perryman, its six-year renovation involved the use of recycled and native materials, while preserving the home's authentic aura.
Tour the Philbrook Museum of Art—a once-private, 72-room mansion and 23 acres of grounds that is now home to rare art collections and breathtaking gardens (Philbrook.org). Then dine at Kilkenny's Irish Pub for a fabulous brunch on the weekend or authentic Irish fare and brew most anytime.
Don't miss the Center of the Universe, located downtown at the apex of a rebuilt span of the old Boston Street Bridge between First and Archer Streets. Speak as you stand on the brick circle and experience an acoustic anomaly. Fun, free and just a little freaky.
Muskogee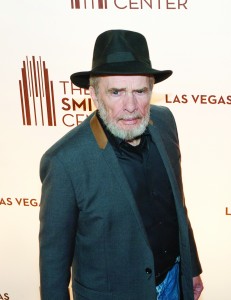 Country music star Merle Haggard crooned about being an "Okie from Muskogee," and nearly 40 years later, Muskogee is still synonymous with free and easy western living while rich in Native American heritage and outdoor fun.
Stay at the Historic Hayes House, a B&B located in the Silk Stocking District, just a few blocks from downtown. Tour Cherokee Nation, just 30 minutes east of Muskogee in Park Hill. Exhibits, cultural workshops and events are ongoing. See CherokeeTourismOK.com for more.
Dine on authentic local fare at Runts Bar-B-Q & Grill on West Okmulgee Street. And don't miss the annual Azalea Festival held throughout April at Honor Heights Park, featuring over 30,000 azaleas in 625 varieties.
Visit TravelOK.com for helpful information.