So green and so good!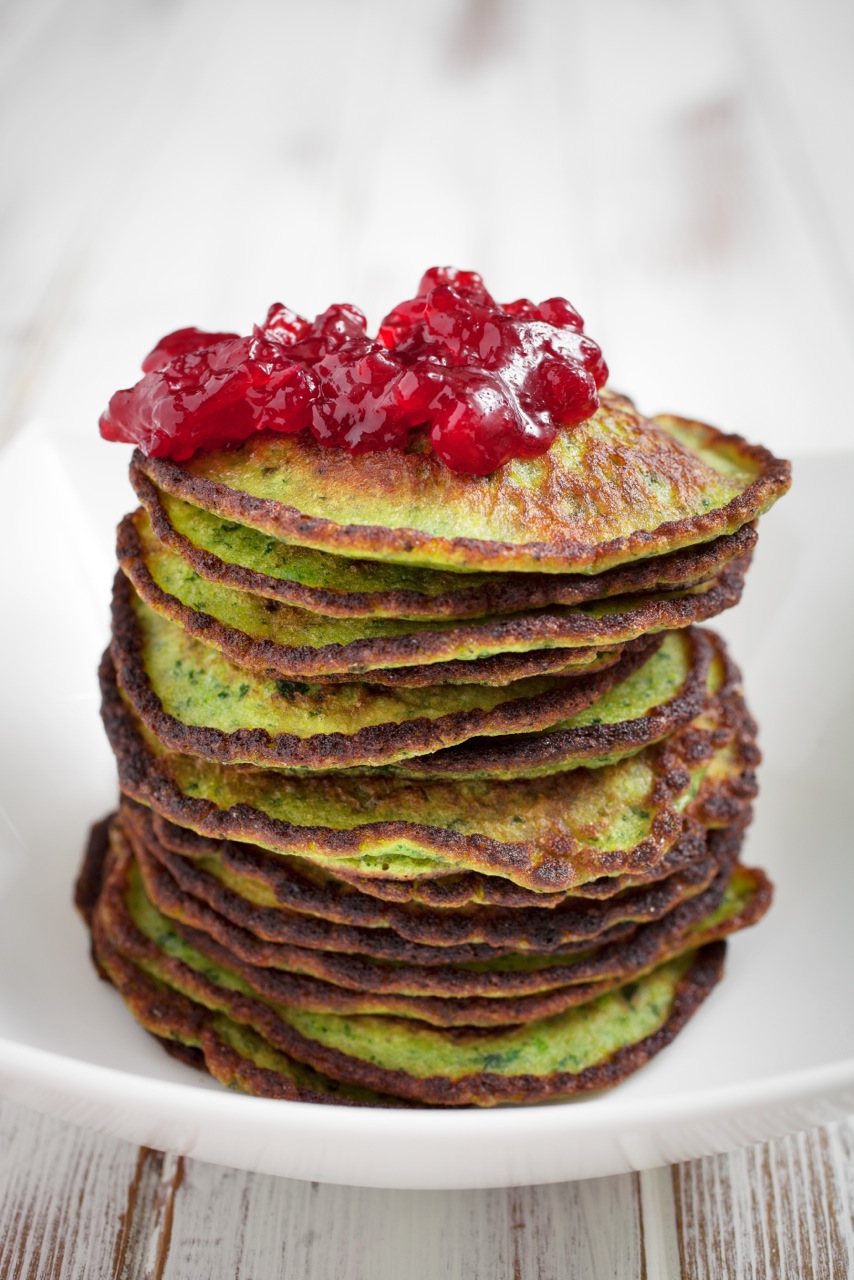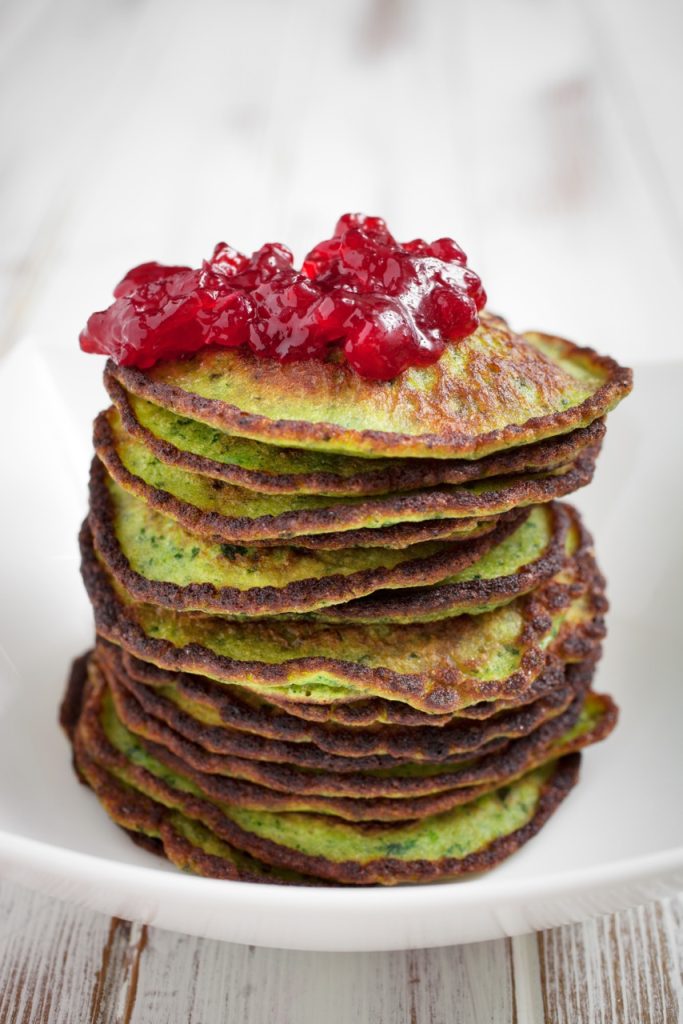 ½ cup fresh baby spinach (packed)
1½ cups milk
1 egg
¼ teaspoon salt
2 tablespoons whole wheat flour
2/3 cup all-purpose flour
1 teaspoon vegetable oil
butter or oil for frying
tart berry jam (lingonberry, cranberry, gooseberry) for serving
Wash the spinach. Puree it with half of the milk in a blender. Add the rest of the milk, egg, salt, flour and oil and mix into a batter. Warm up a frying pan, grease it with butter or oil, and fry either small or big pancakes on both sides for a couple of minutes. Enjoy warm topped with tart berry jam.

Makes two servings