Fast and Filling
By Melissa Tate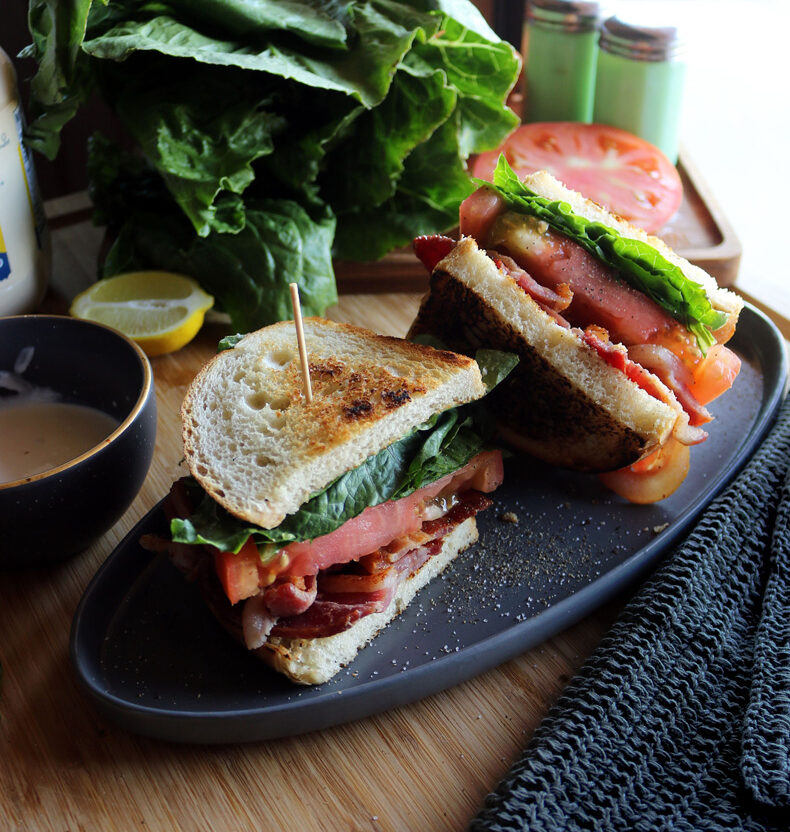 BLT with Garlic Aioli
Makes: 2 sandwiches | Time: 30 minutes
Ingredients
Sandwich: 8 slices of thick cut bacon | 4 slices of bread | Lettuce | Tomato | Salt & pepper, to taste Aioli: 2 tsp. minced garlic | 2 tsp. lemon juice | ½ cup mayonnaise | ¼ tsp. salt
Directions
Fry or bake bacon to desired crispiness, set on a paper towel to soak up any excess fat and let cool. For the aioli, mix minced garlic, lemon juice, mayonnaise, and salt in a bowl until combined. Toast bread and spread aioli on both sides. Stack bacon, lettuce, and tomato onto bread and top with the other slice of toasted bread. Serve with chips or soup for a classic meal.
Tips and Tricks
A bacon, lettuce, and tomato sandwich often gets overlooked as a full meal. But the offering of vegetables, carbs, and protein in one easy and delicious item is sure to leave you satisfied with little to no mess. You can also easily add things like avocado, a fried egg, or cheese to switch it up.
---

One Pot Spaghetti
Makes: 4 Servings | 30 minutes
Ingredients
1 lb. lean ground beef | ¼ cup onion, diced | 1 Tbsp. garlic, minced | 28 oz. jar diced tomatoes | 2 Tbsp. basil | 2 Tbsp. parsley | ½ Tbsp. salt | 1 tsp. pepper | 8 oz. thin spaghetti noodles
Directions
Brown beef in a large heavy pot. Add garlic and onion and cook for 3 to 4 minutes until onions soften. Add tomatoes, basil, parsley, salt, and pepper. Stir until combined. Break noodles in half and add to the pot making sure all noodles are covered with the liquid. Place the lid on the pot and cook over medium to low heat for 18 to 20 minutes. Do not remove lid while cooking. You want the noodles to cook while in the pot. Remove lid. Stir well and serve!
Tips & Tricks:
Serve with fresh basil and grated parmesan for a quick upgrade.
---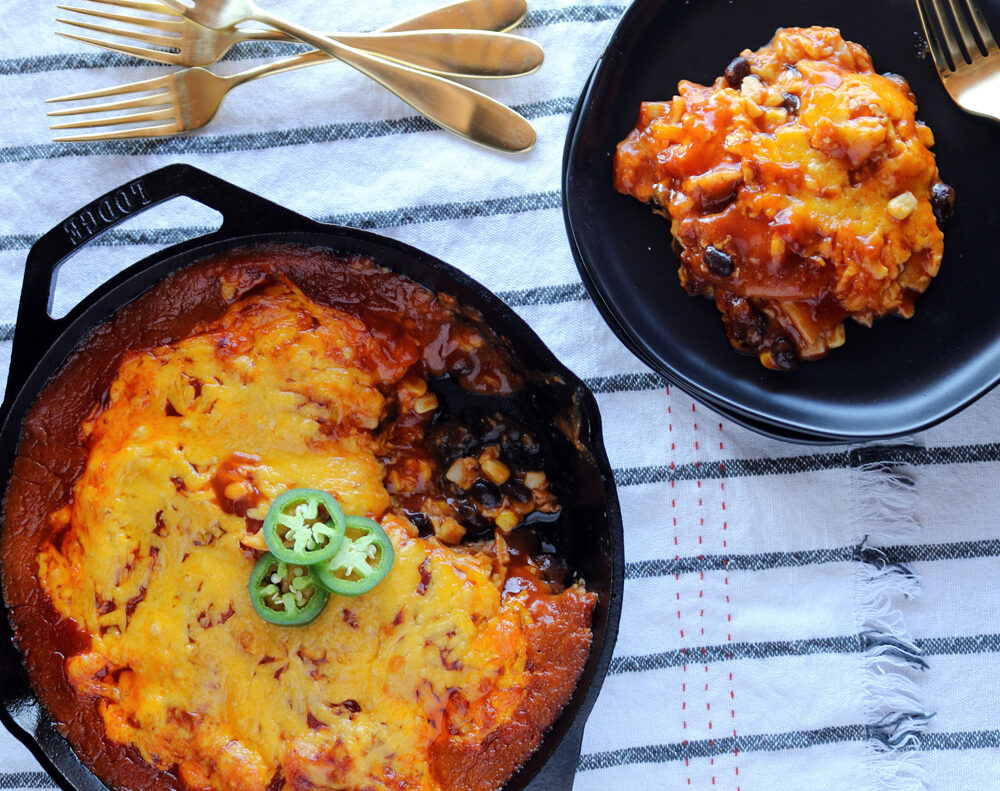 Cast Iron Cheese Enchilada Bake
Makes: 10 to 12 servings | 30 minutes
Ingredients
8 corn tortillas, cut into 4 triangles each | 28 oz. can red enchilada sauce | 15 oz. can black beans, drained & rinsed | 15 oz. can corn, drained & rinsed | 5 cups shredded cheddar cheese
Directions
Preheat oven to 400°F. Drain corn and black beans and combine into one bowl, set aside. Place half of your tortilla triangles in the bottom of a 12-inch cast iron pan. Sprinkle corn and bean mix over the tortillas. Cover with half of your cheese. Cover cheese with half of your enchilada sauce. Place the other half of tortilla triangles over the enchilada sauce. Sprinkle remaining cheddar cheese on top and bake for 25 minutes.
Tips & Tricks
This dish is perfect for "Meatless Monday", or you can add in 2 cups of shredded rotisserie chicken for more protein. Top with sour cream, tomatoes, jalapeños, and more!
---
about our chef
Melissa is a freelance food writer with a passion for hospitality and home cooked meals. Along with writing, she helps her husband run their working ranch and event venue in Rockwall, Texas. To follow her cooking and ranching adventures visit MelissaTateTX.com or find her on Instagram at
@melissatatetx