This time of year can be one of the most stressful, especially when it comes to cooking. With so many recipes to choose from and an endless desire to show off for all of your friends and family, the pressure is on.
No need to fear. We've got the ultimate meal that'll have guests singing your praises for years to come. Happy eating!
---
Chipotle Raspberry Braised Short Ribs
Serves 4
Prep time: 10 minutes
Cook time: 55 minutes
Total time: 1 hour 5 minutes
[one_half]
5 pounds short ribs

3 tablespoons olive oil

1 tablespoon tomato paste

1½ tablespoons adobo sauce

5 garlic cloves, peeled and smashed

½ large white onion, chopped

7 chipotle peppers in adobo sauce[/one_half]
[one_half_last]
2 cups beef stock

1 cup red wine

3 sprigs fresh thyme

2 tablespoons raspberry preserves

1 teaspoon cornstarch

Salt and pepper

Fresh chopped parsley for garnish[/one_half_last]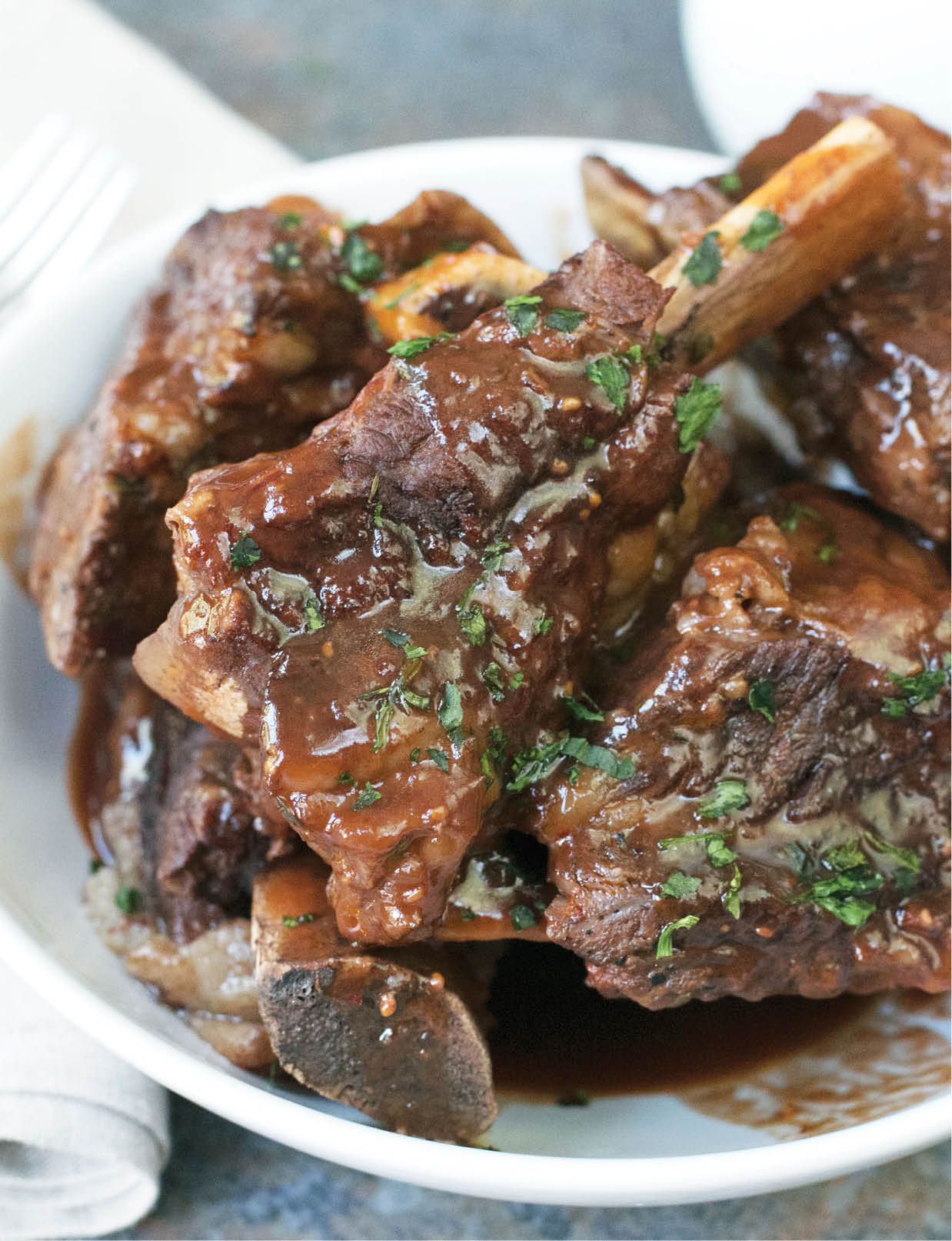 Season short ribs with salt and pepper. Set pressure cooker or slow cooker to browning or sauté setting. Add olive oil, and once warm, sear short ribs on all sides and remove.
Sauté garlic and white onion with tomato paste and adobo sauce. Once onion softens, approximately 5 minutes, add peppers and stir to combine. Pour in beef stock and red wine, scraping up any bits stuck to the bottom as you stir.
Add ribs and nestle in so they are almost completely submerged. Add thyme and cover. Cook for 30 to 40 minutes in the pressure cooker, or for 4 hours in the slow cooker, until tender.
Remove ribs with a slotted spoon. Skim fat from the liquid and transfer liquid to a large saucepan. Reduce the liquid by half over high heat. Whisk in raspberry sauce and cornstarch, breaking up any clumps that form. Cook until thickened. Serve sauce warm with short ribs.
---
Garlic Parmesan Mashed Potatoes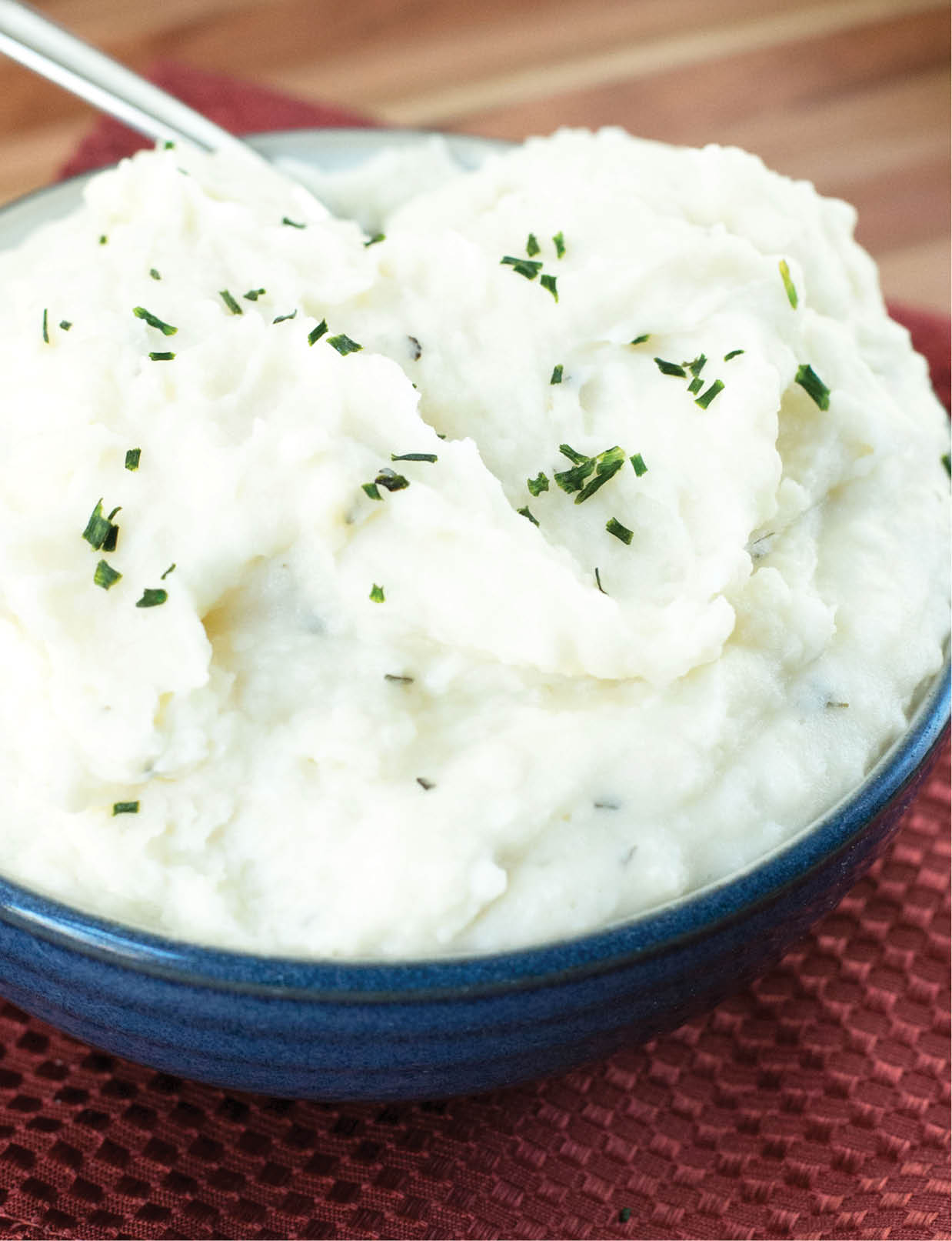 Serves 6
Prep Time: 10 minutes
Cook Time: 20 minutes
Total Time: 30 minutes
2 pounds potatoes, peeled and diced

1 tablespoon salt

1 cup half and half

3 cloves garlic cloves, smashed

1 teaspoon dried oregano

4 ounces grated parmesan

Chopped chives for garnish
Bring a large pot of salted water to a boil over high heat. Add potatoes and boil until fork tender.
In a small saucepan, heat half and half with garlic cloves and oregano. Once simmering, remove from heat.
Drain potatoes and add back to the pot. Mash potatoes with a potato masher. Stir in garlic oregano cream mixture. Once combined, stir in parmesan until melted. Season with salt to taste. Garnish with chopped chives and serve immediately.
---
Chocolate Covered Cherry Galette
Serves 8
Prep Time: 10 minutes
Cook Time: 45 minutes
Total Time: 55 minutes
[one_half]
For the crust:
1½ cups flour

1½ teaspoon sugar

¼ teaspoon salt

8 tablespoons cold unsalted butter, cubed into 1/2" pieces

¹/³ cup ice water[/one_half]
[one_half_last]
For the filling:
2½ cups pitted cherries

¼ cup water

1 tablespoon granulated sugar

1 tablespoon brown sugar

1 tablespoon cornstarch

2 teaspoons lemon juice

Pinch of salt

½ cup dark chocolate chips

2 tablespoons melted butter

Turbinado sugar[/one_half_last]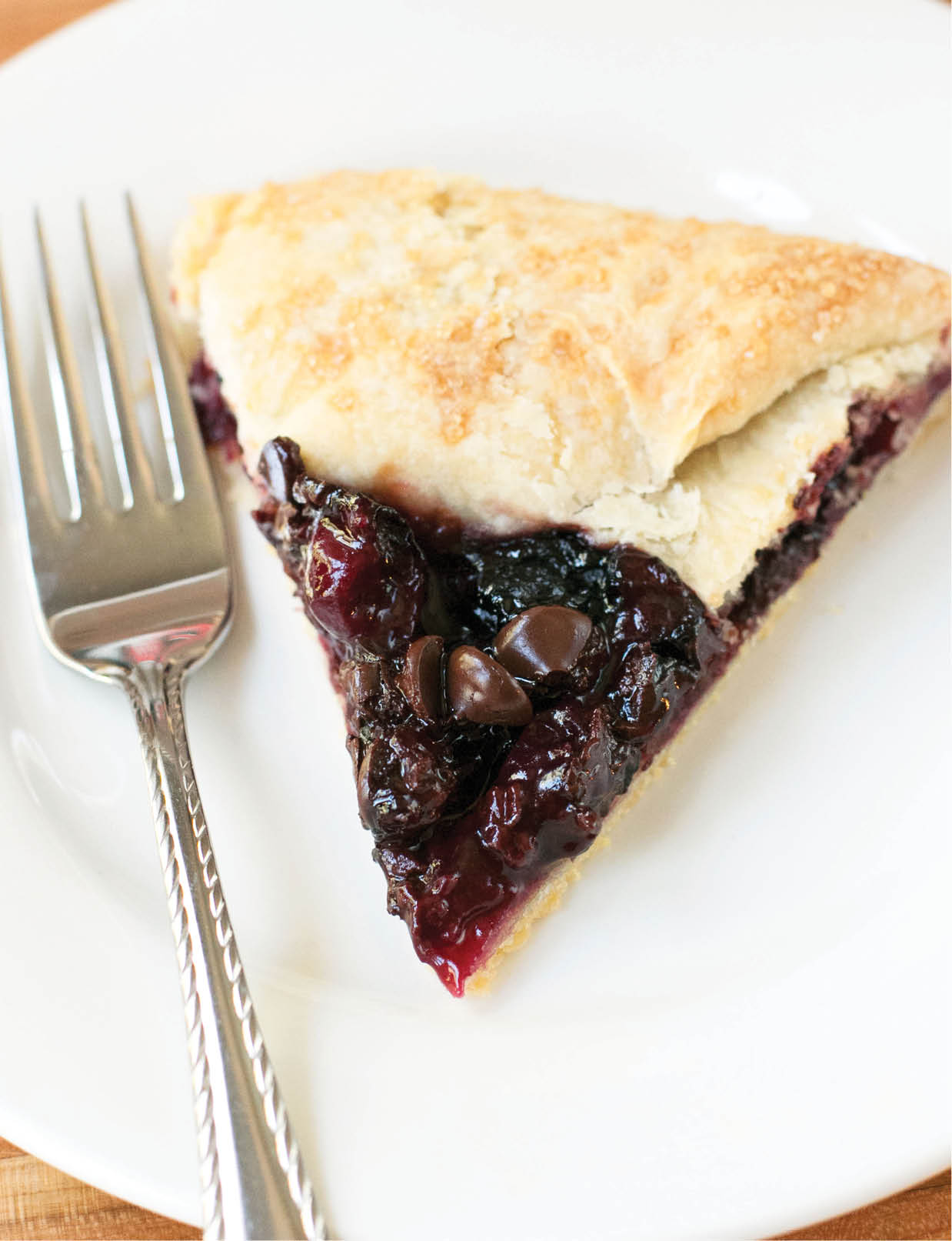 In a large bowl, mix together flour, sugar, and salt. Using your hands, mix in half of the butter, squeezing the cubes between your fingers, until the mixture resembles a coarse meal. Add in the remaining butter, squeezing the cubes between your fingers once again, until the largest pieces of butter are approximately the size of a pea. Drizzle water over the dough and bring together, kneading 3 to 4 times. You may not need to use all the water, so use a little at a time until it comes together. Flatten the dough into a disk, wrap tightly in plastic wrap, and cool in the refrigerator for 30 minutes.
When ready to bake, preheat oven to 375 degrees. Line a rimmed baking sheet with parchment paper.
In a medium saucepan over medium heat, add half the cherries with the water, sugars, cornstarch, lemon juice, and salt for the filling. Cook, stirring occasionally, until the mixture is thick. Remove from heat and stir in other half of the cherries.
Roll out the galette dough into a 14" round. Arrange the cherry filling in the center of the dough, leaving about a 1 to 2-inch edge of dough all the way around. Sprinkle chocolate chips over the filling.
Fold the pastry edge up and over the filling, pleating the dough in evenly spaced folds, pressing to seal as you work your way around. Brush the pastry border and edges with the melted butter. Sprinkle the edges generously with turbinado sugar.
Bake for 35 to 45 minutes. Transfer the galette with the parchment paper onto a rack to cool for approximately 15 minutes before serving. Serve warm with vanilla ice cream.
By Meghan Bassett