The Creueta House
Barcelona, Spain


Design, Document, and Architecture by ZEST architecture
Photography by Eugeni Pons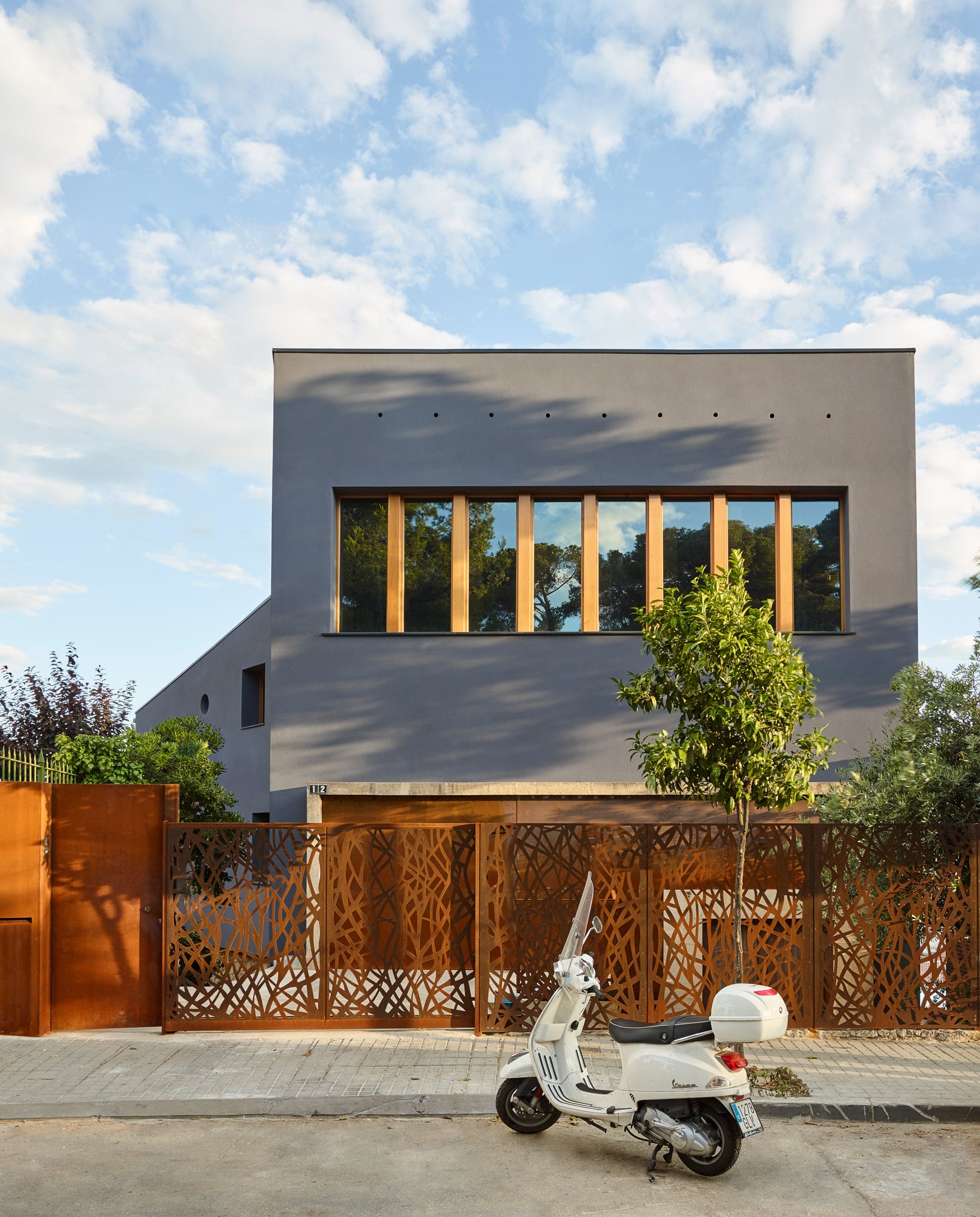 A sculptor's former Barcelona roost is revitalized with a rooftop view that's a work of art
A Good Fit
Originally designed in the 1950s by a local artist for his family, this home's once leafy suburban neighborhood is now an integral part of the city. The new owners took on a full overhaul, retaining the home's original charm while adding modern features like a larger street opening, a new corten steel fence, and numerous energy efficiencies.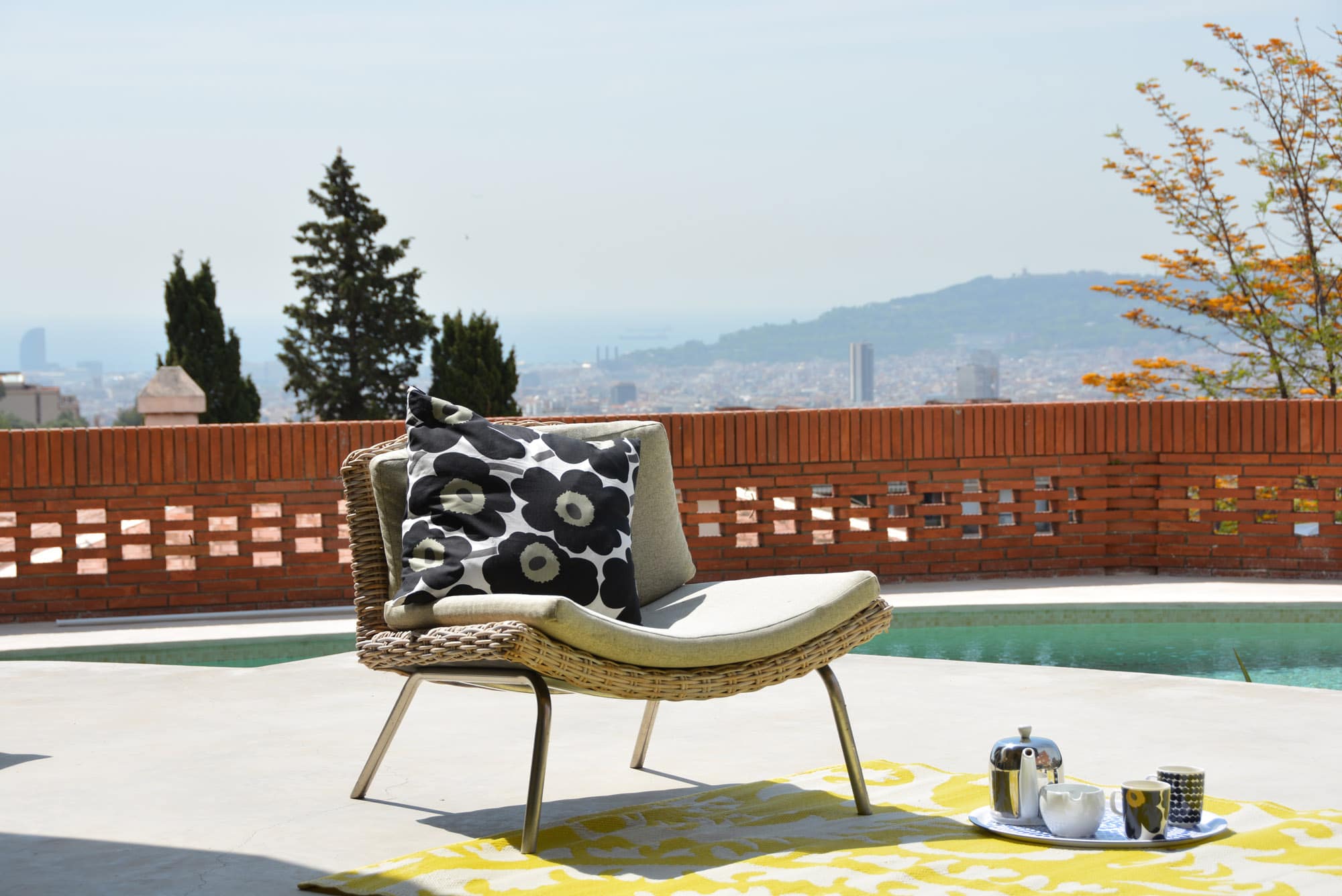 Panoramic Perch
On the top floor the new owners found the house was originally cut off from an amazing view. The solution was "el mirador," or a lookout point, a small roof terrace from where the views of the city are nearly 360 degrees.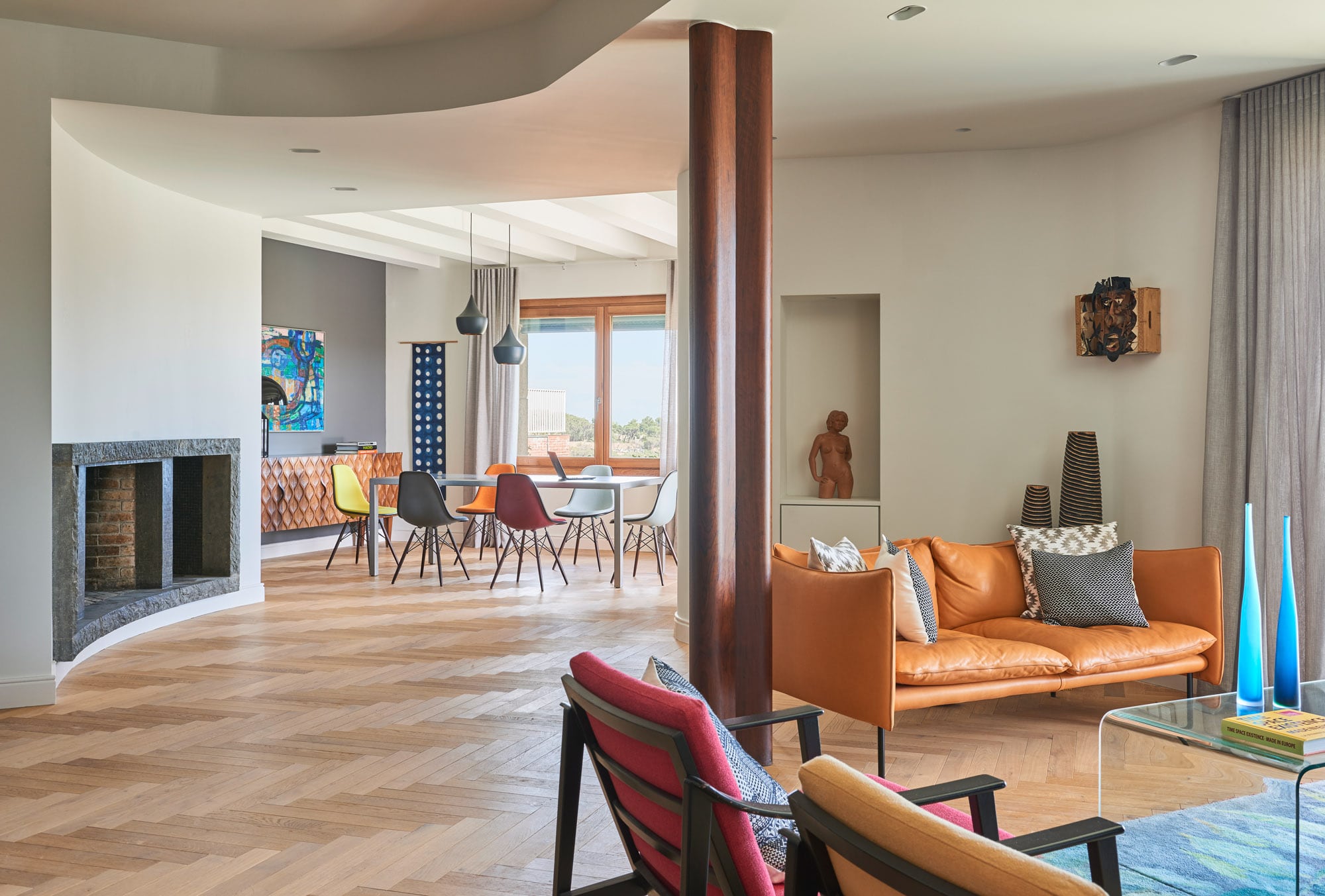 Right Rearrangement
The distribution of the house was changed in places, including new and bigger solid oak windows as well as an additional access point from the dining room to the garden. The renovation also added geothermal heating with underfloor and radiator systems.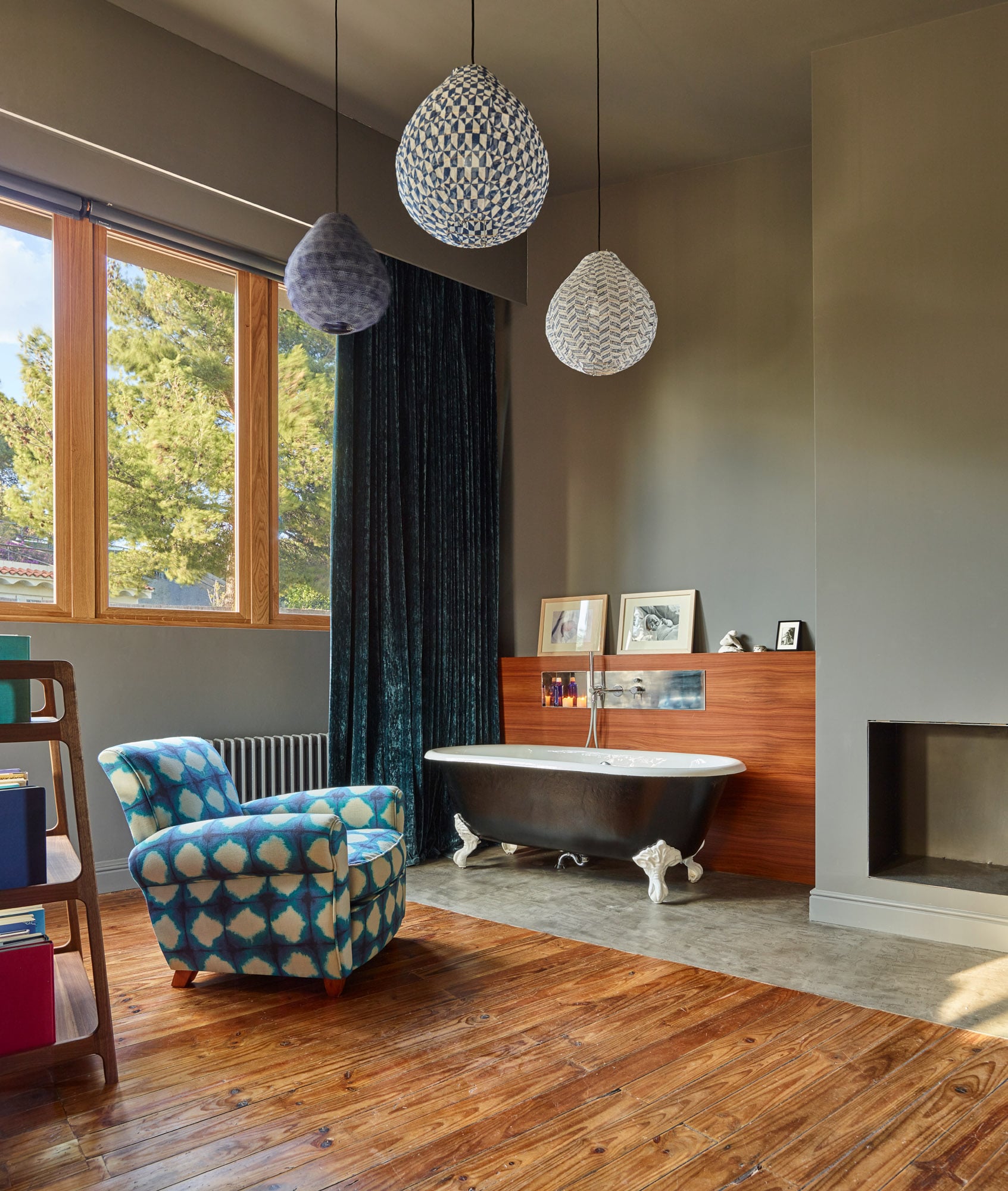 Soaking It In
Adjacent to the rooftop terrace on the top floor sits the former studio, converted to a master bedroom designed as a luxury suite with a bathtub, sitting area, and fireplace. The original industrial façade was replaced with a series of large windows.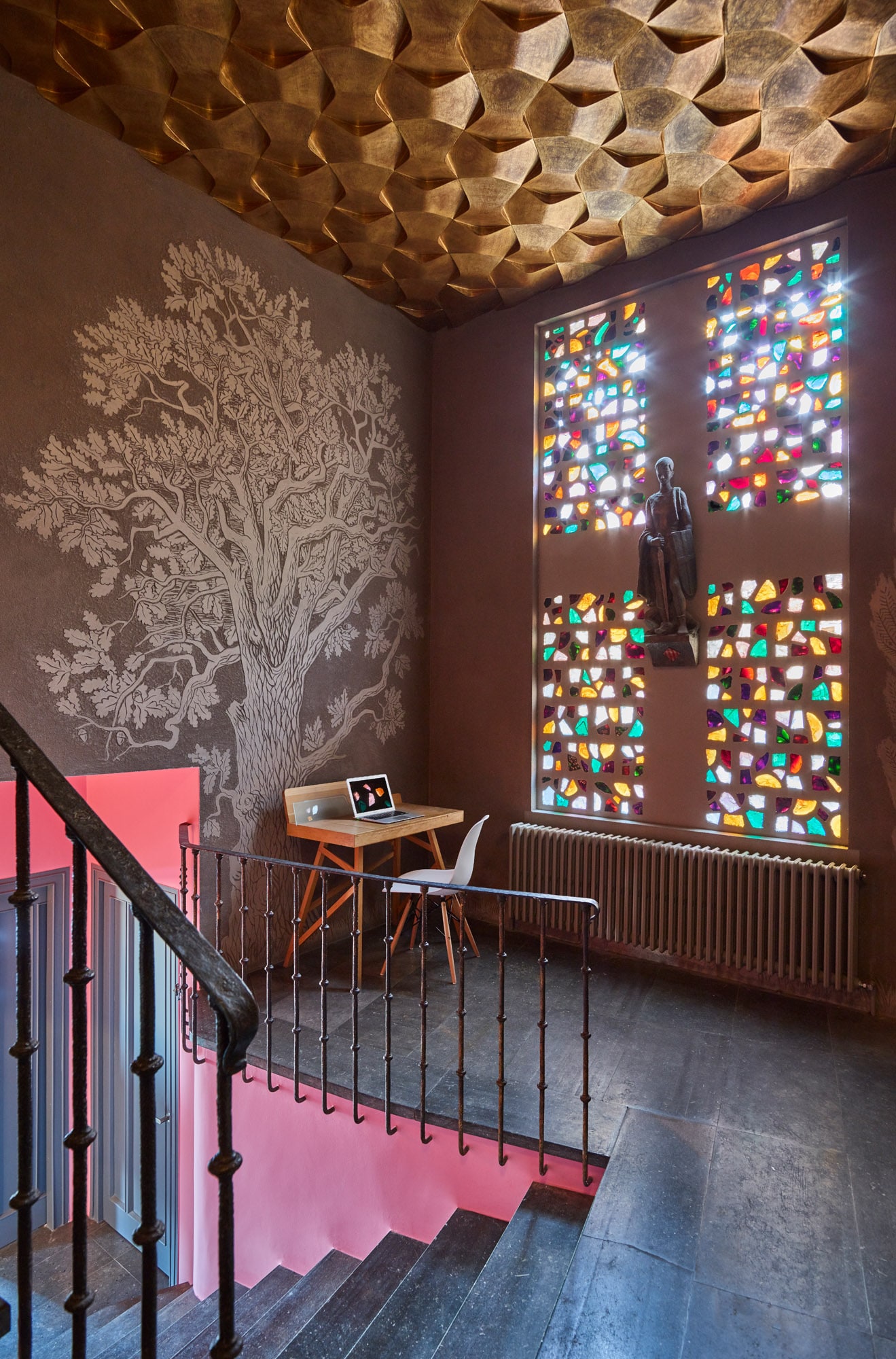 Carefully Crafted
The amazing entrance hall, an original work by the first owner and designer of the house, features a golden ceiling in three-dimensional paneling, tree sculptures cut directly into the walls, and a stained glass window with a sculpture of Saint Jordi, patron saint of the Catalans.
---
About the architects
ZEST architecture focuses on combining sustainability with elegance, reducing reliance on artificial heating and cooling, and featuring designs characterized by their use of natural materials applied in a minimalist and innovative way that are allowed to acquire beauty over time.