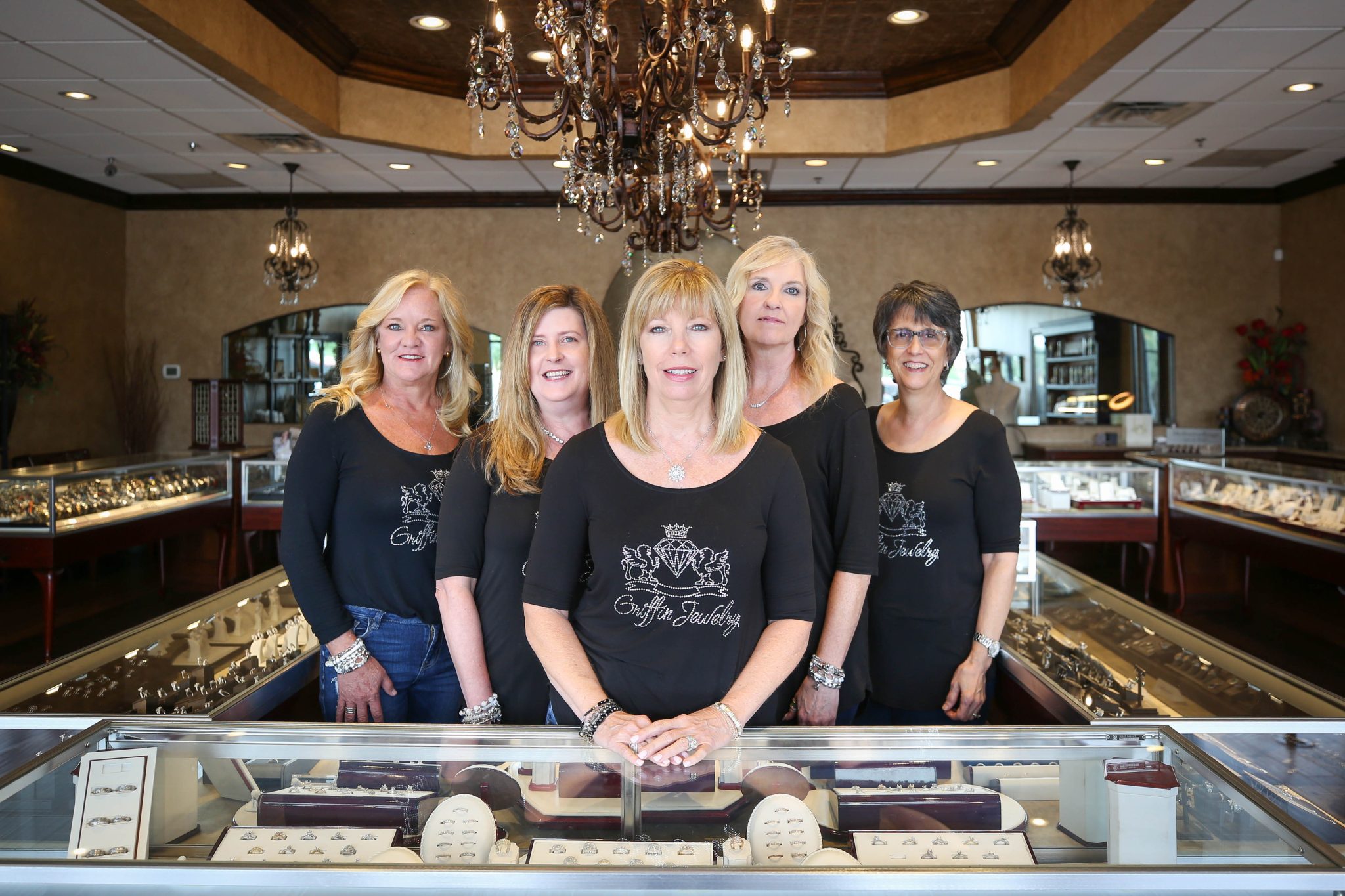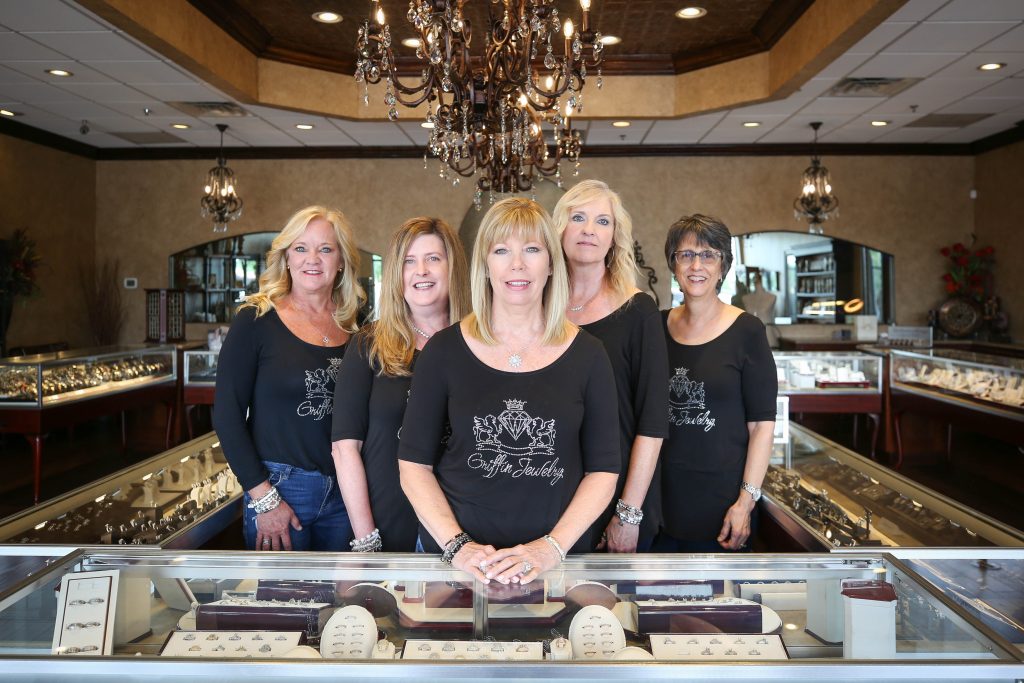 BY MEREDITH KNIGHT
When Jack and Fran Griffin first opened Griffin Jewelry in 1985, McKinney, Texas, was a sleepy, little town. Since then, they've become the family jewelry store for generations of locals and grown a reputation far beyond McKinney. Thousands of marriages got their start with a ring from Griffin Jewelry. Loyal employees have worked there for decades. And as McKinney has grown into a booming metropolis, one business hasn't forgotten how business should be done.
Longtime Griffin Jewelry customers walk through the door and are greeted by name. When new shoppers visit, second-generation owner, Cherye Griffin Walker, and her team look upon them as a potential customer for life. Not only do they offer an extensive, highly curated selection of fine jewelry, fashion jewelry, and watches, but in-house jewelers offer all types of jewelry repair, watch repair, and appraisals. They can create custom pieces to customer specifications.
Custom Jewelry
Maybe you inherited a piece of jewelry that's just not your style or pieces you bought years ago are looking dated. In-house jewelers can reset the stones into a new piece you'll love.
"Our master jewelers use computer-aided design (CAD) technology, so you see your piece before it's made," Cherye said. "We can furnish the stones or reset the stones from a piece they already have. We recently had a family bring in a piece of jewelry that belonged to their grandmother. It had several diamonds which we set into necklaces for each of the granddaughters. These pieces mean so much because they came from a loved one, but they're also something in your style you know you'll wear. We have young men come in with pictures of rings their fiancé likes and we can make them something similar but with their own unique twist added."
Onsite Jewelry and Watch Repair
Master Jeweler Joani Helms has been with Griffin Jewelry for 20 years and has been repairing jewelry even longer than that. She provides customers with onsite, full-service repair on all types of jewelry, including repairs on platinum, diamond, and gemstone heirloom pieces, from complex repairs to little jobs like sizing, soldering, and rhodium plating.
Griffin Jewelry also offers expert watch repair on most brands, including Rolex, with free estimates. In most cases, battery replacement and link removal can be performed while you wait.
Award-Winning Service and Integrity
Griffin Jewelry has not only been voted Best Of in Living Magazine's Readers' Choice awards every year since voting began, but they were honored in 2019 with the McKinney Chamber of Commerce "Small Business of the Year" Award.
They're invested in the McKinney community and always looking for ways to give back, including being long-time, gold-level sponsors of Smiles Charity, helping build homes for wounded veterans, and raising thousands of dollars, every year, for Manegait, an organization that helps children and adults with disabilities through the healing power of horses. Find out more about this family-owned and operated business at GriffinJewelry.com.
Contact
2811 Craig Drive
McKinney, Texas 75070
(972) 548-9192
GriffinJewelry.com