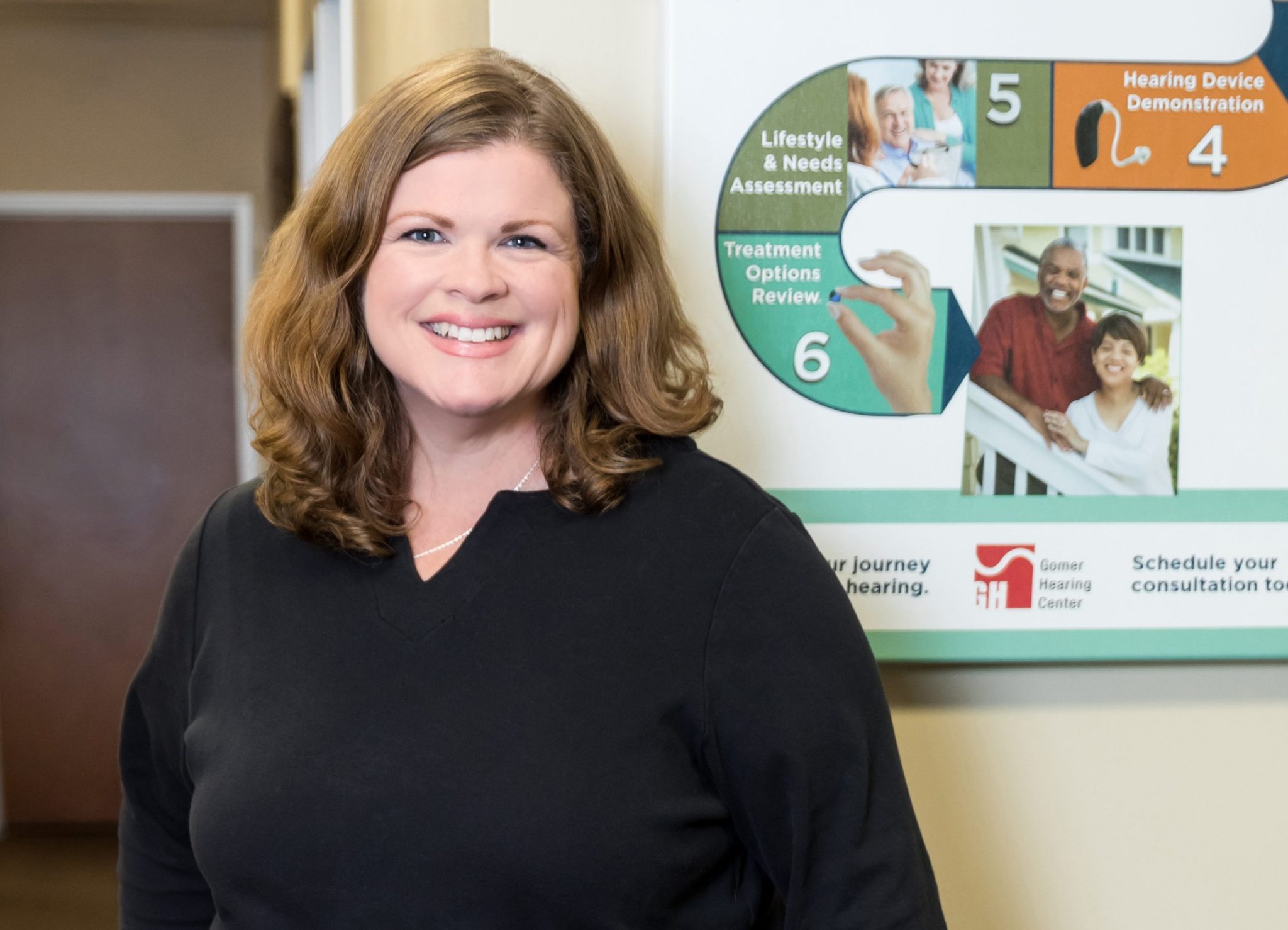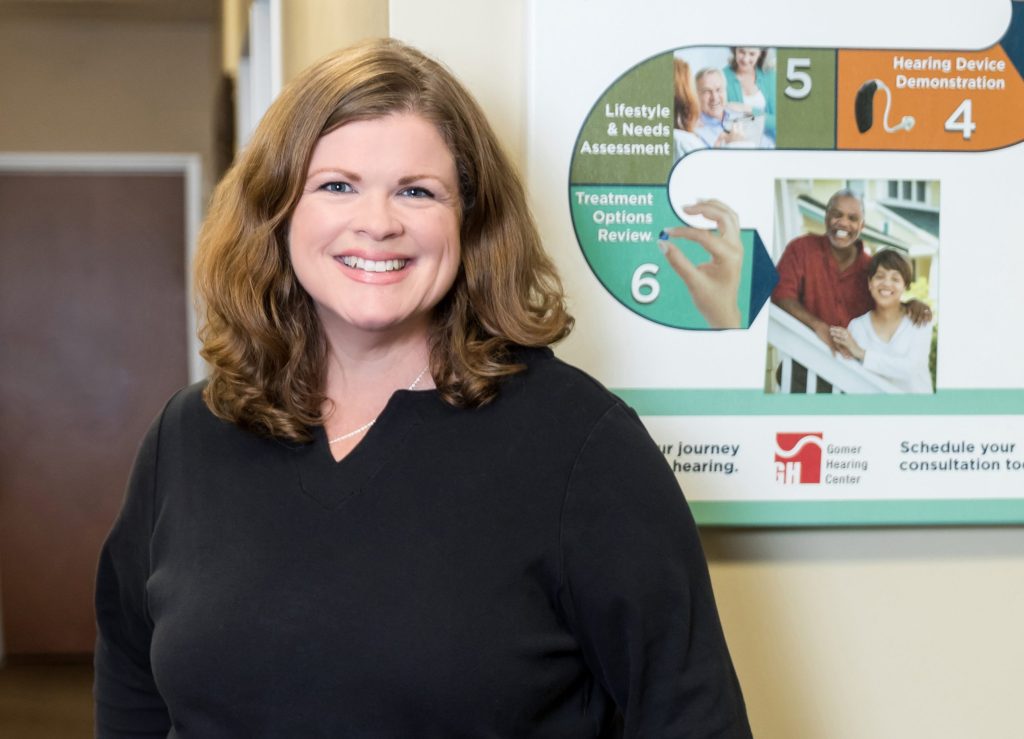 PHOTO BY LEE ANN BAKER, LABPHOTOGRAPHY
Do you or a loved one have trouble hearing people clearly? Maybe you have difficulty following conversations, or you find yourself reading people's lips instead of making eye contact. Or maybe you hear a constant ringing in your ears. If so, Rebecca Gomer, AuD, owner and audiologist at Gomer Hearing Center, invites you to come in for a hearing screening.
Don't wait one more day to reclaim all of the beautiful sounds that surround you," says Dr. Gomer. "They're still there, just waiting for you to take action."
Compassionate Care from a Local, Family-owned Business
Dr. Gomer opened Gomer Hearing Center in 2016 and serves patients throughout the Metroplex at two convenient locations. The center's tailored approach combines advanced hearing testing with state-of-the-art technology to help patients restore what they have lost.
Dr. Gomer and her team of licensed audiologists are experts at performing accurate and precise diagnostic evaluations. The group also works with the top local ear, nose, and throat (ENT) physicians to help provide the best solutions. Whether you're having hearing issues or experiencing ringing, buzzing, or hissing sounds, Dr. Gomer can help you determine the right treatment.
I love helping patients regain their confidence and be able to communicate with their loved ones again," Dr. Gomer says. "Some of my patients are so overjoyed about hearing simple things like a zipper zipping. It's giving people that connection to life again that I find
so rewarding."
Meet Dr. Gomer
A licensed audiologist and a Fellow of the American Academy of Audiology, Dr. Gomer has more than 20 years of experience in the audiology field. She is a founding member and now a lifetime member of the Texas Academy of Audiology. Dr. Gomer is also a founding member of the Dallas Audiology Society. An Oklahoma native, Dr. Gomer has lived in North Texas since 1999.
She enjoys getting to know each patient individually and tailoring their treatment to their lifestyle. "Everyone is different. Some people are around their grandkids often while others need to be able to hear their caretaker," says Dr. Gomer. "We take time to listen to each patient and to address their specific communication needs."
Don't let hearing issues impact your quality of life. Be part of the conversation again by scheduling a no-obligation consultation with Dr. Gomer. Call or text (972) 325-6954 today.
Gomer Hearing Center provides a wide array of services, including:
Comprehensive hearing evaluations for children and adults
Comprehensive hearing device evaluations, including personalized listening demonstrations before you purchase
Adult cochlear implant evaluations and mappings
The most advanced hearing device systems
Hearing device services and repairs of most major hearing manufacturers
Batteries and supplies
Assistive Bluetooth listening devices for cell phones, TVs, and landline phones
Custom earmolds for water and noise protection, including musician's and shooter's plugs
Aural rehabilitation opportunities for effective communication strategies for patients and
their families
Community outreach and education programs
Contact
915 West Exchange Parkway, Suite 180-A
Allen, Texas
(972) 908-9648
4011 East Renner Road, Suite 108
Richardson, Texas 75082
(972) 362-6662