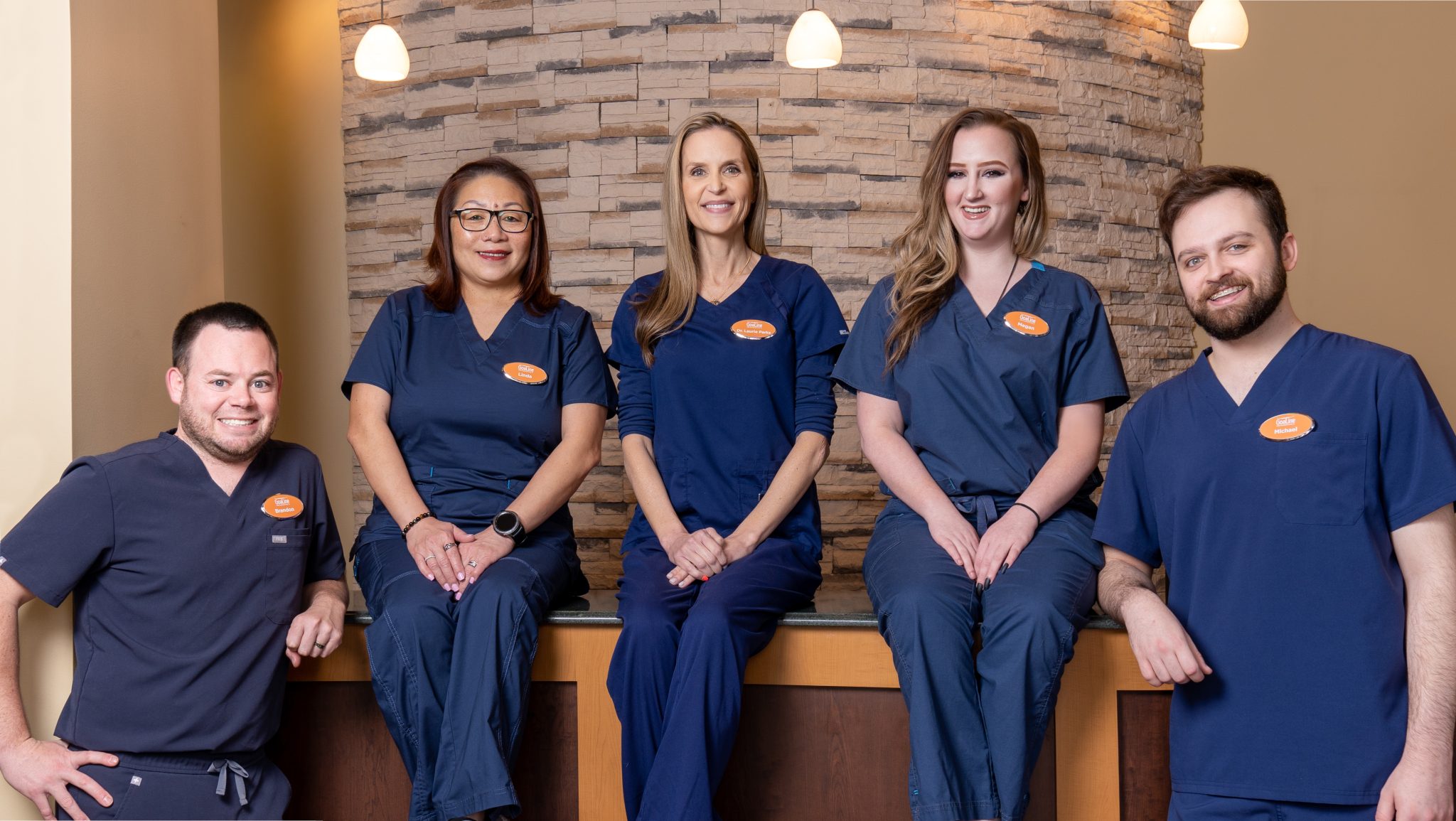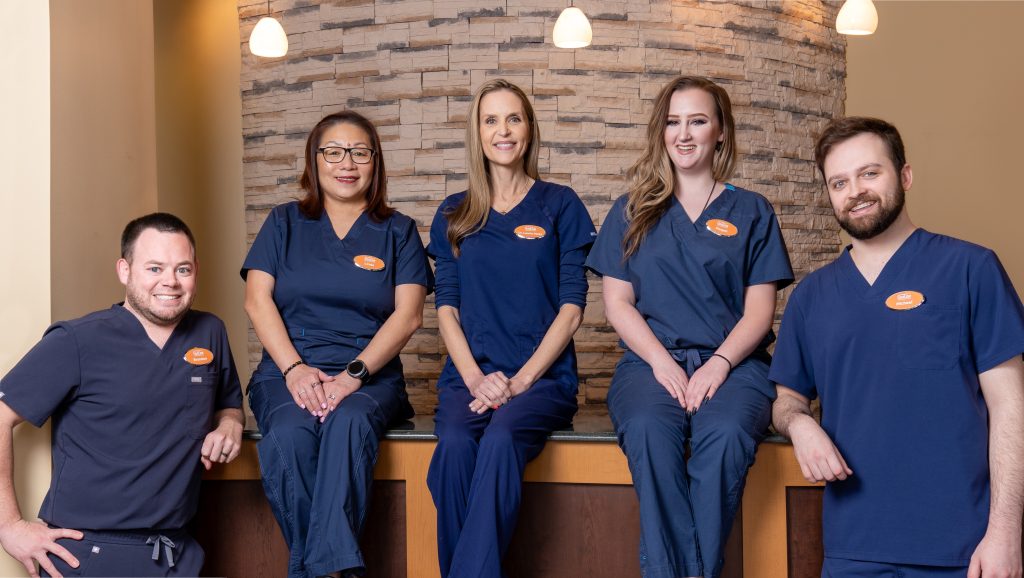 BY MEREDITH KNIGHT | PHOTO BY OPTICAL POETRY
Laurie Parks is living out the adage, "Love what you do, and you'll never work a day in your life." At her GoaLine Orthodontics office, she and her team see patients as young as seven and as old as their 70s, partnering with them to achieve an optimally functioning and beautiful smile. For the GoaLine team, it's all about relationships and knowing each person leaves their office better off than when they arrived.
"It's deeply rewarding to build relationships with our patients and to be part of their lives as they change their world, all by improving their smile," Dr. Parks said.
3D Orthodontic Technology
Dr. Parks especially enjoys learning about new technology and incorporating the best into her practice. The latest techno-marvel she has embraced is 3D printing. "We can make custom retainers right here in the office using a 3D printer," Dr. Parks said. "We take digital impressions of your teeth in just a few minutes with no bulky trays, gooey solution, or gagging. The scans are uploaded to a computer and converted into a super-precise, 3D CAD model of your mouth, which is sent to our 3D printer. Then, my team and I can fabricate your custom retainer from advanced thermoplastic material. And it all happens here in our office."
Digital Indirect Bonding
Another technology that has made treatment quicker and more pleasant for the patient — and far more accurate for Dr. Parks — has been digital indirect bonding. "Digital indirect bonding allows me to precisely place the brackets on a patient's teeth for optimum results," Dr. Parks said. "We use a computer-guided system that creates a digital impression of each patient's brackets and teeth, allowing me to immediately see the end-of-treatment prescribed position of the teeth, before treatment even begins."
Dr. Parks and her team create a digital impression of your teeth — an exact replica of your mouth. With this digital impression, Dr. Parks precisely positions each bracket on each tooth. Next, a custom tray is created, which allows her to transfer the brackets from the lab model to your teeth. When your brackets are ready, they're transferred from the tray onto your teeth and alignment begins.
Where traditional braces installation can take 40 minutes to an hour, this allows Dr. Parks to place brackets on your teeth more precisely than before and to do so in just 15-25 minutes. There is less chance of saliva affecting the bonding of the brackets when it's done so quickly. This means there's less chance of brackets coming loose during treatment. And more precise placement means quicker overall treatment time.
"Orthodontic technology is rapidly advancing," Dr. Parks said. "I'm committed to researching each new development and implementing the ones that will make treatment for my patients quicker, more pleasant, and more precise. So many families have entrusted their smiles to us, and we want to continue to earn that trust every day."
Contact
9191 Kyser Way, SUite 500
Frisco, Texas 75033
(972) 712-2700
GoaLineOrtho.com
info@GoaLineOrtho.com