Palm Springs sparkles. Literally. I flew in at night, seated in my usual window seat. As we neared the airport, the lights of Palm Springs winked in the darkness, causing the oasis below to shimmer like a sequined dress.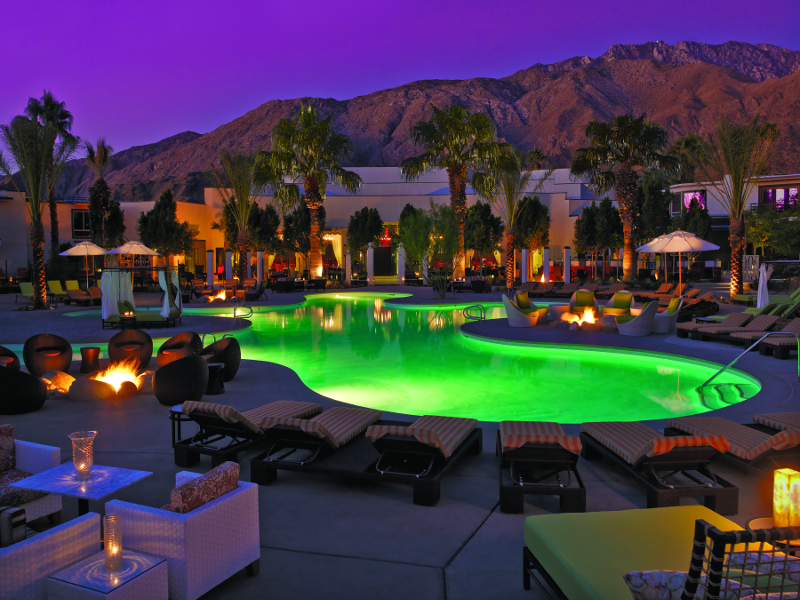 For a getaway guaranteed to leave you feeling like pampered Hollywood royalty, grab your girlfriends and book a rejuvenating spa weekend at the Riviera Palm Springs. Surrounded by hundreds of the towering palms that, with the help of a gentle breeze, caused the shimmering lights I saw from the air, the Riviera welcomes guests into a world of glitz and glamour. The sprawling resort recently completed a multi-million dollar modernization. A re-mix of '60s influences—from oversized crystal chandeliers and vibrant shag rugs, to Andy Warhol pop art and an eclectic blend of retro furnishings—create a chic, sophisticated atmosphere. Outside sparkling pools, private cabanas and intimate poolside fire pits beckon day and night. The resort's haven of indulgence, the SpaTerre, immerses spa-goers in exotic Balinese, Thai and Indonesian rituals.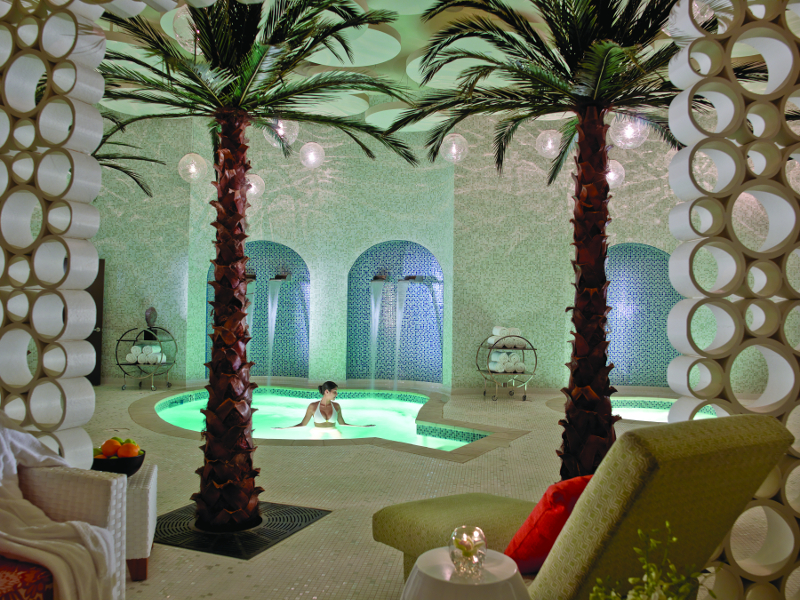 The spa suggests you arrive an hour prior to your appointment in order to take full advantage of the amenities. I recommend two hours. Bring your bathing suit (or arrive in your bathing suit directly from the pool) and begin by unwinding in the steam room. The hot, moist air loosens and relaxes tired muscles tense from stress. Then adjourn to the opulent Buddha Lounge and gather with your friends in the warm waters of the Watsu pool where massaging water rains down from cantilevered fountains. Sip on herbal teas and reconnect in the adjacent jetted hot tub. You and your friends will be completely relaxed before the treatments even begin!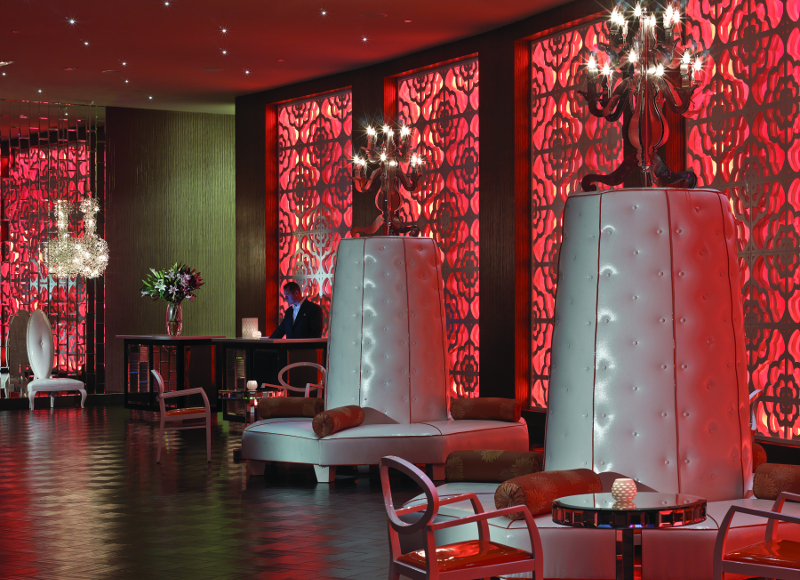 For more girly fun, take the hotel's trolley to downtown Palm Springs where boutiques overflowing with colorful, surprisingly well-priced wares line the street. You won't suffer from lack of dining options. Over 200 restaurants and cafés can be found along Palm Springs' main thoroughfare, Palm Canyon Drive.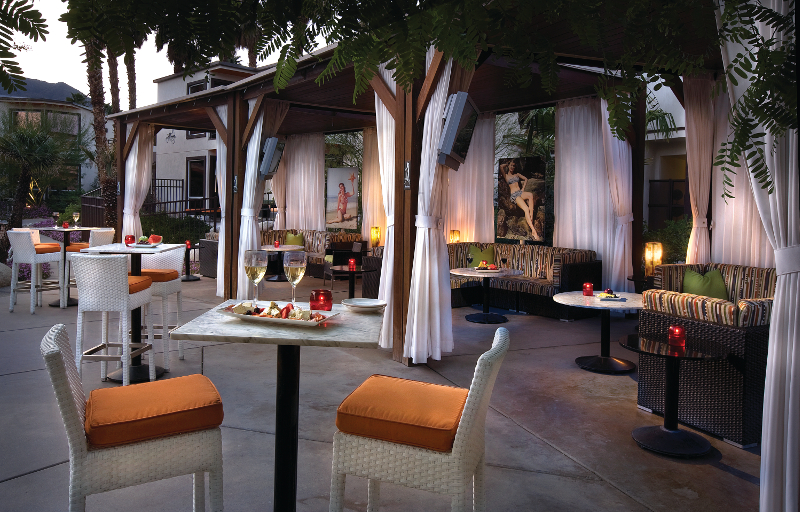 The Riviera Palm Springs is a destination unto itself—full of history from when stars including Frank Sinatra and the Rat Pack came to relax and play. The resort's main restaurant, award-winning Circa 59, takes the stage with quality seafood, delicious premium cuts of meats and locally-grown Coachella Valley produce. In the evening, love songs filter through the air while flickering firelight casts a warm glow. Round lanterns hanging from the trees overhead add to the lux garden party vibe.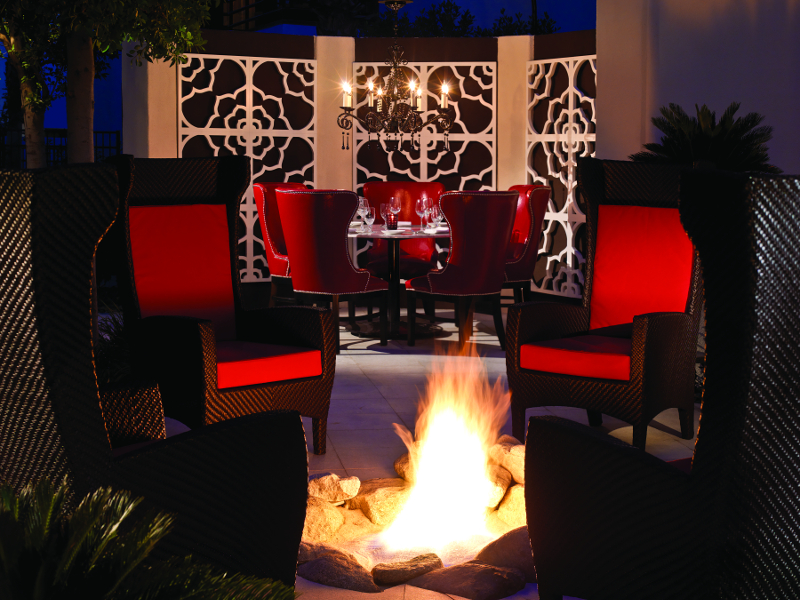 The Riviera Palm Springs hotel and spa envelops you in luxury while playing homage to that time when the Rat Pack ruled and all that glittered was Hollywood gold. So book your glittering getaway today and take advantage of seasonal spa packages. Tell 'em Sinatra sent you.
By Abby Hoeffner