With spring just around the corner, it's time to get back to the fresh and bright flavors, straight from the garden!
As winter slowly fades away, I immediately start making plans for this year's garden. There's something so satisfying about growing your own vegetables, fruits, and herbs right in your backyard. These fresh, bright, and light recipes are perfect for your lunches or your next Meatless Monday dinner. You'll get all your vegetables in for the day, and you can start trimming off that holiday weight even faster (just in time for those spring dresses).
---
Winter Beet Salad with Goat Cheese and Pumpkin Seeds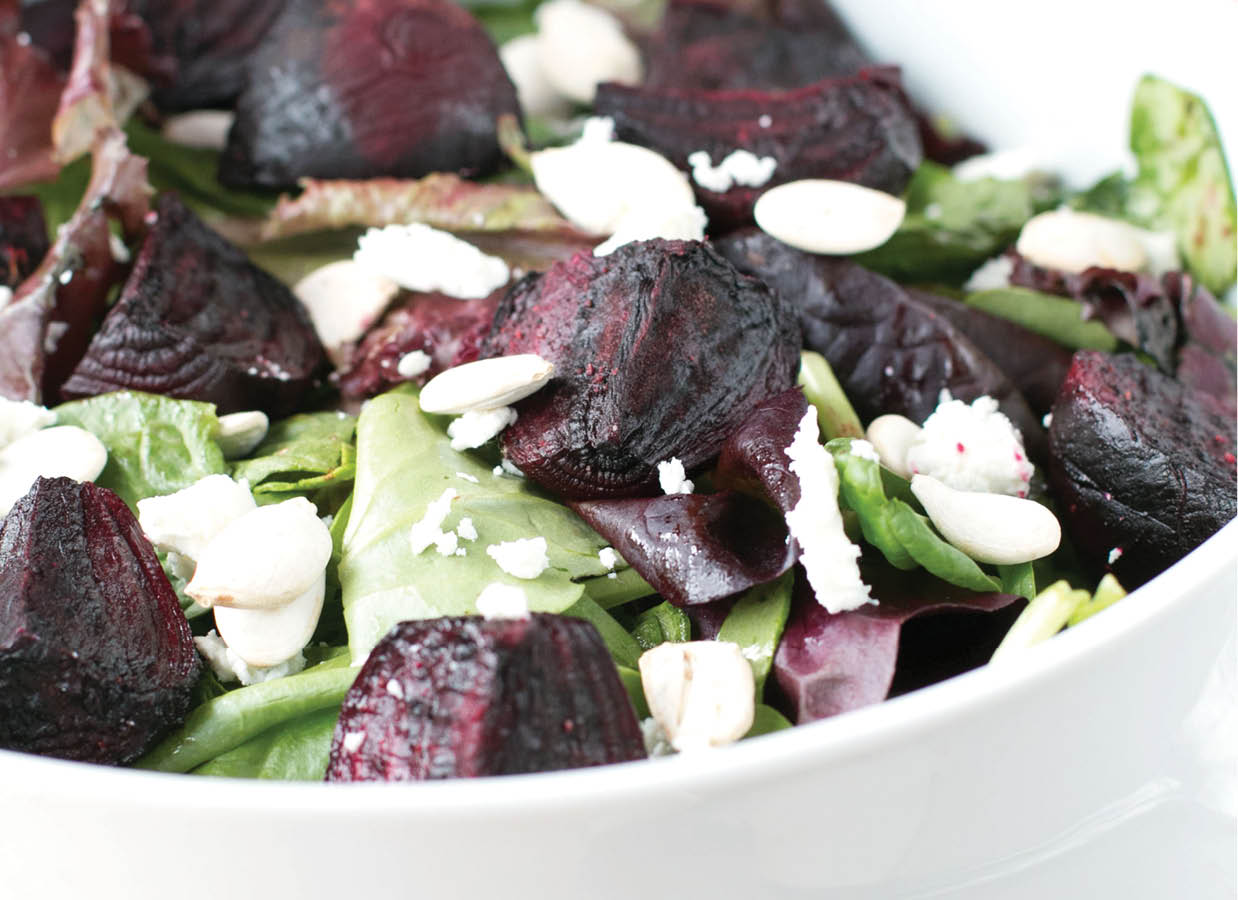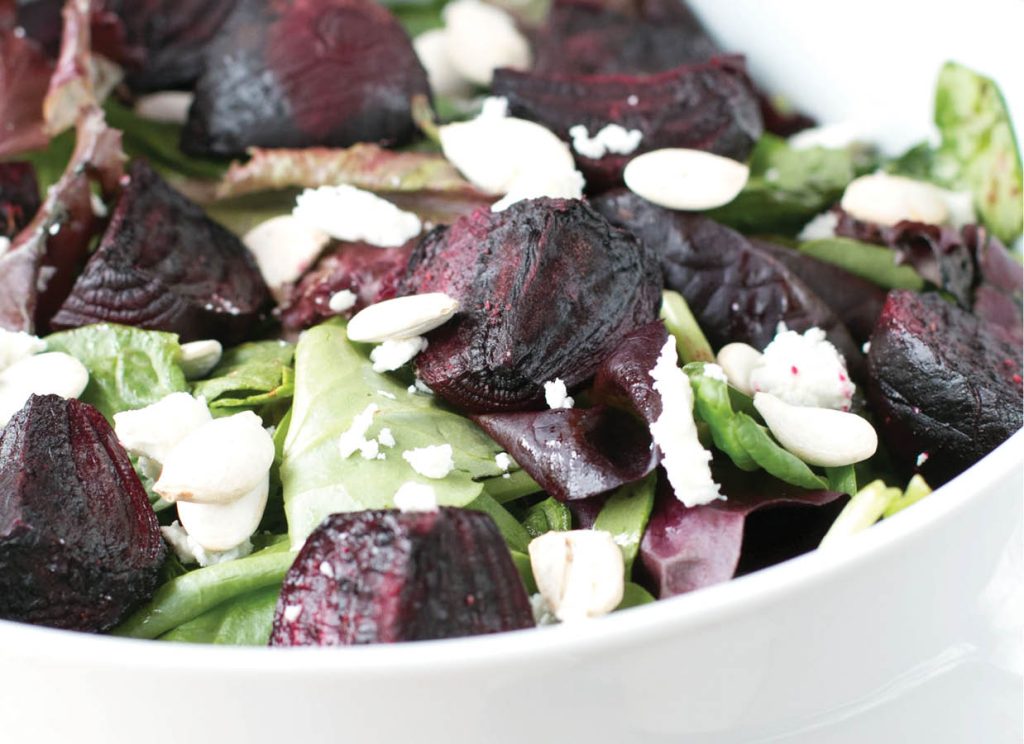 For the salad:
6 beets, quartered

2 tablespoons olive oil

½ teaspoon salt

¼ teaspoon black pepper

1½ cups pumpkin seeds

6 cups mixed greens

6 ounces goat cheese crumbles
For the dressing:
¹/

³

cup olive oil

¼ cup balsamic vinegar

2 teaspoons lemon zest

½ teaspoon black pepper
Preheat oven to 400 °F. Toss beets with olive oil, salt, and pepper in a medium bowl. Spread beets out in an even layer on a lined baking sheet, then roast for 30 to 35 minutes and remove from oven. (You can roast the beets ahead of time and store them separately in an airtight container in the fridge for the following day.)
In a large bowl, combine roasted beets, greens, pumpkin seeds, and goat cheese.
In a small bowl, whisk together olive oil, balsamic, lemon zest, and pepper. Pour over the salad and toss to combine.
Want to take this salad to lunch and keep it fresh? Store the dressing separately so the greens stay crisp until lunchtime!
---
Roasted Cherry Tomato, Basil, & Creamy Lemon Avocado Zucchini Noodles
3 small zucchini

1 cup cherry tomatoes

1 tablespoon olive oil

1 ripe avocado

2 cloves garlic, minced

2 tablespoons lemon juice

Salt & pepper, to taste
Preheat oven to 400 °F, then roast tomatoes on a baking sheet for 15 minutes, and sprinkle with salt.
Meanwhile, make the sauce by combining avocado, garlic, and lemon juice in a food processor or blender. Purée until all ingredients are combined and the sauce is smooth. Season with salt and pepper to taste. Set aside.
Use a spiralizer to make zucchini noodles. If you don't like zucchini, consider using sweet potato as a substitute for the creamy zucchini noodles (zoodles!)
Heat a pot of water over high heat. Once the water begins to boil, add your zucchini noodles. Cook for one minute and then quickly remove the zucchini to a bowl of cold water to stop the cooking process (blanch your veggies!). Drain the zucchini and set aside.
Add avocado sauce and roasted cherry tomatoes to the drained zucchini pasta. Mix until thoroughly combined and serve immediately.
---
Crispy Asian Style Broccolini
2 teaspoons sesame seeds

2 teaspoons olive oil

2 bunches broccolini

½ teaspoon garlic powder

¼ teaspoon ginger powder

2 teaspoons soy sauce

1 teaspoon sesame oil
Preheat oven to 425 °F.
In a large bowl, toss together broccolini, olive oil, garlic powder, and ginger powder. Bake on a cookie sheet for 5 to 10 minutes, until the tips are crispy. Remove from oven and toss with soy sauce and sesame oil. Sprinkle with sesame seeds.
Chicken or fish makes a great pairing for this crispy broccolini, just in case you aren't a dedicated vegetarian!
By Meghan Bassett