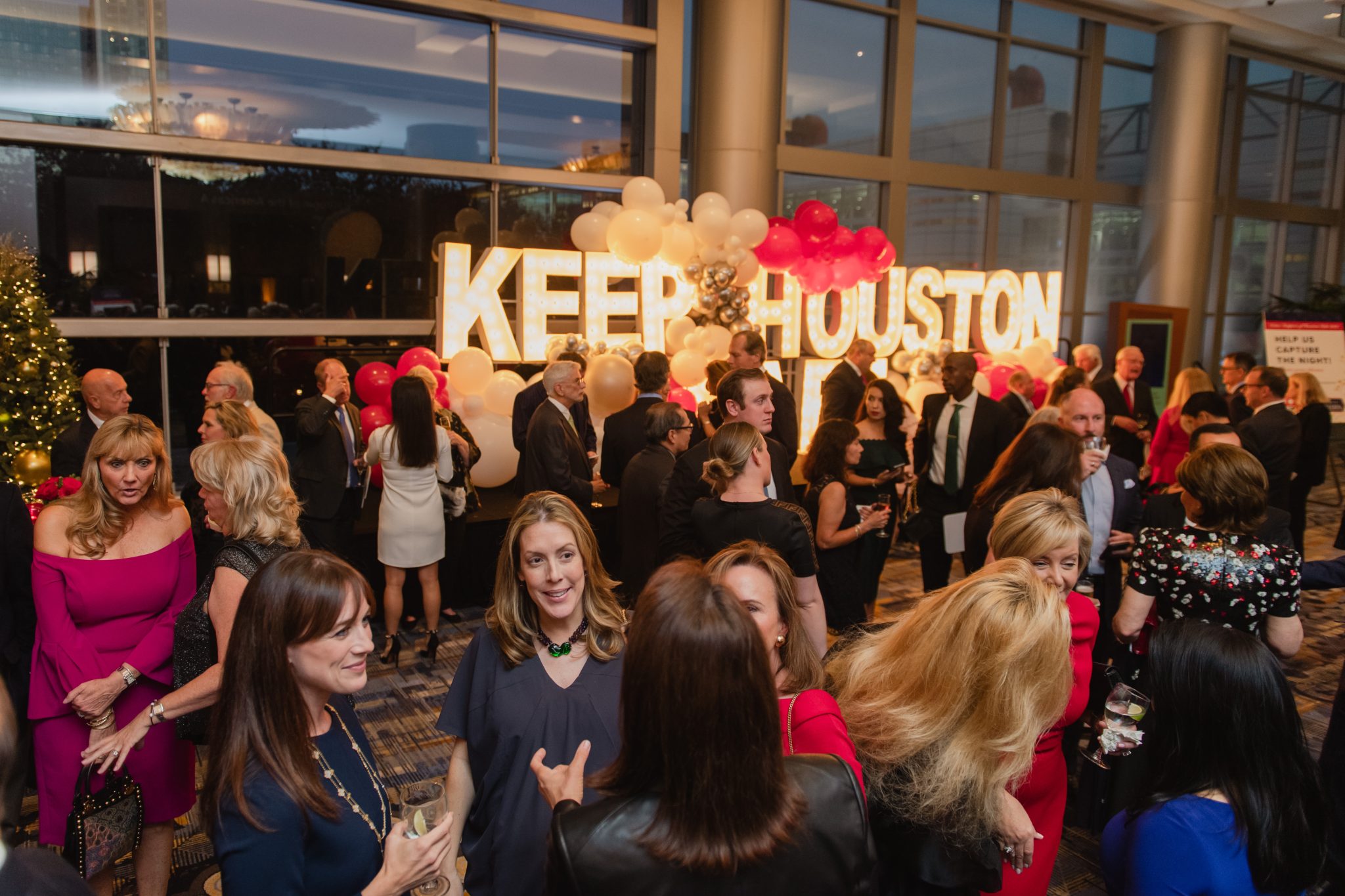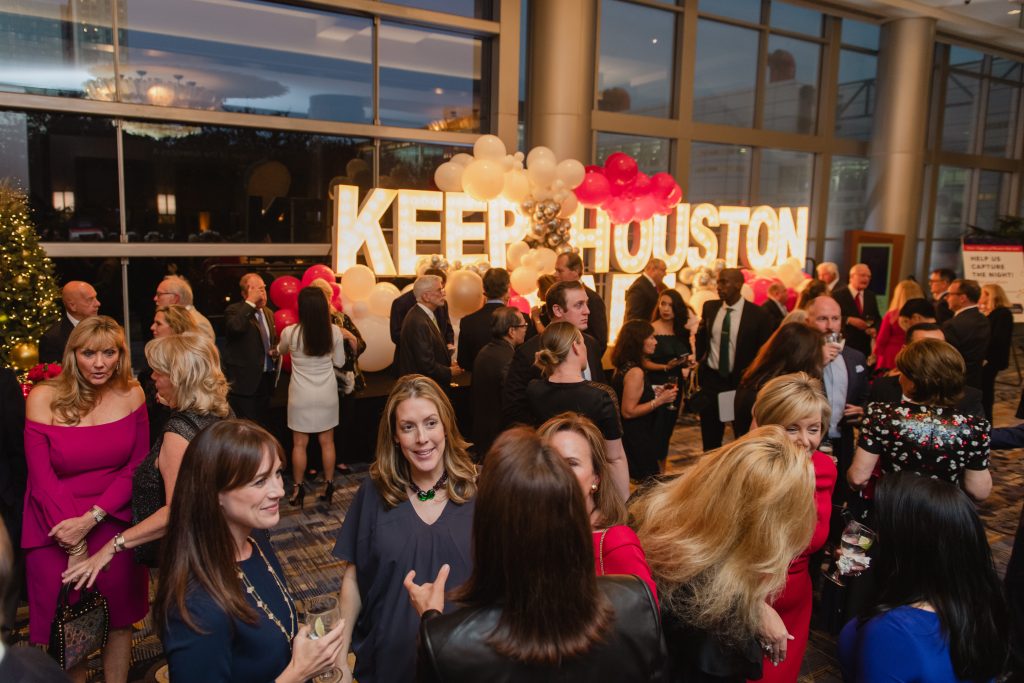 Crime Stoppers of Houston's annual gala took place at the end of 2021 and raised a record-setting $1,035,000 for crime prevention programs in our community. The historic event brought together more than 500 generous supporters, courageous victims of crime, devoted community advocates, elected officials, and law enforcement from across Texas for a moving evening that honored the innocent lives lost to senseless violence in Houston and the surrounding area.
"Crime Stoppers has been standing up and showing up since its inception 41 years ago. There were moments when we did so quietly and moments when we were anything but. Current times require the latter. And for the sake of all who call Houston home, we will only continue," said Crime Stoppers of Houston CEO Rania Mankarious.
The Sunday affair began with a lively cocktail reception, program booths, and a preview of the Gala raffle item.
Leader of ceremonies, Shelby Hodge — Social & Lifestyle Editor for PaperCity Magazine — led with opening remarks that included a surprise message from a special friend in Austin — Matthew McConaughey.
After dinner, ABC13 Anchor Emeritus Dave Ward was honored for his 40 years of outstanding service to Crime Stoppers and the community. The tribute included messages from former President George W. Bush and the late Barbara Bush (taped in 2015). The program continued with Rania Mankarious' powerful delivery that touched on the most significant crime problem plaguing the city, the ramifications of felony bond reform, a call for the community to come together to find solutions, and a conversation with surviving family members, Paul Castro, Theresa Seck, and Chuck Cook who were in attendance to courageously share their stories.
Crime Stoppers Director of Victim Services Andy Kahan joined Rania to facilitate a "fireside chat" with the victim families that concluded with a video in memory of the 149 people allegedly killed by defendants released on multiple felony bonds felony pr bonds, and/or bond forfeiture. Victim families in the room stood as their loved ones' photo was shown.