Flatter the fam with a few affordable gifts to enjoy together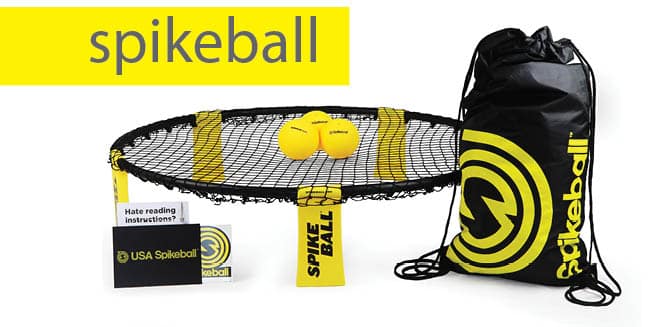 If your family is more of the outdoor type, give Spikeball a fair shake. Think volleyball meets miniature trampoline—bounce the ball up to three times between players on your own team, and instead of volleying it back over a net to the other team, just bounce the ball off the trampoline. The game was recently popularized after an appearance on ABC's Shark Tank.
$60, Spikeball.com.
IMAGE: Nick Gonzales/Spikeball
---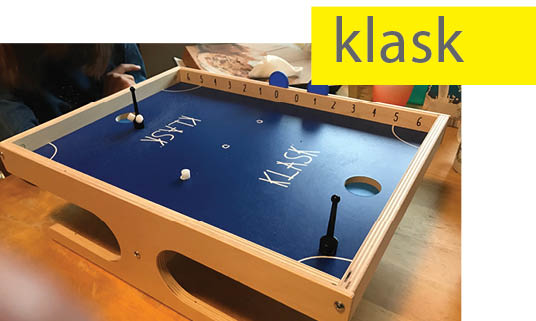 The sensational Danish tabletop game Klask is making a splash stateside. Playing like a scaled down version of air hockey with magnetic traps, the object is to knock the ball into the other player's goal without landing in the goal yourself or accidentally attracting two of the traps to your magnetic piece. Surprisingly strategic and nicely built!
$50, Amazon and Target.
IMAGE: Achim Raschka/Wikimedia.org: CC BY-SA 4.0
---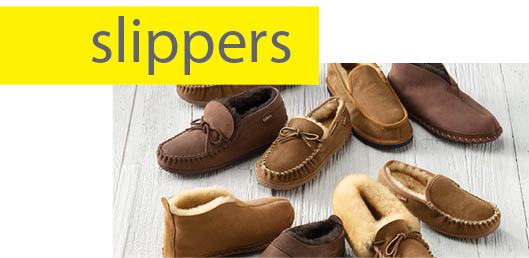 Regarded as the last word in comfiness by slipper enthusiasts, the Wicked Good Slippers from L.L. Bean are the real deal. They're full genuine shearling lined, known for its ability to wick moisture and provide extra warmth. And they've even got indoor/outdoor soles if you need to run out for the mail. They've got styles for everyone in the family.
$60-$80, L.L. Bean.
IMAGE: Trailmix/The L.L. Bean Blog
---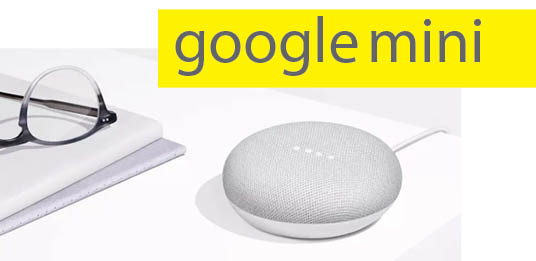 Concerted in their efforts to get us all to start asking questions out loud even when nobody is around, Google has released a cute version of their voice assistant called Google Home Mini. About the size of a hockey puck and covered with a fabric top, you and the crew can enjoy asking it questions ranging from whether dogs can eat peanut butter to what the speed of light is.
$49, Google.com.
IMAGE: Google