Hyatt Regency Stonebriar approaches 2020 completion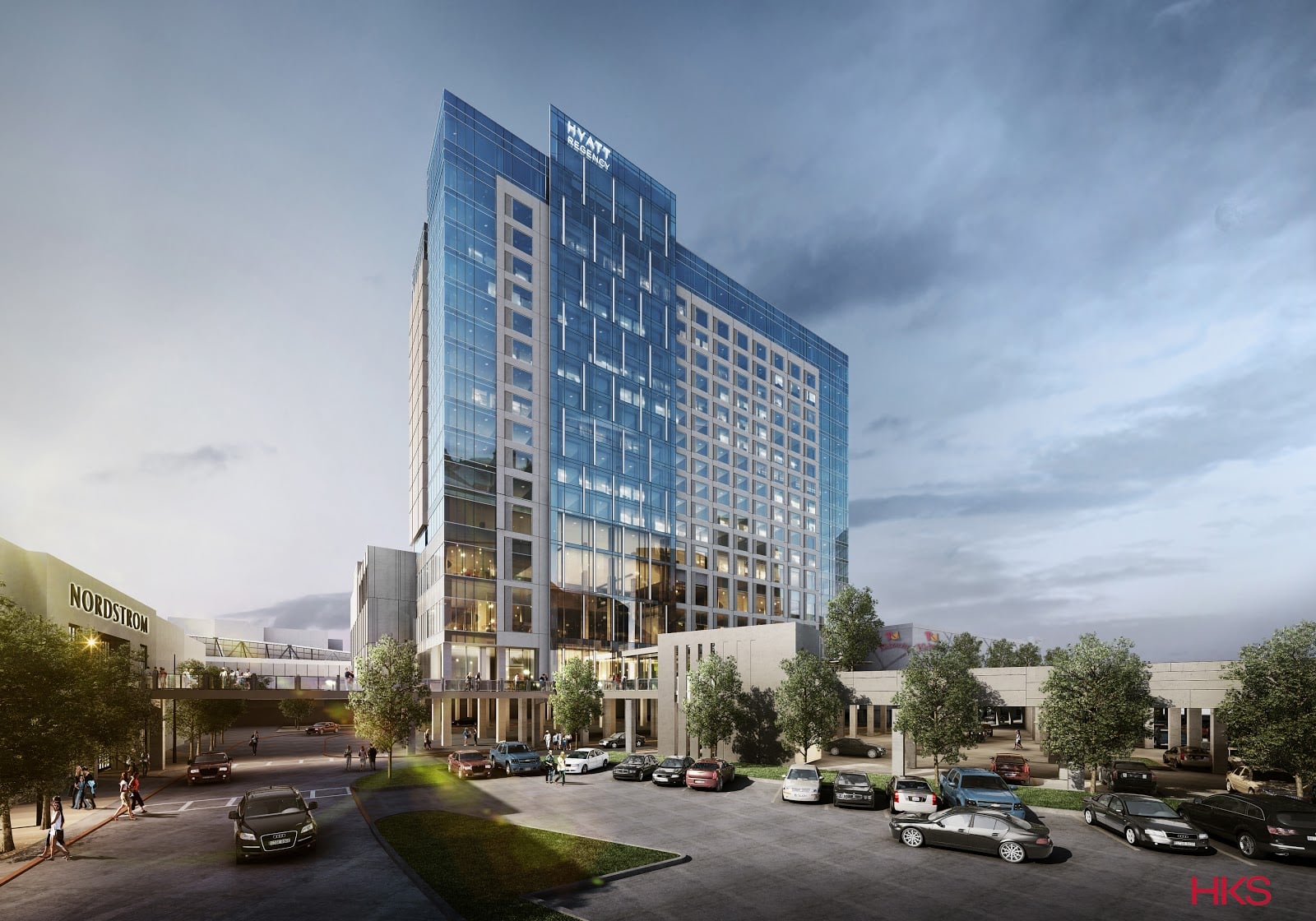 The Hyatt Regency Stonebriar celebrated topping out its 18-story, 303-room hotel with a lunch recognizing the half-way point of the construction project, hosting members of the construction crew, architecture and design teams, the City of Frisco, and other involved groups. A tree was hoisted on top of the hotel structure by a tower crane signaling the completion of the skeleton of the building.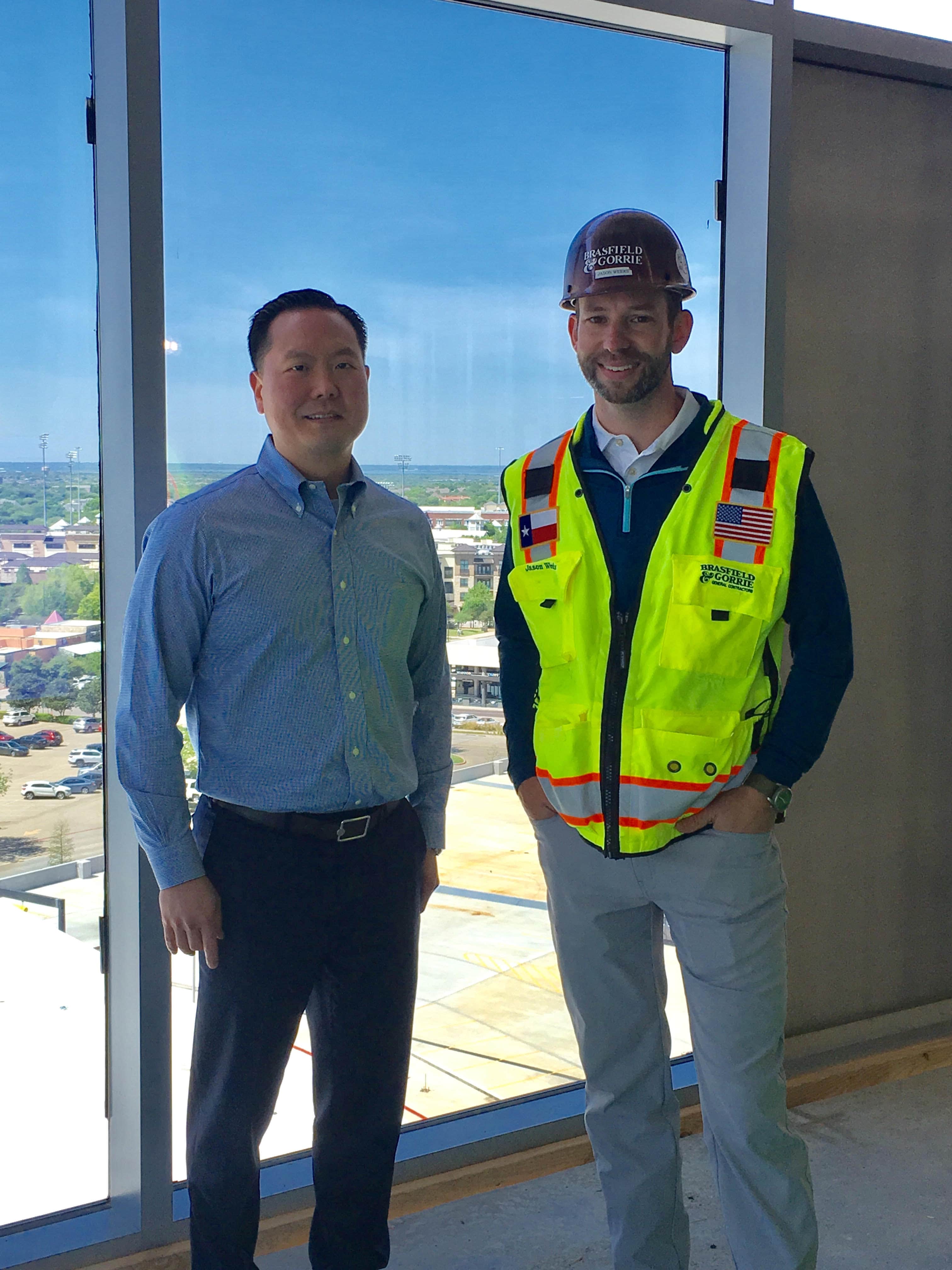 "The topping out celebration marks a significant milestone for the construction of the Hyatt Regency Stonebriar," said Daniel Moon, vice president of Sam Moon Group, hotel developer. "We are looking forward to seeing the positive effect the Hyatt Regency Stonebriar has on the surrounding community and City of Frisco once the project is completed."
The hotel will feature a 54,585 square-foot conference center with a grand ballroom, junior ballroom, and additional breakout spaces, as well as an 800-space parking garage, of which 200 spaces will be available for game-day parking at the nearby Dr Pepper ballpark. There will also be a 3,000 square-foot Frisco Public Library available for use by hotel visitors and city residents which will connect directly to the mall. The hotel is attached to the Stonebriar Centre mall on the second floor and is located between Nordstrom and Dillard's.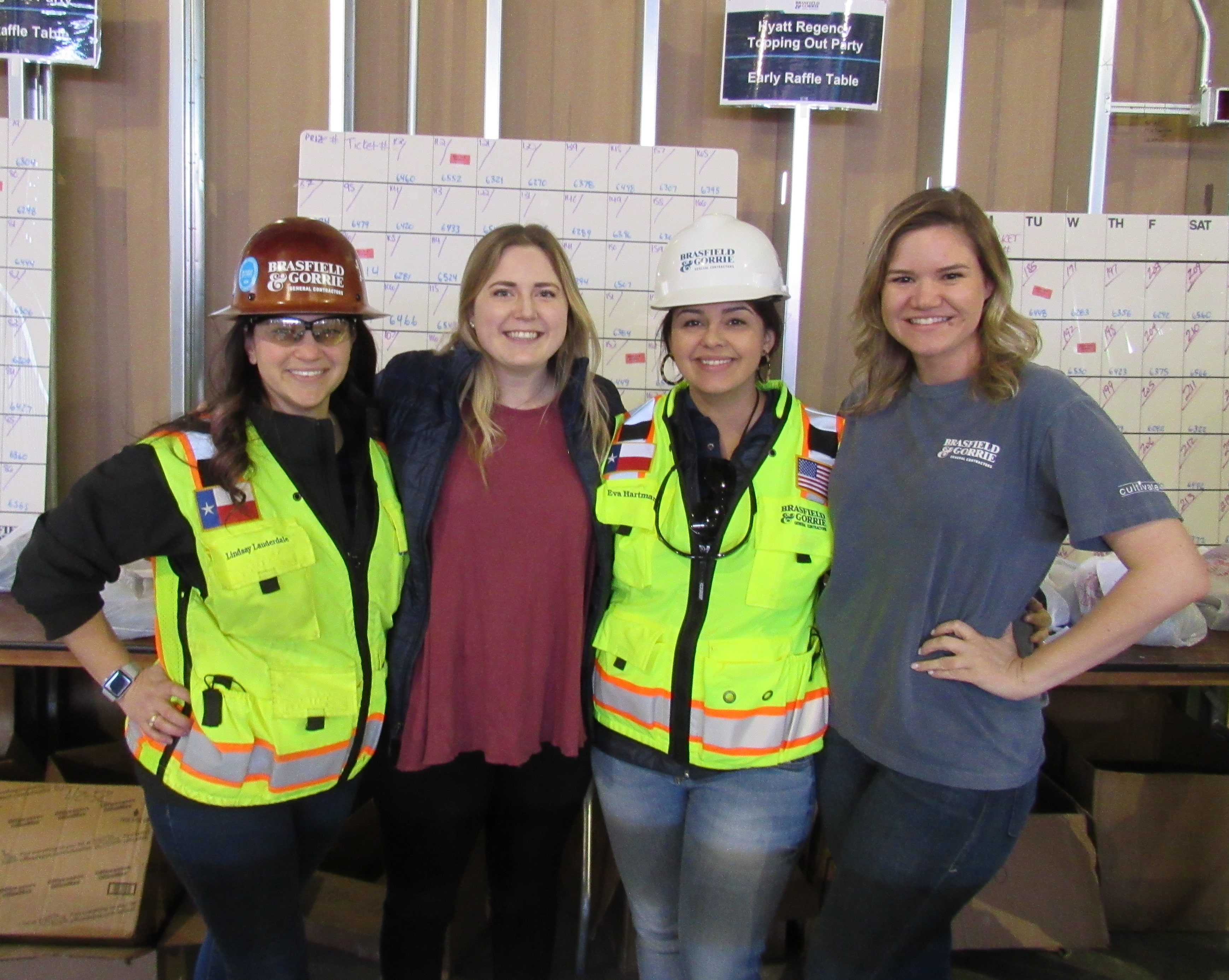 The Hyatt Regency Stonebriar will offer a sophisticated palette and vibrant spirit inside with a contemporary reflection of Frisco's journey from wagon trains and cattle drives of its past to the shopping destination and stadiums it is known for today. The design evokes a genuine Texas flavor created with subtle textures, warm colors and tactile natural materials, all softly tailored and thoughtfully balanced for a timeless look. Guests will enjoy sweeping views of Frisco with unparalleled convenience and amenities for visitors, as well as proximity to various conventions at local venues, sporting events, and amenities such as iFly Dallas indoor skydiving, IKEA, Stonebriar Centre mall, and the new National Videogame Museum. The project is expected to be completed in late spring 2020.
COURTESY: Allison Rhodes/Culver Communications Group