No Longer an Afterthought Garage Doors Take Center Stage
By Meredith Knight
Move over, front door! The garage door has become America's new favorite entryway. Richard Hathaway of Texas Garage Door & Opener explained, "Over the past ten years the garage door has quickly become the primary entryway on many homes. Families today are more likely to go in and out of their homes with the click of a garage door remote than the turn of a front door key."
Fifty years ago, most family garages were detached structures built to accommodate a single car. The average garage today has two or three bays and is wholly integrated into the home's footprint, making up about 30 percent. of its facade.
The good news is those garages now include garage doors that really enhance the look of the home and can take curb appeal up several notches. "Things began to change about 10 years ago when custom garage door manufacturers started adding more designs and better details, such as X-shaped braces and decorative hardware to rival the hinges and handles used on entry doors," Richard said. "You can now get custom garage doors in wood, steel, fiberglass, vinyl, or glass to match almost any architectural style you like."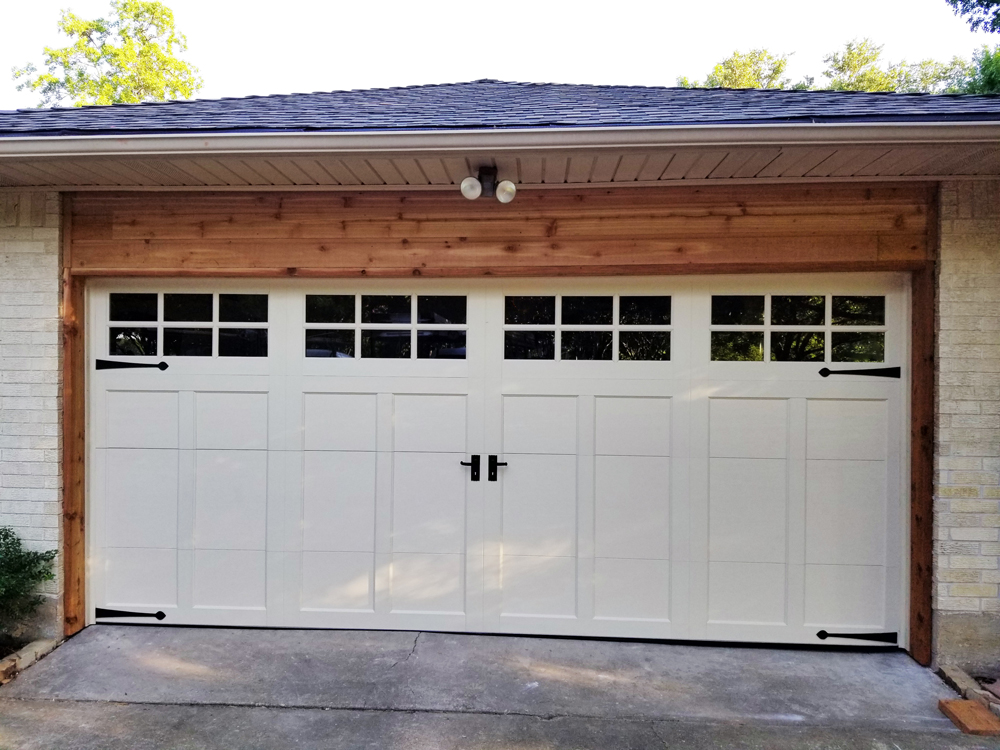 Home renovation experts agree, if you're hoping to give the outside of your home an upgrade, a new garage door is a great place to start. You'll be delighted by the assortment of distinctive door styles, materials, and looks to choose from. Today's garage doors are stronger, safer, more weathertight, and brimming with character. And they come with remote features, such as a garage door opener that syncs to your smart phone, so you can open and close it from anywhere in the world.
That's perfect if you're out of town and need to let a neighbor in to check on things or the kids get home from school assuring they make it home safely. And it can be linked to Amazon for package delivery. "Many people don't even carry a key to their home anymore," Richard said. "If you're hoping to sell your home any time soon, remote access is one more selling point you can offer the buyer. That and the fact that a custom garage door can make the front of your home look truly amazing."
The truth is, 45 to 50 percent of residential garage doors openers are outdated and don't have the safety features required by UL325 (safety standard for garage doors and gate operators). "Keep in mind your garage door is the largest operating object in your home," Richard said. "It must be maintained properly for your family's safety, but most homeowners don't consider maintenance until they have a problem."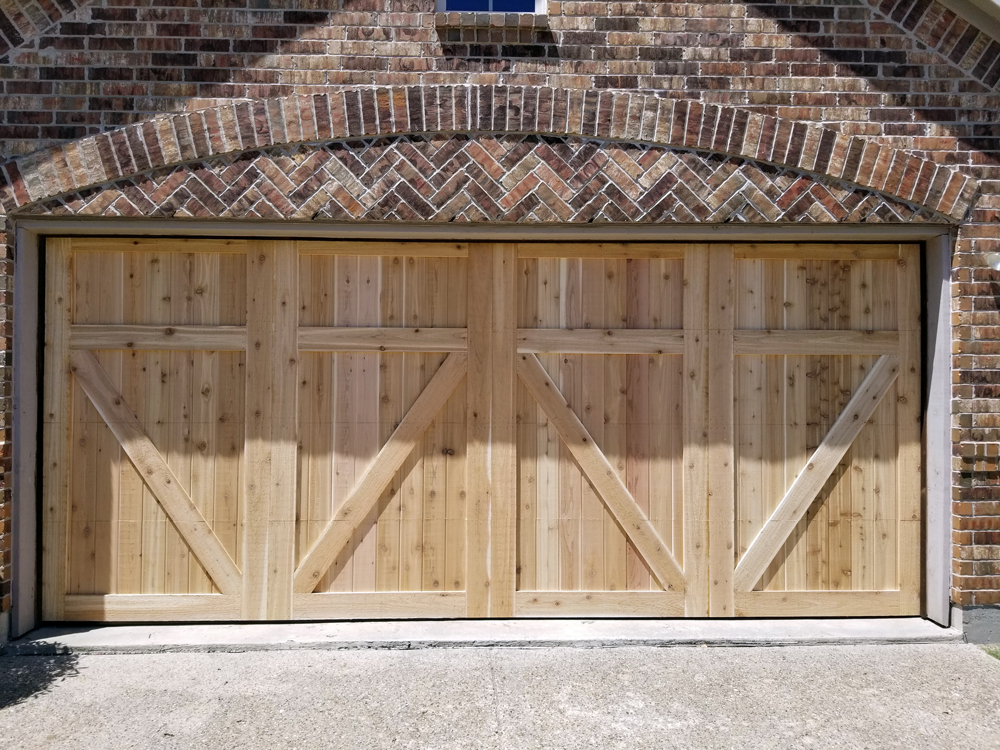 For 13 years, Richard has placed an emphasis on providing customer service like no other, changing the customer service experience one garage door at a time. "Many of the families I'm working with have been in their home for years and are ready to make some upgrades," he said. "Or they may have just purchased the home and want to make it their own. Others are putting their home on the market and want to increase its curb appeal. Our wide selection of doors can fit any budget and style and can increase the value, look, and function of your home."
Locally owned and operated Texas Garage Door & Opener is fully insured and has worked with thousands of your neighbors throughout DFW and surrounding communities. They exclusively install LiftMaster openers but service all makes and models. They are a member in good standing with the Better Business Bureau with an A+ rating and a member of The National Association of the Remodeling Industry and International Door Association. Richard and his team would love to sit down with you and show you what a new garage door can do for your home. Call (972) 633-3872 or visit TexasGarageDoorandOpener.com to find out more.
Residential and Commercial
Garage Door Installation
Garage Door Openers
Garage Door Repair
Should Your Garage Door Match Your Front Door?
Not necessarily, says Richard Hathaway of Texas Garage Door & Opener. "Different colors can provide a welcome contrast if your home has an otherwise 'bland' exterior. If your exterior is red brick, a white garage door can brighten the appearance without changing the color of your front door. If your home is stone and you want the stone to stand out, choose a garage door color that blends with the stone and introduces a bright color for the front door, such as red or yellow.
---
CONTACT
(972) 633-3872
Texas.GarageDoors@yahoo.com
TexasGarageDoorandOpener.com
Available 24/7 For Emergency Service
New Garage Doors , Garage Door Replacement , Residential Garage Doors , Garage Door Remote , Garage Door Opener Repair in Plano, Texas, McKinney, Texas, Frisco, Texas, Allen, Texas, Wylie, Texas, Princeton, Texas, Lucas, Texas, Celina, Texas, Richardson, Texas, Grapevine, Texas and all of the Dallas Fort Worth Metroplex.