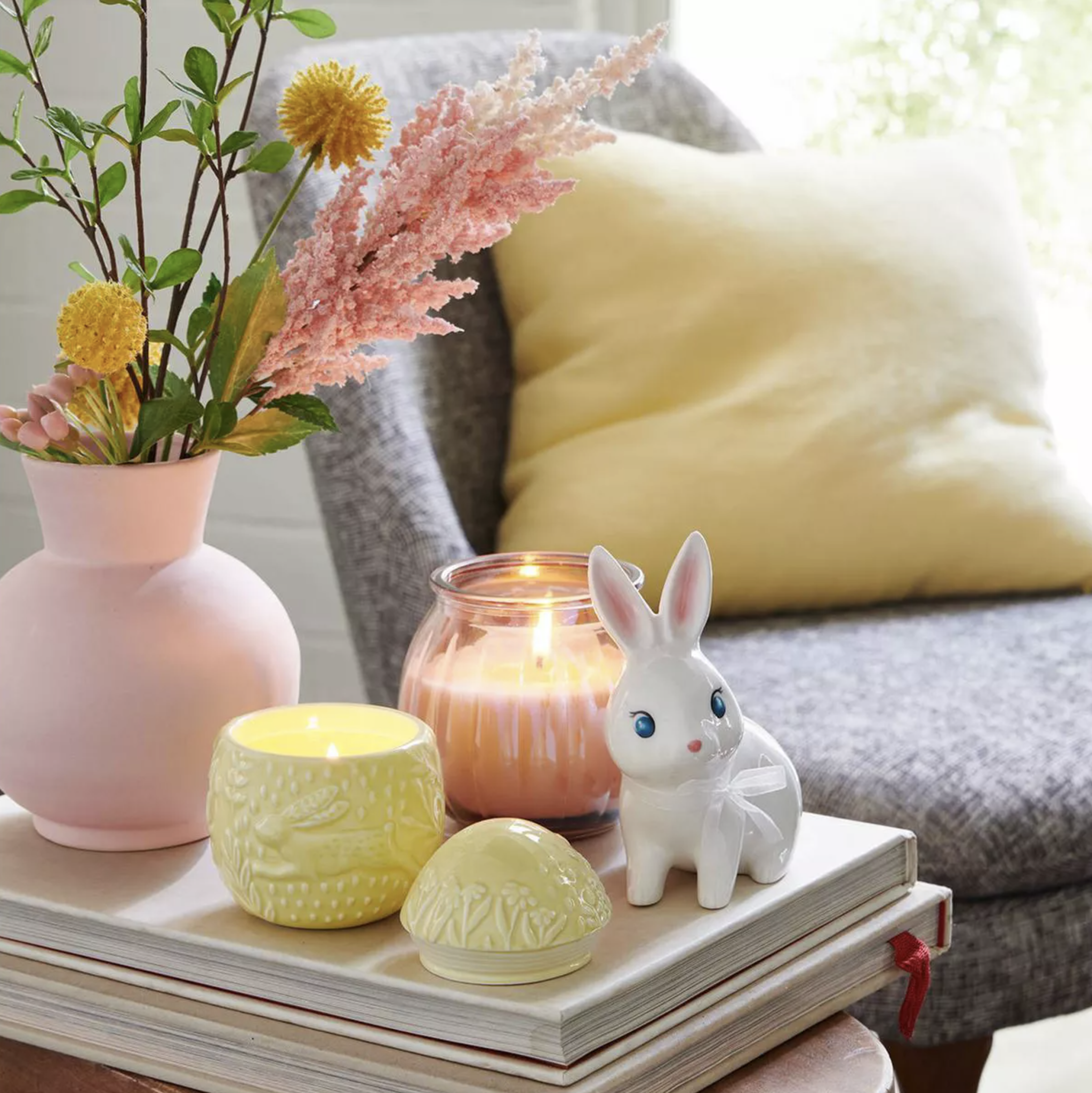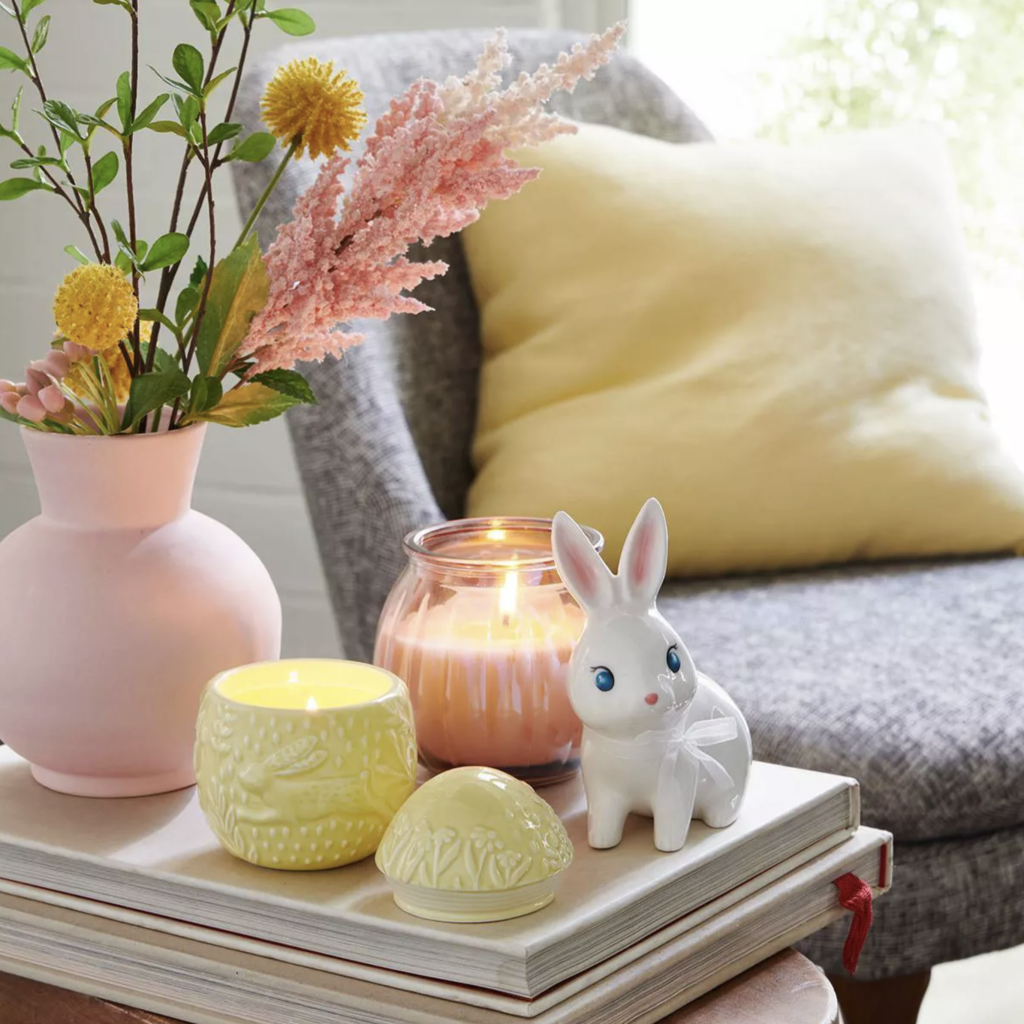 BY SYDNI ELLIS
Lighten Up // Spring-scented candles bring joy with the flick of a lighter.
The Hearth & Hand Meadow Dipped Ceramic Candle from Target has a gorgeous green ombre design. The soy blend candle is infused with freshly mowed grass, colorful blossoms, and plucked leaves — basically, everything you love about nature in one candle! Another amazing Target find is the Opalhouse Wild Hibiscus Sangria Candle, featuring the notes of black cherry, sangria, merlot, and hibiscus that burns for up to 80 hours. Target.com
If you prefer something a little fruitier, we love the Capri Blue Volcano Rainbow Watercolor Signature Jar. This striking vessel contains the brand's best-selling scent, Volcano, featuring exotic citruses, sugary notes, and tropical aromas. Capri-Blue.com
Delightful Diffusers // These aroma alternatives are another way to add long-lasting scents to your home.
Check out the Glass Aromatherapy Essential Oil Diffuser from Amazon. It doubles as a decoration with a design that looks like it came straight from an apothecary. It changes colors and serves as an air humidifier and essential oil diffuser. Just drop in your favorite clean scent. Amazon.com
Reed diffusers are another fantastic option. The Tuberose & Orange Blossom Reed Diffuser from The Body Shop is filled with orange essential oils and tuberose extract for a sweet, floral scent that will
slowly decanter through the reed sticks for a slow-release fragrance. TheBodyShop.com
Spray Away // Just like perfume for your home, room sprays offer a quick hit of fragrance.
Kill germs and freshen your home with Milk + Honey Home Fragrances. This non-toxic spray contains denatured organic alcohol that serves as a natural antiseptic to eliminate odors and germs, as well as essential oils. Try Fragrance No. 08, which includes a calming lavender oil and stress-relieving eucalyptus oil. MilkandHoney.com