Build some lifetime memories with these family friendly recipes everyone can make together
By Melissa Tate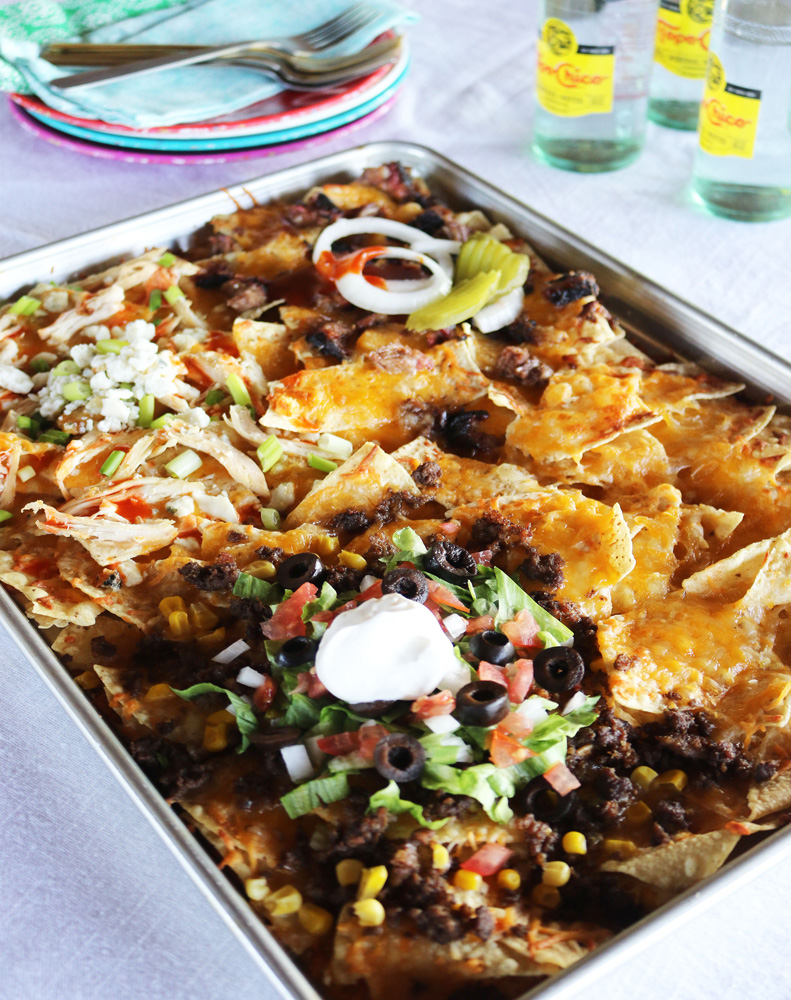 Sheet Pan Nachos
Makes: 4 to 6 servings | Time: 20 minutes
Ingredients: For the base: Tortilla chips | Grated cheese Your choice of toppings: Taco meat | Shredded rotisserie chicken | Corn | Beans | Lettuce | Tomato | Onion | Hot sauce | Jalapeños | Sour cream
Directions: Preheat oven to 350˚F. Spray a sheet pan with non-stick cooking spray and arrange tortilla chips onto it. Sprinkle cheese over tortilla chips. Divide the sheet pan into sections, one for each person. Now let everyone add their own toppings to their nacho section. Make sure all proteins are precooked. Once all sections are ready, bake for 12 to 15 minutes or until starting to get golden around the edges. Broil the top of the nachos for 2 to 3 minutes or until desired crispness.
Tips and Tricks
Let family members get creative with their nachos and use leftovers from other meals. Buffalo chicken nachos are easy with shredded rotisserie chicken, blue cheese crumbles, Frank's Red Hot sauce, and green onions. Or maybe try brisket nachos with chopped brisket, onion, and BBQ sauce.
---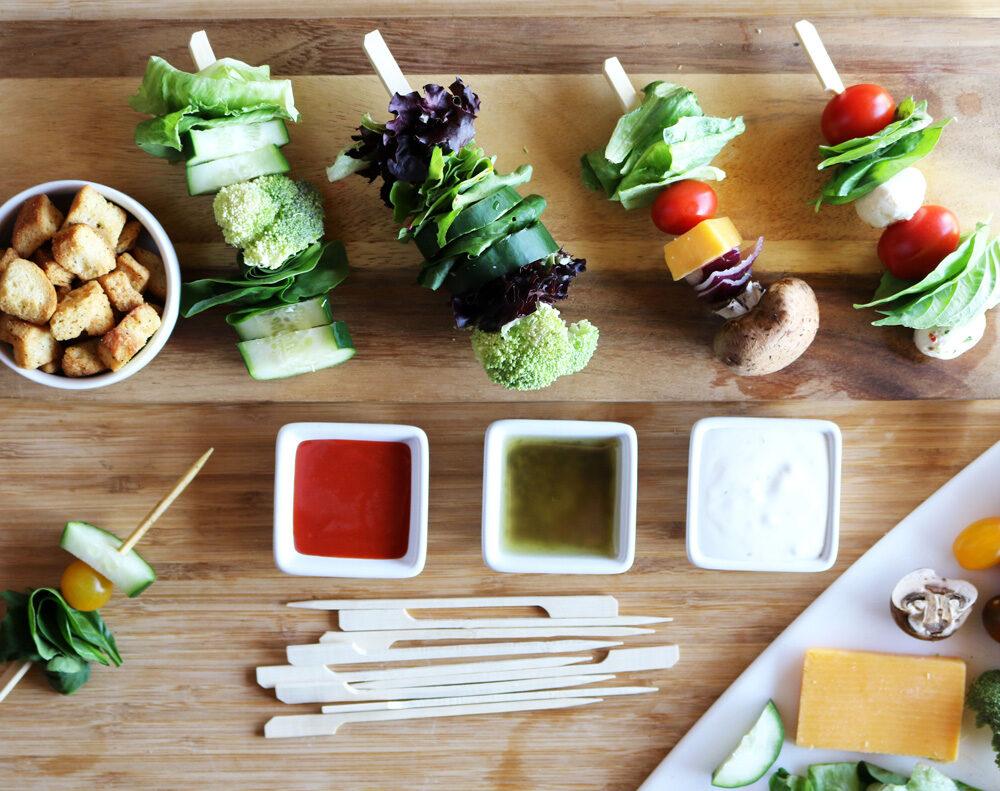 Salad on a Stick
Makes: as much as you want! | Time: 1 minute each
Ingredients: Lettuce | Tomatoes | Onion | Cucumber | Mushrooms | Cheese | Broccoli | Croutons | Salad dressing
Directions: Clean all vegetables and cut larger ingredients into smaller pieces. Using wooden kabob skewers or party forks, stack salad items. Bulkier veggies on bottom, smaller veggies in the middle, and a bigger ingredient as a topper. Display on a platter and serve with different salad dressings for dipping.
Tips and Tricks
For Caprese salad sticks, use fresh mozzarella balls, fresh basil, and tomatoes. Use different varieties of lettuce to add texture to your salad sticks. This is also a great way to use up extra veggies in your refrigerator.
---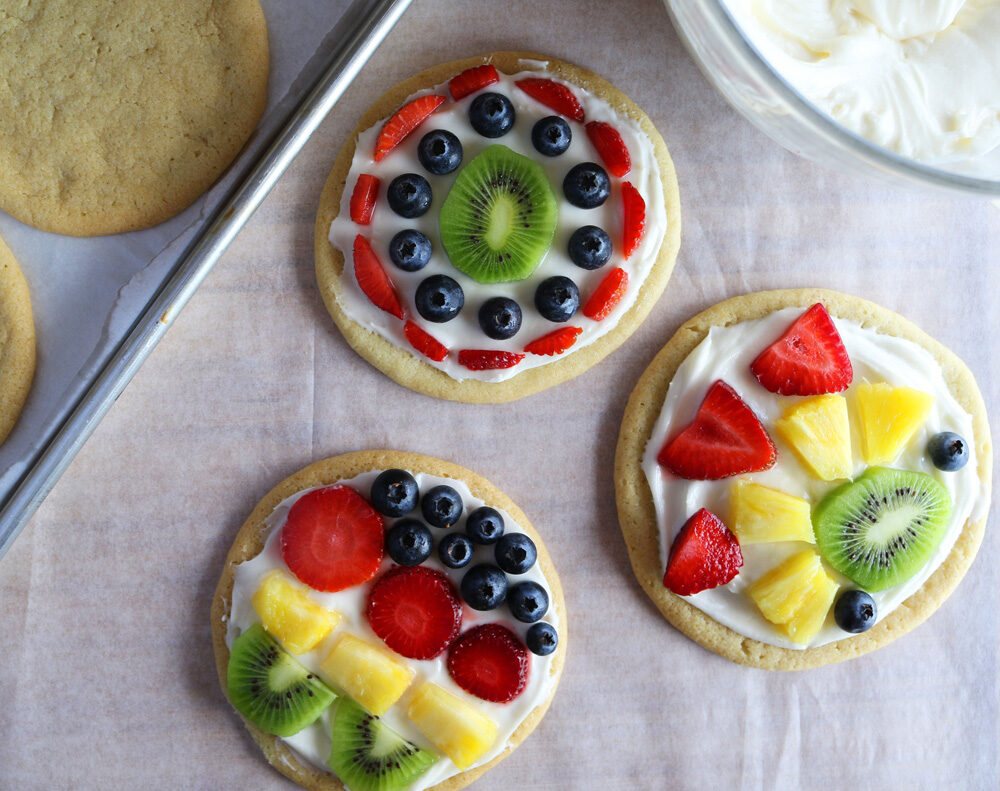 Mini Fruit Pizzas
Makes: 6 servings | Time: 30 minutes + 30 minute chill
Ingredients: 16 oz. tube of refrigerated sugar cookie dough | 8 oz. cream cheese, softened | ½ cup butter, softened | 4 cups powdered sugar | 2 tsp. lemon juice | 2 tsp. vanilla | Assorted fruits
Directions: Cut sugar cookie dough into 6 equal parts. Flatten each cookie dough part into a ¼" circle. Lay all 6 cookies on a parchment paper covered baking sheet. Place in freezer for at least 30 minutes. When chilled, remove cookies from freezer and bake for 12 to 15 minutes until slightly golden around edges. Remove from oven, let sit for just a minute and then move to cooling rack. While cookies cool, mix cream cheese, butter, powdered sugar, lemon juice, and vanilla together until fully combined. Cut fruits as desired. When cookies are cooled, spread cream cheese mixture on each cookie and decorate with fruit. Serve immediately.
---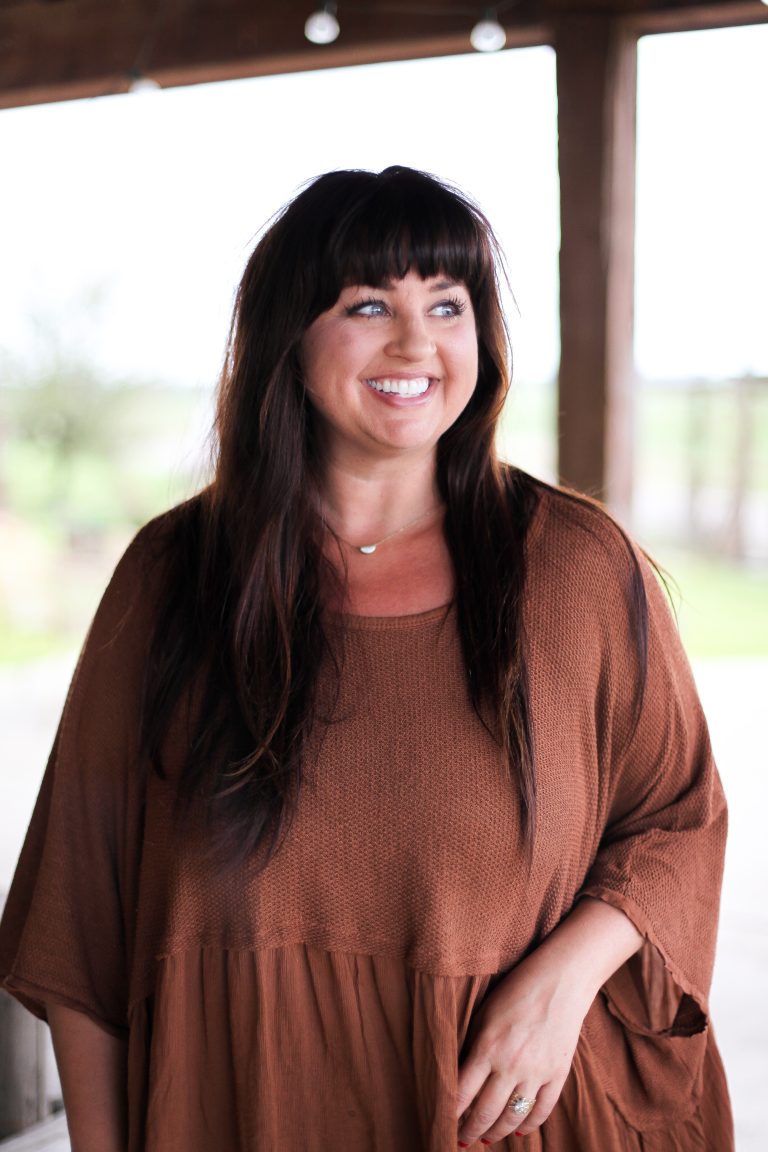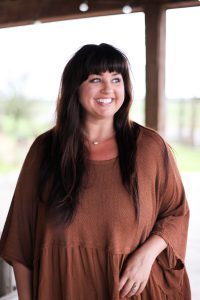 Photos & Food by Melissa Tate
To follow her cooking adventures visit MelissaTateTX.com or find her on Instagram at @melissatatetx