IN FOCUS: Wade Livingston
Wade Livingston has been a photographer for over 25 years, but if you ask him what inspired the photography journey you'll get an answer that sounds more related to brushes than lenses. "I actually didn't start taking pictures until college, but before that I was always trying to paint, I really liked doing that," Wade said. "I think expressing myself creatively in that way just led naturally to photography."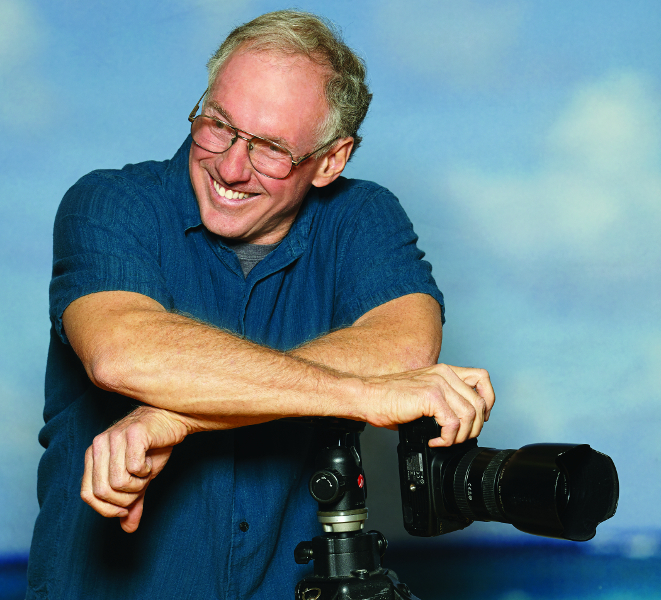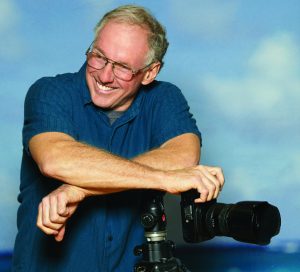 No stranger to expressing himself creatively, Wade's talent has brought him a wide variety of work. He's shot for a variety of local magazines and agencies, and in only a week or two, he's actually taking off for what many photographers would consider a dream-gig—a 12-day trip to Mexico to shoot the Dallas Cowboys Cheerleaders. He's been photographing the various incarnations of the group for 15 years, but the first time he did their photos was in a place a little closer to home than Mexico—the Texas State Fair.
"The first time I did it, they brought five cheerleaders out to my studio, I think we did a few shots of each person just to see how I'd photograph them and how I'd work with them," Wade said. "I had gone out and kind of scouted locations ahead of time, and the Texas State Fair was going on at the time, just a couple blocks from my studio, and I had found this place kind of out of the way since I knew there'd be people parking all over and stuff. So I suggested we head over there and they were just like 'oh no, let's go on into the fair and shoot!' It surprised me, you know, but they had no qualms with getting into the mix, people loved it. That was kind of my initiation to the whole thing."
Much different from taking a stroll down to the fair, this year's trip involves a laundry-list of equipment and gear, clearance forms, lighting setups, and plenty of location scouting. It doesn't seem to dissuade Wade in the slightest.
"It's great to get into new environments, I love being able to do travel shoots," Wade said. "It's always a lot more work, you've got to bring all the equipment and there's the travel time and everything, but it's well worth it."
Wade's interest in fashion shooting seems to stem in part from his early interest in art and drawing. "With fashion work, it really is kind of like starting a painting," Wade said. "I haven't really thought much about that before. But in either one you've got to start somewhere. With a fashion shoot, you always have some sort of starting element. Maybe you've got some interesting clothes you're looking to spotlight, or a particular style.  A beautiful locale—I love having one piece of the puzzle and getting to put the rest of it together."
Putting the rest of it together is one of Wade's specialties. He maintains a studio in Dallas, where he's able to do shoots, and also enjoys getting creative with composition and effects. One series of photos he put together recently involved a back-projection on plastic of a black and white background. He drew his inspiration from an older French film he'd read about.
"That's the kind of thing I'm really into, getting inspired by a general idea and then running with it, and it's a interesting way to get started," he said, "By the time you're done you've maybe even lost the exact thing you started with, but you've got this unique result."
Not content to rest on his laurels, Wade's constantly approaching opportunities to add new approaches to his repertoire and continue to grow as a photographer.
"With photography you definitely learn as you go along. My portfolio is kind of my education, my process, the journey I've had. Not really what I'm going to do next, but what I can do. I think some of the ways that a lot of photographers or creative people in general kind of get sick of things is they just do the same thing over and over, no variety. Being versatile is really important, and that's what I'm always trying to do—start with that blank canvas and create something new."
If his past is any indication, the future holds plenty of canvases.
4101 Commerce St., Ste. #8
Dallas, TX 75226
214-830-1377
wadelivingston@gmail.com
By Brandon Daiker