Taking the Fear Factor Out of Group Classes
By LaRue Novick
Getting in shape and dropping some pounds are definitely list-toppers for New Year's resolutions. But research shows vague resolutions produce ho-hum results. This year, commit to a group exercise class to whip you into shape.
But let's face it. Group classes can be intimidating. If you get all clammy and queasy thinking about having to work out— Eek!—in front of strangers doing something you've never attempted, take a deep breath. We're here to take the scary out of walking into that yoga, spin or Zumba class. We've done the research for you—what to wear, what to expect, how to act and what you need to show up and get started. All you need is a fresh can-do attitude and some bottled water. Let's go!
It's important to have an open mind, an open heart and willingness to experience and embrace something you've never experienced before. Leave your expectations at the door and be sure to try different classes with different instructors to see what works best for you. – Donna Jones, registered nurse/yoga instructor
Find Your Zen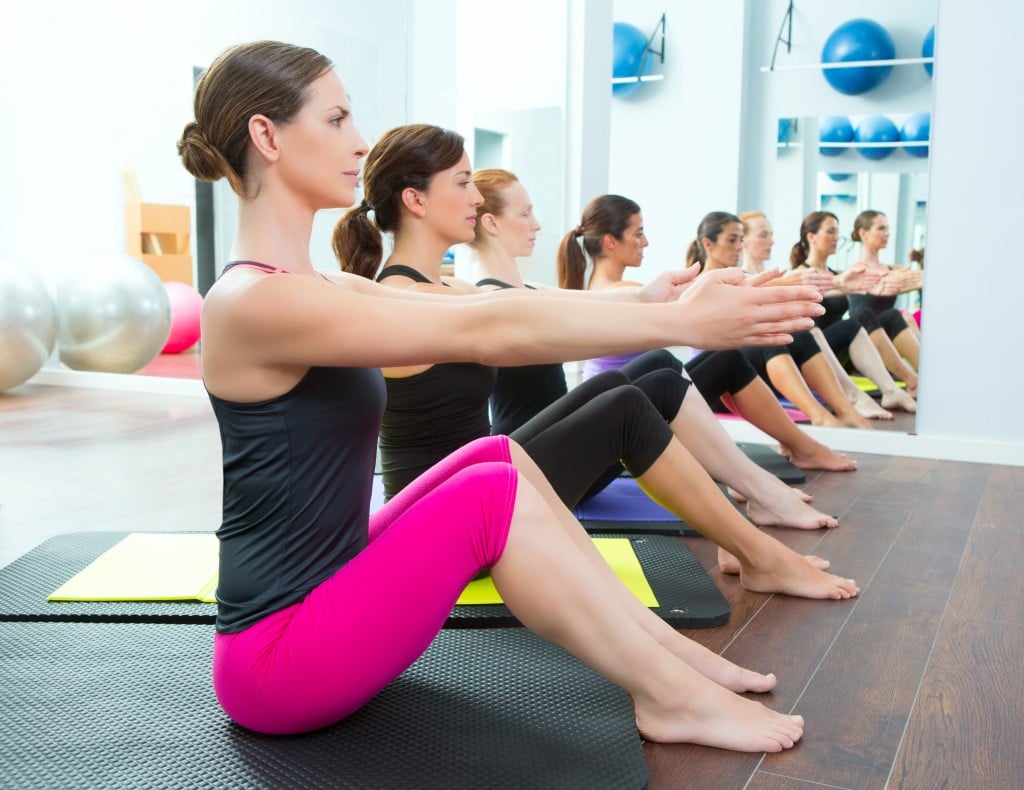 An estimated 15 million people get their Zen on by practicing yoga, according to 2008 statistics from Yoga in America Study (YIAS). There are several styles of yoga, with the hottest (literally) being Bikram, or hot yoga, where you work out in a room that's 100 to 115 degrees Fahrenheit. Yoga involves breathing, meditation and posture-strengthening exercises that stretch your muscles, helping you to develop flexible, lean limbs and a calm mind.
If you're shaking your head thinking there's no way you can do yoga because you're not flexible, think again. "I assure you, the majority of people who come into a yoga class for the first time are not flexible," said Jaqlyn Collier, yoga instructor and manager at the Madison Improvement Club in Phoenix, Arizona. "That is one of the reasons why you are there: to gain flexibility."
For your first yoga class, wear comfy, form-fitting non-restricting workout apparel and be ready to take your shoes off. (So get a pedicure if you're worried about your tootsies showing.) Arrive early and introduce yourself to the instructor. Be sure to tell him/her that it's your first time, as they'll likely give you a little more TLC, shared Donna Jones, a registered nurse/yoga instructor based in Northern California. During the class, avoid stepping on anyone else's mat, refrain from talking and don't leave until the class is over as that can be disruptive to other participants.
"Most importantly, be kind to yourself," Jones suggested. "Leave the judgment behind. You may be attending a class with students who have practiced for 10 plus years. You may not be able to get into a pose that others can, so be OK with that."
Spin Me Right Round, Baby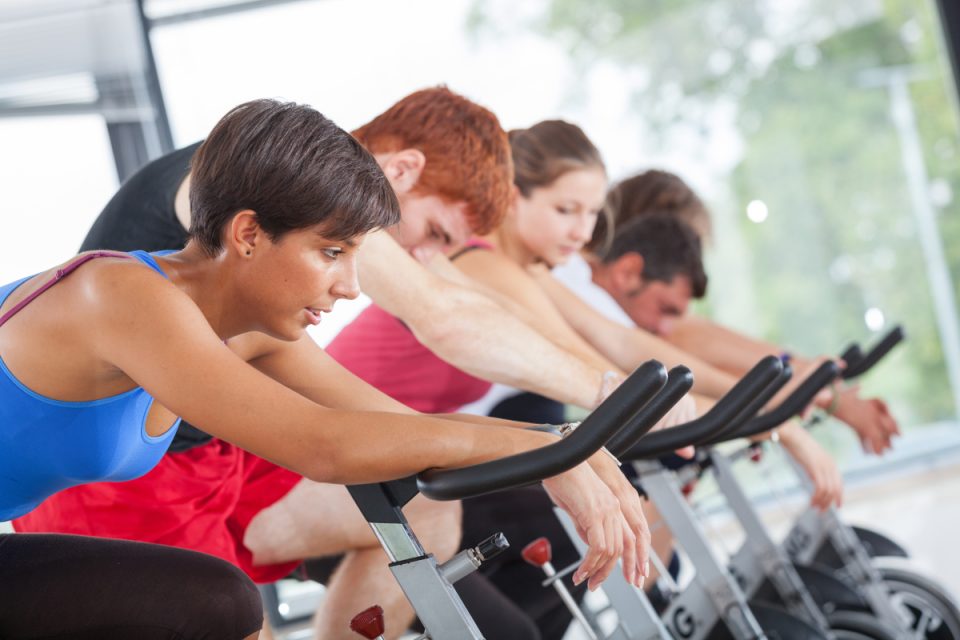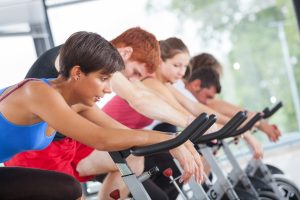 Indoor cycling, or "spin," classes emerged as a new fitness craze in the '90s with classes first popping up at Crunch gyms all over New York. The class simulates what you might experience riding on the road, including hills and mountain climbs and will help strengthen your legs, firm and tone your quads and increase your cardio capacity, according to Sara Dollbaum, a fitness, spin and Pilates instructor at Aria Resort and Casino in Las Vegas, Nevada. You can burn between 300 to 800 calories in just one class!
"Expect to sweat, to feel the sweet burn in your legs, to push your body to places it's never been, to make funny faces and for your legs to feel like Jell-O," Dollbaum said. "But also [expect] to feel exhilarated and pumped up!"
You don't have to be a Tour de France competitor to do a spin class. Just about anyone can participate in indoor cycling, no matter his or her fitness level. "The great thing about indoor cycling is that you are in control of your own effort level," said Heather McKenzie, who has taught indoor cycling classes since 2000 in California.
For spin class, form-fitting, moisture-wicking tops and shorts or capri pants are best. Tennis shoes are fine, but avoid long, loose pants as these could get caught up in the pedal cages. Also, don't be intimidated by the hardcore spinners who come into class all decked out in cycling gear said Dollbaum. "We all started at the beginning and, if spin is something that you end up loving, which I know you will, then I definitely recommend investing in bike shoes and cycling shorts with the padding."
For your first class, arrive 10 to 15 minutes early and tell the instructor it's your first time. Make sure he or she shows you how to set up your bike properly. It's OK to say hi to others around you, but once class starts, "zip it, lock it and put it in your pocket," McKenzie said. "Talking in class is really disruptive and can pull people out of their 'zone.'" However, an occasional joyful hoot or holler is completely acceptable. "Sometimes, you just have to let it out," McKenzie added.
Dance Like No One's Watching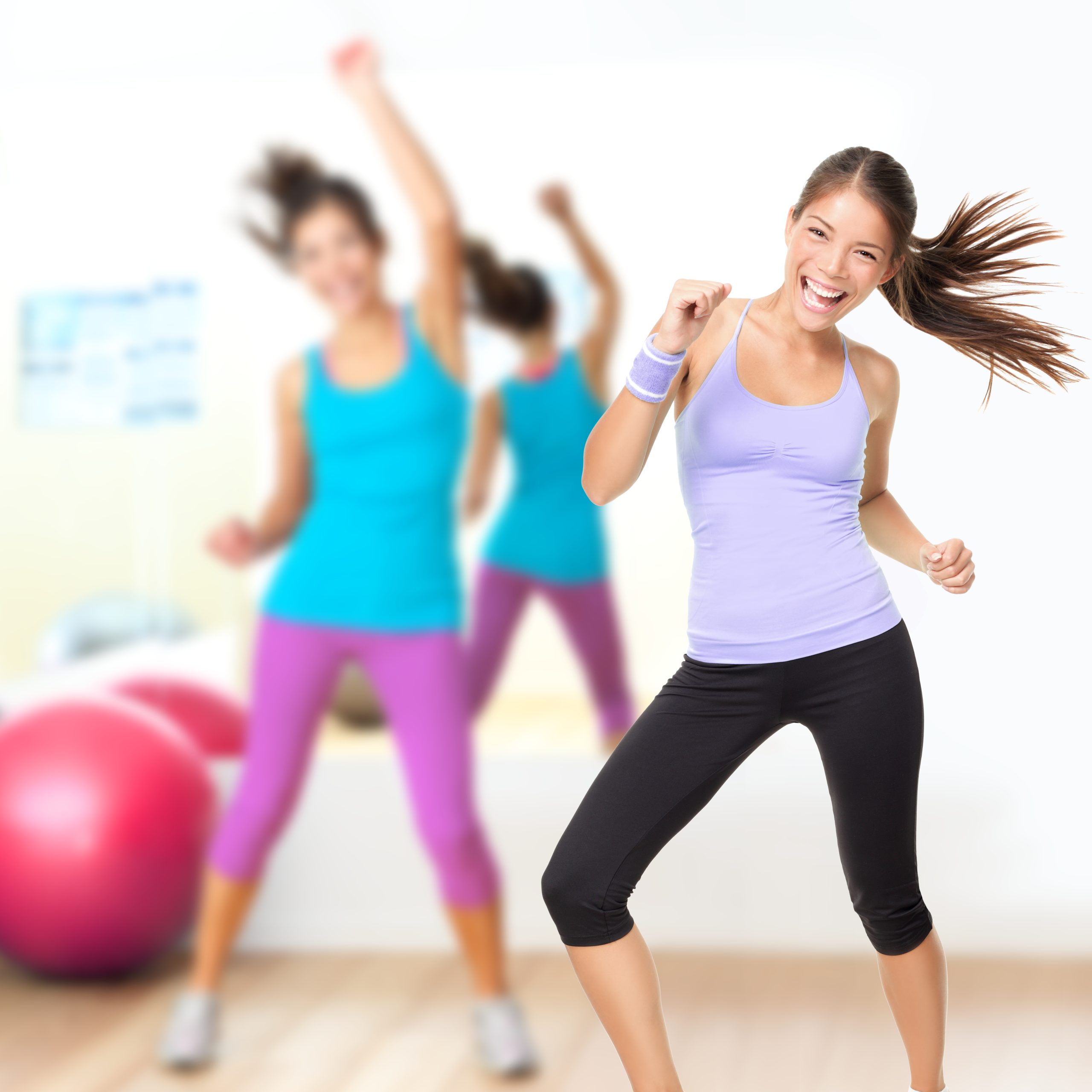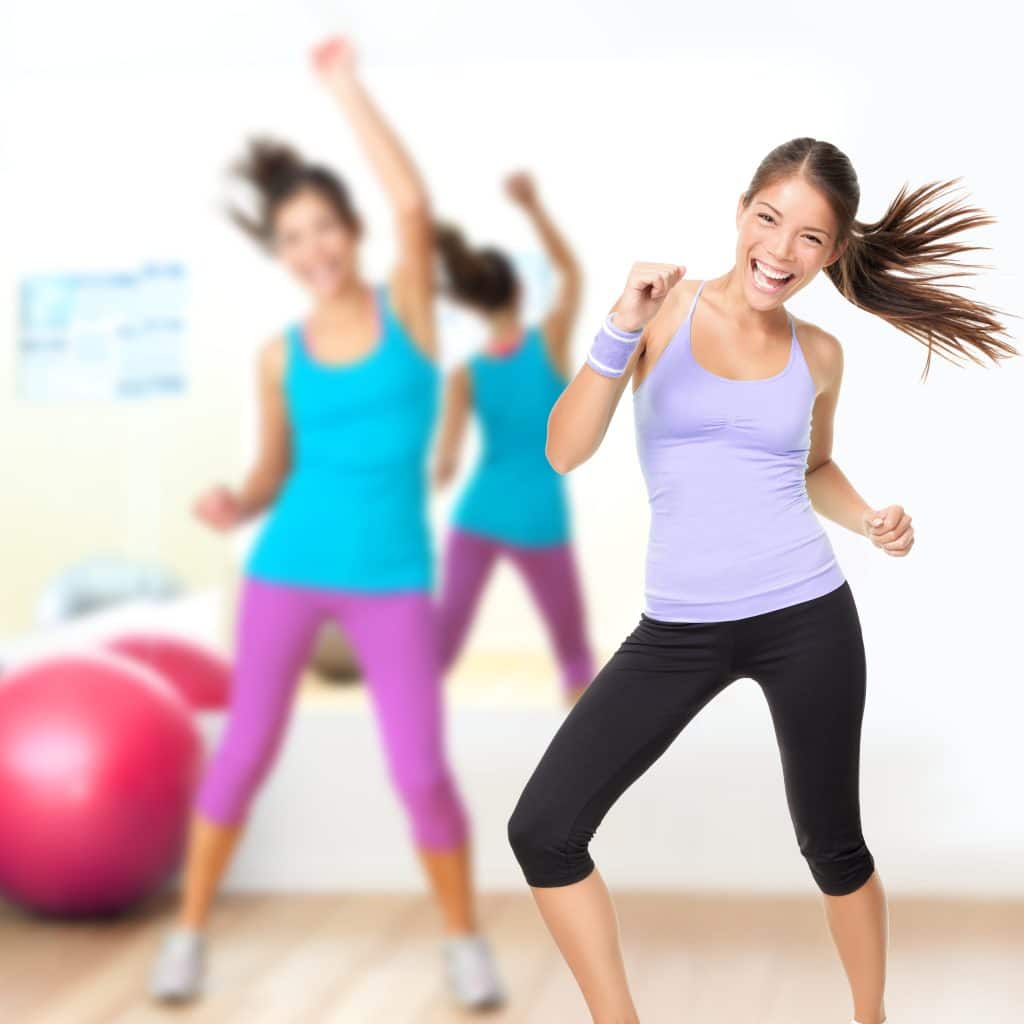 According to Zumba.com, the official site for Zumba Fitness, when Alberto "Beto" Perez first created Zumba, he had no idea that it would become so popular. Since Zumba launched in 2001, more than 14 million people of all shapes, sizes and ages shake to the rhythm of the beat in more than 140,000 locations across 150 (and counting) countries.
Here you must forget about finding your Zen; instead, find your inner party goddess. During a Zumba class with its lively international beats and Latin-inspired moves, you can laugh, dance and shout your way to fitness success. "Students should expect a fun atmosphere that doesn't have you checking the clock every 15 minutes," said Sarah Brown, a Zumba instructor of three years based in West Virginia.
You're not competing on television's So You Think You Can Dance, so don't worry about not knowing the steps. You'll pick them up.
For class, you can wear nearly any type of fitness gear—from sweat pants to shorts and T-shirts. Whatever you feel comfortable in. Cross-trainer tennis shoes are ideal as you're going to be doing a lot of moves side to side and you don't want to slip or trip because of your shoes.
Zumba will help you build cardiovascular strength and endurance and all those moves will help tone your muscles. Expect to burn anywhere from 350 to 900 calories per one-hour class. As always, first-timers should arrive early and talk to the instructor before class.
Now go get your groove on!
Wear This/Bring This
Yoga Class
Attire: comfortable, form-fitting, non-restricting workout clothes, tennis shoes are OK, but barefoot is better
Bring: a yoga mat (unless the gym provides them), a hand towel, headband or pony-tail holder, bottled water
Spin Class
Attire: moisture-wicking, form-fitting workout clothes (no yoga pants or pants with loose bottoms). A pair of cycling shorts with padding for your rear end is a bonus! Also, check with the class to see what kind of shoes you need.
Bring: bottled water, hand towel, cycling shoes (if you have them)
Zumba Class
Attire: comfortable, non-restricting workout clothes and cross-trainer tennis shoes
Bring: bottled water, hand towel and no inhibition!