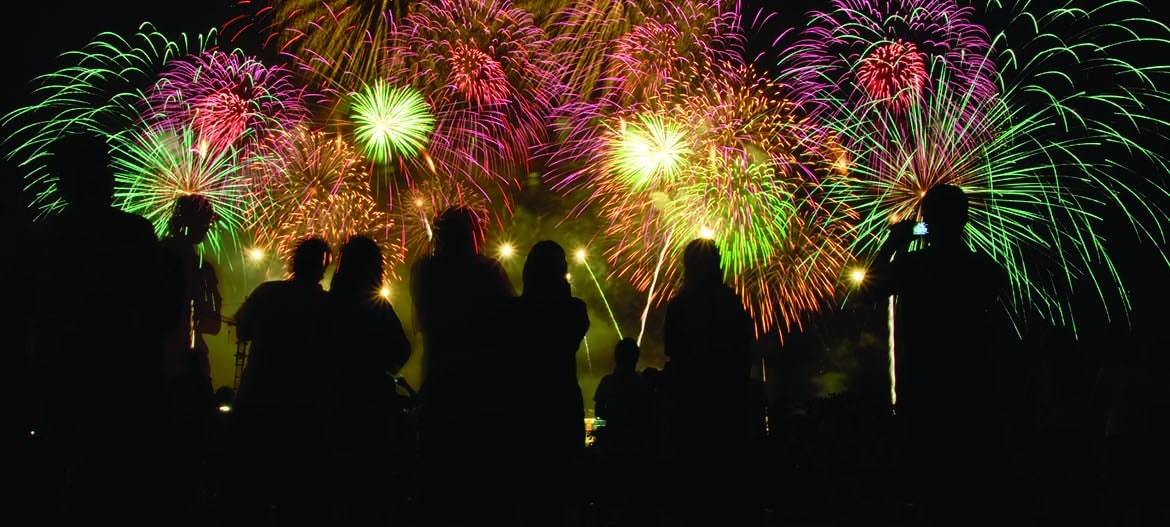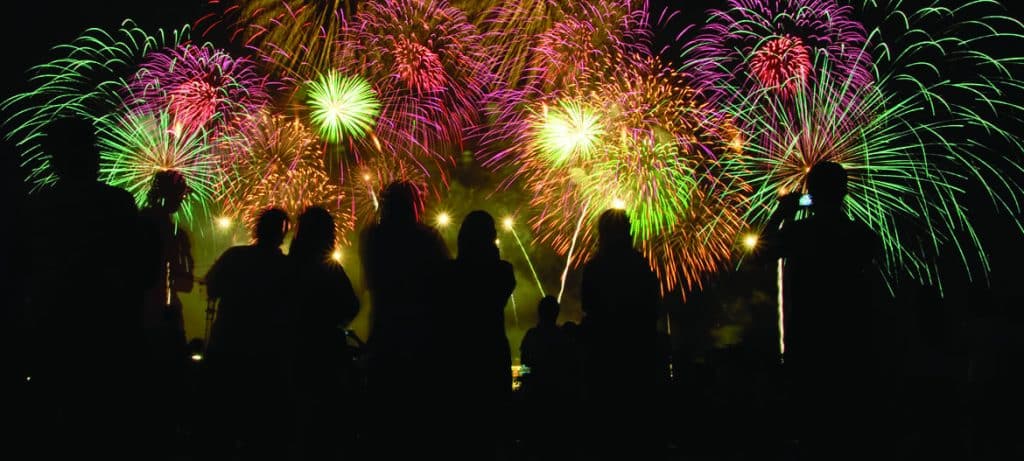 Even though tons of Texans enjoy celebrating Independence Day every year, it's worth keeping in mind that July is one of the most dangerous months for fireworks injuries (second only perhaps to January and its New Year celebrations). The Red Duke Trauma Institute at Memorial Hermann points out that thousands of people are treated for fireworks-related injuries every year, many for burns—most of which could have been prevented if proper safety measures were used. Data from the U.S. Consumer Product Safety Commission suggests that injuries to the eyes make up nearly 20 percent of all fireworks injuries.
Local Laws
Though consumer fireworks containing less than 50 mg of explosive powder (about the size of half an aspirin tablet) are legal in the state of Texas, many counties, cities, and municipalities have area-specific bans, especially within city limits. Before using fireworks, be sure to check your area's own regulations and make sure you're using fireworks in an area where they are permitted.
Don't Boom Too Big
Special permits are required for large display fireworks. Keep in mind that items containing more than 50 mg like cherry bombs and M-80s have been outlawed federally. In Texas, small rockets are also prohibited.
When to Buy
In 2016, retail fireworks shops in Texas can sell consumer fireworks to the public beginning on June 24 and running through July 4.
Poppin' Smart
Though local laws vary, remember that in Texas, consumer fireworks cannot be used near churches, schools, hospitals, child care centers, flammable liquids or gases, as a public display, around (or from) cars, or—in general—within city limits or in dense urban areas.
Shoot Safely
The National Council on Fireworks Safety reminds us all of some common-sense safety tips that you should definitely keep in mind if fireworks are on the agenda this year.
Obviously, obey all local laws.

Read any labels and be aware of what the firework will do once you light it.

Never give fireworks to children.

If you're drinking, let the sober ones handle the fireworks.

Light one firework at a time, and get away.

It might look a little silly, but safety goggles are a great way to protect your eyes.

Always have a bucket of water and hose nearby in case of fire.

Never re-light a "dud." Wait 20 minutes, then soak it in your bucket of water.

Never carry fireworks in your pockets or outside of their original packages.

Don't detonate fireworks inside of metal or glass containers, they can shatter and cause injuries.

Once you're done, drop spent fireworks into the water bucket until the next day before disposing of them.
Leave it to the Pros?
In most instances, the best and brightest fireworks displays are the ones put on by the professionals. City or municipal shows are the safest way to get your fill of holiday fireworks, and you can rest comfortably knowing you're not in violation of any local laws.
By Brandon Daiker
Supplemental sources: TDI.Texas.gov, Statutes.Legis.State.TX.US, FireworkSafety.com