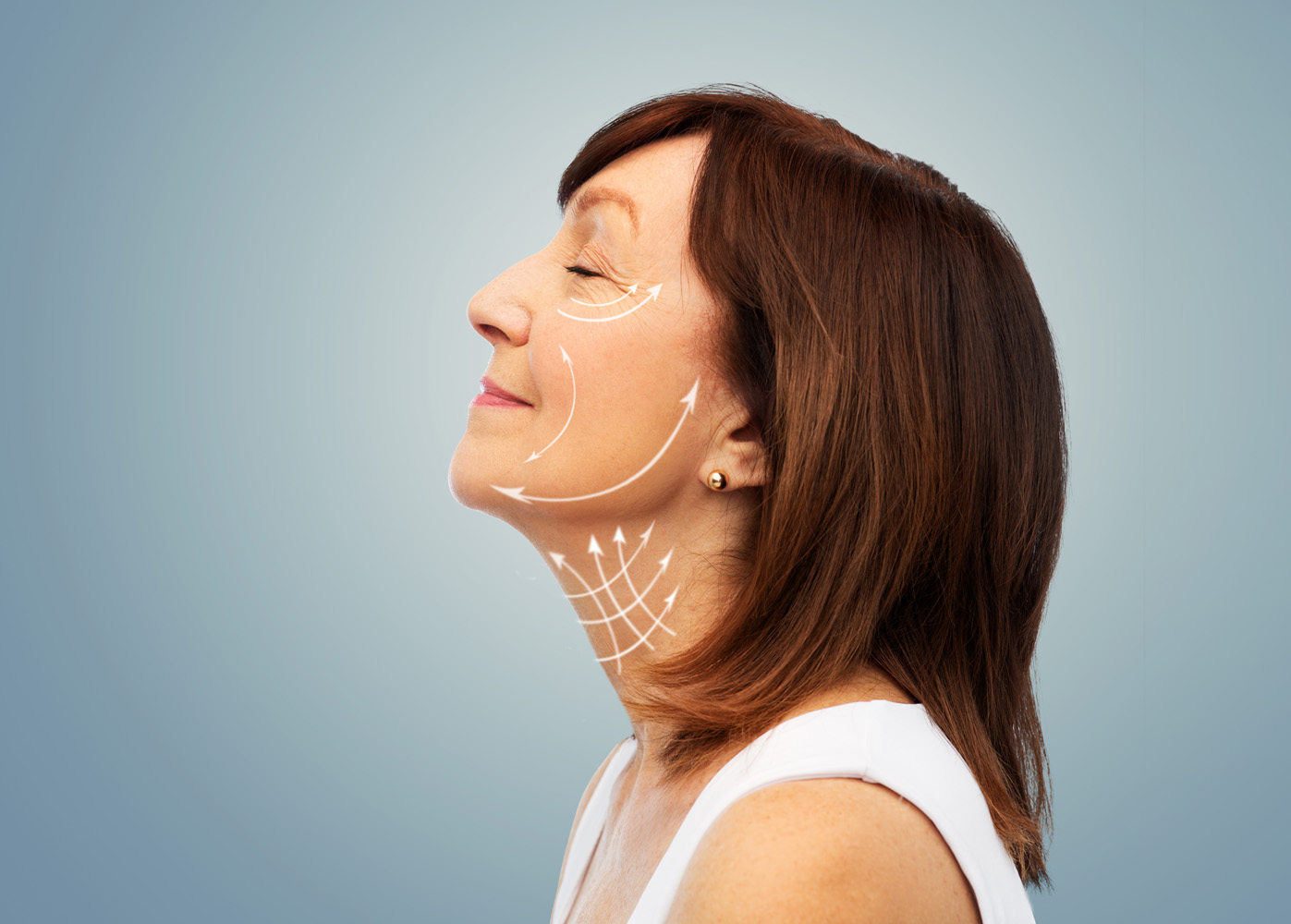 By Mimi Greenwood Knight
My friend, Jeannie, is one of the most naturally beautiful women I know. No makeup. No problem. I've seen her first thing in the morning and after an insane workout and she still looks amazing. So, I was shocked when she told me she'd scheduled a facelift.
How exactly does one decide when it's time to give nature a little boost? The American Society of Plastic Surgeons says this. "If your self-confidence is affected by the appearance of sagging skin or deep lines and creases, or if minimally invasive treatments aren't cutting it anymore, a facelift may be the most effective solution."
If you cringe when you look at your neck or jawline, nothing short of a facelift performed by an experienced plastic surgeon is going to correct the loose skin, neck muscles, and extra fat under your chin. And it isn't all about age. As long as you're in good health, the ASPS says anyone at any age could be a candidate for a facelift.
If you think a facelift is right for you, the first step is choosing a board-certified plastic surgeon with experience performing facelifts and eyelid surgeries. Schedule an in-office consultation with surgeons you're considering and talk to them about the results you hope to achieve. What you want is natural results that make you look rested and refreshed, not "done." Ask to see before and after photos of patients. Do they look like themselves, only younger? Ask family and friends if they've heard good things about these surgeons.
After surgery, expect to be bruised, swollen, and tired for at least ten days. For the first few days, you'll want someone around to help you so you can take it easy. Stitches are generally removed after a week and most people return to normal activities after two weeks. You can help in your recovery by eating healthy, getting adequate rest, and following any recovery guidelines your plastic surgeon issues.
Although no plastic surgeon can guarantee the longevity of your results, most facelifts last for years before requiring a touch-up. Prolong your results by staying out of the sun, wearing sunscreen, and talking to a skincare professional about appropriate skincare products. You may also consider incorporating minimally invasive skincare treatments such as laser rejuvenation into your regular beauty regimen. Only you can decide whether a facelift is right for you. But if you're ready to give natural a little nudge, do your homework, find the right plastic surgeon, and enjoy a new, younger-looking you.