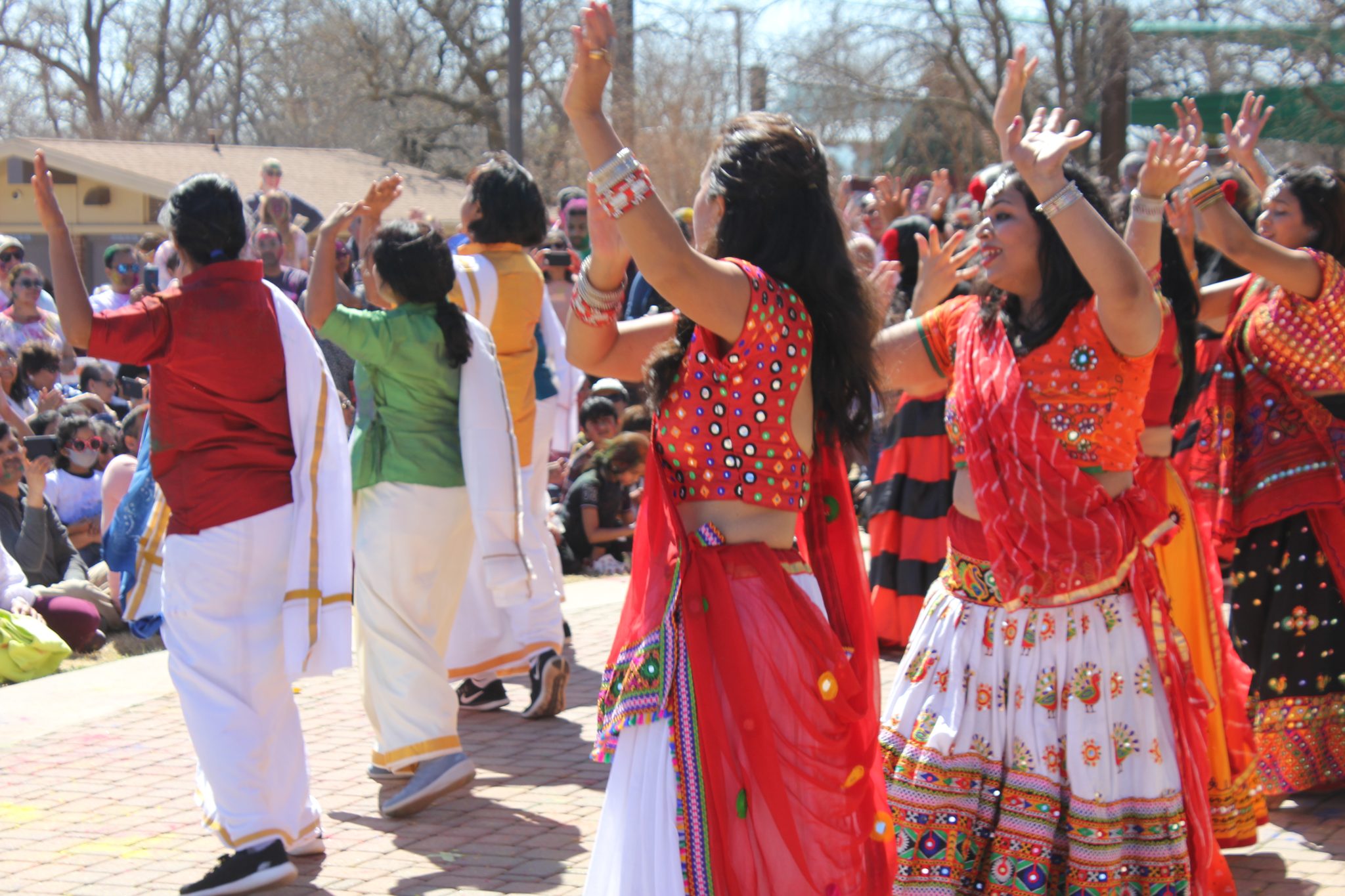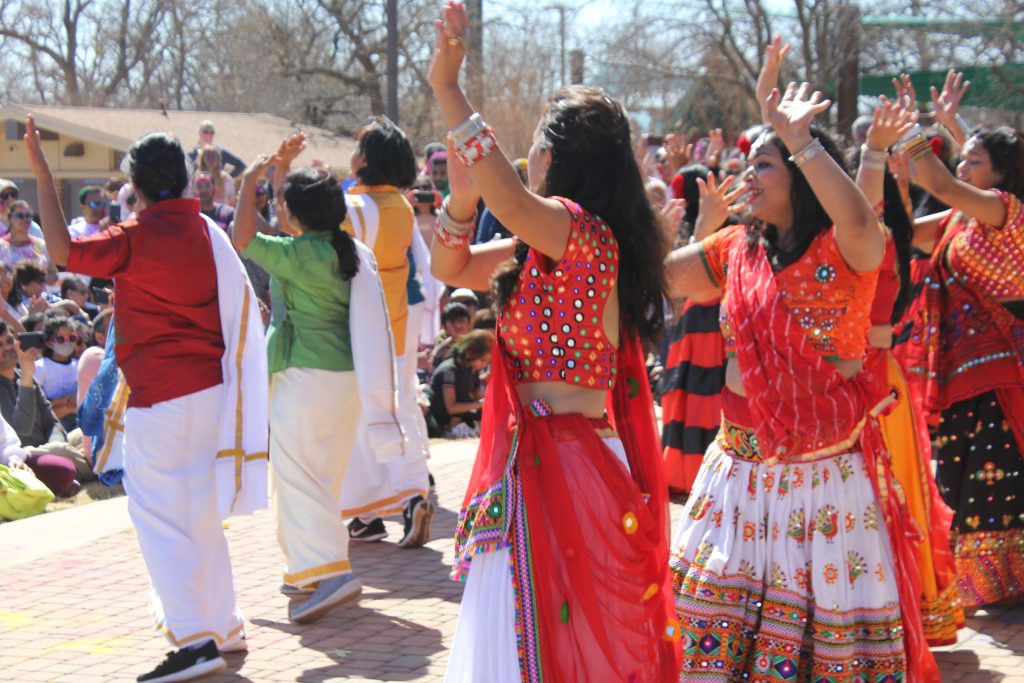 BY BOB WEIR | PHOTO BY ANNETTE WEIR
We are blessed to live in a town, a state, and a country, that brings together an assortment of people and cultures from all over the world. Each nationality brings a blend of languages, religions, music, dance, clothing, art, food, and architecture, forming a brilliant cultural mosaic that educates and enriches all the other nationalities. Since we're all part of a great melting pot, emanating from ancestors in every continent, it's important for us to familiarize ourselves with the cornucopia of traditions that have made us the envy of the world.
Flower Mound resident, Amish Hansoti, is President of the Denton County Indian Cultural Association (DCICA). Recently, Mr. Hansoti and his association held an annual event known as "Holi – Festival of Colors." The festival was held in Heritage Park in Flower Mound. DCICA, in association with the Town of Flower Mound parks department and Flower Mound Senior Center, organized the spectacular cultural event that was attended by about 2000 people from all around the area. The event offered free entry, parking, cellophane bags of multi-colored sprinkles, games, popcorn, and gatherings of smiling, festive folks enjoying a sunny day in the park.
In addition, there was music by a local DJ known as Bala and dance numbers performed by the Flower Mound Senior Center Team. Moreover, the event featured Dhols (percussion instruments made of wood, brass, leather, cotton parchment, and metal), games for kids, a children's parade, in which kids tossed colors into the air, culminating in a major splash of brightly colored powder raining down upon the participants. Some additions to the joyful experience included shaded areas with food vendors selling hot and cold Indian cuisine, pastries, exotic tea, and soft drinks, all of which created an atmosphere of merriment among people of all races and nationalities.
President Hansoti provided some background on the cultural organization: "We are a non-profit, volunteer-run organization. We had started DCICA in 2008 with the purpose to unite and organize the Indian Community in Denton County and surrounding North Texas area and to celebrate Indian festivals together along with our kids. Our goal is to preserve our cultural Indian heritage. At DCICA – we organize and celebrate festivals like Holi – Festival of Colors, Dandiya Raas – festival of Dance, Diwali – Festival of Lights, and we also organize free Community Medical Camps.
"Holi is a Hindu spring festival in India and Nepal. Also, Holi is known as the festival of colors and is one of the most liked and one of the most vibrant festivals. On this festive day, people play with colors, meet and greet one another, sharing love, and creating new beginnings. Holi signifies the end of winter and the arrival of spring. It's a celebration to bring different colors in our lives. Holi is also celebrated as a thanksgiving for a good harvest."
Flower Mound's Mayor, Derek France, spoke briefly to the crowd, thanking the organizers for the well-coordinated event and the area residents for the tremendous response. My wife, Annette, and I, although covering the festival for Living Magazine, immediately became engaged in the beauty and vivacity of the people, the performances, and the ritual. Though mainly attended by those of Indian ancestry, a large percentage of non-Indian residents were demonstrably entertained and excited about participating in the buoyant celebration.
Our friendship with several members of the Indian community has improved our understanding of their language, customs, and cuisine, especially some of the most delightful varieties of aromatic tea, coffee, and pastries that stimulate the palate and satisfy the desire for an after-dinner dessert. But much more than that is the feeling of being part of a community that extends a warm welcome while demonstrating pride in their glorious heritage.
A recent local demonstration of that pride came in the form of a poster exhibition on Hindu culture in the Flower Mound Library. The nationwide traveling exhibition is called "Darshana: A Glimpse into Hindu Civilization." About two dozen posters gave people a simple way to know more about Hindu Americans. Some Flower Mound leaders and Lewisville ISD teachers attended the free, family-friendly event.