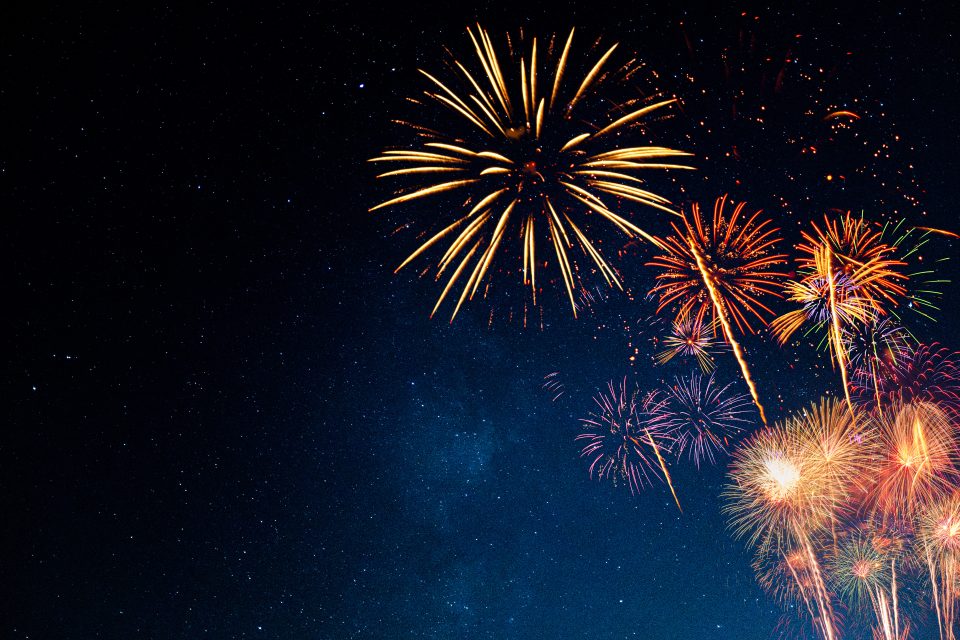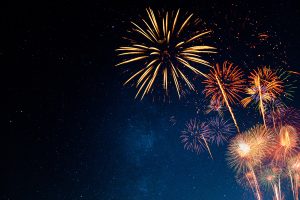 BY SYDNI ELLIS
Hot dogs and ice-cold sweet tea, suntans, and big smiles — it's summertime in Texas! In July, we're already nearing triple-digit temperatures, but there's one thing that'll bring the whole family together even in the sweltering heat — a spectacular fireworks show.
We've compiled a short list of a few ways to celebrate the Fourth of July next month. Grab the family and get ready for an awesome time.
Freedom Over Texas
Houston's annual fireworks show, Freedom Over Texas, is on July 4. Check out the live entertainment, family-friendly activities, and a fireworks finale choreographed to music — how cool is that? This free event will raise money for the Houston Food Bank, making it a chance to celebrate the United States' birthday and support those in need.
HoustonTX.Gov/July4
Red, White and Boom
Dress in patriotic colors and get ready for Red, White and Boom in Sugar Land on July 4. From face painting to photo ops, food trucks, to live music, the whole family will be entertained. In the evening, fireworks will go off over The Crown Festival Park in a spectacular celebration.
SugarLandTX.gov/915/Red-White-and-Boom
Independence Day Celebration
Celebrate freedom on the beach of Galveston. The Island's annual Independence Day Celebration offers a chance to swim and relax in the water first, then enjoy activities, food, and entertainment on Pleasure Pier. Instead of a firework show this year, the city has announced a brand-new drone show. Up to 1,000 drones will fly in sync with music for a fantastic show that minimizes firework debris landing in the water and shoreline.
Galveston.com/events/annual-events/4th-of-july/
4th Fest
Eat, play, and have fun at 4th Fest in Pasadena from four to 10 PM. July 4. This free event includes live music, food trucks, field games, a special Kids Zone, hayrides, and vendors to shop. Thrill-seekers will also enjoy the on-site climbing wall and bungee jumping area. Fireworks begin
at 9:15 PM.
25th Annual Red, Hot & Blue Festival and Fireworks Extravaganza
Celebrate freedom from 6 to 10 PM in The Woodlands with great food, live entertainment and family fun at multiple locations around The Woodlands! The event culminates with one of the largest fireworks displays in the Greater Houston area.
TheWoodlandsTownship-tx.gov/redhotandblue
CELEBRATING AT HOME
Fire Safety Tips
According to the National FireProtection Association (NFPA), fireworks start over 19,000 fires and send over 9,000 people to the emergency room every year. Sparklers account for one-quarter of fireworks injuries.
The NFPA offers these safe alternatives:
• Use glowsticks and noisemakers
• Host an outdoor movie night
• Spray red, white, and blue silly string
• Make a patriotic craft
• Throw a birthday party for the USA
• Go to a professional fireworks show
If you are handling fireworks, follow these safety tips from the National Safety Council (NSC):
• Never allow children near fireworks
• Never use fireworks while impaired by drugs or alcohol
• Wear protective eyewear
• Never hold lighted fireworks
• Keep fireworks away from people, houses, and flammable material
• Only light one device at a time
• Never re-light or handle malfunctioning fireworks
• Soak spent and unused fireworks in water for a few hours before discarding
• Keep a bucket of water nearby
Don't forget your pets! The Humane Society recommends:
• Keep pets away from fireworks, preferably indoors with a TV on
• Ask a vet for anti-anxiety medication for your pet
• Keep your pet hydrated
• Keep a collar and ID tag on your pet in case they escape
• Attend a laser or drone display instead of fireworks