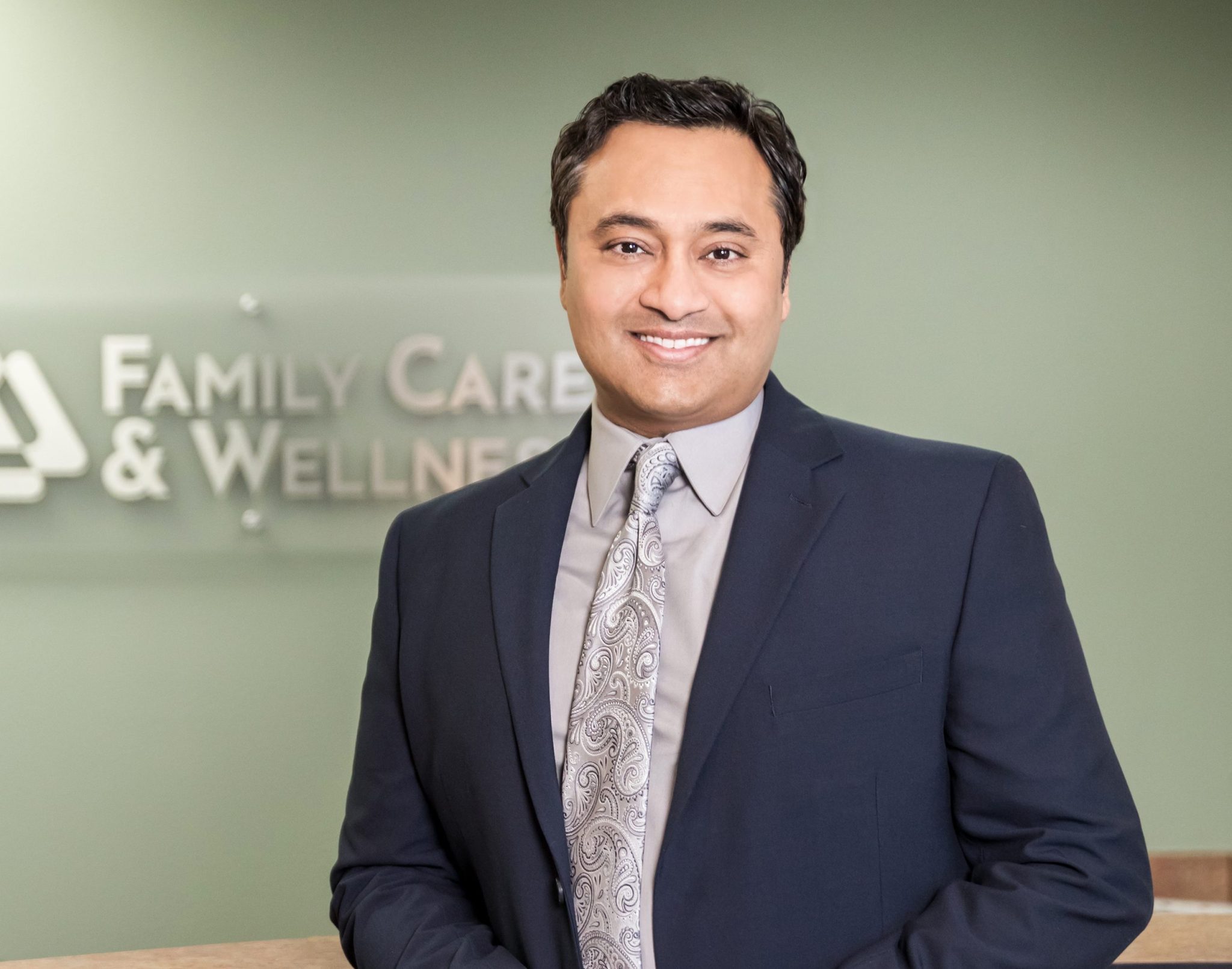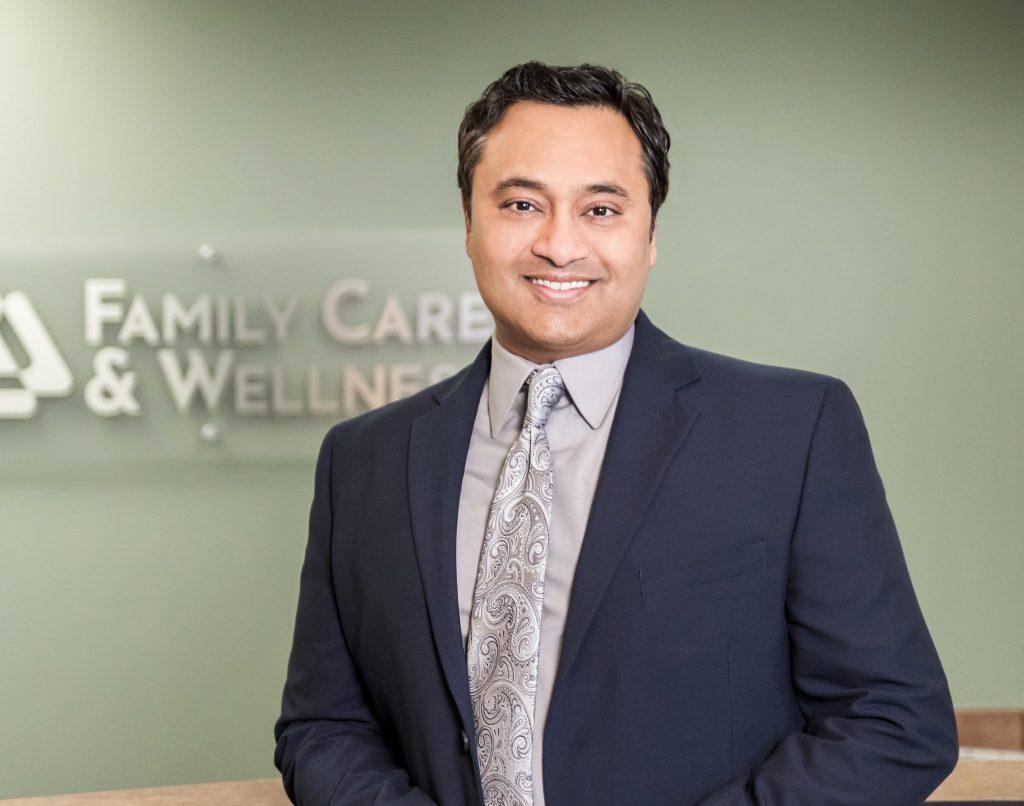 BY ANNETTE BROOKS | PHOTO BY LEE ANN BAKER/LABPHOTOGRAPHY
Good health is precious, and Dr. Tariq Mallick is on a mission to help people enjoy their very best health one patient at a time. He and his team at Family Care & Wellness focus on treating the whole person and providing an integrated, individualized, tailored approach to
health and wellness.
"Spending ample time with patients and developing a close rapport with them builds trust and a sense of comfort. In turn, they become more personally engaged in their health," says Dr. Mallick, who has been practicing medicine for two decades. A graduate of the Mayo Clinic Graduate School of Medicine, he is board certified in family medicine and has extensive experience in emergency medicine and urgent care.
"Health issues usually don't appear overnight," Dr. Mallick explains. "Our health is affected by a lifelong sequence of events that can lead to chronic conditions and crises like heart attack and stroke. Our philosophy of care is built on a foundation of proactive prevention, patient education, and working in partnership with patients. This helps promote good overall health and can prevent disease from occurring."
Dr. Mallick and Zayba Hoda, PA-C, a certified physician assistant and certified health coach, strive to understand the cause of a condition and treat the whole person versus only the symptoms. Their comprehensive services include but aren't limited to family medicine, women's health, allergy testing and treatment, managing chronic health conditions, customized weight loss, smoking cessation, bio-identical hormone replacement therapy, and IV vitamin infusion therapy.
Never one to miss an opportunity to bond with his patients, Dr. Mallick likes to talk with his IV vitamin patients during therapy and see how they're doing. "We take their medical history and understand their background. Sometimes underlying conditions contribute to the symptoms that lead patients to seek IV vitamin therapy." He uses the same approach with bio-identical hormone replacement therapy, seeking to address the cause as well as the symptoms.
Dr. Mallick will soon offer medical treatment for hair loss. He will collaborate with a renowned hair transplant surgeon for select patients who may need surgical intervention.
Affordable Concierge Medicine
Dr. Mallick proudly offers direct primary care to his patients through his innovative, affordable concierge medicine program. Members pay a reasonable monthly fee to get unlimited office visits each month without a co-pay. "It's a great option for people without health insurance, who are on a health share plan, or who only have catastrophic medical insurance coverage. Instead of waiting to see a doctor until symptoms get worse, our concierge program enables patients to be proactive about their health."
You and your family deserve quality medical care. Schedule an appointment with Family Care & Wellness today.
Services Provided:
Customized weight loss
Family medicine
Women's health
Wellness
Allergy testing and treatment
Mental health
Bioidentical hormone replacement therapy
IV vitamin infusion therapy
Physicals
Chronic medical conditions
Trigger-point injections
Concierge medicine
COVID-19 testing
And more
Contact
915 West Exchange Parkway, Suite 210
Allen, Texas 75013
(469) 656-1033
FamilyCareandWellness.com