By Samantha Gluck


Dogs make great companions. But you already know that, don't you? In our hustle-bustle world, it's inevitable that you and your dog will have to separate at some point — at least for a few hours and even, at times, for several days. Rather than rely on a friend or family member to stay over and dog-sit, or to drop by twice a day to visit and feed your furry family member, consider enrolling your pup at Camp Bow Wow. You'll be happy you did and so will your dog.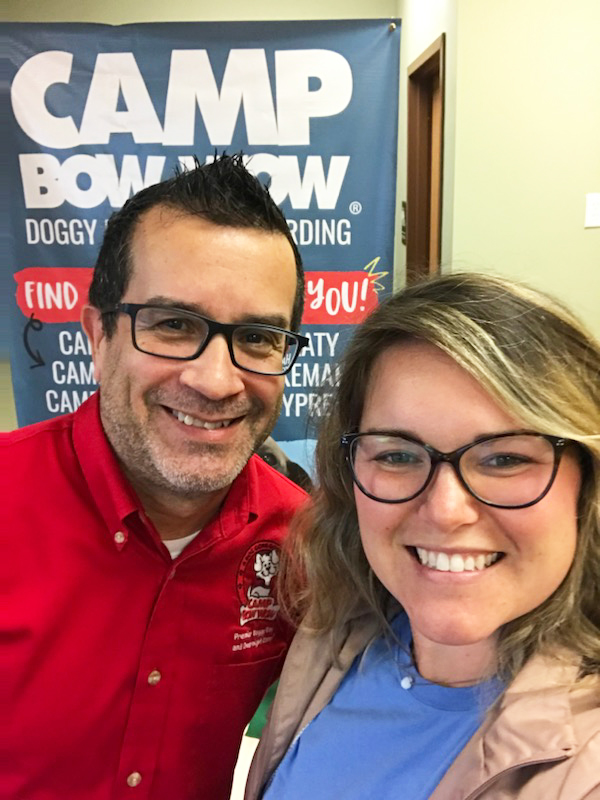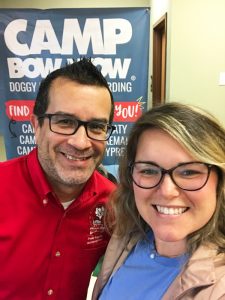 Why Camp Bow Wow?
Camp Bow Wow is an all-day play and boarding facility. Franchise owner, Jose Morillo would probably answer the question, "Who let the dogs out?" with an exuberant, "We did!" That's because he says the only time the furry friends at Camp Bow Wow are ever inside their cabins is to sleep or eat. The rest of the time, they're playing with dogs their own size in their spacious indoor and outdoor yards. One of the coolest benefits Jose and his team provide doggy parents is what they call the "Camper Cams." That's right. You, the dog parent, can log on to the free app and actually watch your dog enjoy play throughout the day.

"When your dog is with us, you can rest assured that he or she is in safe and loving hands. Providing peace-of-mind for those times you can't be with your pup is our number-one priority," promises Jose.
In addition to doggy day care services, Camp Bow Wow has luxury suites for dogs whose parents need overnight boarding, so they can take that much-deserved vacation or break.
Camp Bow Wow Provides Real Benefits
Your canine camper can experience many important benefits at Camp Bow Wow — just a few of these include:
Regular exercise to help maintain healthy weight
Relief from boredom, separation anxiety, & destructive behaviors
Improved socialization with people and other dogs
Increase in overall happiness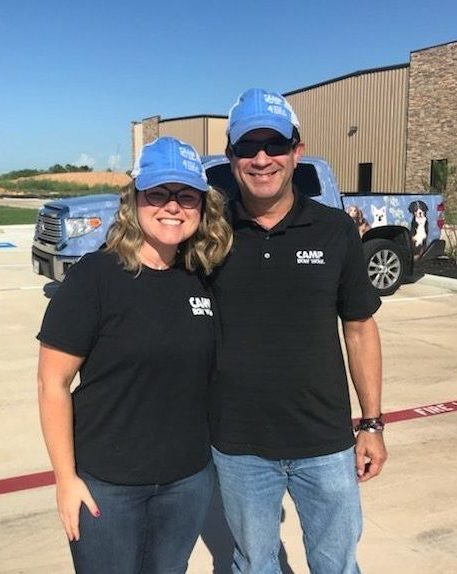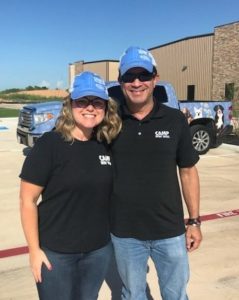 Jose says that all prices are inclusive, so there are absolutely no surprises when you allow him and his dog-loving team to care for your pup. Parents who want their dogs to play all day and make new friends need only to apply. All doggy campers must be spayed or neutered and must be current on all main vaccinations. The final hurdle involves passing the interview process. The interview takes place over a three hour period without the parents present (don't worry, it's totally free) just to ensure they aren't aggressive towards other dogs and people. After passing, it's "Pup, pup, hooray! Play all day."
Give Jose and the team at Camp Bow Wow a call to find out how they can help enhance quality of life for your dog and give you peace-of-mind.
---
Camp Bow Wow
Jose Morillo, Owner
www.campbowwow.com/cypress/
16641 Telge Road
Cypress, Texas 77429
281-826-9981