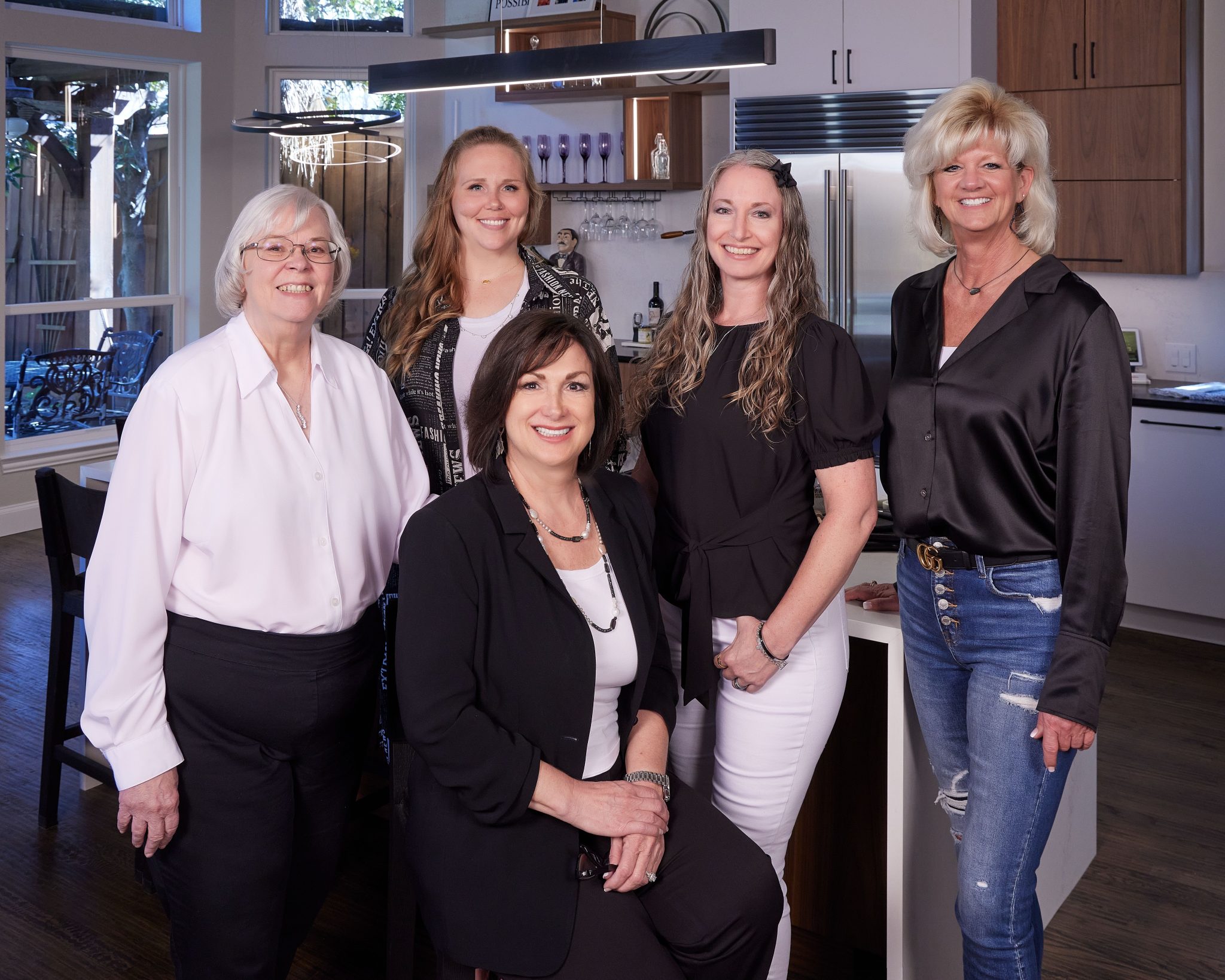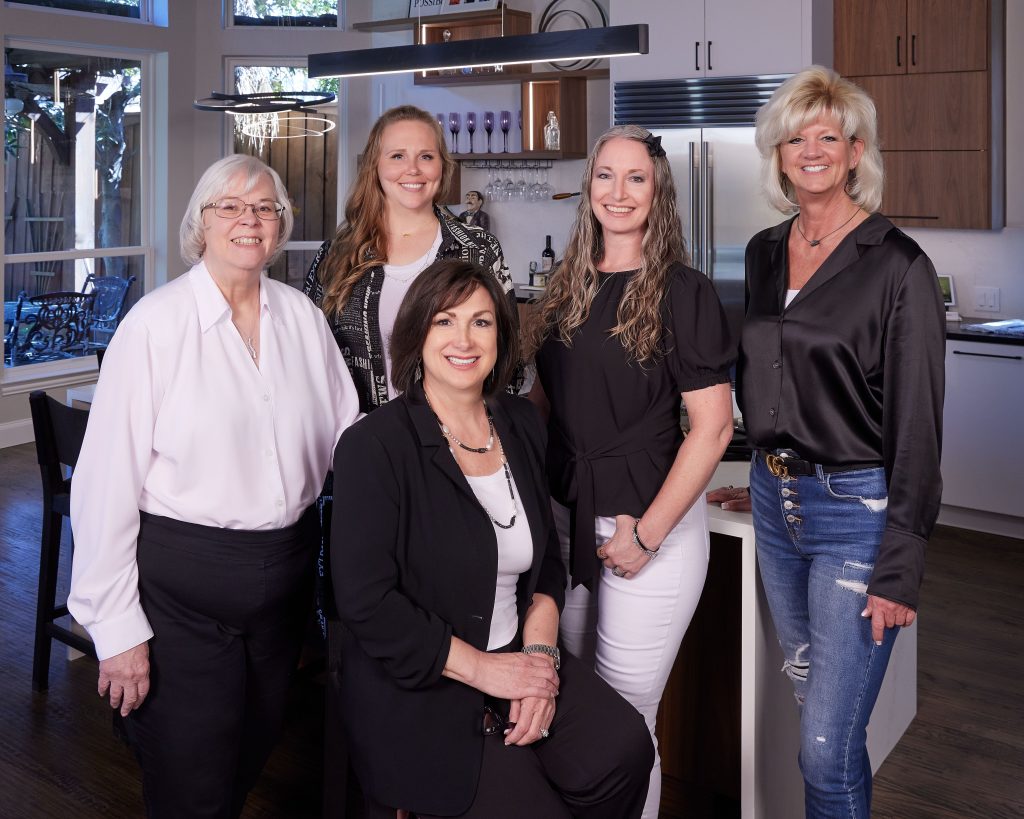 BY MEREDITH KNIGHT
Times have changed and women have claimed their place alongside men in every industry contributing a different approach to business, an attention to detail, a penchant for collaboration, and a vision of a nurturing workplace that rewards and supports its workers.
Melinda Dzinic is a pioneer in her chosen field of kitchen and bath design and remodeling. "There will always be challenges for women in any male-dominated industry," she said. "But views are changing quickly, as we realize the many benefits women bring to this and other industries. To name a few, women have an innate ability to hear things before they're said. Women care enough to ask the right questions, then listen with their hearts to hear what's truly being said behind the words being used when communicating. Empowered with this information, these women will take the time to generate the necessary solutions for each space to create an environment worthy of the investment in a home. I call this 'creating meaningful changes to spaces that matter most.'"
Melinda considers herself lucky to have attracted a talented group of unique women from all over the country who are dedicated to making a positive impact on the lives of the people they serve — women who've chosen to take the extra steps to achieve a higher level of excellence in residential construction.
"I lovingly refer to these women as unicorns in our industry," she said. "We're unique people with the innate ability to move mountains, when necessary, to achieve the right outcome in any situation."
This dynamic team shares a unique perspective and philosophy on best practices in their industry — and in life. "It's this unique perspective that's brought us together," Melinda said. "As a team, we have the confidence needed to overcome any obstacle to achieve our clients' goals."
Meet the Euro Design Build Team Melinda Dzinic, MCKBR, CR, UDCP
Co-founder, mentor, and leader at Euro Design Build Remodeling, Melinda Dzinic graduated from University of North Texas. Over the past 24 years, she's continued her extensive training in residential design and construction and is a certified NARI master kitchen and bathroom designer and contractor, NARI-certified contractor, and a certified universal design professional. Her personal drive and desire to transform critical spaces in a home was a passion from early childhood that came to fruition when she was introduced to a group of craftsmen who survived the civil war in the former republic of Yugoslavia. Giving these young men and women an opportunity to use their old-world skills in a new country was the fuel that propelled her and her husband to open Euro Design Build Remodel, a company that's fulfilled her personal dream of creating healthy spaces for families to feel safe and thrive.
Michelle Tallent earned her associate of applied science with a certification in kitchen and bath. She's incredibly gifted and dedicated to the pursuit of excellence. In an industry where excellence is measured in inches, she's chosen to measure it in millimeters. Michelle has more than 12 years of experience in the design build industry and moved with her family to Dallas from Washington state to join the team at Euro.
Shelly Odom Perry is a design consultant and the Euro Design Build client ambassador. She's currently pursuing her second career goal of becoming a kitchen and bathroom designer and will be graduating in May 2022. She originally majored in broadcast journalism at the University of Arkansas, which led to a career in marketing and advertising. However, she found her passion for home design when she worked for 4.5 years as a design consultant for a custom home
builder in Arkansas.
Diane Worley is the Euro Design Build bookkeeper and business administrator. "Diane is an incredible lady with a keen mind for numbers, trivia, and adventure," Melinda said. "She retired from her bookkeeping position with Euro about eight years ago. At the end of last year, she came back to help bring order to chaos in the crazy world in which we now live. Diane is retired and has no need to work, but she enjoys being part of our team and our journey in life. She's more like a mother to me than an employee."
Jillian Marie Pittman is a Texas licensed master plumber. She's been in the plumbing industry for more than 10 years and worked with Euro Design Build in the past, while she was with another local plumbing company. "Jillian is a truly hard worker dedicated to her craft," Melinda said. "She just launched her own plumbing company, JMP Plumbing, here in McKinney. Her attention to detail, hard work, and customer service is unsurpassed and she has several licensed and apprenticed plumbers working with her. We're truly honored to be part of each other's lives."
Moving the Industry Forward
Melinda's pursuit of excellence to tame "chaos" in construction lead her to develop a highly detailed process which her team follows to complete clients' projects. The Euro team creates detailed blueprints and 3-D renderings with project specifications the field team uses to deliver the dream created during the design phase.
"Euro Design Build is more than just a group of designers," Melinda said. "We have a talented team of craftsmen who complete the Euro team for successful outcomes on our projects. The collaborative efforts between the design and field teams (the craftsmen) have minimized errors during the renovation of our projects. With our team working closely together, we can ensure less chaos and shorter timelines in completing kitchen and bathroom construction projects. That's a win
for everyone."
Find out more and browse the project portfolio at EuroDesignBuild.com.
Contact
401 South Sherman Street, Suite 209
Richardson, Texas 75081
(972) 470-0303
EuroDesignBuild.com