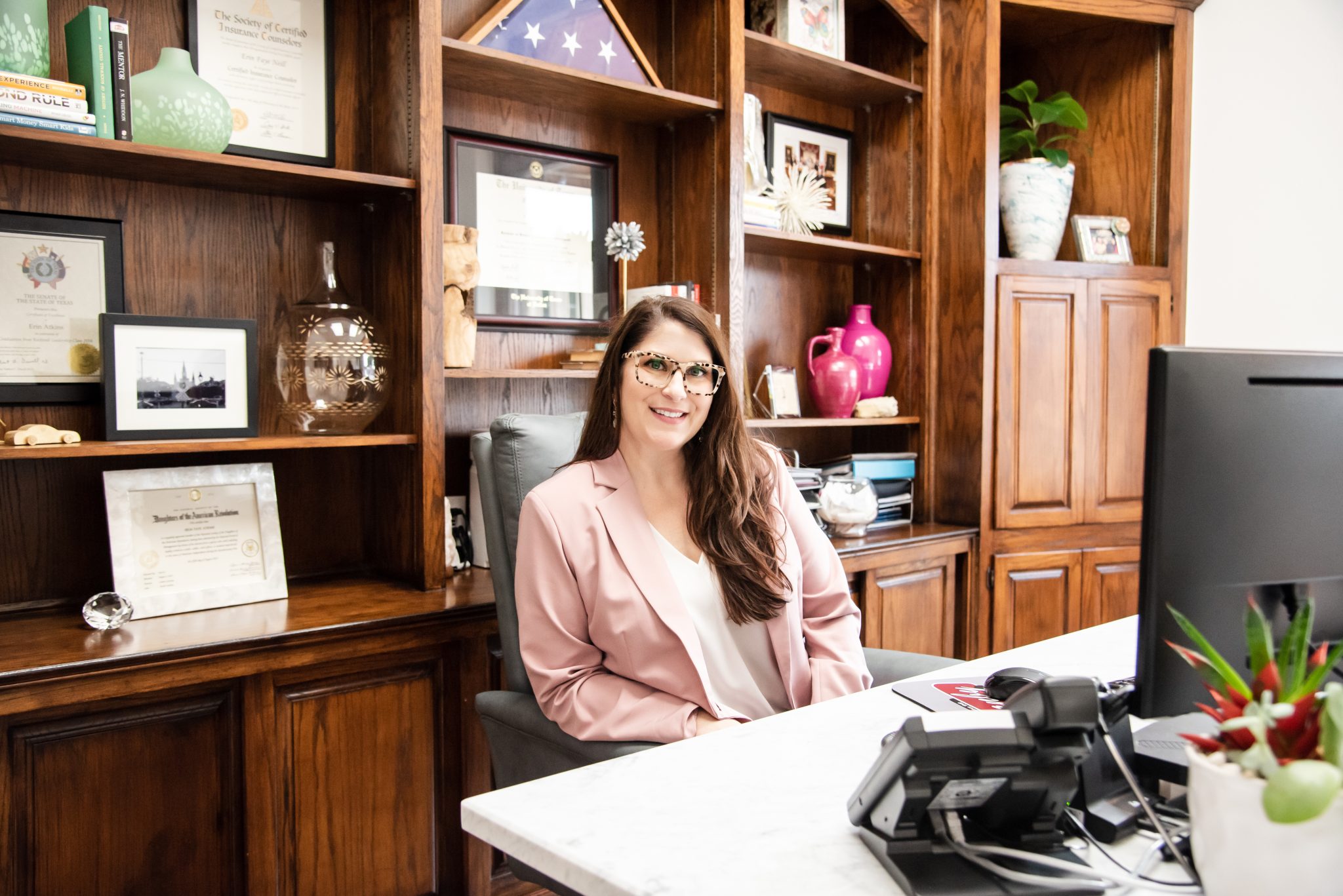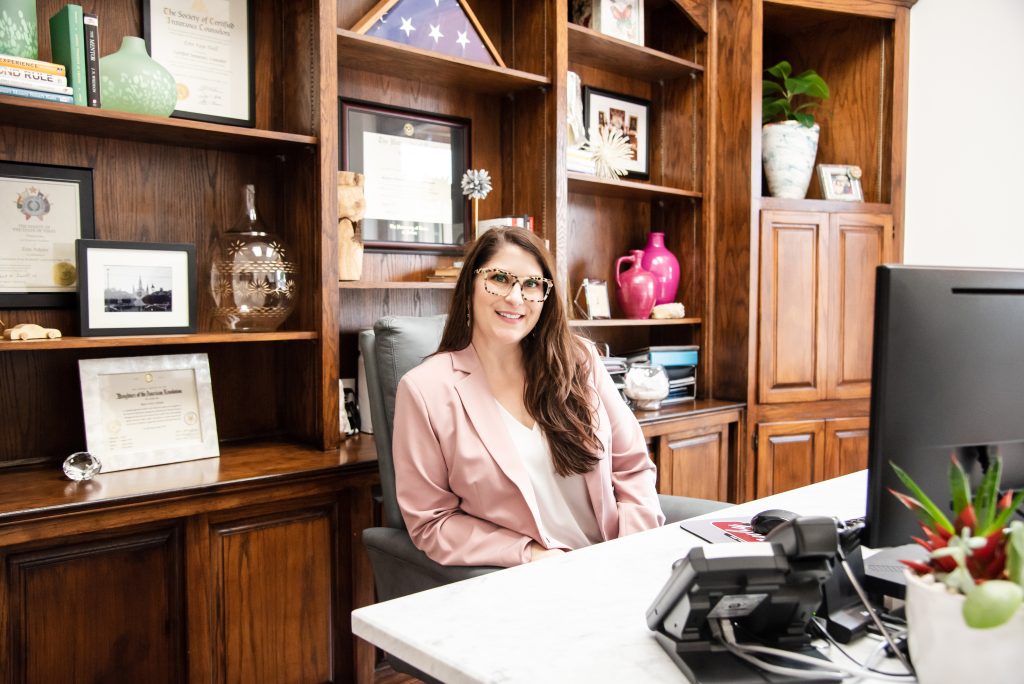 BY MELISSA GAUTIER | PHOTO BY THE TEAL ALBUM
Native Dallas resident Erin Neill is the principal agent and owner of Hanby Insurance in Rockwall. Her vast knowledge, experience, and dedication to clients' needs makes her a seasoned agent in her field.
Erin's career began 23 years ago "by accident," she recalls. During college, she discovered an employment opportunity through her college career center as a receptionist with the Julie Carter Agency in Garland. She was hired and grew to love the business that helps others, ultimately deciding insurance was the career choice for her.
Independent Agencies Offer More Choices
Since 1940, Hanby Insurance has been a dedicated provider of insurance options for Rockwall and surrounding area residents. Founded by E.H. Hanby, the agency was under family ownership until 2007. In 2011, Erin stepped in to purchase and run the established business.
"As an independent insurance agency, we offer diverse choices and have access to multiple insurance carriers offering personal, commercial, and specialty options which even include wedding insurance. Additionally, automobile, life, liability, homeowner's, condo, and renter's insurance is available. Hanby agents shop for the best carriers and rates without sacrificing coverage. Our goal is to ensure you have the best insurance coverage at the best price," Erin states. "We include the same coverage options and endorsements just as we do on our own policies."
Six experienced agents are currently in the office to serve customers. After two more positions are filled, Hanby will have eight agents on board. Complimentary insurance quotes can usually be accommodated the same day for home and auto. Commercial quotes are slightly more complicated and may take more time.
Rockwall Roots Run Deep
Erin is an enthusiastic fan of the Lone Star State, proclaiming, "I am a proud Texan!" She has even traced her Texas roots back to the year 1853, when her family first came to the Rockwall area. Honoring her roots, she dedicates her time and energy to charities in her beloved city.
"I am passionate about serving my local community," she says. Erin is currently on the board of directors for Meals on Wheels Senior Services of Rockwall County. She is also the secretary for Soroptimist International of Rockwall, a women's organization dedicated to improving the lives of women and girls throughout the world.
"This business is perfect for me," Erin explains. "I love what I do and enjoy being an entrepreneur as well as educating clients about insurance options and how they can be tailored to their various needs." Outside the office, Erin and her husband, Jeremy, enjoy spending time with each other and their two daughters, Charlee and Georgia. They enjoy traveling together, naming Walt Disney World as a favorite family destination.
Contact
107 North Goliad Street, Rockwall Professional Building
Rockwall, Texas 75087
(972) 285-0381
HanbyInsurance.com