Students from Lewisville High School write unique books for kids
There was no better way for Lewisville High School students to celebrate the giving season than by distributing the gift of literacy. Through a recent project for LHS students, kindergarteners at the LISD STEM Academy at Valley Ridge Elementary recently received custom-made books to highlight their individuality.
As part of their unit on school-aged children, LHS Child Development classes discussed the importance of reading and promoting literacy at a young age. To put these ideas into action, each high school student wrote, illustrated, and constructed a children's book for an assigned kindergarten "buddy."
"I started having my Child Development classes create children's books about three years ago, but this is the first time we have actually created a book to give to someone specific," Family and Consumer Science teacher Heather Fox said.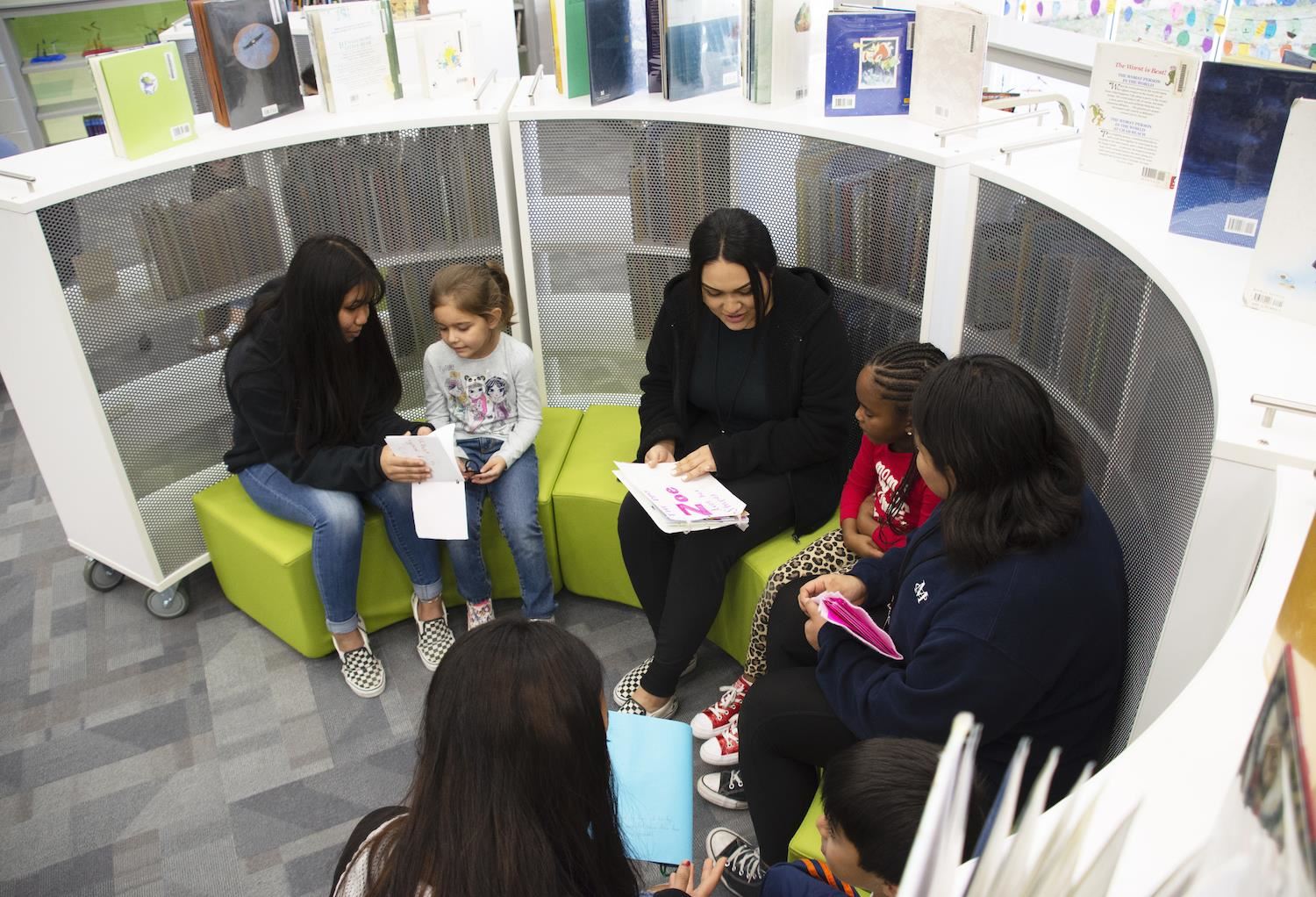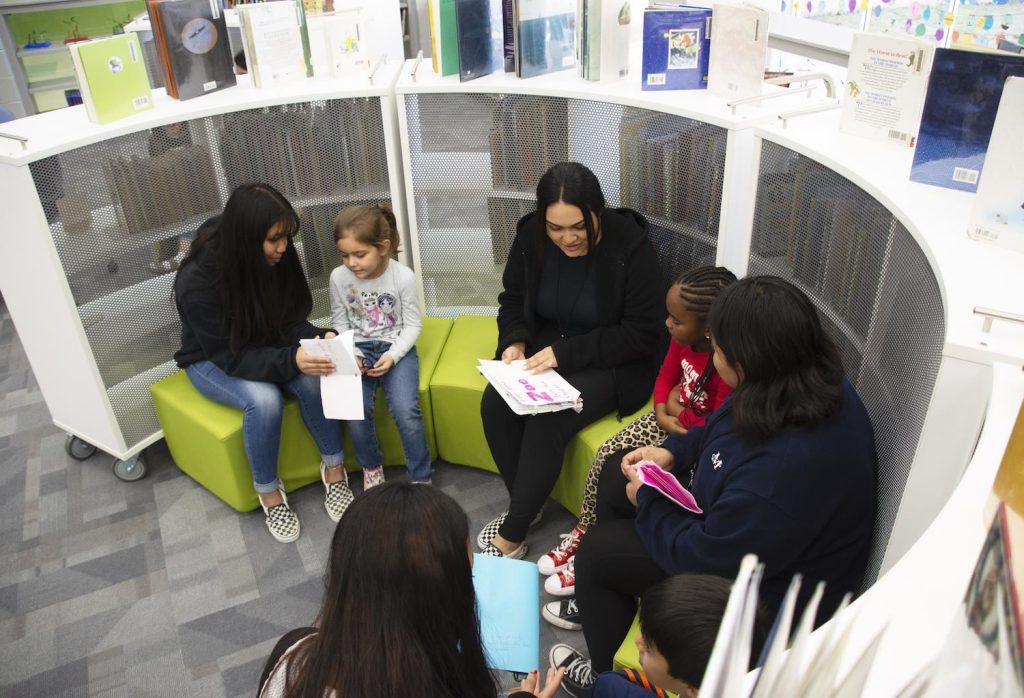 Being assigned a kindergartener and knowing their characteristics, habits, and favorites helped the older students create books with even more meaning.
"Having a buddy who is depending on them and excited to get a book from them has really given my students motivation," Fox said. "It has created a really positive classroom environment for the past two weeks while they have been working on the books."
Once the unique pieces of literature were created, it was time for a special delivery. The LHS students traveled on buses to visit their new buddies, read aloud their special stories, and give the books to each child. While the elementary students received the physical gift of a book, they also got a first-hand view of what it's like to grow up from those who were in their same shoes not too long ago.
"At Valley Ridge, one of the habits we teach our students is to 'begin with the end in mind,'" Valley Ridge Principal Rachel Garret said. "As a five or six-year-old kindergartener, thinking about their end in mind can be difficult. How can you prepare for something you don't even know about yet? This collaborative experience helps our youngest learners start to see where their future will lead them, one step at a time."
For the high school students too, this experience isn't one that will be forgotten anytime soon.
To learn more about the LISD STEM Academy, visit LISD.net/STEM
COURTESY: Lewisville ISD