Just a short drive away, San Antonio offers not only an easy weekend trip, but also enough to do to fill an entire week. With everything from top-notch cuisine to time spent on the popular River Walk, learning about Texas history or just taking the time for some R & R—complete with spas and golf—no matter your reason for a getaway, San Antonio covers all the bases when it comes to keeping visitors happy.
Cuisine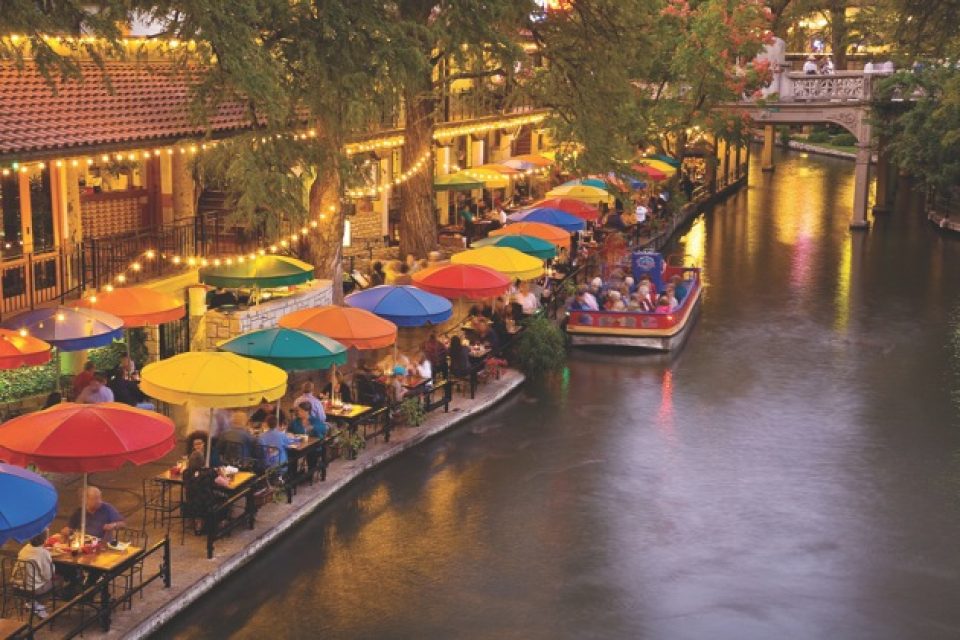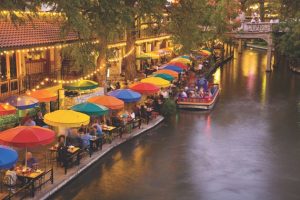 San Antonio's River Walk is an urban retreat in downtown San Antonio and a major attraction for visitors. Offering an assortment of food, museums and shops winding along the San Antonio River, there are over 50 restaurants to be enjoyed along the way with outdoor patios and a chance to sit back and enjoy the local culture. Want even more? A sunset river cruise from downtown's museum area to the Pearl Brewery, which is 125 years old and still a popular San Antonio mainstay, offers the chance to see the main attractions while the boat's captain offers historical facts.
History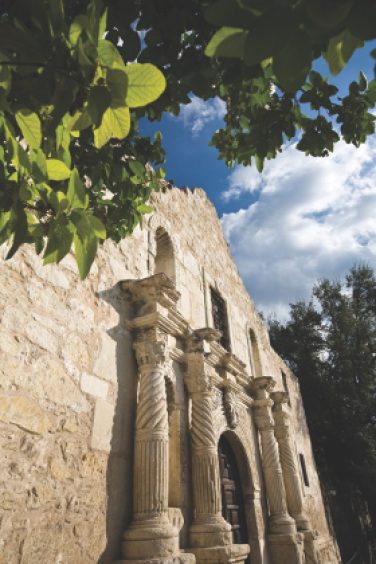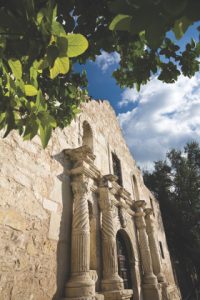 "Remember the Alamo" is a popular phrase known by many a Texan and in San Antonio you can see the Alamo on four acres located on Alamo Plaza, representing 300 years of Texas history. The Alamo's site pays homage to the small group of Texans who held out for 13 days against Santa Ana's much larger army and, while the Alamo fell, it was certainly not forgotten. Today it is a symbol of sacrifice that these men made for Texas liberty. You will also find exhibits about Texas history and, even better, admission is free. Other historical sites along the river include Mission Trail, where the first mission was established in 1718, and the Basilica of the National Shrine of the Little Flower that dates back to 1931.
Relaxation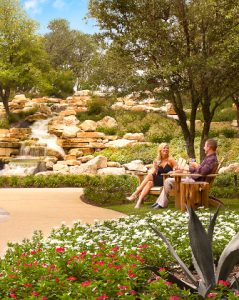 While not in San Antonio proper, JW Marriott is just minutes outside the city and encompasses 600 acres of rolling hills, creeks and an ideal place for spa, golf and a wonderful Sunday brunch. For a spa experience, retreat to the 26,000 square-foot Lantana Spa with 30 treatment rooms, a complete fitness center and a heated lagoon pool with a Spa Bistro.
The golf course at JW Marriott is one of the Hill Country's bests with two PGA Tour, 18-hole Tournament Player Club courses designed by two of the most legendary names in golf: Pete Dye who designed the Canyons Course and Greg Norman who designed the Oaks Course.
The property is also adjacent to a 100-acre bird sanctuary with access to hiking and biking trails plus the opportunity for Segway tours, painting classes, a resort discovery hour for kids and a rock-climbing wall that is both kid- and adult-friendly. For more information visit JWSanAntonio.com.
For more information about San Antonio visit DestinationSanAntonio.com.
By Rita Cook