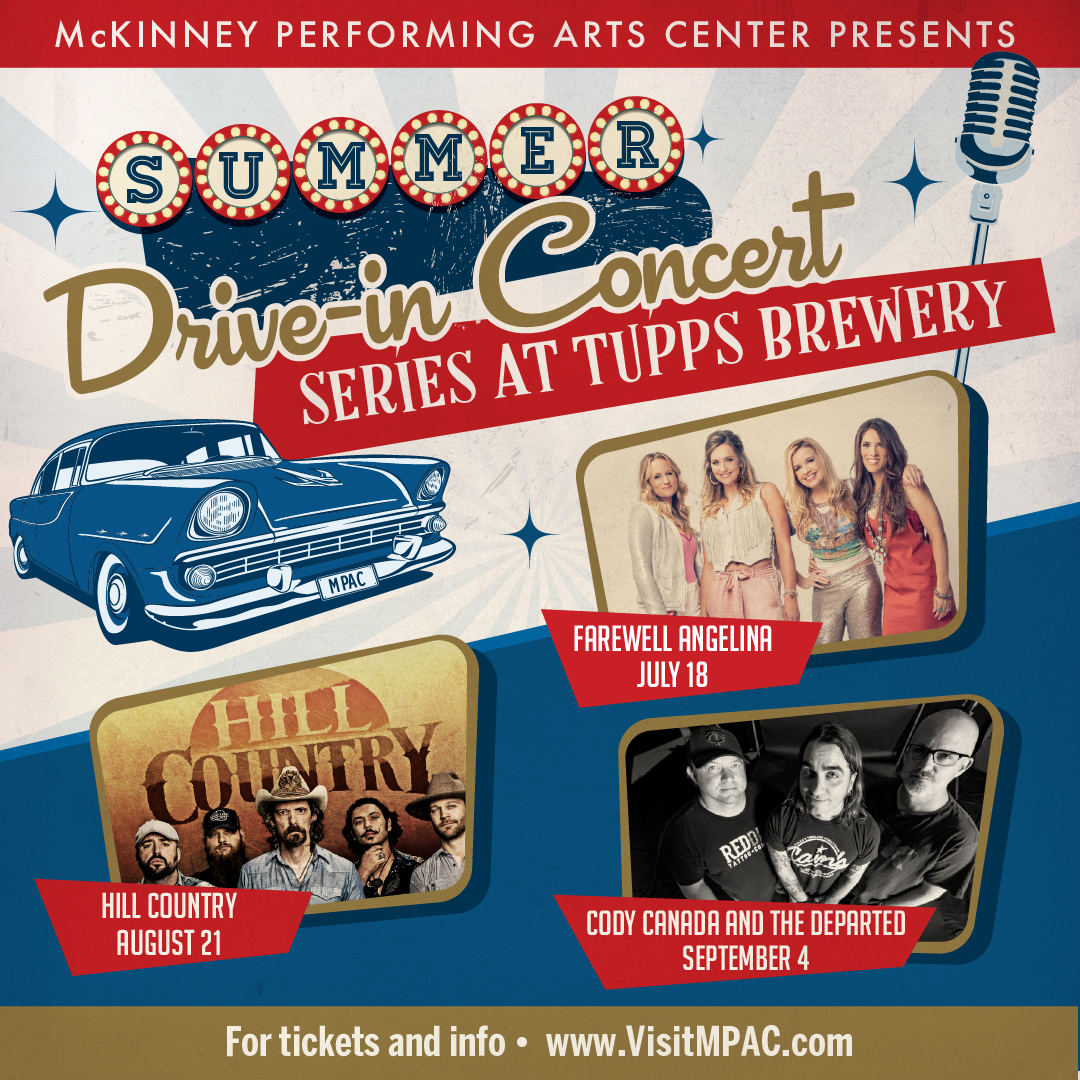 McKinney Performing Arts Center has teamed up with TUPPS Brewery to present their 1st Summer Drive-In Series, allowing you to enjoy live music from the comfort of your car! Yes, a whole new kind of concert experience that shouts summer fun in Texas. Bring a truck or car load of your family and friends and pay for the vehicle while enjoying socially-distanced live music from three great acts.
JULY 18 – Farewell Angelina
AUGUST 21 – Zane Williams with Hill Country
SEPTEMBER 4 – Cody Canada and The Departed
Doors open at 7:30 PM and the show starts at 9.
For complete details and ticketing information, head to VISITMPAC.COM.
COURTESY: JAKIA C. BRUNELL/MPAC